Hotel Vilòn Roma
Your home in the heart of Rome
ABOUT THE HOTEL
Among the ancient alleys of the most authentic Rome, set like a diamond between the Lungotevere and some of the most beautiful squares in the centre, a small cosy universe opens up, a concentration of perfection and elegance. Intimate and cosy spaces, a mysterious and bewitching atmosphere, the refined suggestions of exotic and refined details. The intense pleasure of an exquisite welcome, attentive to every detail: just close your eyes to imagine being at home. The Vilòn is all this… and much more.

____________
above photo:
Loving care of every single detail

Atelier Voyage just there in August 2023 and celebrated Gabriel´s Birthday and states:
"A true sense of home, indeed a perfect place to feel eternally young and celebrate with your loved one what matters most – including all of the many culturally-rich highlights of Rome!"
ACCOMMODATIONS

Seventeen (17) rooms and suites, sumptuously furnished in retro style, enhanced by enchanting natural light.
Every detail here is pure charm, an emblem of enveloping, whispering, perfect beauty.
DINING
ADELAIDE RESTAURANT & LOUNGE
In honour of the Princess Borghese, the name of Hotel Vilòn Roma restaurant and bar lounge, familiarly called In Salotto: a tribute to the altruism and grace of Italian hospitality. Not only an elegant and refined atmosphere, mostly and above all a delicious mediterranean cuisine by Executive Chef Gabriele Muro, whose creations are a true representation of the most authentic Italian flavours.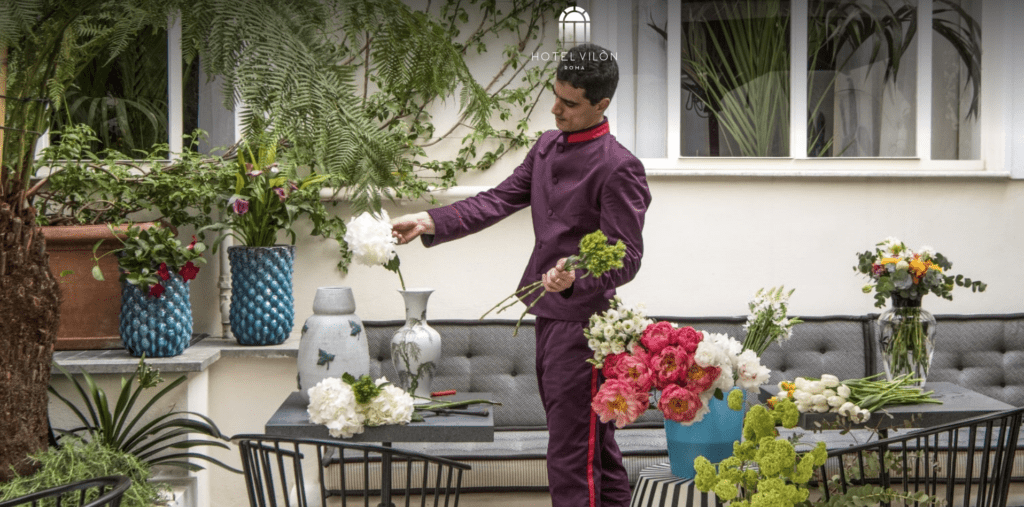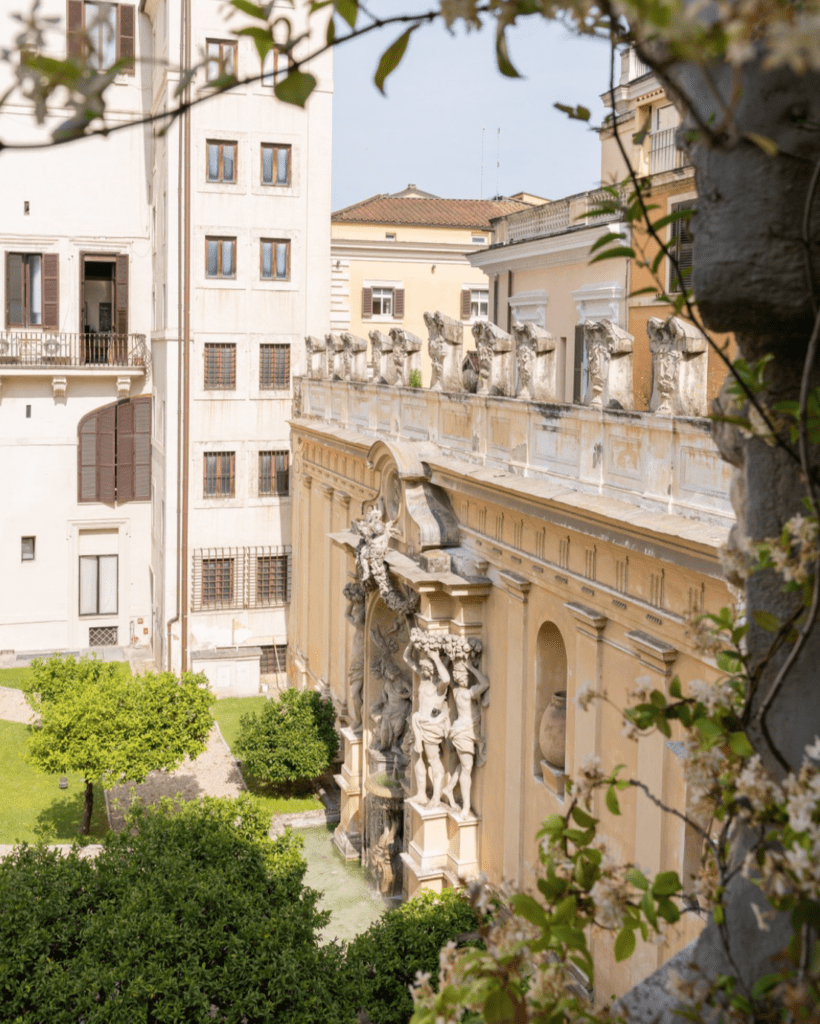 EXPERIENCE ROME
Every key monument at walking distance

Rome is a treasure! If you are planning a trip to the Italian capital, take note of the main sights to see during your visit. These are some of the most important sights, within easy walking distance of our hotel.
_____________ HAPPY KEY TO THE WORLD
passport to happiness

Since 2007, we have set sail for one of the most exciting social adventure: Atelier Voyage. Our goal has always been to create inspiring moments for your perfect journey, encompassing the best accommodations but also all your gastronomic and cultural needs, wherever your heart may take you.

Indeed, our deep love & knowledge of the world's destinations can direct you to the right destinations while meeting your most demanding expectations. This is reaffirmed with the recognition of Preferred Partners
& unique travel professionals around the globe.

With a dedicated team, we expand and continue to express our passion for the essence of travel, for Art History & Humanity as a whole.

We hope to pass this passion on to you through our tailor-made itineraries designed for your eyes only… We invite you to experience Atelier Voyage, your passport to happiness.

Gabriel & Gerhard

Atelier Voyage Founders