LET YOUR DREAMS RUN FREE
every journey is possible

ATELIER VOYAGE
memory makers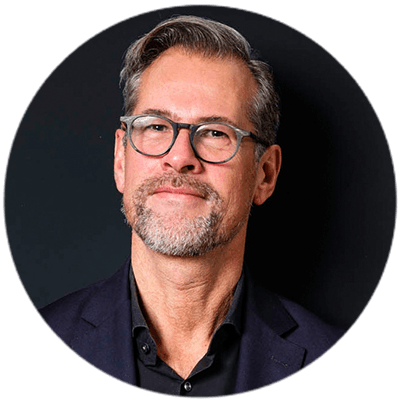 GERHARD LINDERMEIR
Co-Founder, CEO & Sales Executive
Gerhard (born in 1966, Germany), is a man of his word with unparalleled experiences worldwide and over thirty years exploring a large array of exciting destinations. Gerhard, who has been in the Luxury Travel Business for close to 35 years, loves to share his stories and discoveries with you as he is familiar with all of the best properties, cruises and unique places – each with as many diverse cultures and sensibilities. Gerhard knows no boundary and he has gatherer many a trend wherever he may be: from Shanghai to Queenstown, from Tokyo to Los Angeles, from St Petersburg to Cape Town, nothing escapes his keen eye for detail and sharp sense of "what is next".
Gerhard will make sure that wherever you may go, his advice will guide your journeys and ensure its success. Challenge him to make your most complex travel dreams a reality, in any setting, even if needing to explore Antartica! Gerhard will be thrilled and will ensure you are in the best possible hands, wherever you may go by yourself or with loved ones.
---
GABRIEL D. DOUCET DONIDA
Founder, CEO & Marketing Executive
Gabriel (born in 1972, Canada) brings his creativity and multidisciplinary practice to the world of luxury travel, actively accompanying Atelier Voyage in all possible ventures. For over fifteen years, he focuses on linking up talented, loyal individuals for an ever-growing preferred partner community with Hotels, Resorts, Cruises, Yachts, Villas and select lifestyle products.
Gabriel has proud hybrid family roots mixing the Founding French Canadian Ancestor Doucet dit Laverdure in Acadia with the more complex Brazilian/Italian/Portuguese inheritance on his parternal side… so travel and nomadic "know how" is definitely part of his DNA!

Now a world citizen, Gabriel speaks six languages, spending his formative youth in Rome, studying at the Lycée Châteaubriand, inspired there on-site to later immerse himself in Architecture, Art History and Fine Arts (culminating in a B. Arch. at Carlton U., MFA at NSCAD and MA at NYU).
---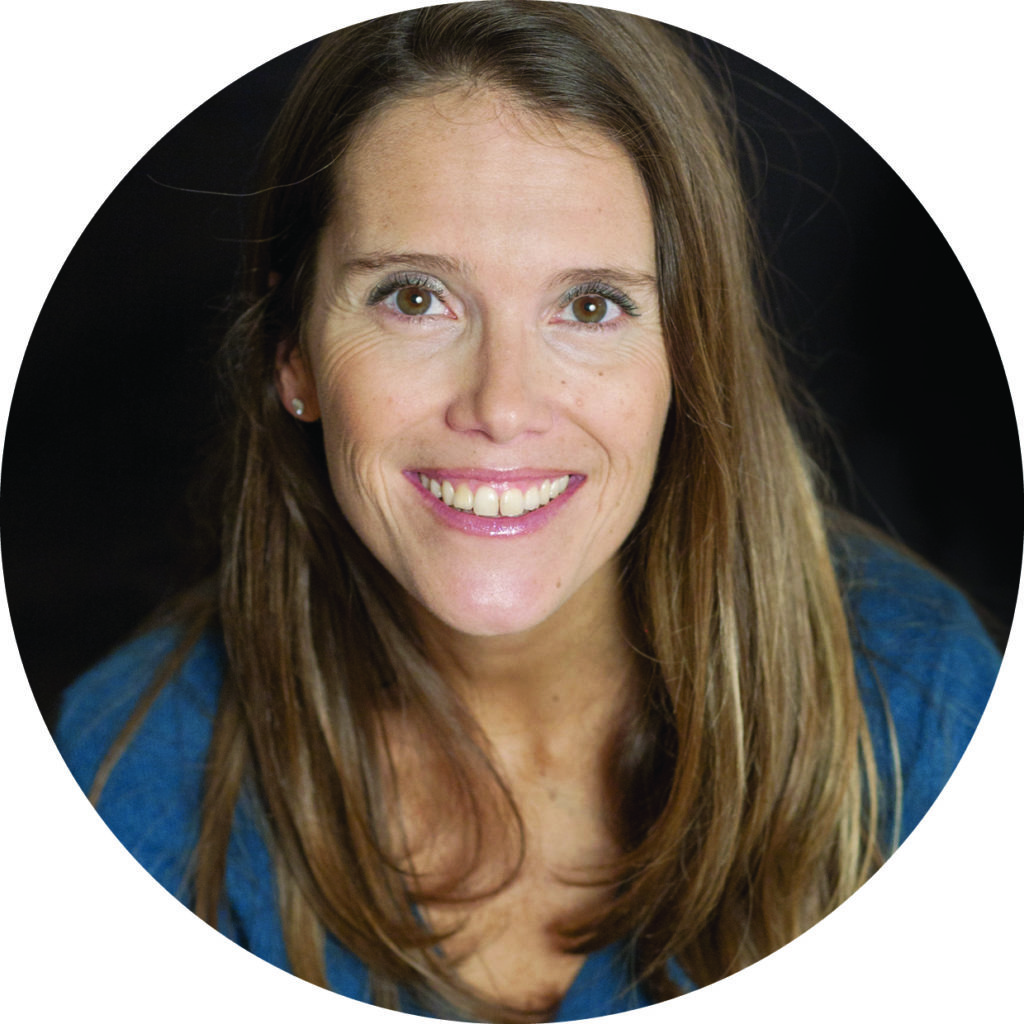 JULIANA ANGOTTI
Independent Contractor and Founder of L´Hedonist
Juliana (born in 1974, Brazil) is an « epicurious ». Globetrotting flows through her veins. She travels several months of the year with one of her three passports – Brazilian, Italian and French, on a never-ending quest for beauty, forgotten crafts, hand-woven fabrics, historic homes, family histories and artistic geniuses.
Juliana is bringing her knowledge of destinations to Atelier Voyage´s Team of travel designers. As independent contractor and founder of L´Hedonist in Paris, France, she is la "bienvenue" in our circle of expertise.
---
JEAN-PIERRE SOUTRIC
Independent Contractor with Atelier Voyage,
Consultant in Hotel Strategic Marketing, Lecturer
Lives in Paris and Dinard (Brittany). A seasoned hotelier, Jean-Pierre Soutric has spent more than 30 years in various positions with luxury hotel companies such as Four Seasons where he led the company's leisure sales efforts across Europe. He also ran the legendary George-V in Paris and supported many hotel openings such as Mauritius, the Seychelles, Bora Bora, Cap-Ferrat etc. Those years were for him exceptional and truly inspiring.
Beforehand, Jean-Pierre had spent ten years at InterContinental Hotels in Paris and Cannes and following his Four Seasons tenure joined the Oetker Collection and the Grand Luxury Group.
Born in Southern France, Jean-Pierre holds a degree in Finance and Management. He is married to Jean-François, Veterinarian and a specialist in exotic animals! Passionate about history, art, and geo-politics, he now generously shares his ample knowledge of the world's best hotels and destinations through his most recent association with the Atelier Voyage team.
For Jean-Pierre, a successful holiday always includes preserved naturel enchantments, beautiful beaches, challenging ski and always, music, culture and local characters!
---
PASCAL BOUCHET
Senior Travel Designer

Pascal (born in 1966 in Orléans), has a wide experience in the field of leisure travel. After an experience in the hotel industry and in the organization of educational trips in Europe, Pascal joined the Tour Operating business. He started by working in different destinations in charge of the welcome and the discovery of the country, then he joined the head office to take care of the quality service at destination, in connection with the product managers. His curiosity and his desire to discover all the actors in the conception and realization of a trip led him to work in a Destination Management Company (DMC) in Bangkok and to represent an hotel and a luxury cruise ship based in Myanmar.
Strong of his experiences and his knowledge of the tourism industry, it is with a technical and field ease that he managed for more than 20 years a travel agency specialized in "tailor-made" trips, always having the will to personalize the proposed trips.
Pascal is a straightforward and honest man who has a real sense of listening, service and customer satisfaction… He will know how to search, question, and search in order to find the nugget (the trip) you are dreaming of!
---
ANTOINE GINIERES
Independent Contractor for Atelier Voyage
As a Loire Valley native who planted new roots in the South of France, Antoine considers the right planning, anticipation and organisation as the pillars of a unique and bespoke travel experience.
He considers the real meaning of "Luxury" and "Service" as the keystones when designing your next stay, and uses his know-how and highly personalized approach to achieve a successful holiday.
Hotelier from 2012 to 2022, Antoine worked as head concierge for Oetker Collection hotels on the French Riviera and launched in parrallel Alter[3]go in 2020 to share his knowledge and passion for traveling. He is constantly sourcing the best addresses for his travellers between the Loire Valley castles, the radiant Paris, the Côte d'Azur coastline and the snowy Alp peaks.
"The secret of enduring memories is the right combination of remarkable places and one of a kind experiences."
---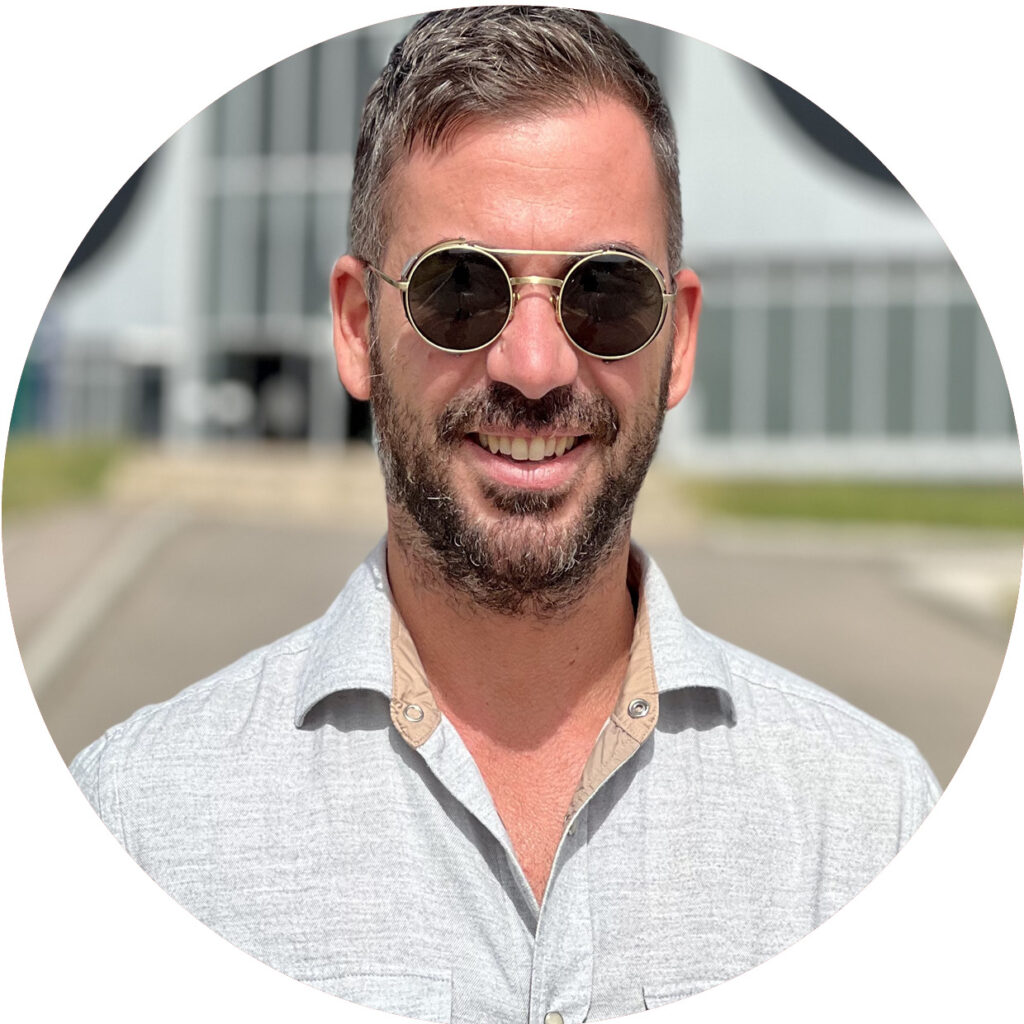 SÉBASTIEN CLÉMENTE
Independent Contractor for Atelier Voyage
Born in Paris and raised on the French Riviera, Sébastien today has built a one-of-a-kind, exclusive network in the luxury travel industry.
After a decade as concierge in the Oetker Collection hotels, including many years at the Hôtel du Cap Eden Roc, Sébastien was awarded "concierge of the year in France" by Les Clefs d'Or in 2018.
2020 was a milestone in his life as he decided to launch two companies. The first, a luxury hotel management school to pass on his knowledge and passion, the second, a destination management company called Alter[3]go. The essence of Alter[3]go is built on trust, to reassure that every wish will come true down to the last detail.
Sébastien is fully committed to delivering the best luxury service to all his clients, partners, and guests. When he is not designing tailor-made trips, he can be found on his motorbike exploring the beautiful roads of France and Italy, or hiking and skiing in the French Alps.
---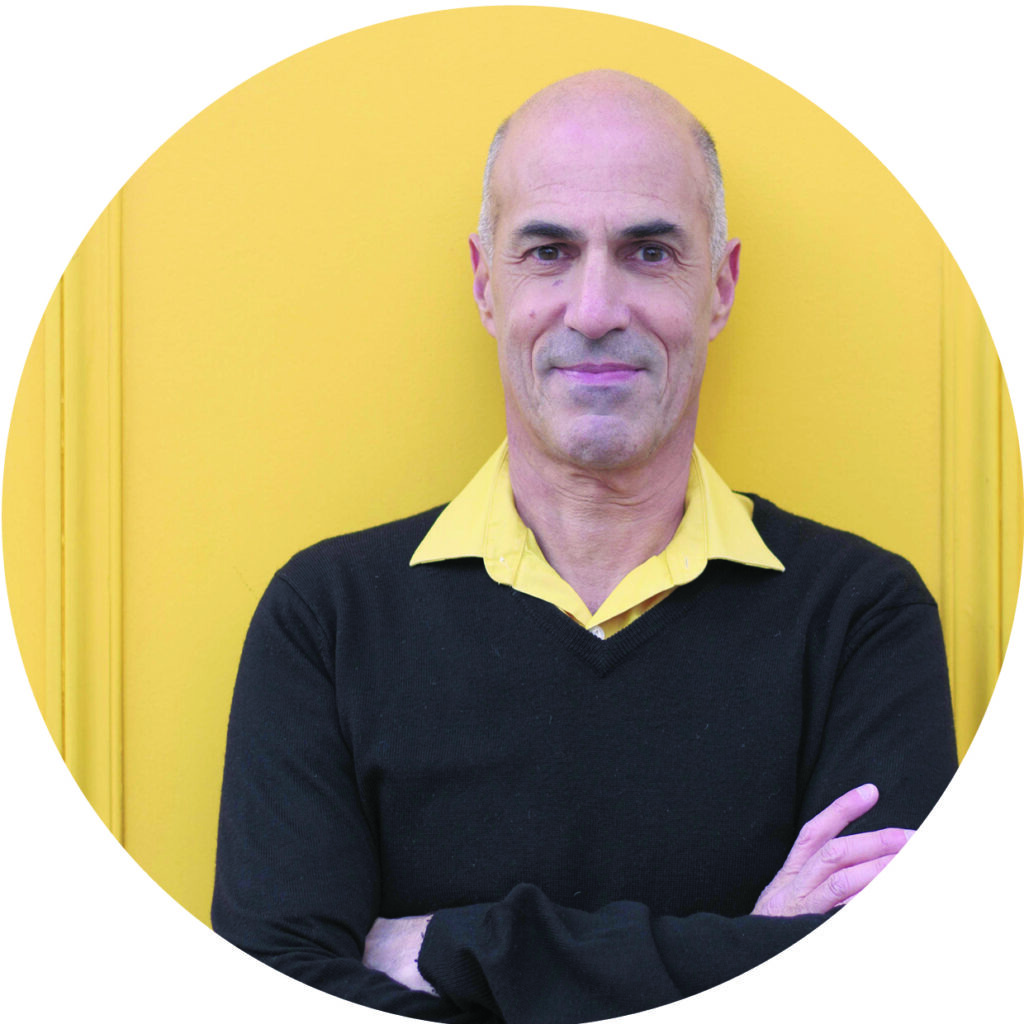 GARY LEE KRAUT
Independent Contractor with Atelier Voyage
France specialist: Travel Designer, Travel Writer, Lecturer, Guide
Originally from in New Jersey, Gary is a dual French and American citizen living in Paris since 1988. His expertise as a France travel specialist developed from his award-winning travel writing. He is the author of guidebooks to France and to Paris and of hundreds of articles and, since 2009, the director of the web magazine France Revisited. He has lectured widely on topics as varied as the American WWII sights of Normandy, wine touring in Champagne and Burgundy, the Jewish history of Paris, culinary travels in Provence, and more.

Gary enjoys putting his extensive knowledge and experience to the service of curious and discerning travelers on a direct, individual basis by designing highly personalized tours in France. Exceptionally, he will accompany and guide travelers in their quest for informative and rewarding touring experiences abroad.
---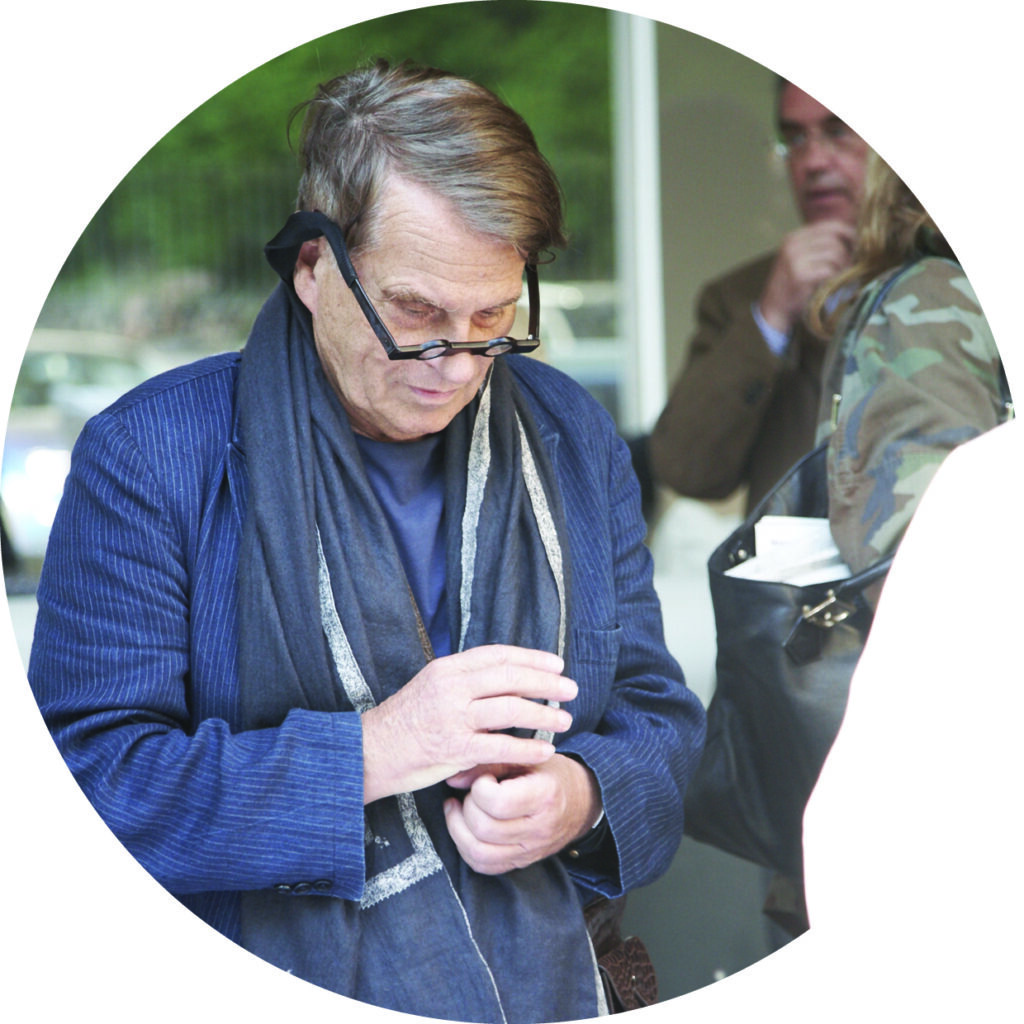 WOLF SCHAEFER
Travel Ambassador
Wolf Schaefer Living Art (Interior Design, Architecture, Arts), Founder
Wolf Schaefer has been invited to be a part of the Atelier Voyage Family since the early days (starting one year after Atelier Voyage started its business in 2007). Wolf Schaefer inspired us in so many ways, with his deep knowledge of Japan, Thailand and India, amongst so many other fascinating destinations. He guided us into a world of Art & Culture, Interior Design & Architecture like no one else, not to mention his love for classical music. Forever grateful for his enthusiasm and endless charisma.
---
ATELIER VOYAGE X VIRTUOSO
book online
NOW CLICK, COMPARE AND BOOK ONLINE
As Virtuoso Founding European Member, Atelier Voyage now offers you a large online selection of accommodation gems and special journeys worldwide with exciting added-value benefits. HAPPY KEY TO THE WORLD
passport to happiness

Since 2007, we have set sail for one of the most exciting social adventure: Atelier Voyage. Our goal has always been to create inspiring moments for your perfect journey, encompassing the best accommodations but also all your gastronomic and cultural needs, wherever your heart may take you.

Indeed, our deep love & knowledge of the world's destinations can direct you to the right destinations while meeting your most demanding expectations. This is reaffirmed with the recognition of Preferred Partners
& unique travel professionals around the globe.

With a dedicated team, we expand and continue to express our passion for the essence of travel, for Art History & Humanity as a whole.

We hope to pass this passion on to you through our tailor-made itineraries designed for your eyes only… We invite you to experience Atelier Voyage, your passport to happiness.

Gabriel & Gerhard

Atelier Voyage Founders