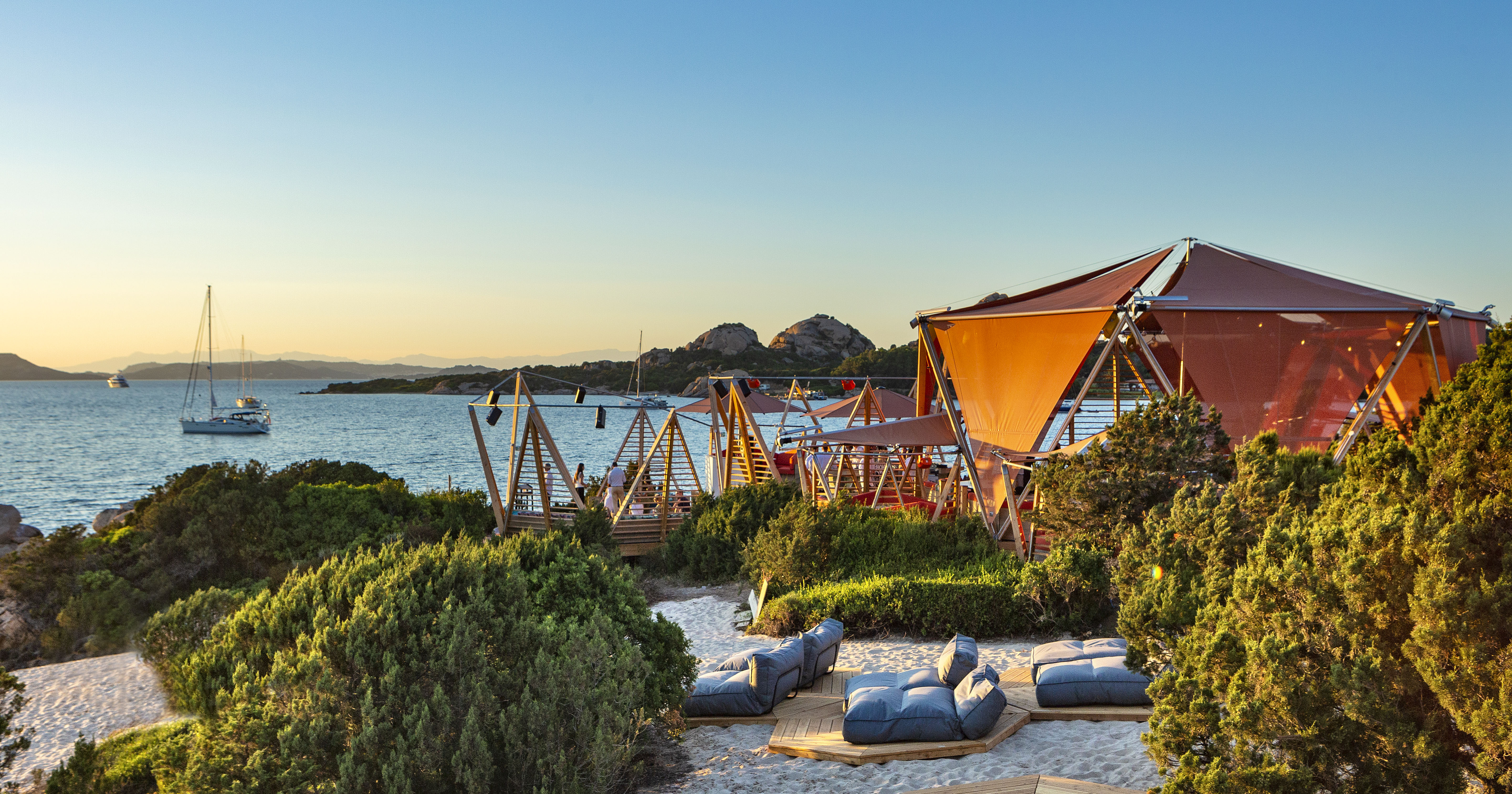 7Pines Resort Sardinia
Beachfront Luxury Oasis
ABOUT THE RESORT
7Pines Resort Sardinia is a beachfront resort cradled in the natural contours of Baja Sardinia. Tempting paths weave through sprawling fragrant gardens to the secluded beaches. Here our inviting suites and rooms blend tradition with effortless comfort, harmonised with the iridescent sea, warm sands and tranquil atmosphere.
____________
above photo:
The Cone Club, a place to relax, savour and enjoy your day and night!

Atelier Voyage just celebrated 7Pines Resort Sardinia Grand Opening on June 29th 2023:
"This grand new opening in Sardinia offers an incredible array of culinary worlds as well as private and exciting spaces, two large pool areas, wonderful garden and its four celebrated beach environments, two of which are reached by natural paths… a new wonder to be experienced in every way!"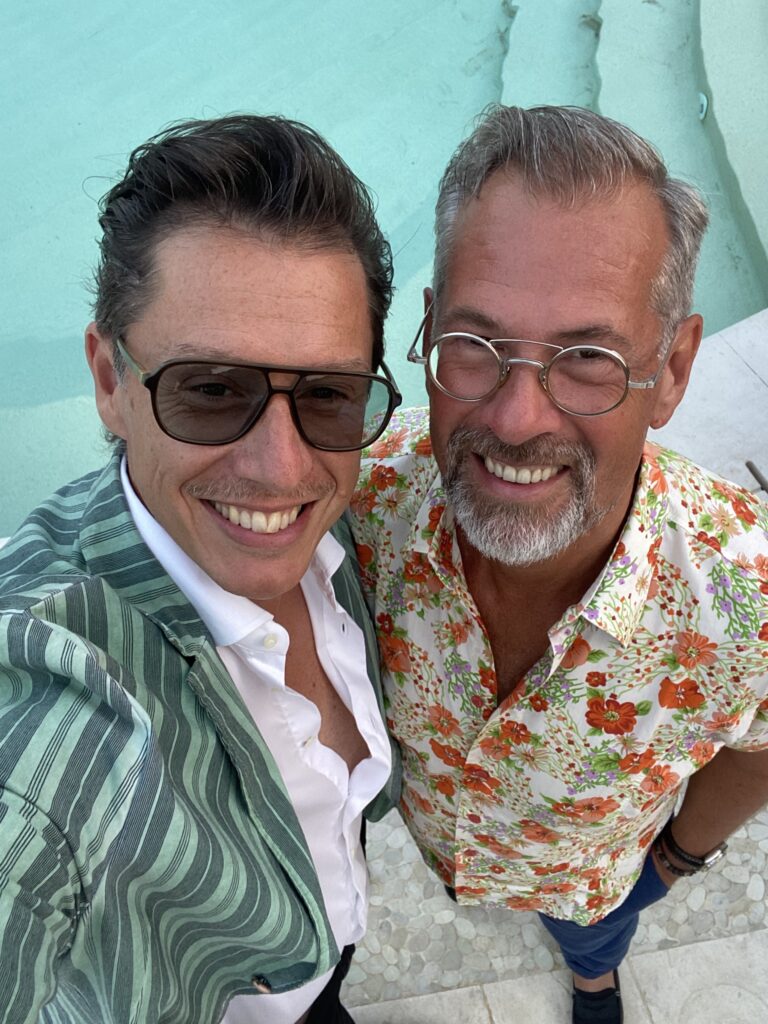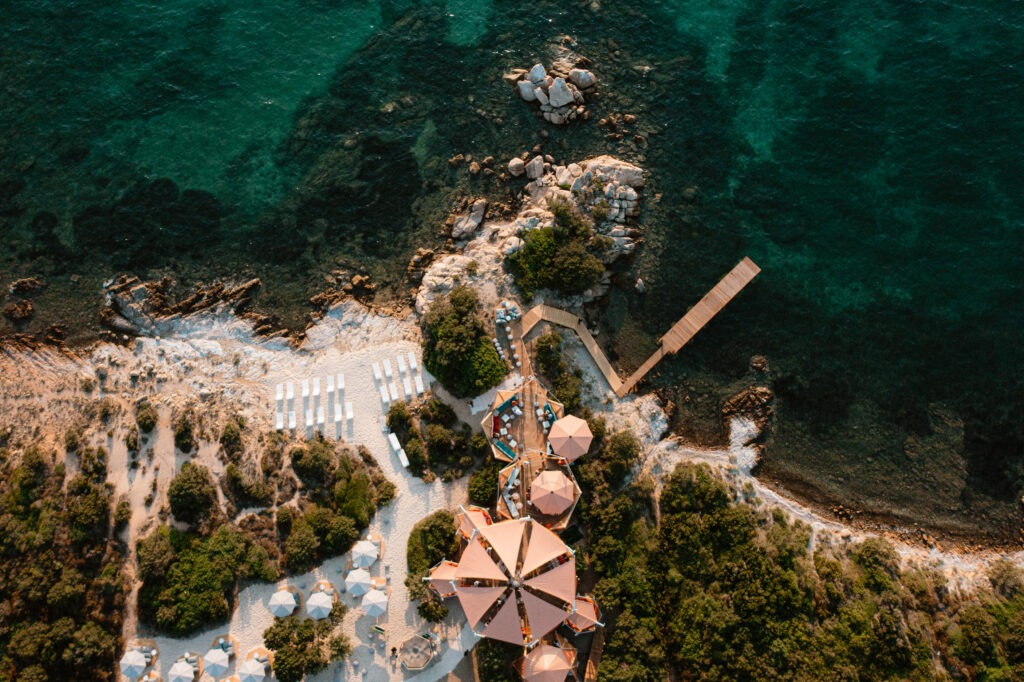 ACCOMMODATIONS
Rooms & Suites by the Gardens, by the Laguna Pool or by the sea…

An enticing choice of rooms, junior suites and suites sit within our extensive gardens. The varied room and suite categories are arranged in three distinct locations within the resort: the Gardens, surrounded by a green curtain of trees and shrubs; the Laguna, a collection of large rooms and suites, reserved for adults only, are grouped around the tranquil Laguna pool; and the Sea Views, the most coveted and closest to the beach.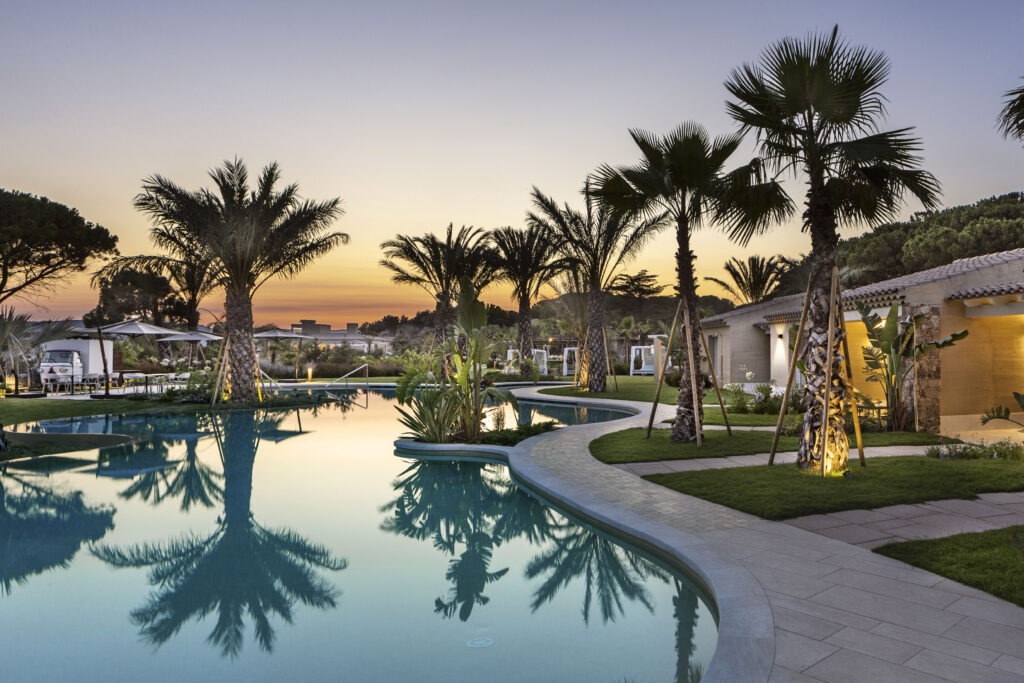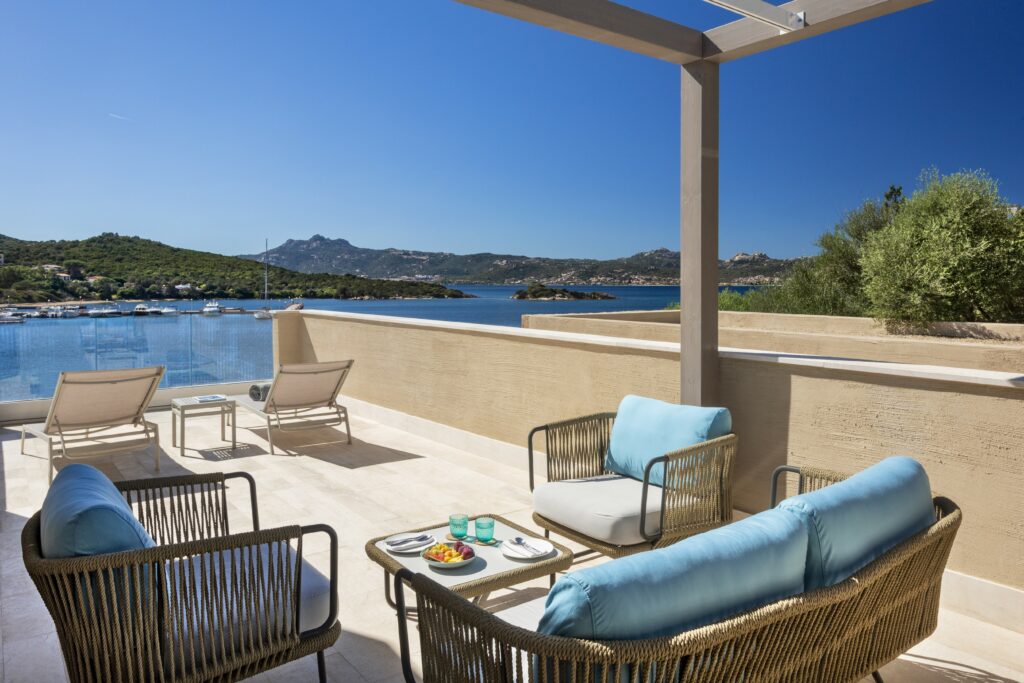 DINING
Discover new culinary horizons. Join us for a seafront culinary tour of Mediterranean flavours and beyond.
CAPOGIRO
With wide seascape views from its panoramic windows and adjoining terrace, our main restaurant provides an inviting and elegant ambience at harmony with its natural surroundings. The décor expresses the intricacy and charm of Sardinian weaving with an intriguing modern twist, yet eyes are inevitably drawn to the sea as it provides a constantly changing vista.
______________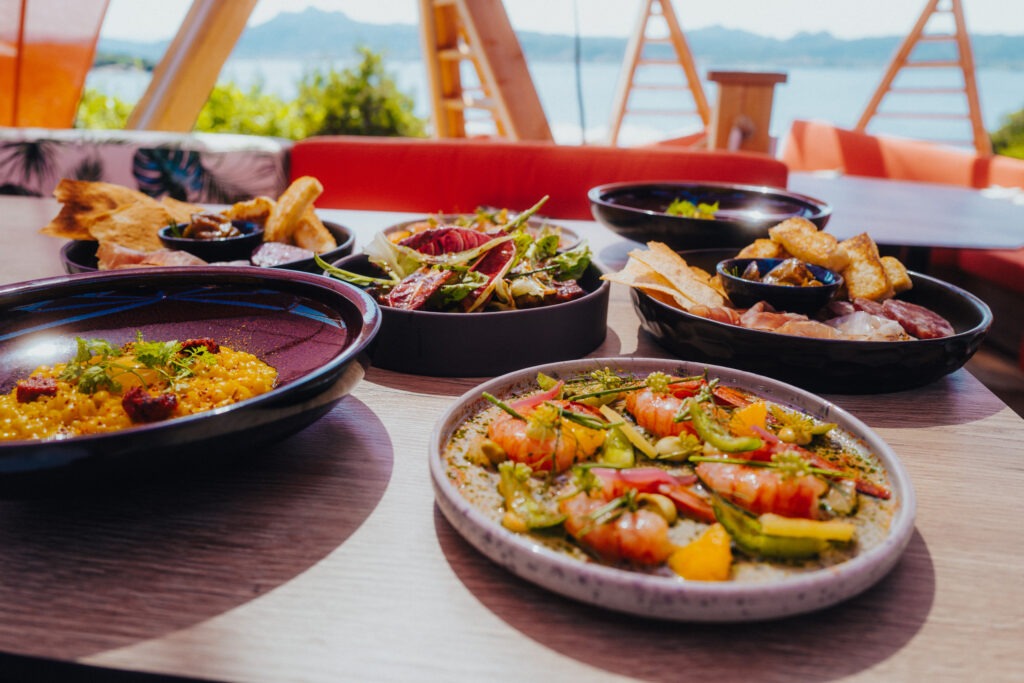 THE CONE CLUB
Seafront bliss (here at Lunch time)

The seafront Cone Club sits in a magical location, where the coastal breeze and casual atmosphere add their own alluring flavours to the appetising food and drink. Views across the bay and to the renowned Maddalena islands set the scene for this relaxed, welcoming beach club that blends fun and sophistication with irresistible Mediterranean cuisine
_____________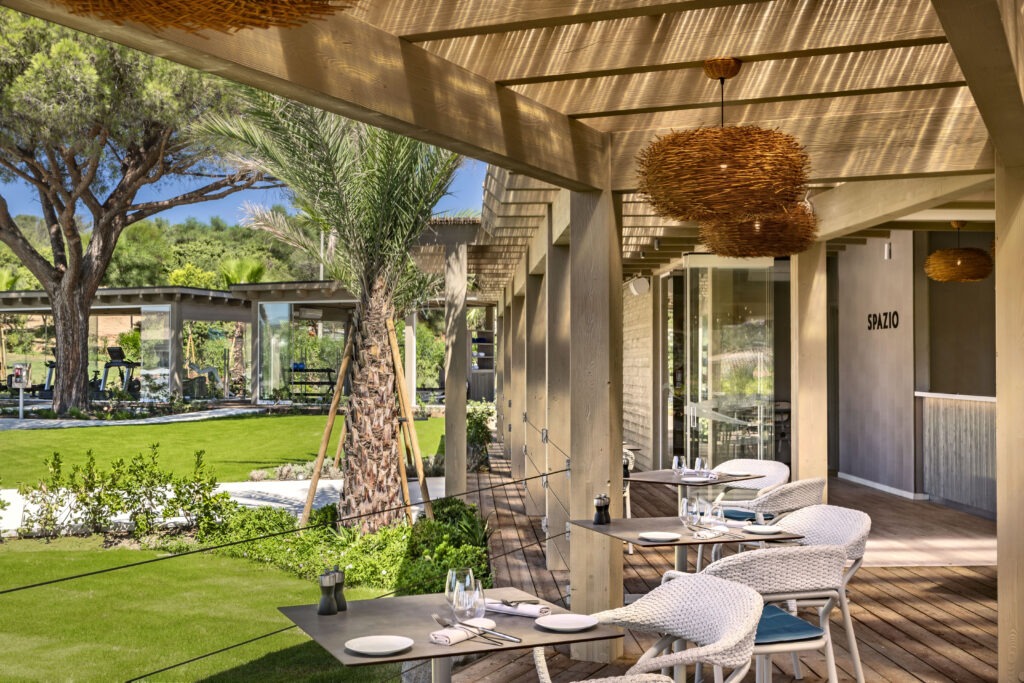 SPAZIO
Sunny lunch break by the pools


For an easy-going, refreshing lunch, the pool restaurant is the resort's go-to destination. The menu has been specially created to match the informal sunny vibe: light Mediterranean-inspired dishes, colourful and healthy contemporary creations, and all-time favourite burgers and pizzas, along with a long cool drink or perhaps a light wine.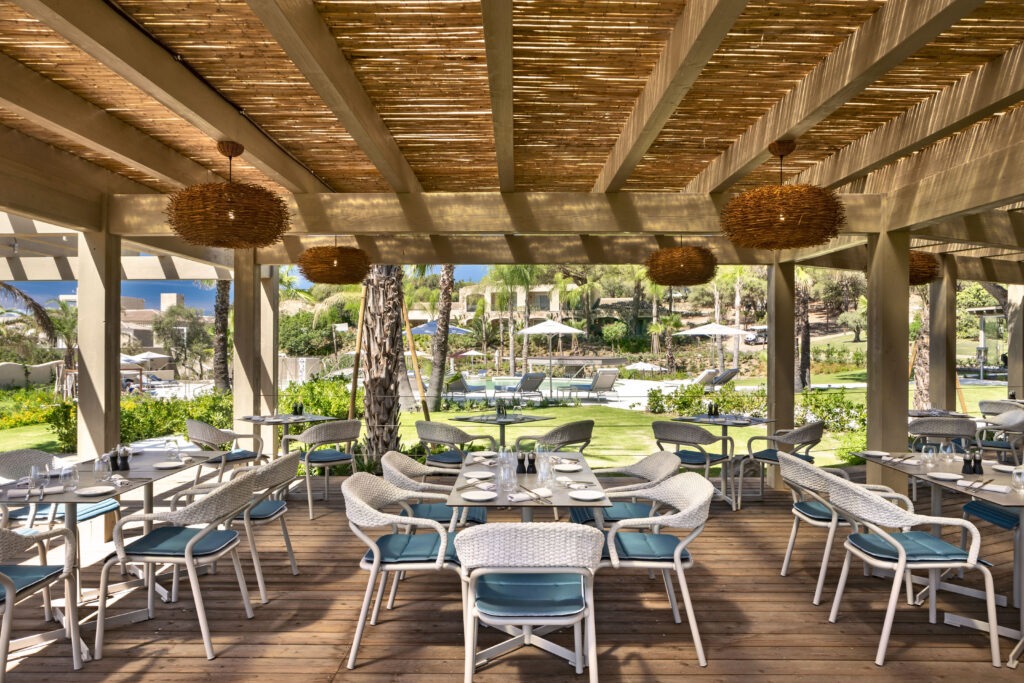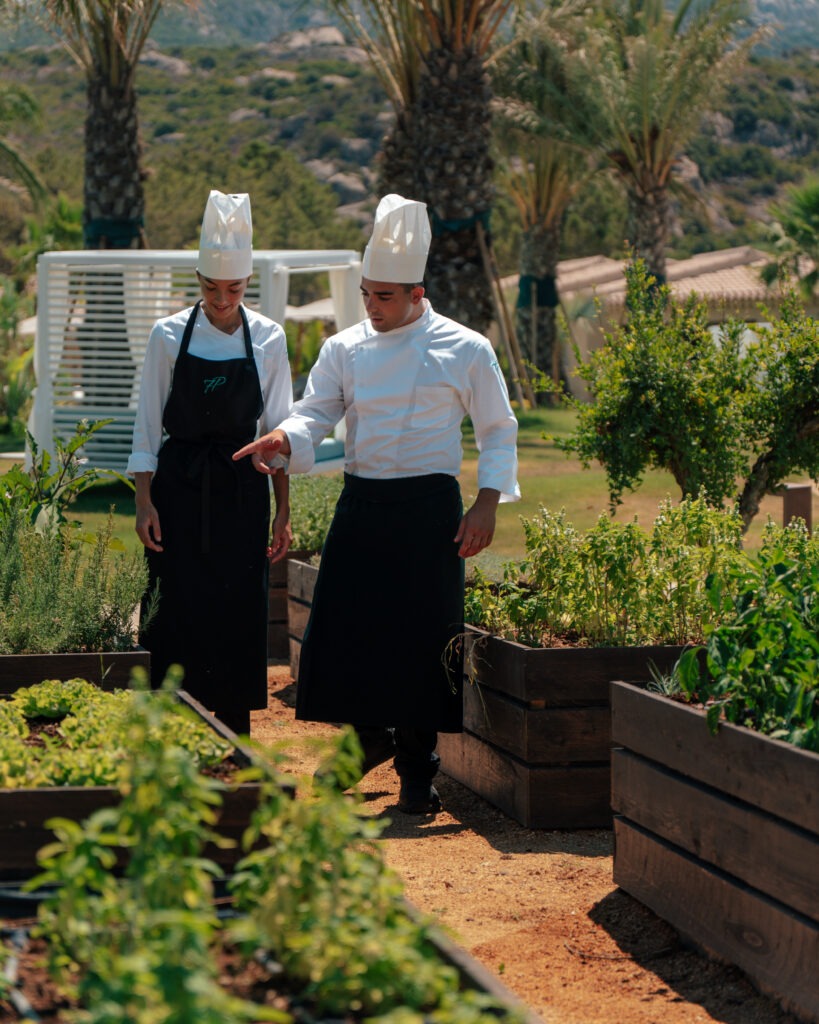 SPECIAL EVENTS
SPACES

Located in our main building, so conveniently close to the main restaurant and bar, our meeting rooms can be used individually or together, to accommodate modest or larger events for up to 80 people. The versatile foyer leads out to the rooftop terrace, ready to host a spectacular alfresco gathering or an informal get-together.
SARDINIA
A DREAM LOCATION

Sardinia –where relaxation, sport, scenery, history and culture all combine in a uniquely magical and diverse island. 7Pines Resort Sardinia provides an inspiring backdrop and has all the amenities required to host an impressive event. Whether it's a team-building meeting, an unforgettable product launch or the celebration of a special occasion.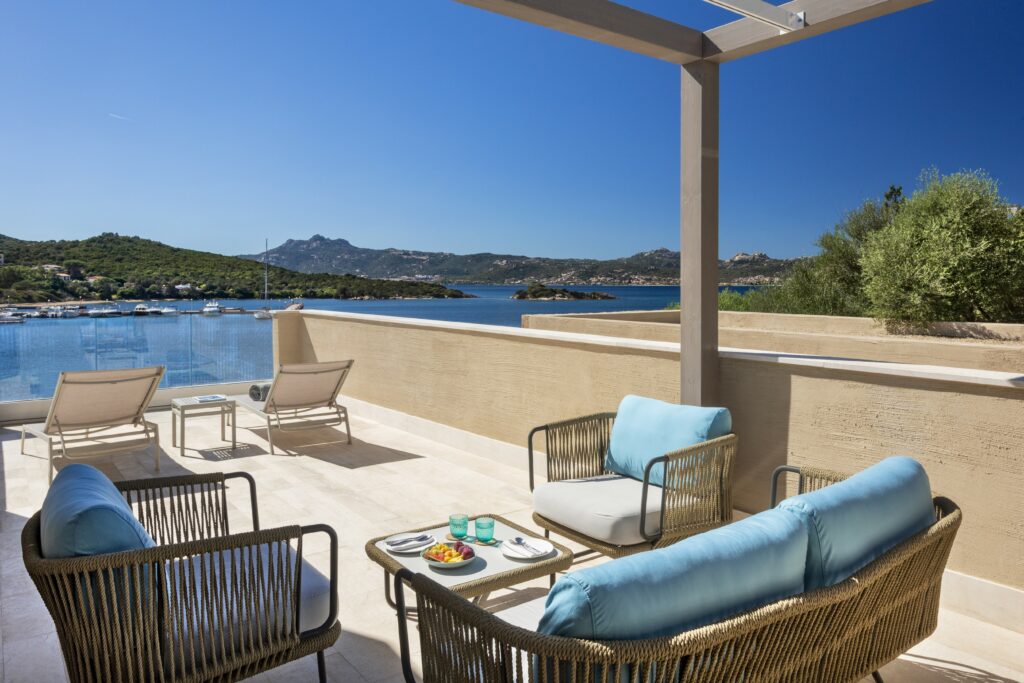 HAPPY KEY TO THE WORLD
passport to happiness

Since 2007, we have set sail for one of the most exciting social adventure: Atelier Voyage. Our goal has always been to create inspiring moments for your perfect journey, encompassing the best accommodations but also all your gastronomic and cultural needs, wherever your heart may take you.

Indeed, our deep love & knowledge of the world's destinations can direct you to the right destinations while meeting your most demanding expectations. This is reaffirmed with the recognition of Preferred Partners
& unique travel professionals around the globe.

With a dedicated team, we expand and continue to express our passion for the essence of travel, for Art History & Humanity as a whole.

We hope to pass this passion on to you through our tailor-made itineraries designed for your eyes only… We invite you to experience Atelier Voyage, your passport to happiness.

Gabriel & Gerhard

Atelier Voyage Founders