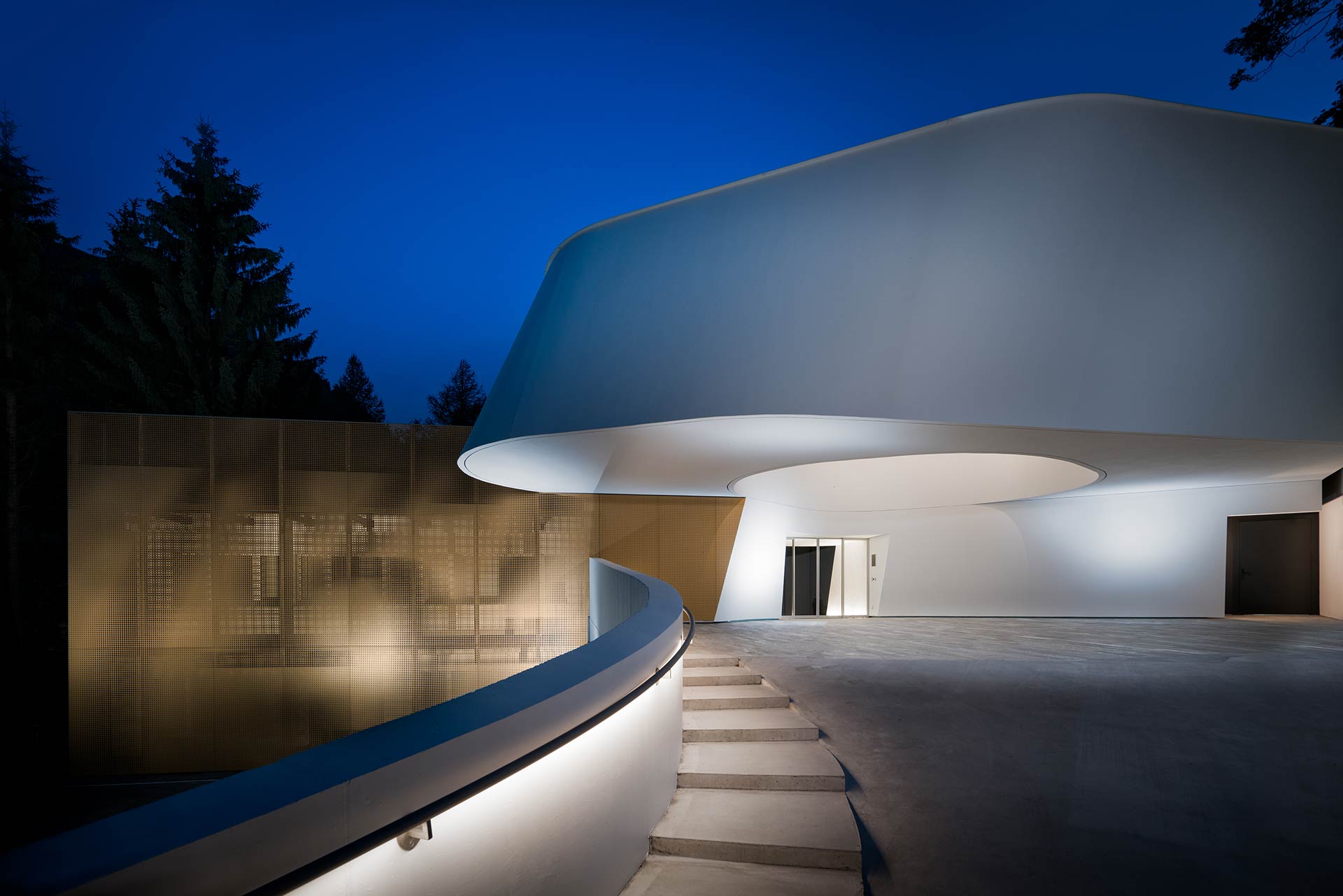 7132 Hotel Vals
A 7132 New Year
NEW IDEAS FOR WINTER
It took a while, but Winter finally arrived. Our 7132 World has more to offer than ever before. Besides the classic treats such as swimming in the thermal baths and snow sports in Vals and the surrounding ski areas, our 7132 Winter Wonderland invites you to enjoy various cheese specialties.

In addition, our new ice rink, "Vals on Ice" will transform the courtyard of our 7132 Coffee Shop and the restaurant DaPapà into a meeting point for ice skating, curling, or a cozy drink of mulled. Pure mountain-nostalgia.

7132 is synonymous with a sensual experience that features top-level architecture and gastronomy. Located in the town of Vals, it is the most scenic retreat in the mountains of the Grisons. Welcome to the most beautiful retreat in the Alps!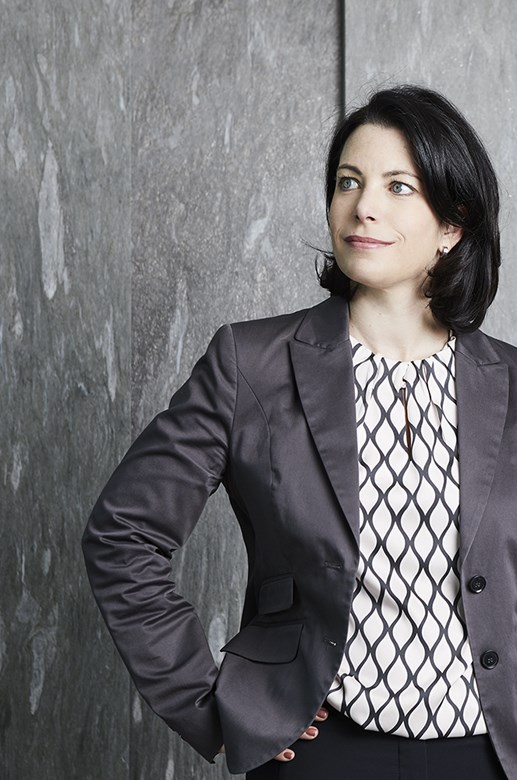 Atelier Voyage was there and states:
"From the arrival into the Vals valley and upon the property 7132… nothing prepares you for the many virtues of this unique set-up… a true design and wellness journey, making one dream and wonder in a most beautiful way… leading towards a wonderful year 2023 ahead!"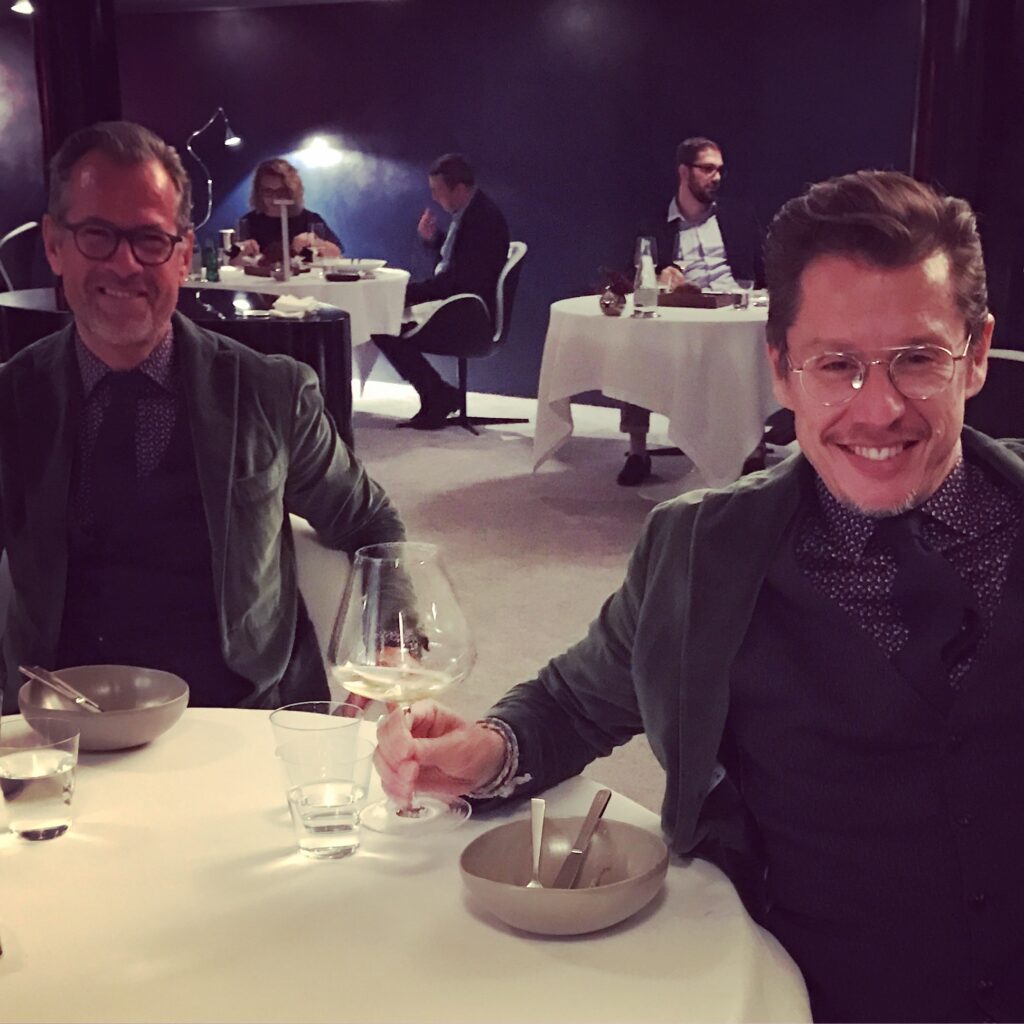 THERME
A masterpiece in Vals quartzite
Peter Zumthor created a magnificent, internationally acclaimed architectural masterpiece when he designed the thermal baths. Made from 60,000 slabs of Vals quartzite, the thermal baths were granted protected heritage status shortly after their completion. The unique atmosphere and the highly mineralised water that comes out of the St. Peter spring at a pleasant 30° Celsius makes the time you spend in the thermal baths a deeply relaxing experience.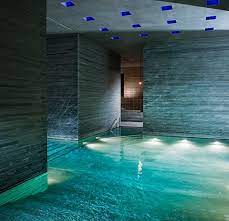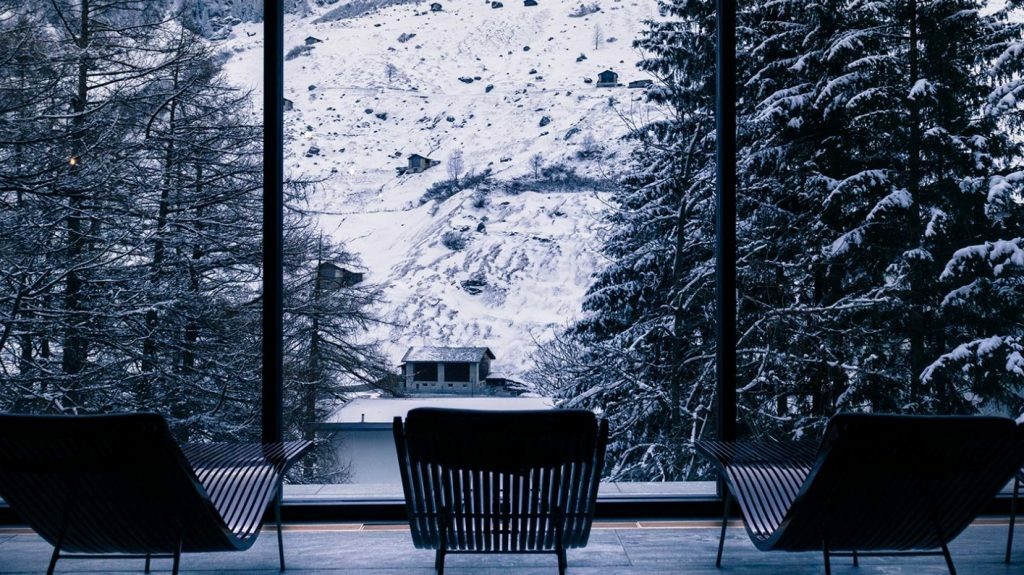 GASTRONOMY
7132 Cristal & 7132 Silver
Something extraordinary is happening in the mountain village of Vals. The best cuvées from Maison Louis Roederer meet what is probably the most exclusive kitchen table in the world at 7132 Silver – awarded 2 Michelin stars and 18 Gault&Millau points.
At 7132 Cristal in the heart of Head Chef Mitja Birlo's kitchen, a surprise 10-course menu meets rare Cristal champagne – selected by our Sommelier.
The 7132 Silver's menu bears the signature of Head Chef Mitja Birlo. He presents his creative and modern cuisine in an imaginative way and only uses highest quality products. His culinary creations are based on the natural flavours of seasonal ingredients which – when combined cleverly – produce an unexpected and intense gourmet experience. Attention to detail, the combination of ingredients as well as aromatic blends are the substance of every dish.
7132 Red
Classics to suit every taste

The aim is that this stylish restaurant, awarded with 15 Gault Millau points serves the best food in its category, fresh dishes of the best possible quality. Head Chef Marc Homberger and his team use fresh ingredients in traditional dishes which are a pure treat for all the senses while Maître Matteo welcomes you in the Restaurant.
GASTRONOMY
7132 Blue Bar
The perfect place to meet all day long
Feel like a cup of coffee, an aperitif or a fancy snack? The 7132 Blue Bar is just the right place for it, all day long. And after dinner, return for a cocktail or night cap.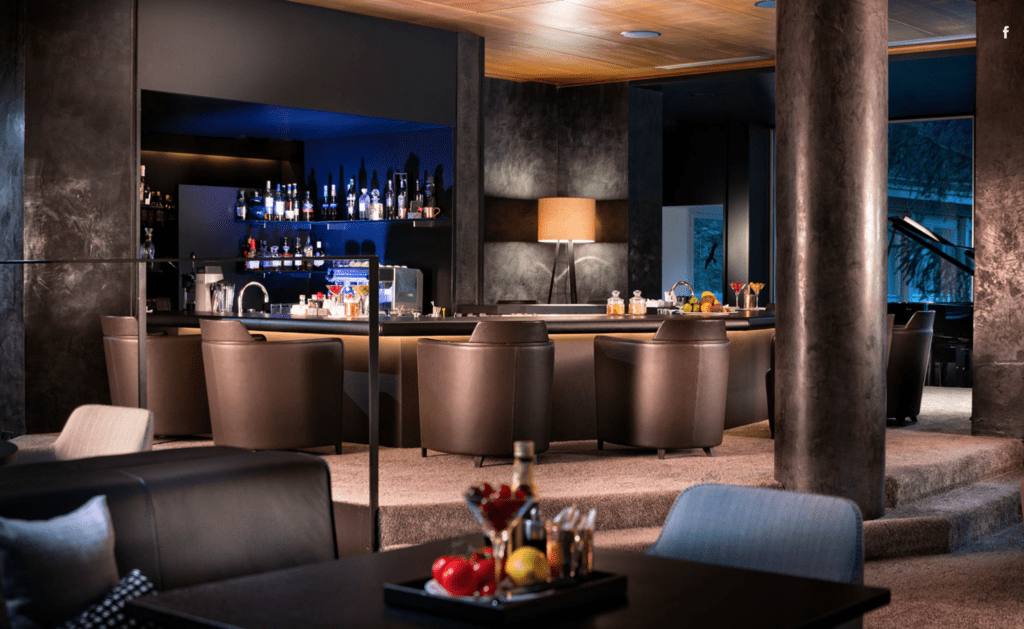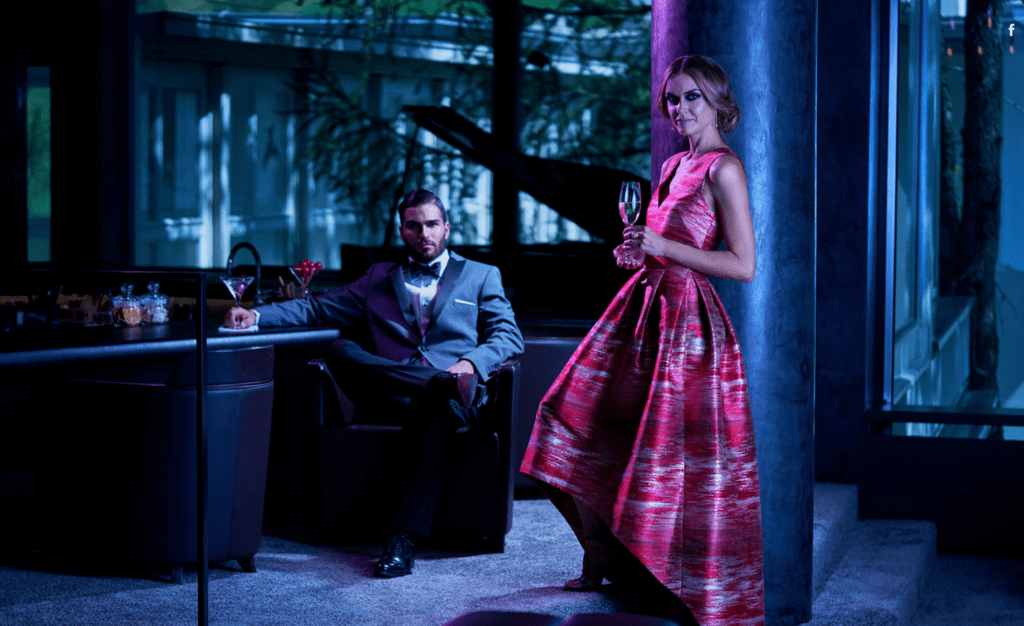 Unique Winter Wonderland
Fly you to Alp Arosa!

From December onward, we will fly you with our 7132 helicopter to Arosa. A horse-drawn sleigh will pick you up for an excursion to Alp Arosa. On the alp, the team spoils you with an aperitif offering the best view of the surrounding mountains, and the table for your lunch is ready. You can't get any closer to heaven!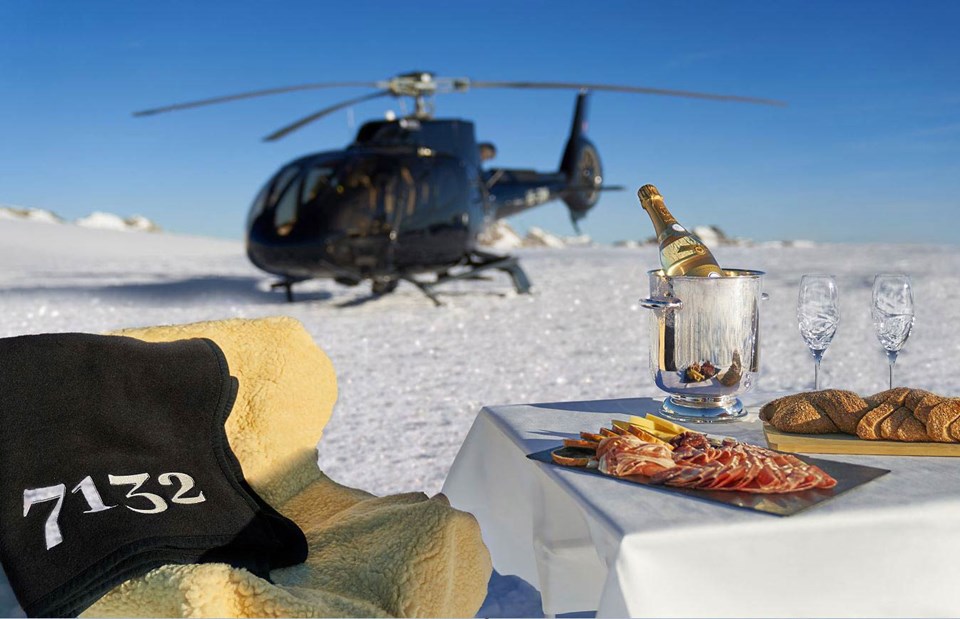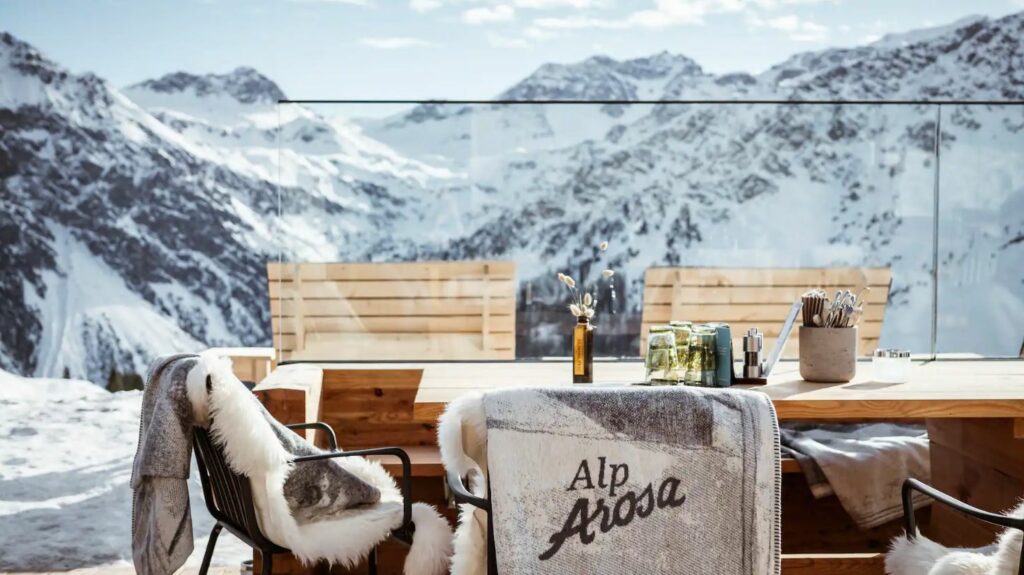 ACCOMMODATION
7132 HOTEL
The Art of Alpine Luxury (5-star deluxe)
Luxury hotel and design hotel wrapped into one. 7132 stands for an exclusive lifestyle and an exceptional experience of space, created by world-class architects.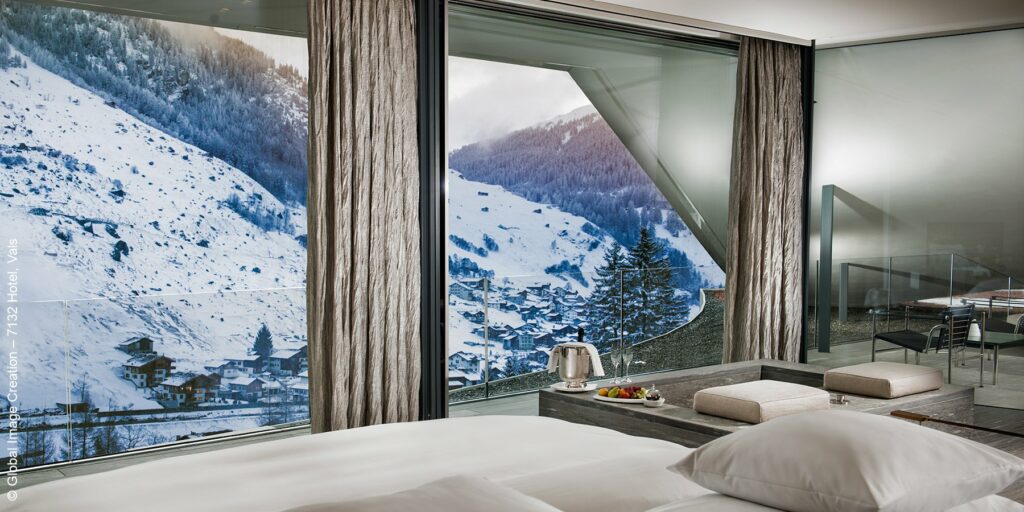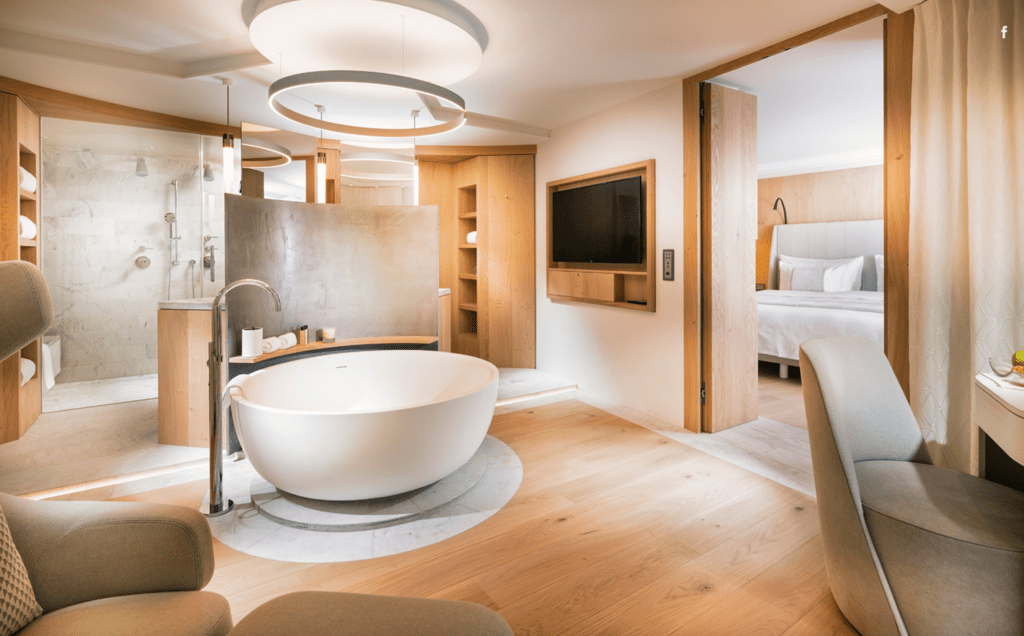 ACCOMMODATION
7132 House of Architects
Inspiring. Surprising. Different.
The architects Ando, Kuma, Mayne and Zumthor
created spaces of an amazing kind.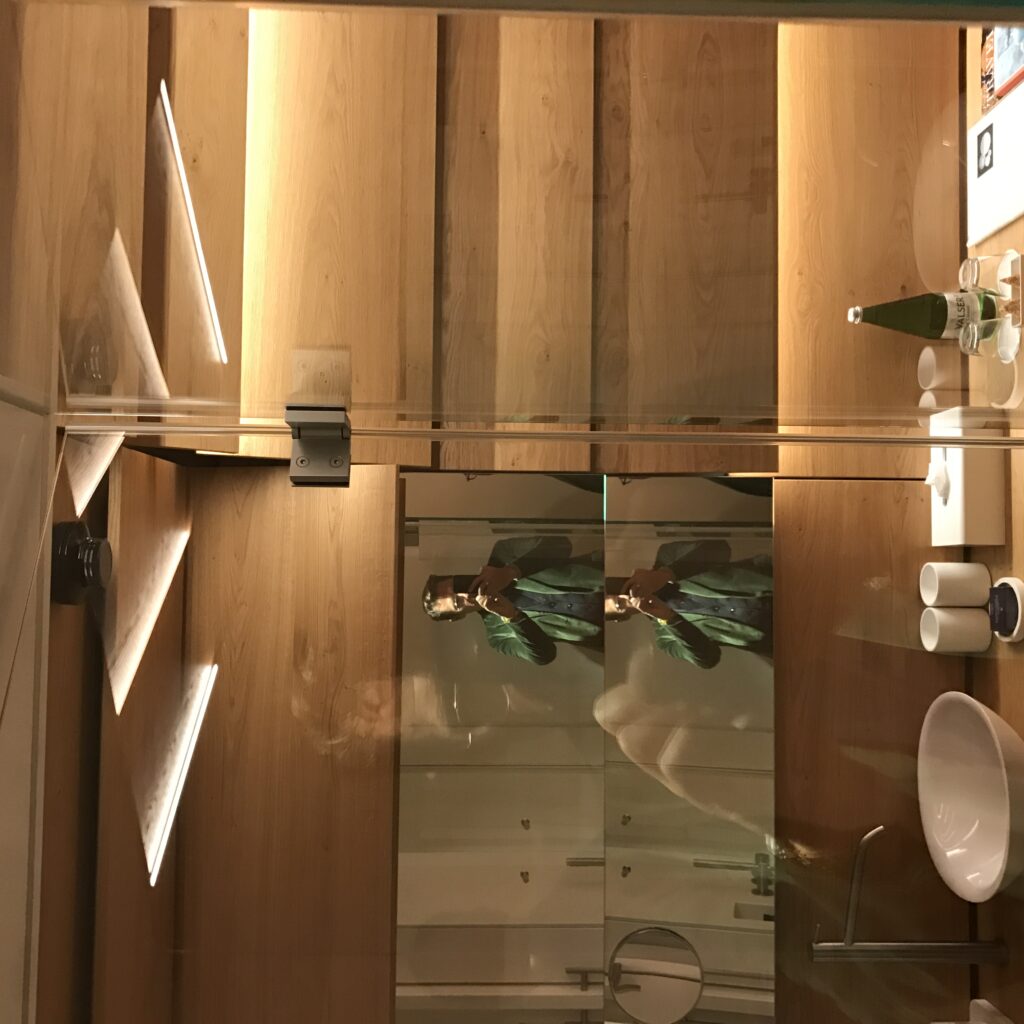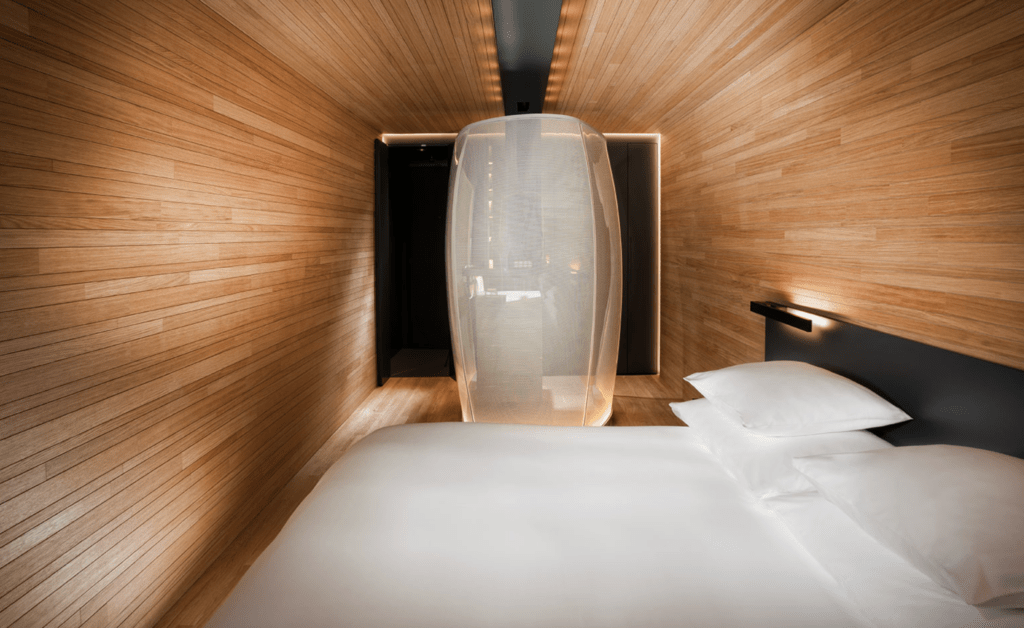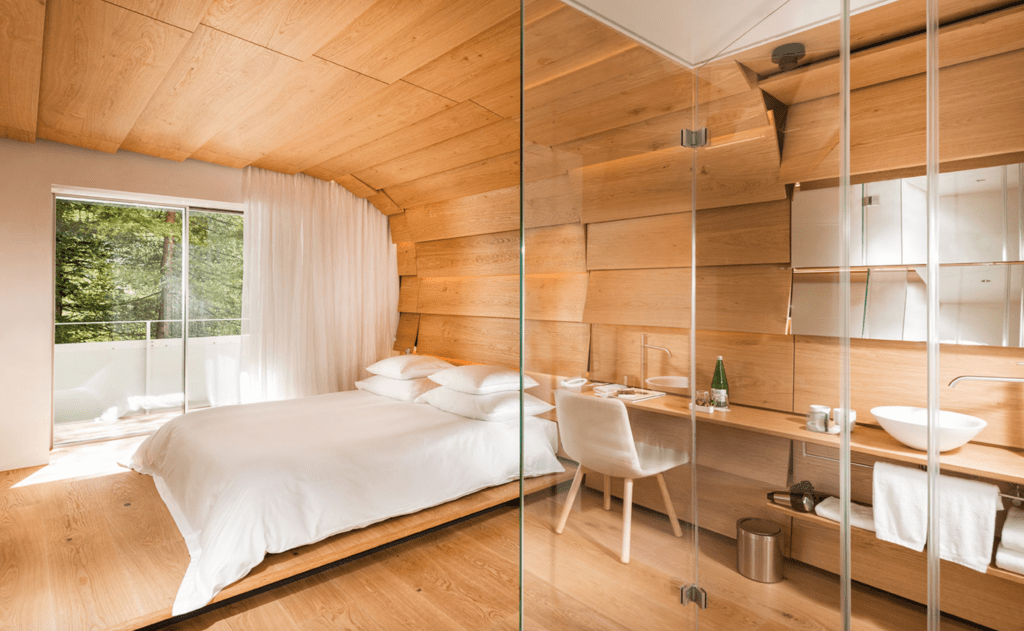 HAPPY KEY TO THE WORLD
passport to happiness

Since 2007, we have set sail for one of the most exciting social adventure: Atelier Voyage. Our goal has always been to create inspiring moments for your perfect journey, encompassing the best accommodations but also all your gastronomic and cultural needs, wherever your heart may take you.

Indeed, our deep love & knowledge of the world's destinations can direct you to the right destinations while meeting your most demanding expectations. This is reaffirmed with the recognition of Preferred Partners
& unique travel professionals around the globe.

With a dedicated team, we expand and continue to express our passion for the essence of travel, for Art History & Humanity as a whole.

We hope to pass this passion on to you through our tailor-made itineraries designed for your eyes only… We invite you to experience Atelier Voyage, your passport to happiness.

Gabriel & Gerhard

Atelier Voyage Founders