Villa Eden
The Leading Park Retreat

VILLA EDEN DEVELOPMENT & PHILOSPHY
The history of Villa Eden began in 1982, when Angelika's father, Karl Schmid, had the vision of transforming an elegant private villa in the wonderful setting of Merano into the first Italian "Beauty Farm". The subsequent participation of Henri Chenot in the project confirmed the success of the innovative concept.
Since 1993, Angelika has been carrying out the development of Villa Eden, transforming it into one of the most exclusive Retreat Hotels in the world. Presenting Villa Eden: with the extraordinary charm of a Leading Hotels of the World, the privacy of just 29 suites, innovative culinary artistry, excellent wellness & beauty treatments as well as a medical team always available.
Who has never wanted to cast off everyday life and take some time just for themselves? The cornerstone of our philosophy is this: to help you rediscover harmony, energy and well-being.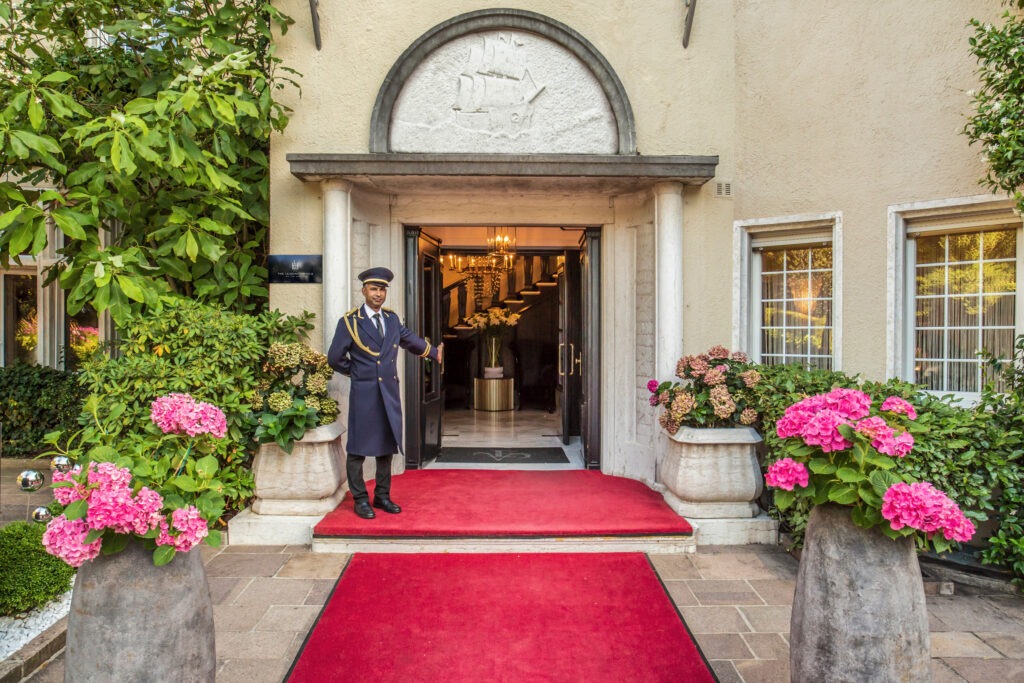 "Home is not a Place, it is a Feeling"

Exclusive Health Retreat in Merano's quiet and elegant villa district: Villa Eden is more than a vacation address, it is home. And like any home worthy of being called such, it offers every possible comfort to make one feel comfortable and instills a sense of welcome and security. A place of the soul furnished with unparalleled style and elegance, it is the setting for serene moments devoted to the self in a private dimension of relaxation.

With only 29 suites, it is one of the smallest Leading Hotels of the World and thus guarantees an intimate family atmosphere. Here then, our mission is to take care of you in every respect, while you regenerate in the embrace of nature in the centuries-old park with a splendid view of the Merano area. Here, body and soul come together as you forget the daily hustle and bustle. Here, you will be seized by a feeling of positivity and well-being. Here, you will truly think, "Yes, I feel at home."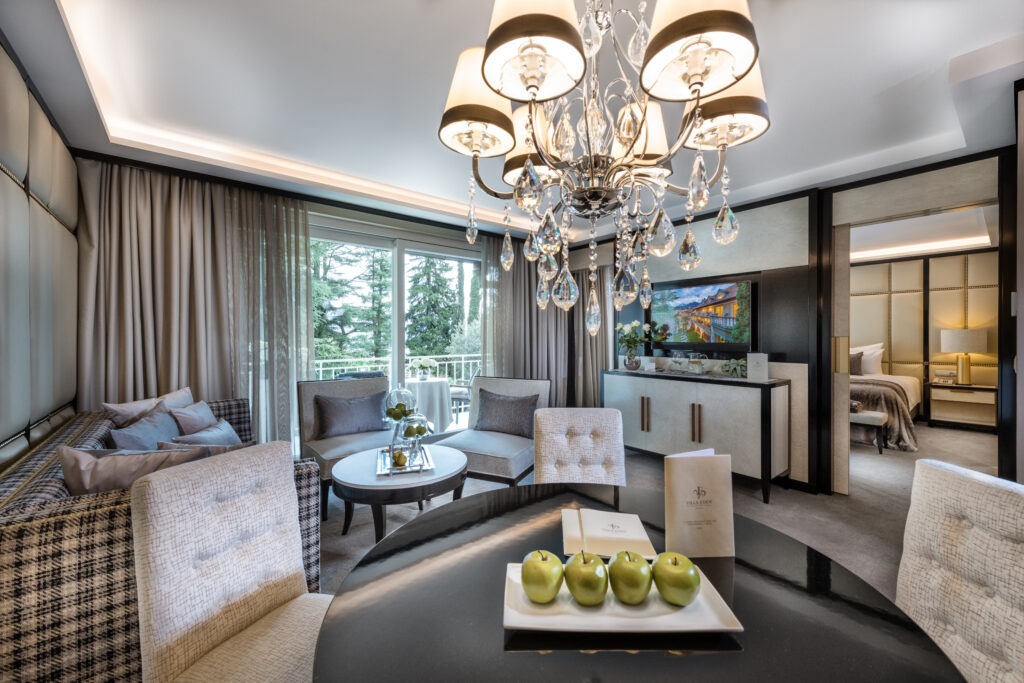 The Secret to Longevity
Embrace a better lifestyle in just a few days … a dream that can come true at Villa Eden. Thanks to the method developed by the team of experts, based on a combination of specific medical treatments, balanced nutrition, exercise and practical advice to keep fit at home, Villa Eden will help you acquire healthy habits and achieve a new physical and mental balance.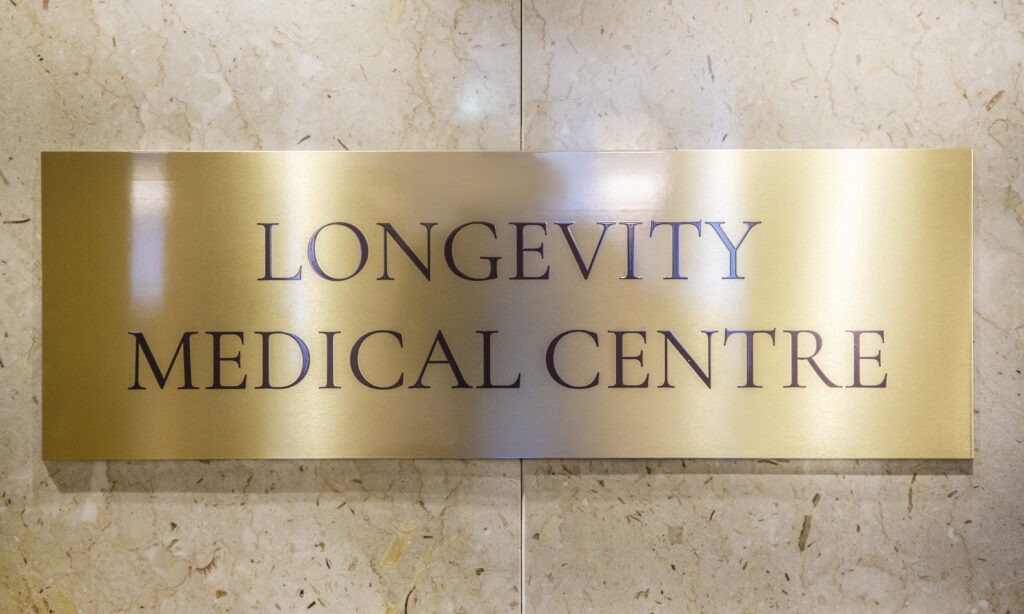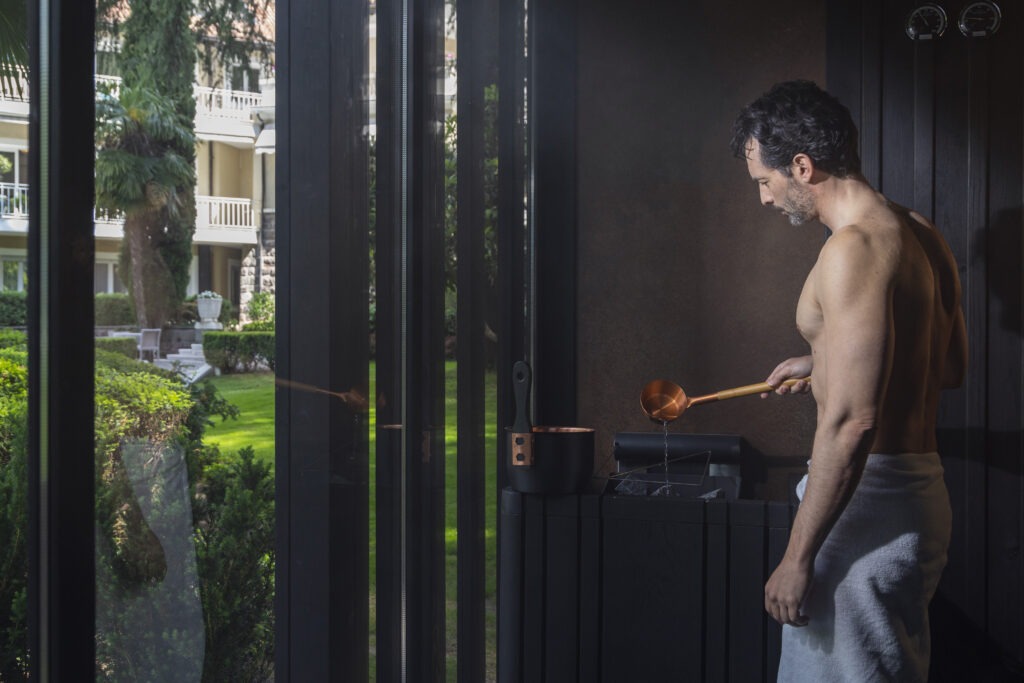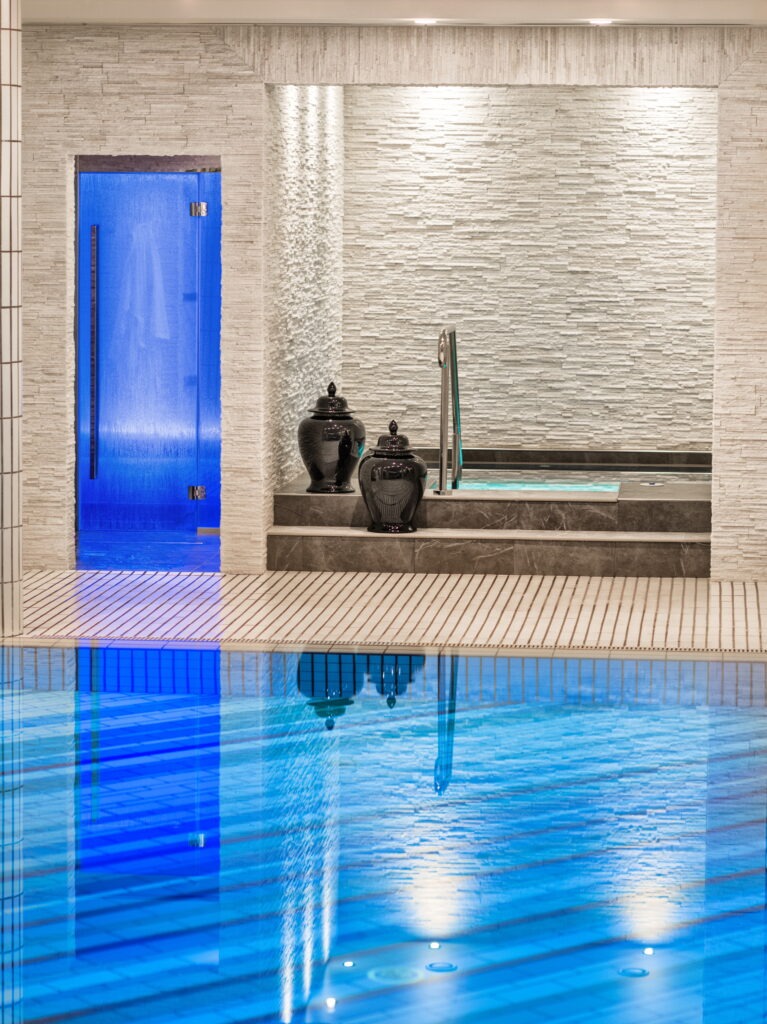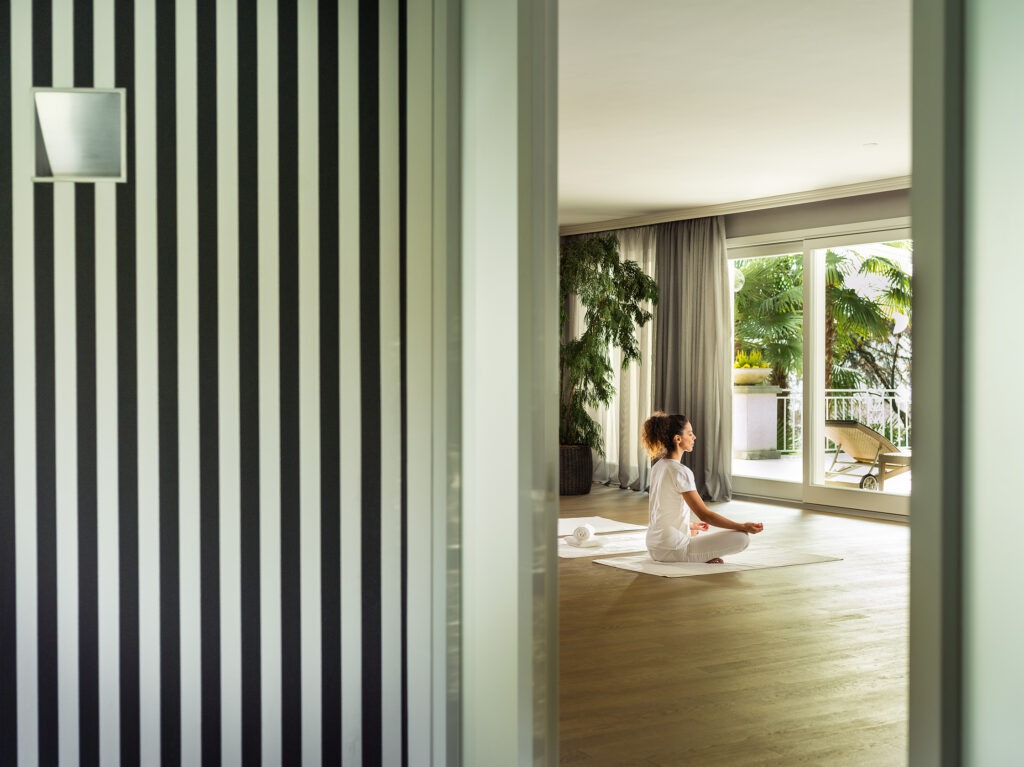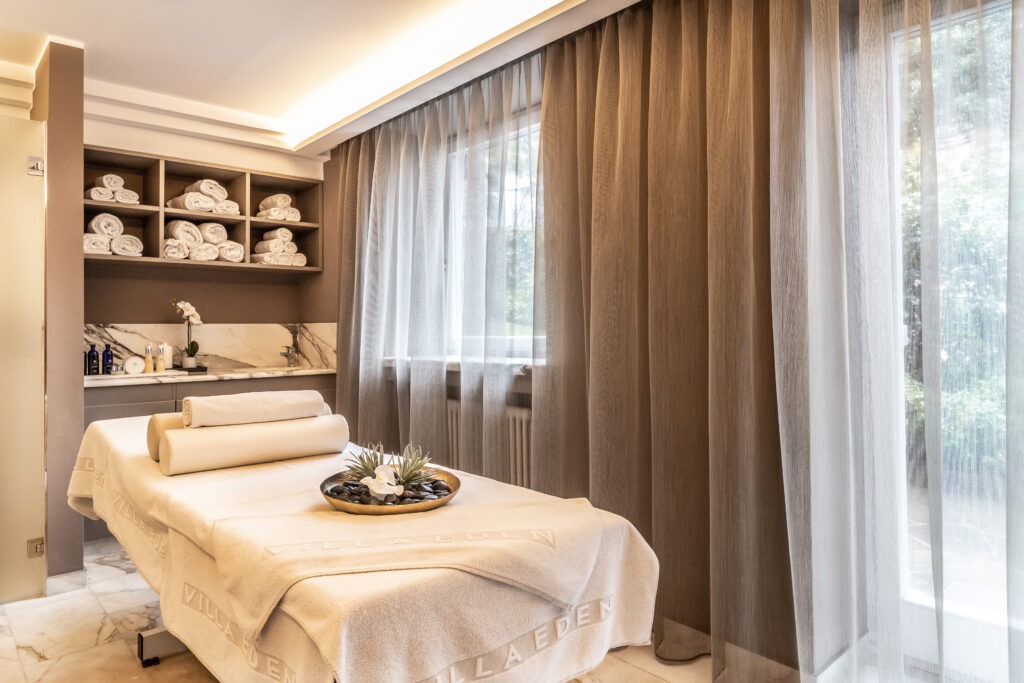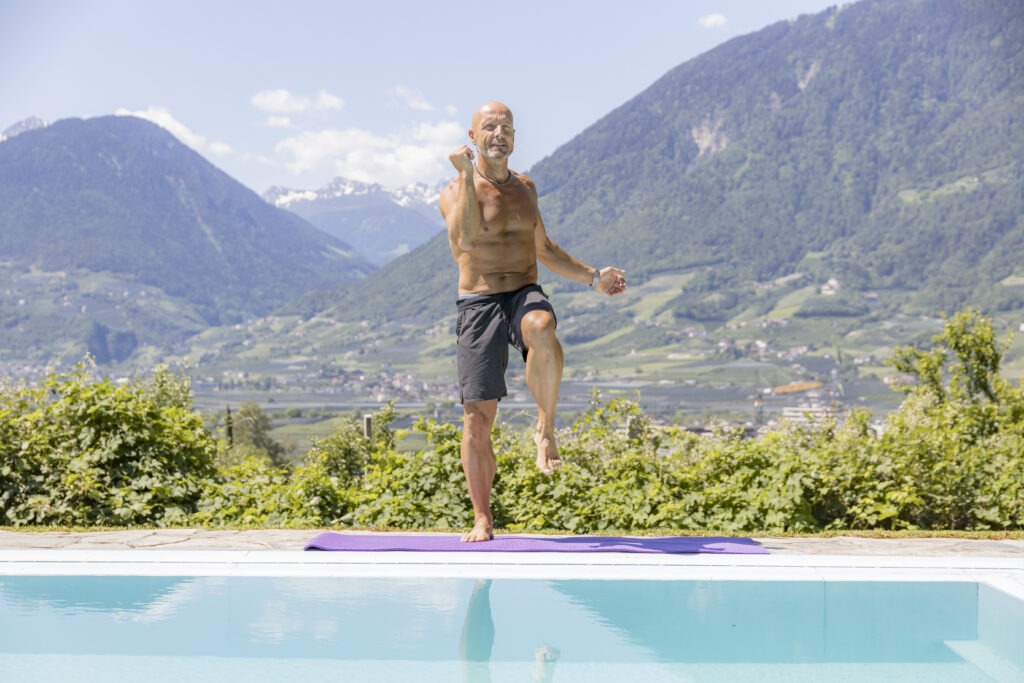 A dimension of Harmony: excellence for adults only

You are on a your room terrace and you are sipping a delicious and healthy drink. A thought arises: "Will I have a relaxing massage or a dip in the pool? Maybe both …" A smile lights up your face as a sigh of wind flutters the leaves of the trees in the surrounding park. In the distance, the melodious song of a bird. Nothing can disturb this idyllic scene in our retreat, a sparkling gem for adults only.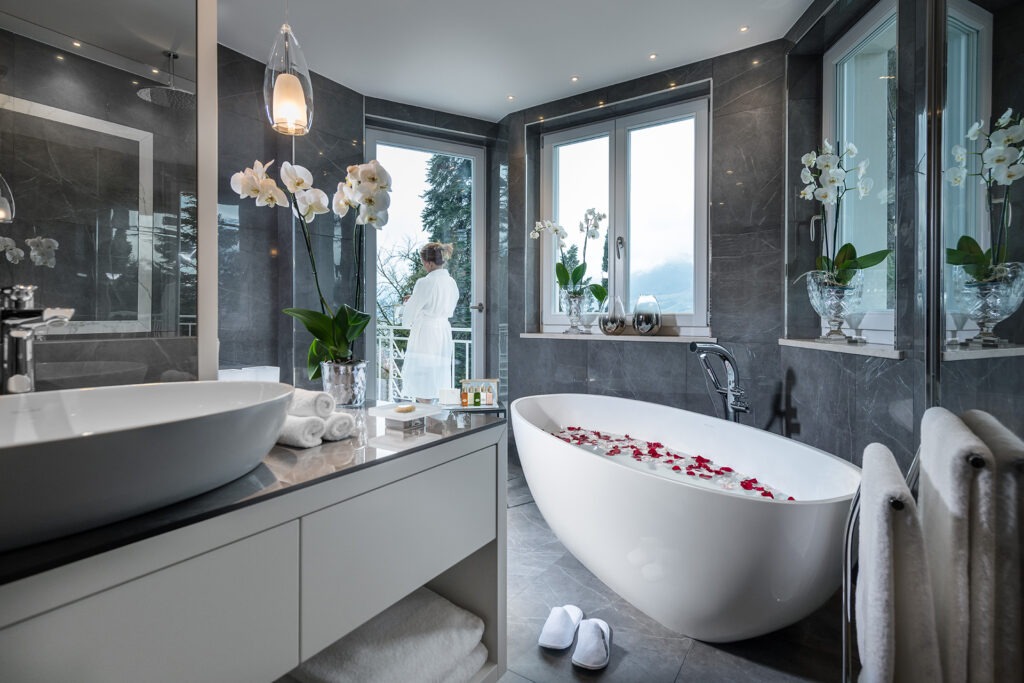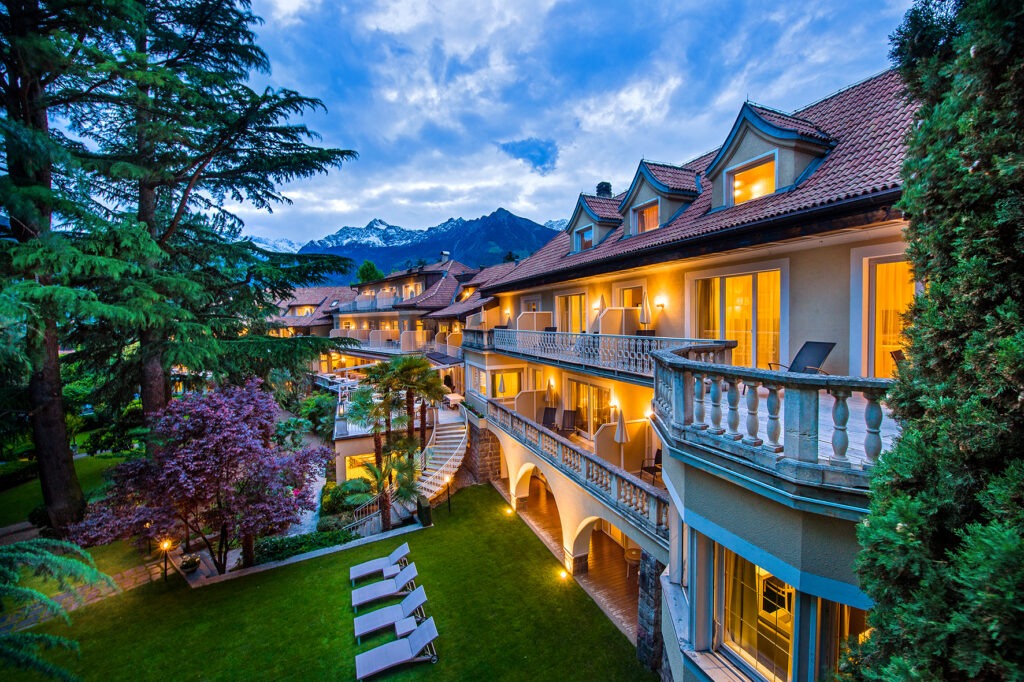 Quality of life above all: Holistic Wellness

Villa Eden combines a philosophy of excellence focused on the individual, their psycho/physical well-being and an improved self-image. The lifestyle we promote embraces many areas: from nutrition to physical exercise, and from beauty remedies to stress reduction. Our focus is on achieving healthy longevity. This is our mission, and we guarantee quality standards that are among the highest in Europe. For us, the highest form of praise are the smiles from our guests at the end of their idyllic stay.
Holistic Wellness includes the following – please contact Atelier Voyage for all details:
> Quality of life
> The Villa Eden Method
> ´Villa Eden´ s Health Med
> Cosmetic Surgery
> Longevity Spa
> Vita Balance
>Health Programmes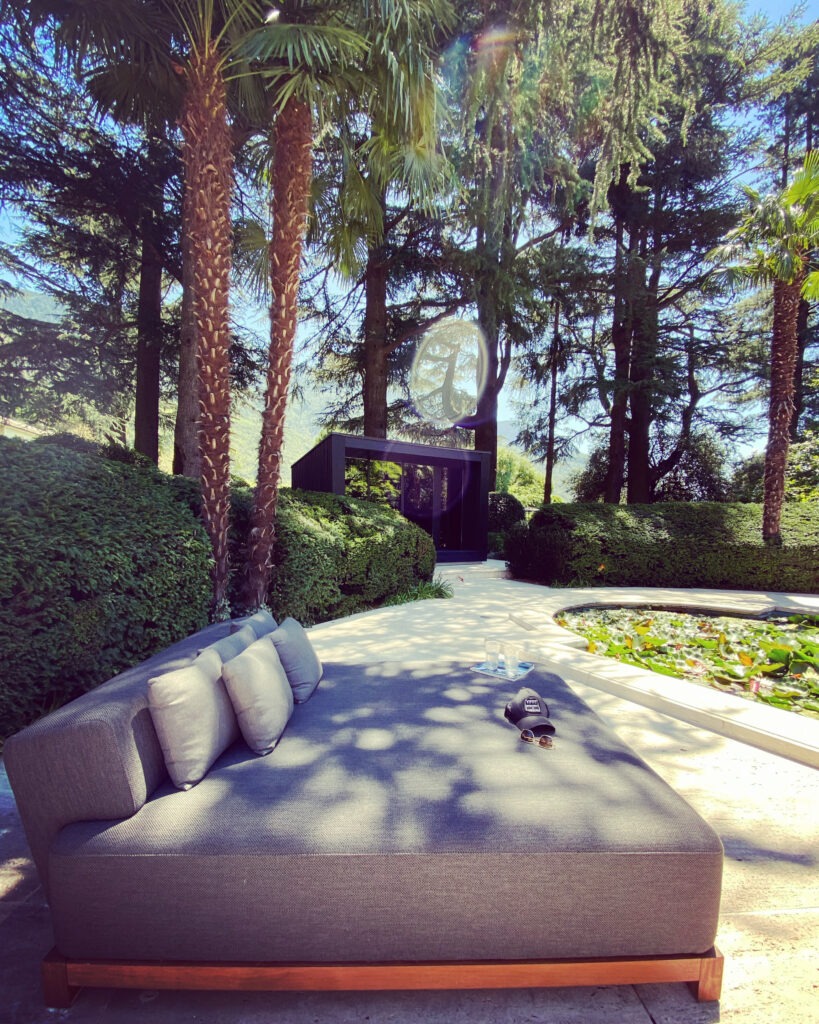 Health Wellness Gourmet: good nutrition for a better life
A healthy diet is the basis of feeling good. Always one-step ahead, Villa Eden has adopted Healthy Gourmet Cuisine, using fresh, high quality products, cooked in a light and healthy way, to preserve all the essential nutrients and to provide excellent digestibility. For an original cooking concept, savour the refined cuisine of Eden's Park – The Mindful Restaurant, where every dish is a taste experience.
Disvover the many facets of Villa Eden by contacting Atelier Voyage for all the details of the many virtues of this property:
> Health & Nutrition
> Retreat Dining Arrangement
> Eden´ s Park Tasting Room
> Villa Eden´ s Organic Garden
> Villa Eden´ s Wine Estate (Castello Rametz)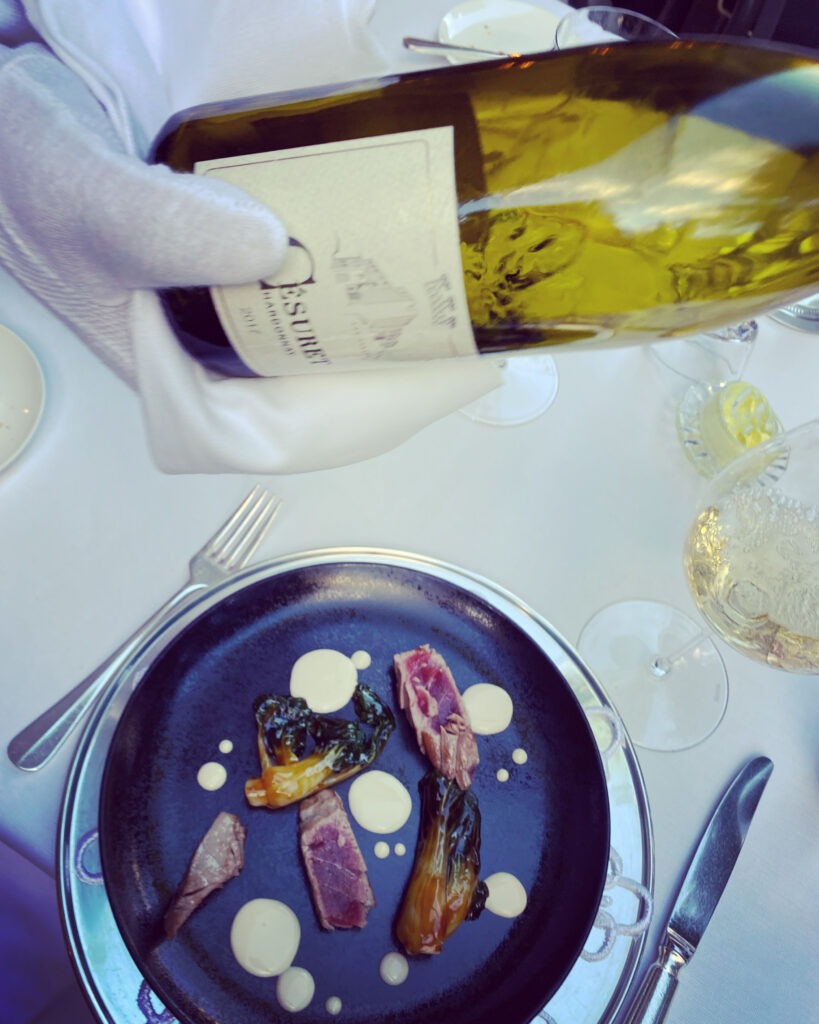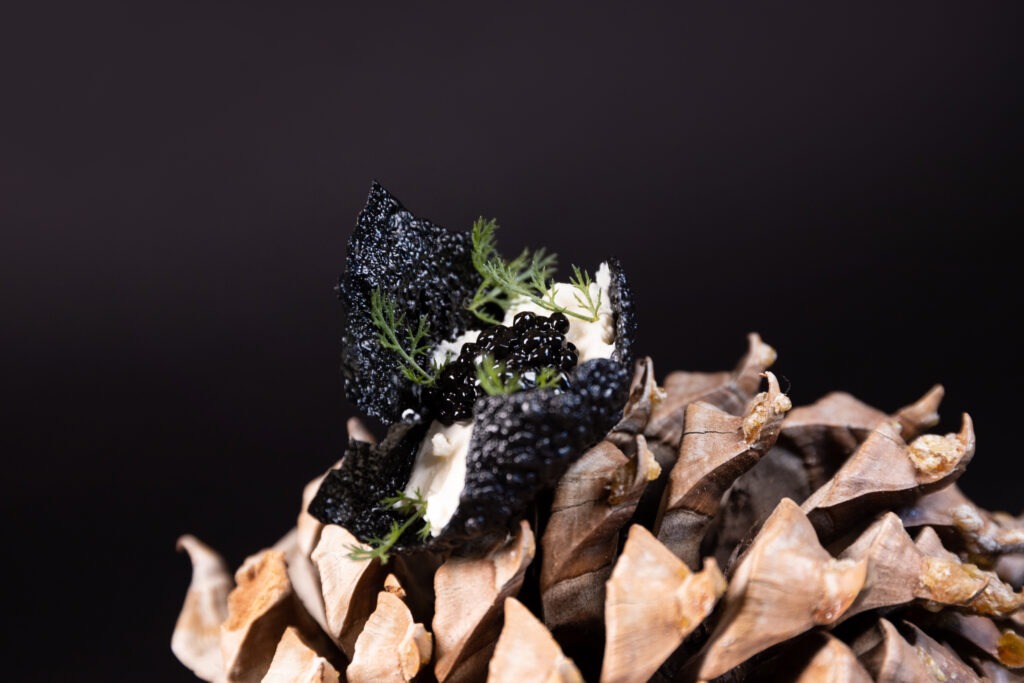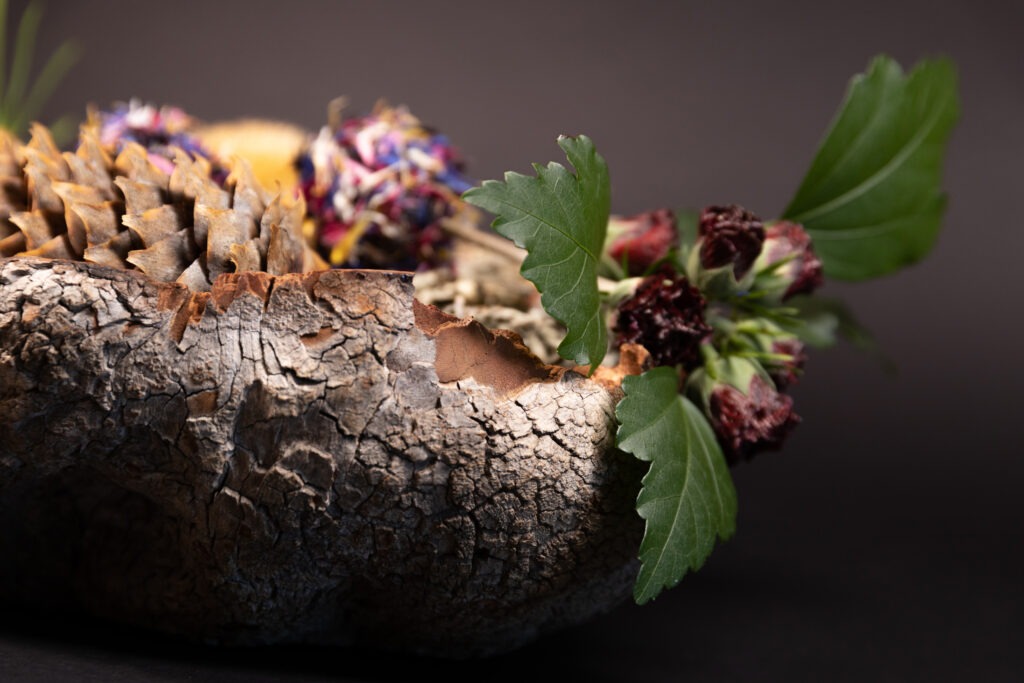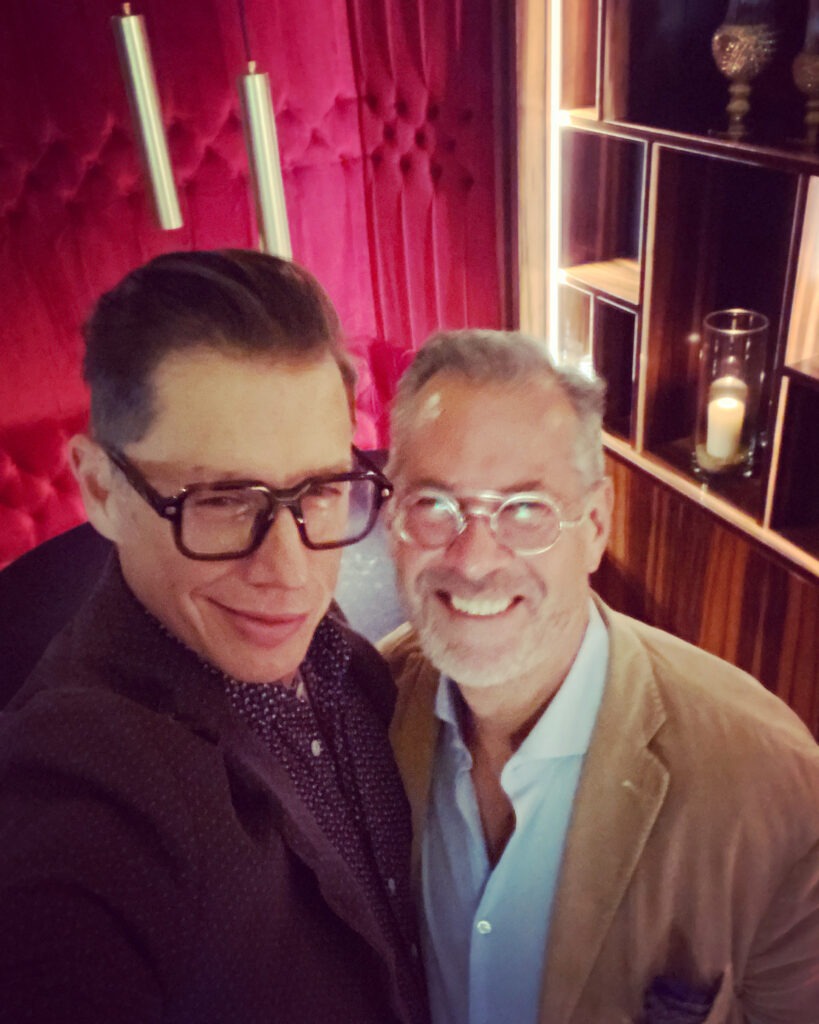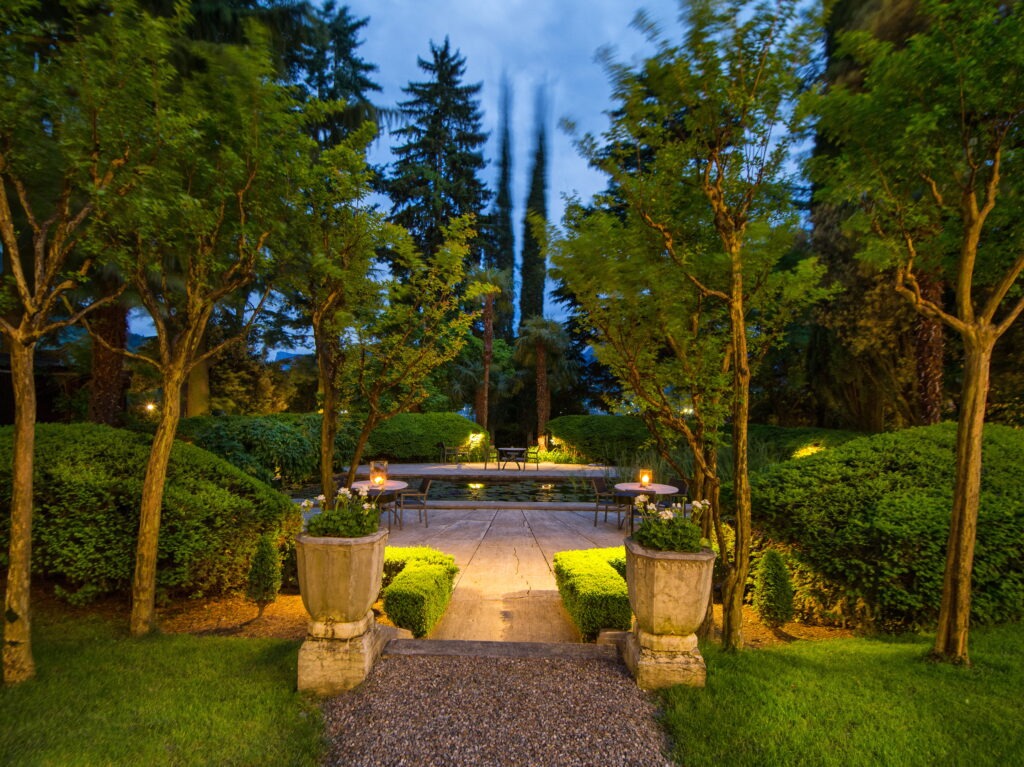 HAPPY KEY TO THE WORLD
passport to happiness

Since 2007, we have set sail for one of the most exciting social adventure: Atelier Voyage. Our goal has always been to create inspiring moments for your perfect journey, encompassing the best accommodations but also all your gastronomic and cultural needs, wherever your heart may take you.

Indeed, our deep love & knowledge of the world's destinations can direct you to the right destinations while meeting your most demanding expectations. This is reaffirmed with the recognition of Preferred Partners
& unique travel professionals around the globe.

With a dedicated team, we expand and continue to express our passion for the essence of travel, for Art History & Humanity as a whole.

We hope to pass this passion on to you through our tailor-made itineraries designed for your eyes only… We invite you to experience Atelier Voyage, your passport to happiness.

Gabriel & Gerhard

Atelier Voyage Founders