Maçakizi
Truly a beloved property

HOME TO BEAUTY LOVERS
Splashed against the sparkling waters
of the sea, Backed up by hills and adorned with
vibrant bougainvilleas Maçakızı is a world of
its own, Home to beauty lovers.
Maçakızı is the Queen of Spades, a symbol of intelligence and beauty that, in fact, inspired a fellow Bodrum lover to name the hotel for Ms. Emiroglu. Infused with her sophisticated, yet subtle style, what started as a small pension in downtown Bodrum turned into one of the most cherished temples of laid-back luxury in the Mediterranean. Her magnetic personality created an atmosphere that drew crowds of intellectuals and artists to this quaint little town. Where else could you run into Ahmet Ertegün, Mick Jagger and Nureyev having a lavish lunch by the sea but Ayla's table…
Then came along her son, Sahir Erozan, who had been writing his own success story in a different part of the world, in Washington D.C. He was the maverick that created several hip restaurants and clubs in the U.S. capital. He vaguely remembered the smell of jasmine in the garden of his mother's little pension in Bodrum. But it was during a trip in the early 1990's that he fell in love with the peninsula again and decided to work with his mother first in her second beach club project in Gölköy, and then the property that we know and love today as Maçakızı Hotel in Türkbükü.
An eye for details in each accommodation
Gerhard and Gabriel were just there… and they were fully seduced.
Indeed, be amazed by the "home away from home" comfort found in each room and suites… or Villa at Maçakizi, all well hidden in the bougainville and the surrounding nature… a beauty that is only perceived once on property.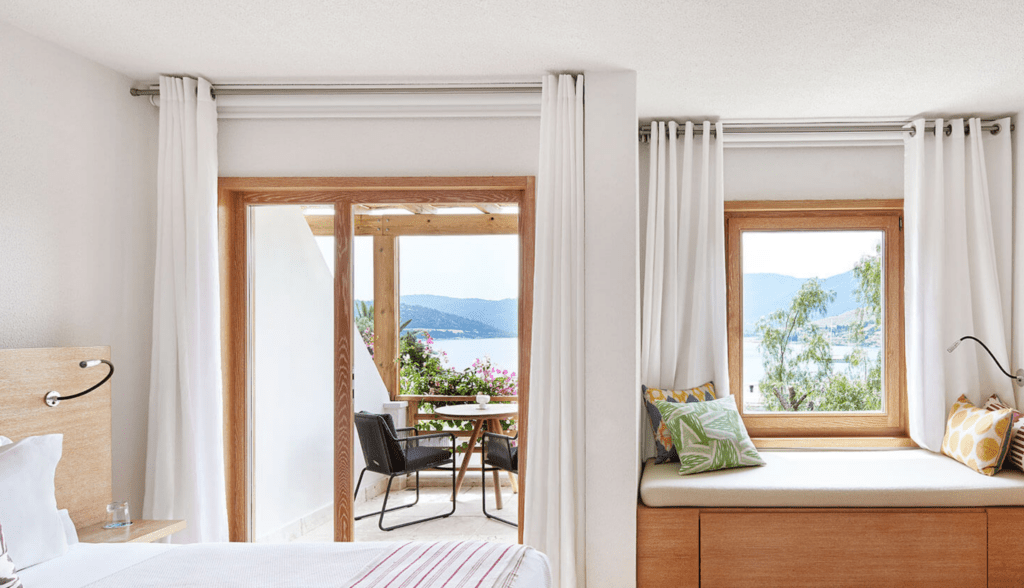 Gastronomy
The silvery leaves of century old olive trees
rustle in the cool night air. A glass of crisp
wine provides the perfect partnership to the
delicious and unique blends of flavors that
emerge from the open kitchen, every dish
is a work of art, lovingly created by
Aret Sahakyan's genius hands.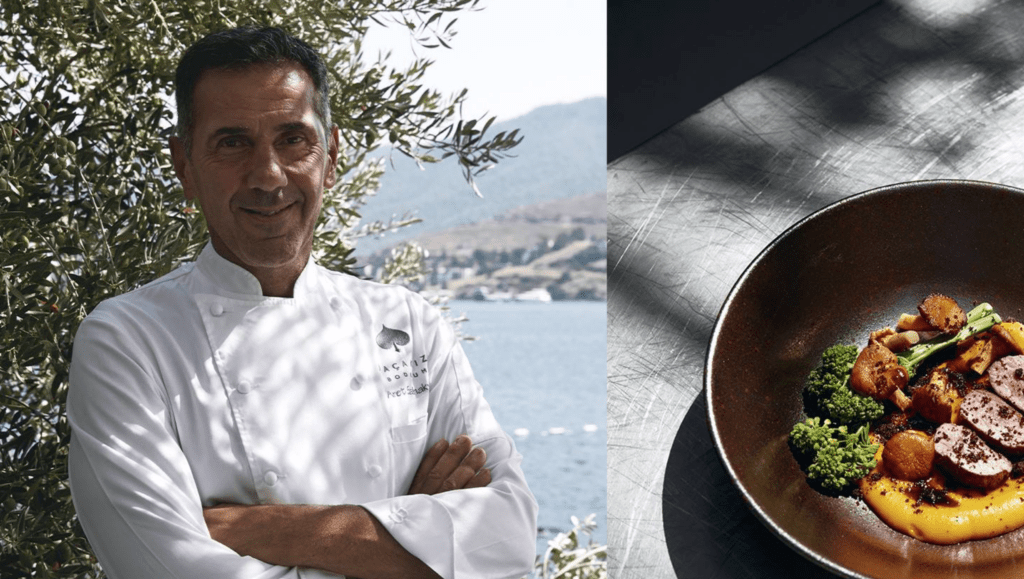 Wellbeing
Start your day with a yoga class
by the crystal clear waters of the Aegean,
hit the gym for a personal training session or
relax your soul with a luxurious
body treatment at the spa.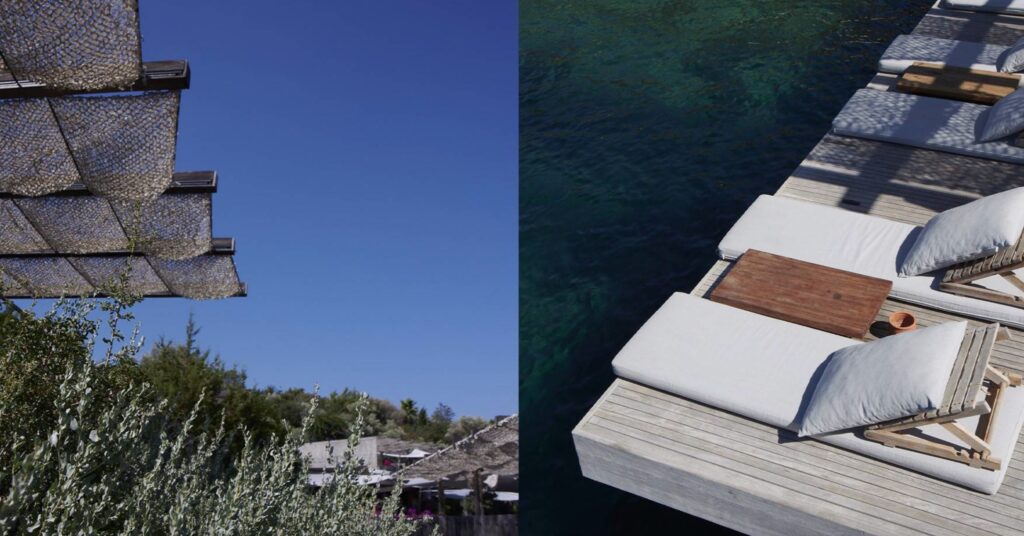 Cruise

The sea is the embodiment of a supernatural
and wonderful existence. It is nothing but love
and emotion: It is the living infinite…
The globe began with the sea. So to speak:
And who knows if it will not end with it? In it
is supreme tranquility.
The Villa

The Maçakızı family is now growing with the addition of Villa Maçakizi which expands the legendary Maçakızı hospitality tradition into new experiences. With its 10 elegantly designed rooms and impeccable cuisine executed by Carlo Bernardini, Villa Maçakizi is your ultimate private summer villa for bespoke occasions and uforgettable vacations in Bodrum.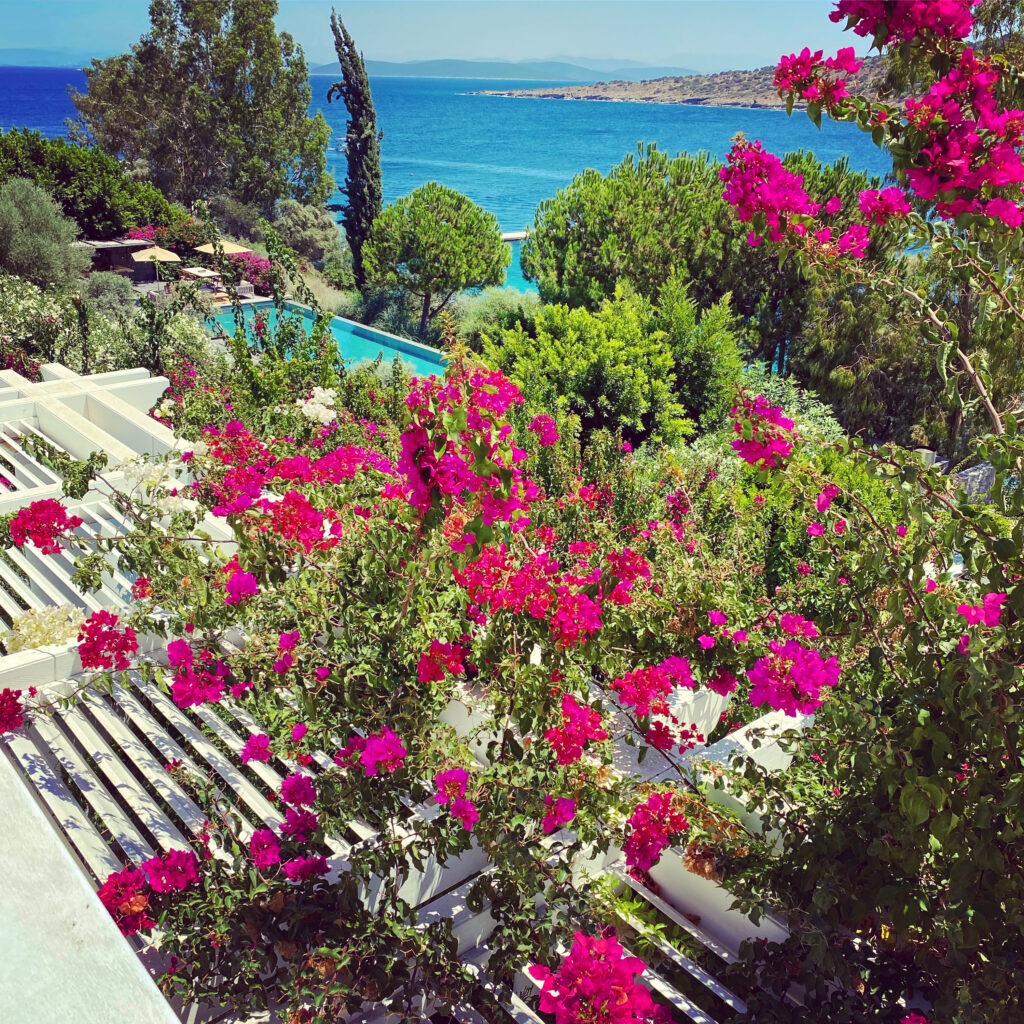 HAPPY KEY TO THE WORLD
passport to happiness

Since 2007, we have set sail for one of the most exciting social adventure: Atelier Voyage. Our goal has always been to create inspiring moments for your perfect journey, encompassing the best accommodations but also all your gastronomic and cultural needs, wherever your heart may take you.

Indeed, our deep love & knowledge of the world's destinations can direct you to the right destinations while meeting your most demanding expectations. This is reaffirmed with the recognition of Preferred Partners
& unique travel professionals around the globe.

With a dedicated team, we expand and continue to express our passion for the essence of travel, for Art History & Humanity as a whole.

We hope to pass this passion on to you through our tailor-made itineraries designed for your eyes only… We invite you to experience Atelier Voyage, your passport to happiness.

Gabriel & Gerhard

Atelier Voyage Founders