Kalesma Mykonos
authentic & luxurious

WITH ITS MODERN EXPRESSION OF MYKONIAN TRADITIONS, KALESMA WELCOMES GUESTS TO BECOME A PART OF THE ISLAND'S COMMUNITY.
"Philoxenia" is a Greek word translating to "friend to the stranger," and Kalesma team embodies that phrase. The true "philoxenia" experience is fundamentally linked to feelings of familiarity, comfort, relaxation and happiness. All are cornerstones of a stay at Kalesma. This new concept has deep roots to the island, and the entire team looks forward to sharing their home with you. Your Mykonian experience will engage all five senses, as you'll enjoy breathtaking views, comforting sounds, earthly textures, tantalized tastes and enticing aromas.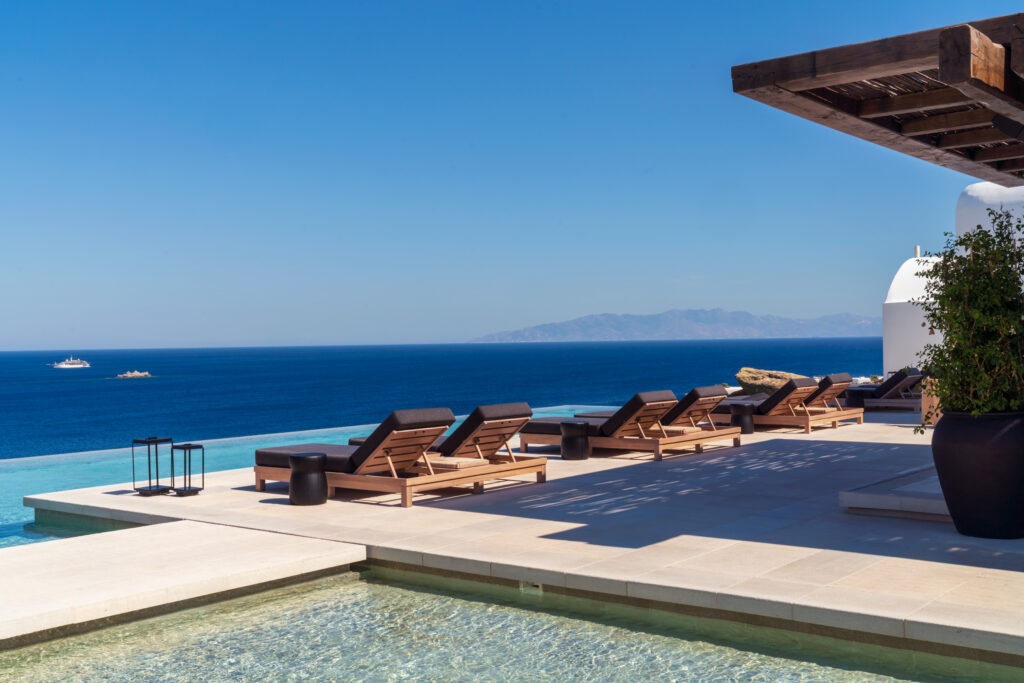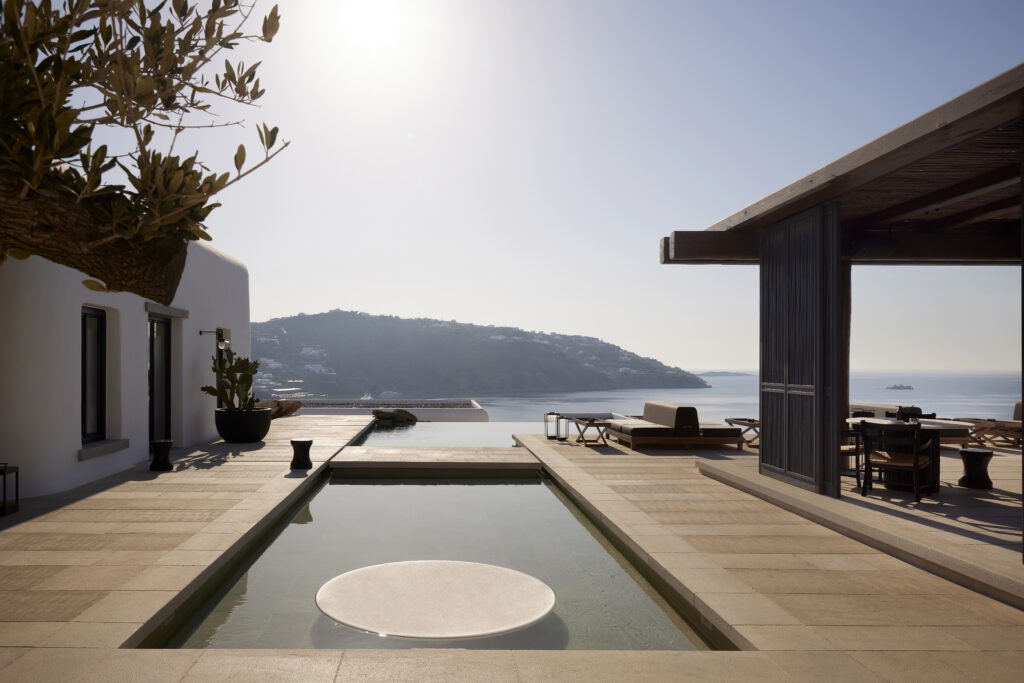 Luxury Accommodations in Mykonos

Kalesma's overall aesthetic effortlessly blurs the line between indoors and out, as the open-air concept allows guests to constantly interact with the surrounding scenery and to take in the breathtaking views of the Aegean Sea. Both the architecture and design of Kalesma were inspired by the laid-back glamour of Mykonos, with its whitewashed walls, neutral, earthy color palette and Cycladic aesthetic.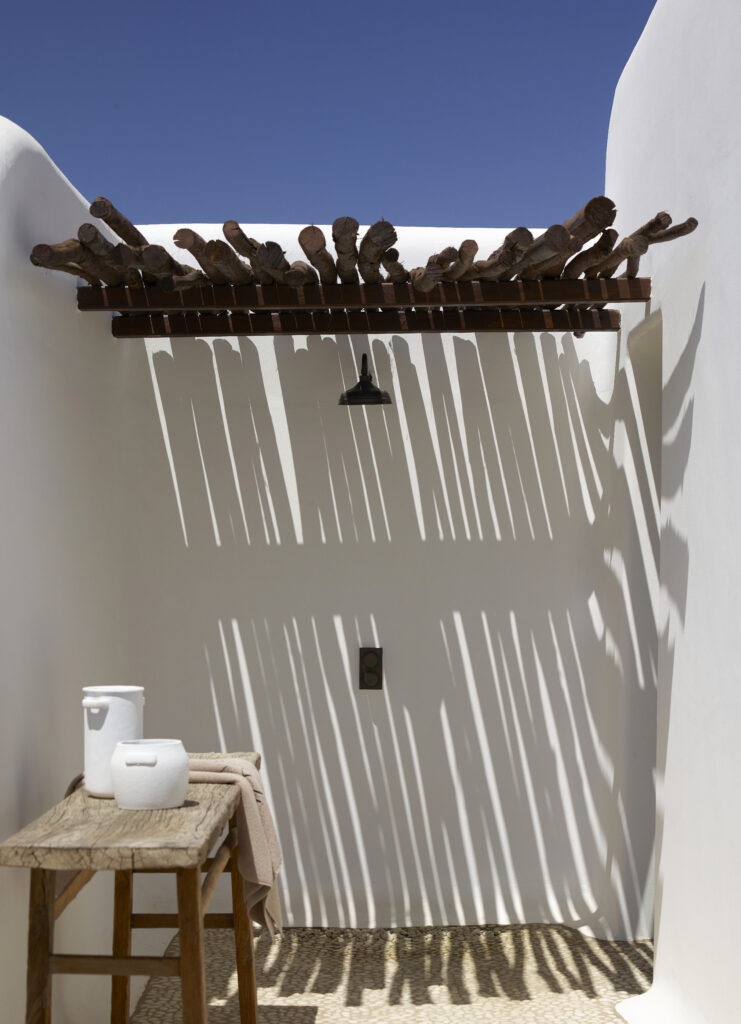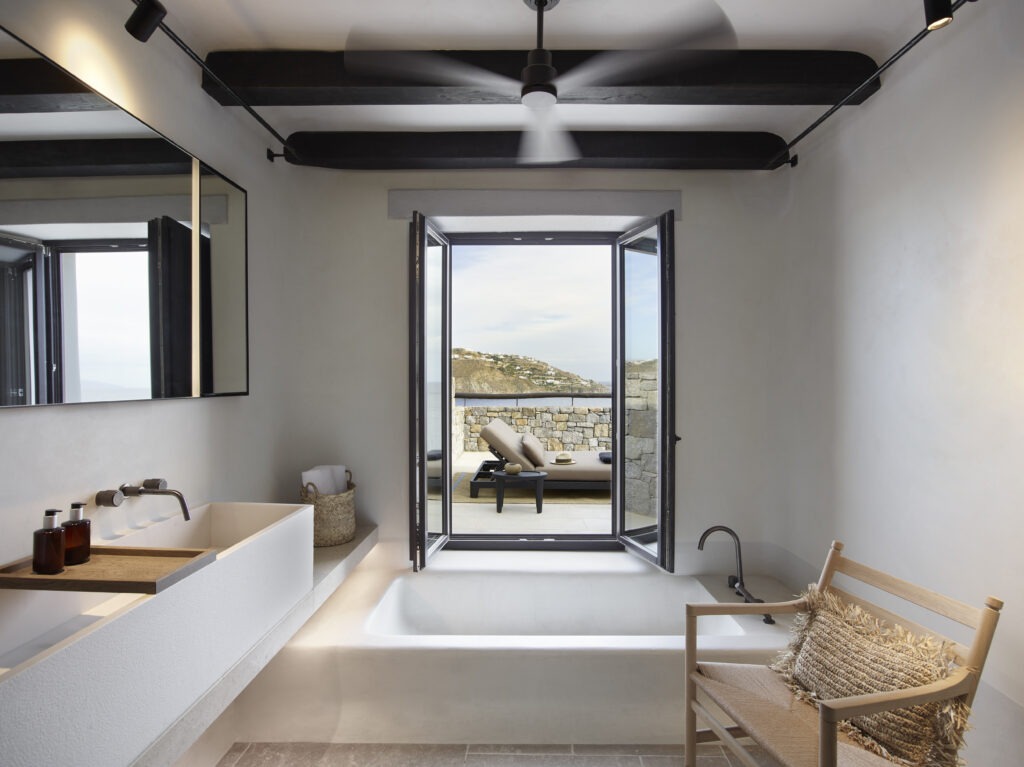 Gastronomy
Kalesma boasts a number of dining options, where the executive chef Costas Tsingas masterfully combine the pure, authentic flavours of Greek cuisine with the vibrant, cosmopolitan air of Mykonos.
At Pere Ubu Mykonos, guests are invited to soak in the relaxed Mykonian atmosphere and enjoy the contemporary vibe with our in-house DJ. The pool bar and the truly special Aloni Sunset Lounge boast awe-inspiring sea views. The private culinary experiences round out the dining options, as the chefs are available to cater any meal in your room or terrace.
Bespoke Mykonos Concierge Service

Kalesma arranges daily activities for guests to experience the true nature of the island. Options include an organized cruise to a hidden cove, a guided tour of the sacred island of Delos, scuba diving lessons and private boat rentals. Kalesma specializes in true insider experiences. We can arrange for tours through the alleys of Chora, night walks around the windmills or through Little Venice, and shopping sprees and food excursions to discover local treats and Mykonian delicacies.
Off property, the Kalesma concierge can make recommendations and bookings for guests at any restaurant or nightclub, as well as for sun loungers at the island's 25 beaches. Kalesma is your host and wishes to share everything it loves about Mykonos with you.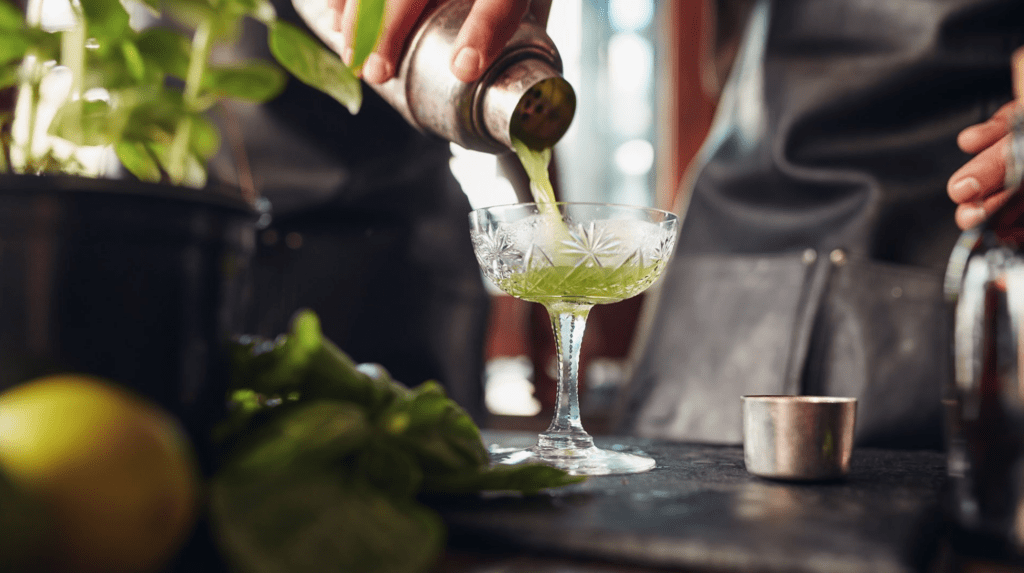 Harmony and Balance

Experience face and full body treatments in the comfort of your own suite or villa. A dedicated spa will be completed by 2023.
In-room Spa Treatments are available to in-house guests upon extra charge and by reservation
In-room Spa Treatments can be booked before your arrival at the hotel. Please send your request at: frontdesk@ateliervoyage.com
Also possible to book your In-room Spa Treatments while at the hotel, please just let us know.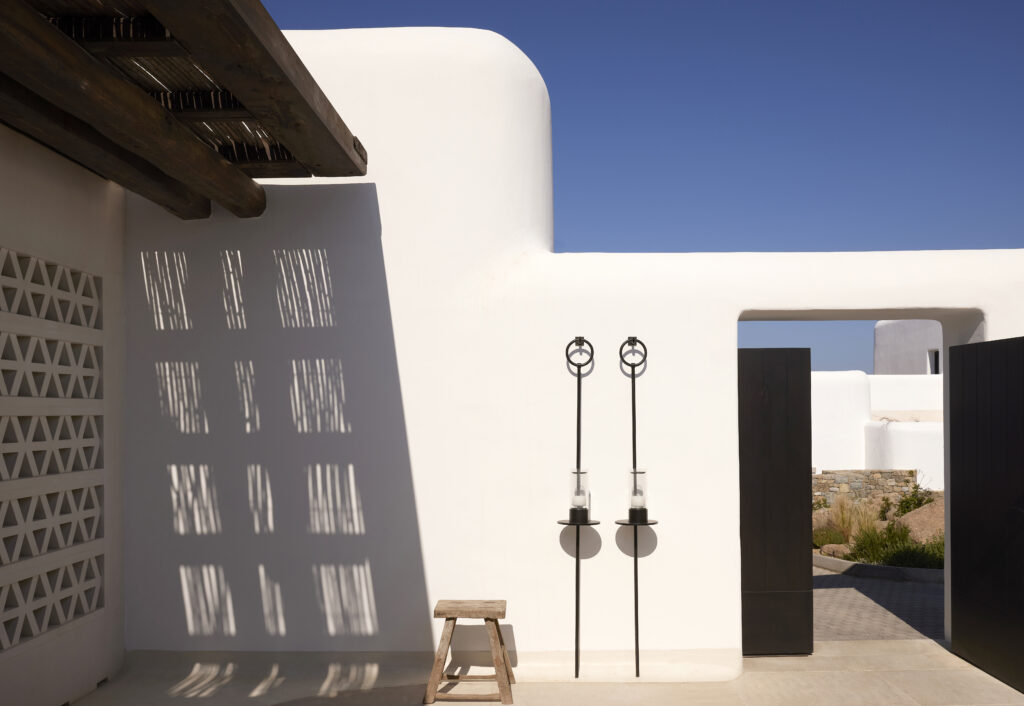 HAPPY KEY TO THE WORLD
passport to happiness

Since 2007, we have set sail for one of the most exciting social adventure: Atelier Voyage. Our goal has always been to create inspiring moments for your perfect journey, encompassing the best accommodations but also all your gastronomic and cultural needs, wherever your heart may take you.

Indeed, our deep love & knowledge of the world's destinations can direct you to the right destinations while meeting your most demanding expectations. This is reaffirmed with the recognition of Preferred Partners
& unique travel professionals around the globe.

With a dedicated team, we expand and continue to express our passion for the essence of travel, for Art History & Humanity as a whole.

We hope to pass this passion on to you through our tailor-made itineraries designed for your eyes only… We invite you to experience Atelier Voyage, your passport to happiness.

Gabriel & Gerhard

Atelier Voyage Founders