CALA DI VOLPE
Iconic Lifestyle

Ultimate Leisure
Stretching out over the bay like a timeless village and seemingly sculpted by the wind, the Hotel Cala di Volpe embodies a glamourous elegance immersed between the colours and scents of nature and sea. Costa Smeralda at its best.

A masterpiece of elegance started in the 60's by Jacques Couelle, and now marvelously reinterpreted with new rooms and suites, new spaces and restaurants, for an uplifted experience.

As the day unfolds, Hotel Cala di Volpe's restaurants are an inspired backdrop where the discerning and sophisticated converge: the brand new Beefbar seduce. Additionally, don't miss Cala di Volpe Exclusive Collection by Dolce&Gabbana: the exclusive Collection design by the iconic fashion brand that pays homage to the natural beauty of Cala di Volpe Bay.
____________
Atelier Voyage was there at many occasions
and states:
"There are some legendary properties in the world, and this is one of them. Of course, Aga-Khan, a visionary in his own right, led to a leisurely revolution in Costa Smeralda… and everyone followed the beauty of it all."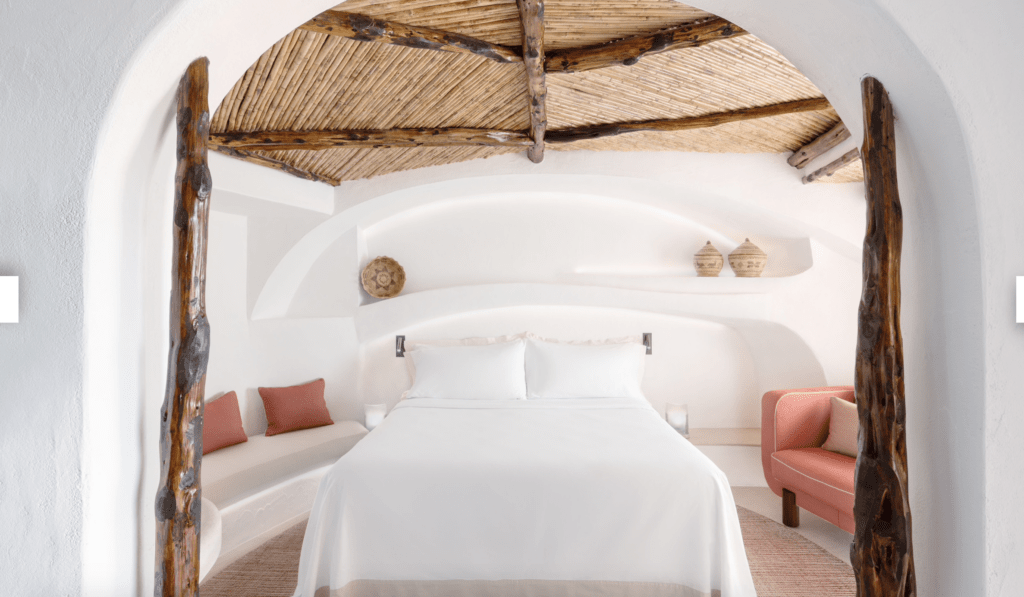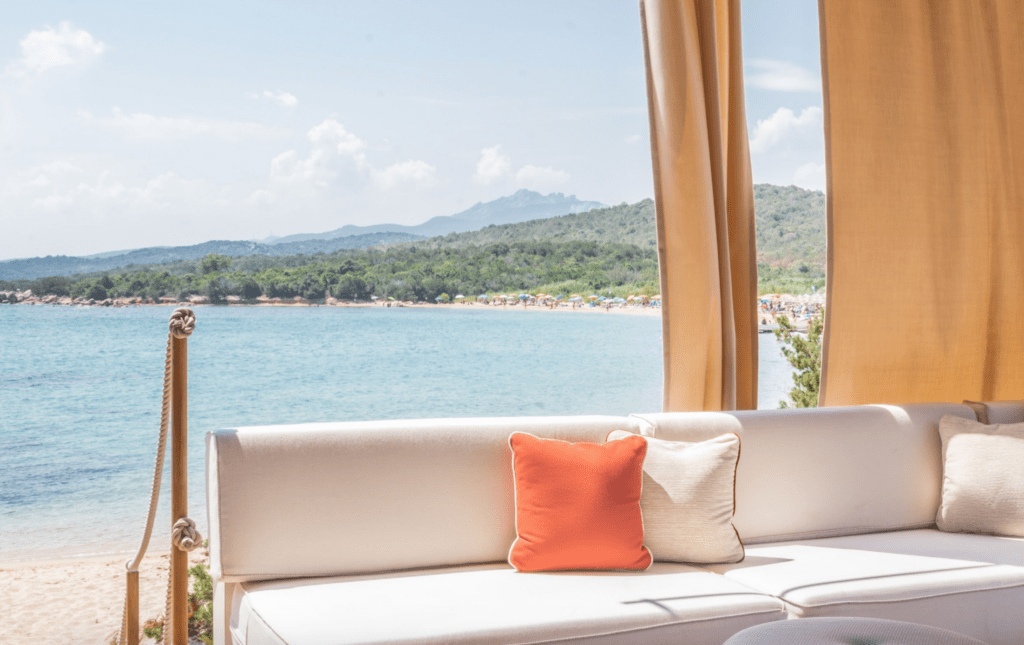 Culinary & Lifestyle journeys
As the day unfolds, Hotel Cala di Volpe's restaurants and bars are an inspired backdrop where the discerning and sophisticated converge. The hotel's enduring energy prevails through its variety of epicurean experiences, inspired by a vibrant gastronomic creativity.

Sample the freshest local fish and meat at the iconic pool-side Barbecue Restaurant, which encourages long, lingering lunches. When evening falls, fashion heats up and guests step out in their finery to enjoy cocktails on the terrace of the recently renovated Atrium Bar, facing the shimmering bay, or dine on refined cuisine at Cala di Volpe Restaurant.

For an exotic indulgence, Chef Nobuyuki Matsuhisa, with 'Matsuhisa at Cala di Volpe' restaurant, completes the selection, featuring Japanese cuisine Nobu style in a completely renewed location, the iconic Bar Pontile, overlooking the charming pier and the yachts berthed in the most glamorous bay of the Mediterranean.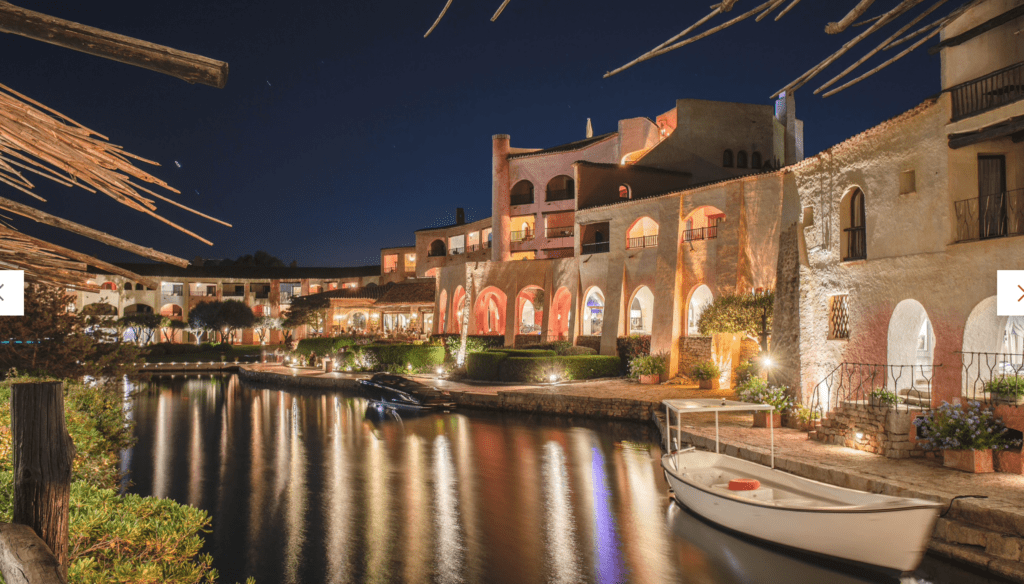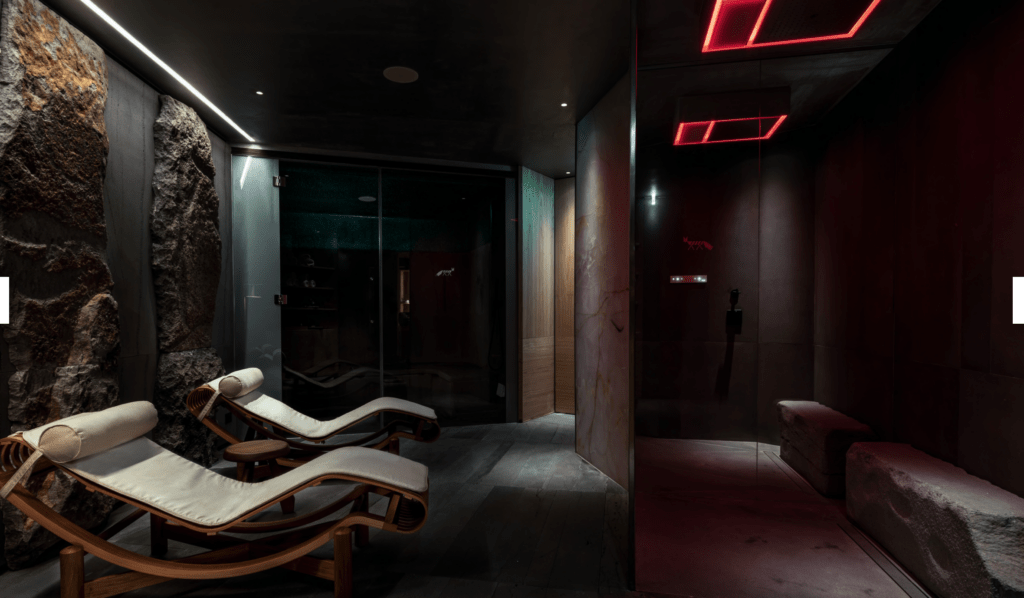 Wellness and other enriching Experiences
SHISEIDO SPA
Enter the world of the brand new SHISEIDO SPA at Hotel Cala di Volpe, and discover Japanese savoir-faire, founded on 140 years of precious experience and OMOTENASHI, a word you have to translate with 'your heart'.
Fitness and Olympic size Swimming pool
Overlooking the seawater pool and the bay(largest in the Mediterranean) , an outdoor fitness area is at guests' disposal. Plus, newly renovated indoor gym located in the Original wing with a large terrace for Yoga and Pilates is there for those that so desire.
Trainers always at your disposal.
18-Hole Course

Located in a fantastic setting, Pevero Golf Club offers unique sensations. Thanks to the beauty of the natural environment, the breathtaking view and the technical characteristics of the course, you can experience something incomparable in one of the in the world best courses.
Tennis & Padel Courts

Tennis & Padel courts with flood lights, five-a-side football court.
Fitness for all tastes

Outdoor and indoor gyms, meditation or try dynamic new exercises, such as Pilates, posture stretching, functional training, kick-boxing or Muay Thai, in the most glamorous environments Cala di Volpe has to offer you during your dream getaway to Costa Smeralda.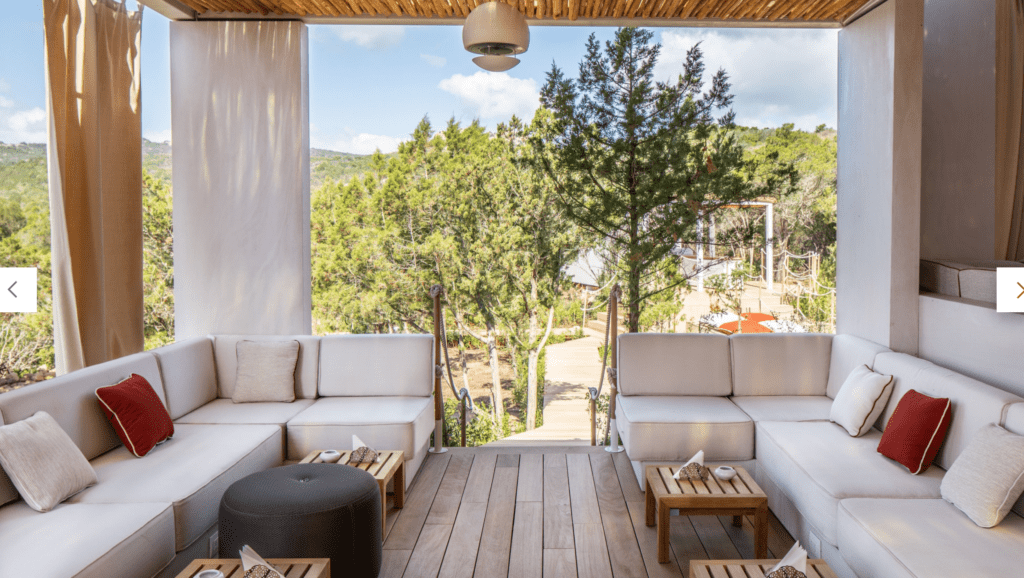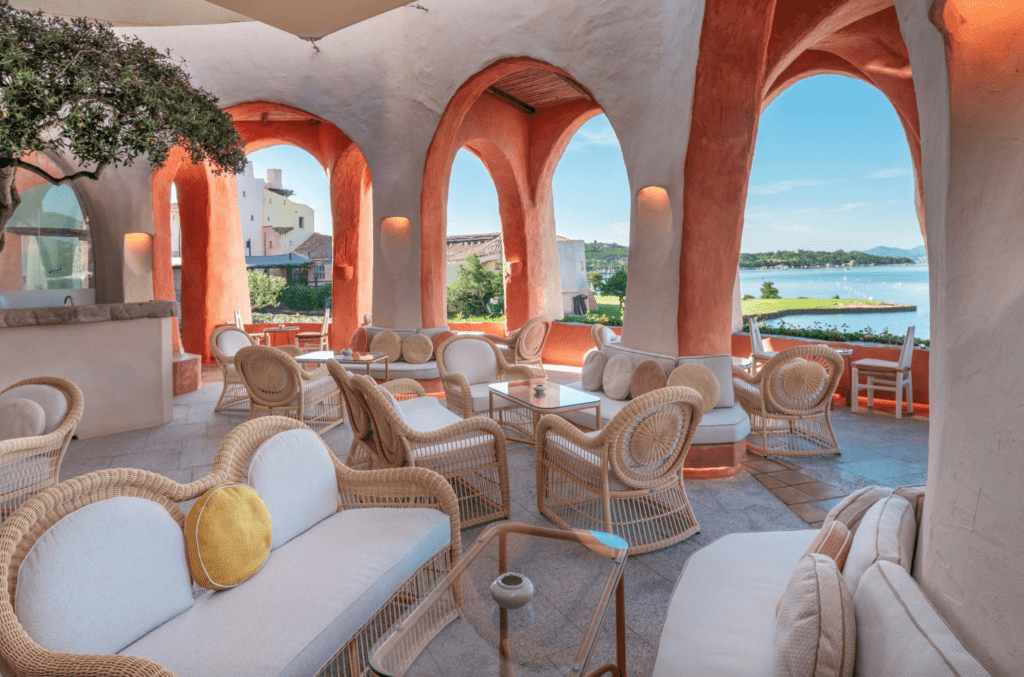 HAPPY KEY TO THE WORLD
passport to happiness

Since 2007, we have set sail for one of the most exciting social adventure: Atelier Voyage. Our goal has always been to create inspiring moments for your perfect journey, encompassing the best accommodations but also all your gastronomic and cultural needs, wherever your heart may take you.

Indeed, our deep love & knowledge of the world's destinations can direct you to the right destinations while meeting your most demanding expectations. This is reaffirmed with the recognition of Preferred Partners
& unique travel professionals around the globe.

With a dedicated team, we expand and continue to express our passion for the essence of travel, for Art History & Humanity as a whole.

We hope to pass this passion on to you through our tailor-made itineraries designed for your eyes only… We invite you to experience Atelier Voyage, your passport to happiness.

Gabriel & Gerhard

Atelier Voyage Founders