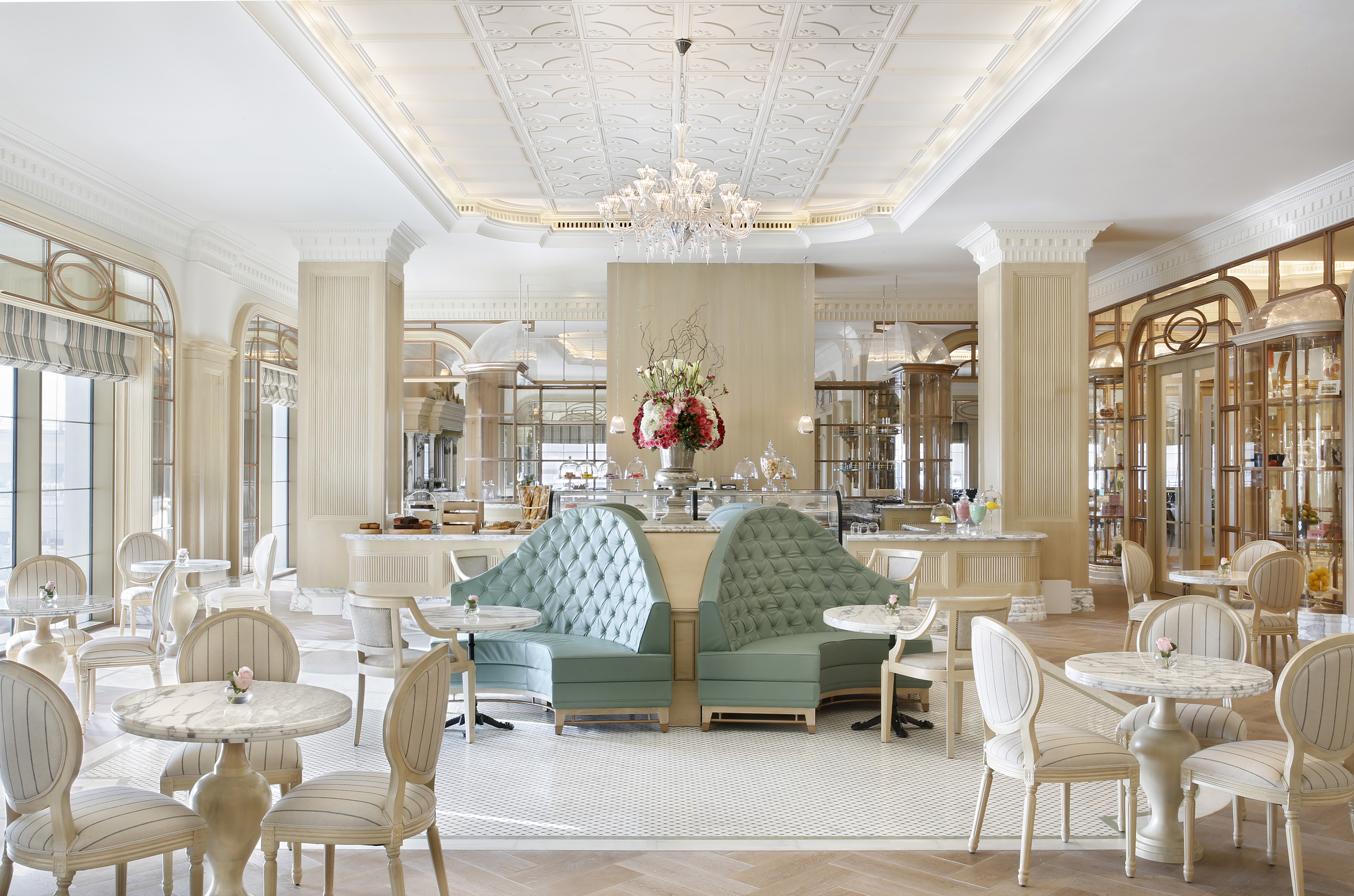 Habtoor Palace Dubai, LXR Hotels & Resorts
A Palatial Jewel by the Water

Located on the banks of Dubai Water Canal, Habtoor Palace Dubai is the first hotel by LXR Hotels & Resorts, a Hilton luxury collection.
Guests will immerse themselves into a unique luxury lifestyle experience in the heart of Dubai with personalized butler service, palatial surroundings and access to exclusive facilities and benefits.

The Hotel features Bentley limousine service, two spas with a combined 32 treatment rooms, access to 23 restaurant, bars & clubs across Al Habtoor City Hotel Collection, beach access to Waldorf Astoria Dubai Palm Jumeirah and complimentary transfer to private beach and Dubai Mall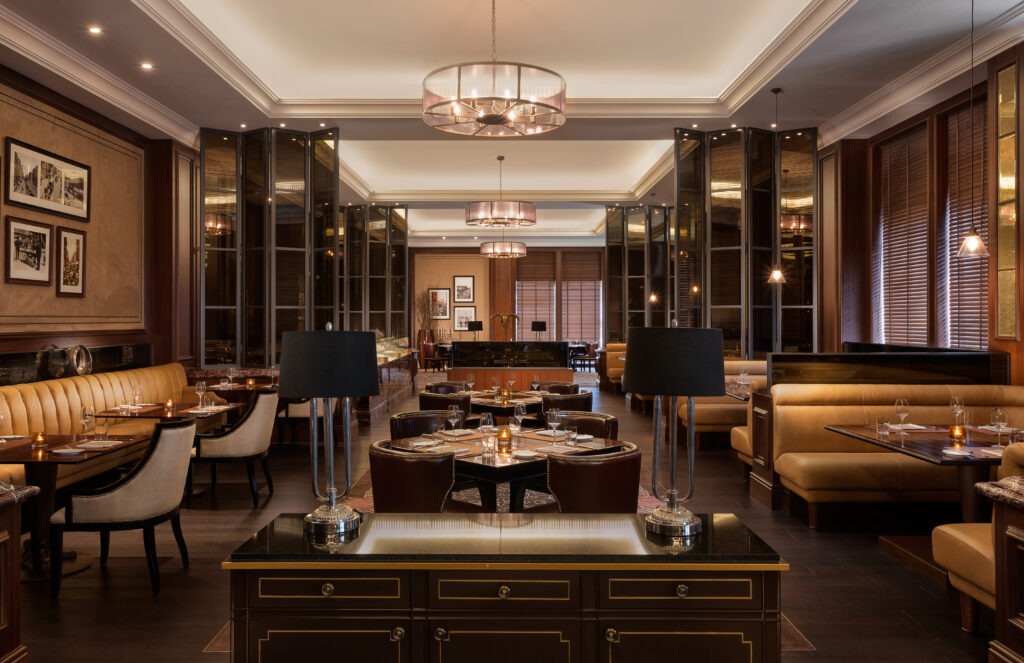 CULINARY DELIGHTS

World Cut Steakhouse | This restaurant offers a sophisticated collection of steakhouse classics.

BQ French Kitchen & Bar | Modern interpretations of French cuisine with traditional fare.

Le Patio | Relax in a chic open-air setting located within the central courtyard of Habtoor Palace Dubai.

The Polo Bar | Plush leather and wooden interiors hark back to the classic bars of New York.

Sidra | An intimate cafe serving teas, pastries, and snacks all day.

Champagne Lounge | The Champagne Lounge is the pinnacle of sophistication. Overlook the city and sip the world's most luxurious drink.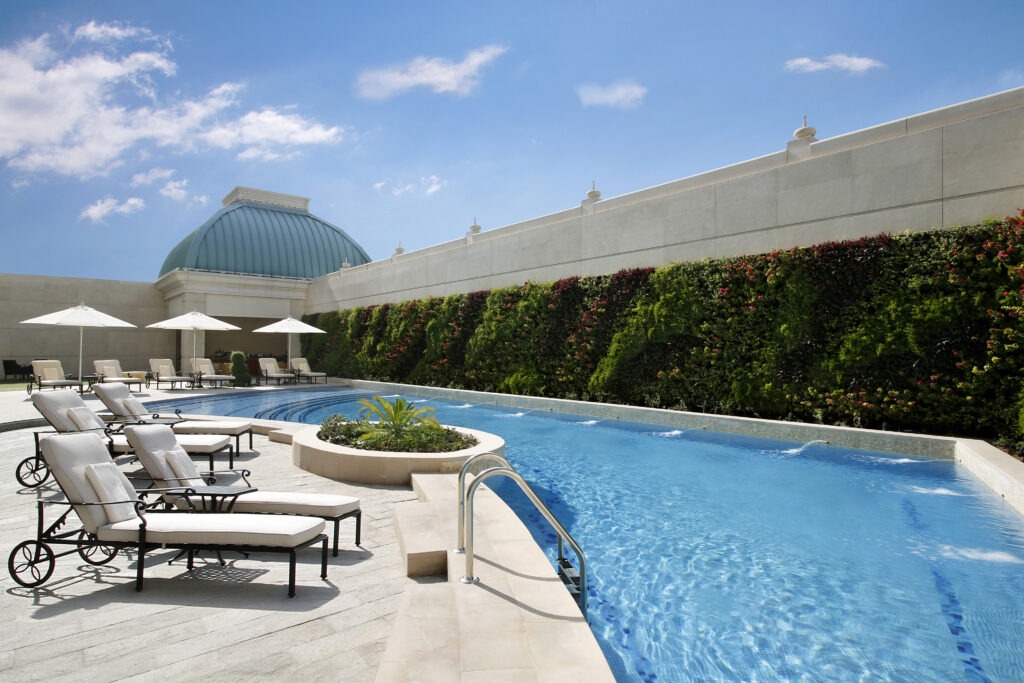 The Roof Gardens | Exclusive to guests, this open-air venue is located by the pools.

DREAM-LIKE ACCOMMODATIONS
From sleek modern guest rooms to expansive residential-style suites, Habtoor Palace Dubai effortlessly blends sophistication with premium comfort and convenience. Habtoor Palace, LXR Hotels & Resorts, with 234 guestrooms including 52 suites, high-speed wireless internet access included, you will have the embarassment of accommodation choices for your perfect getaway to Dubai!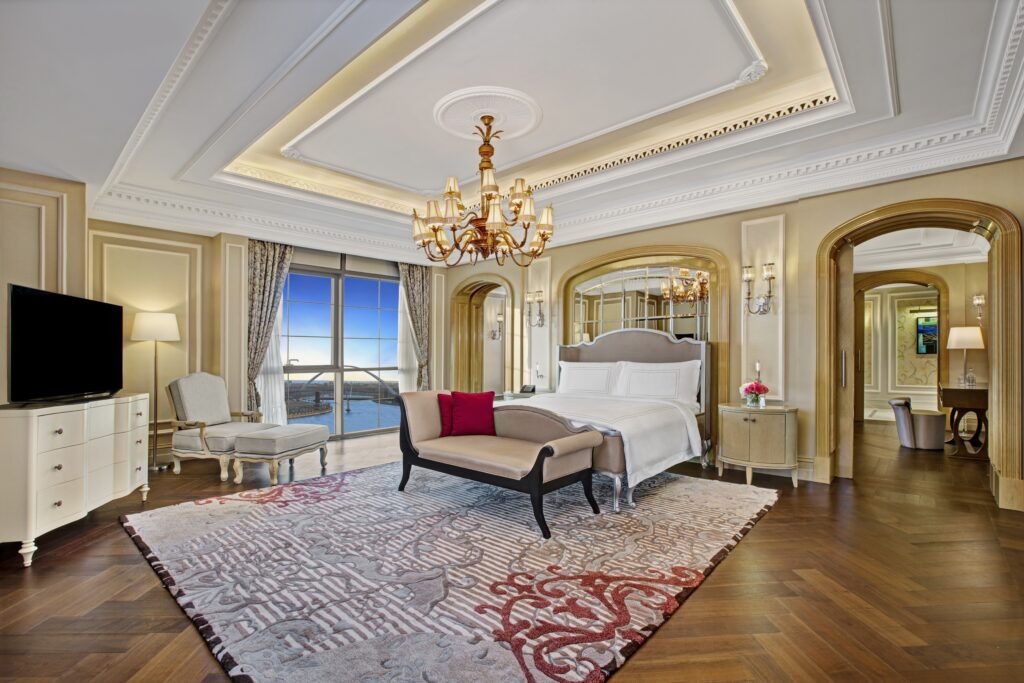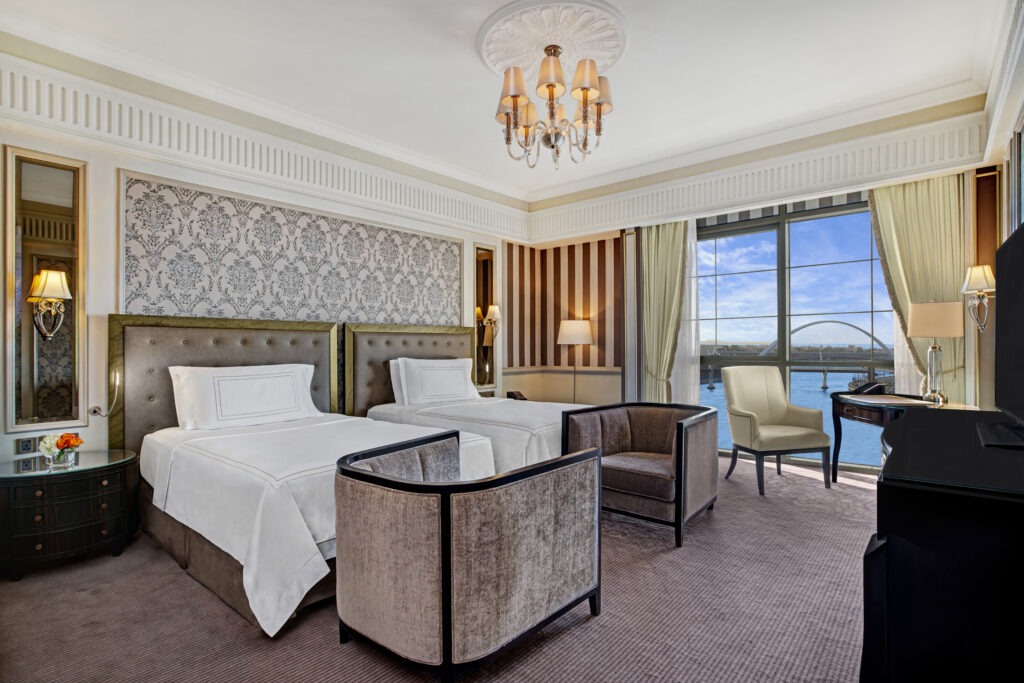 POINTS OF INTEREST NEARBY
· Located on the banks of Dubai Water Canal, Business Bay
· Next to Dragone Theater showcasing the world famous La Perle water show
· 15 minutes away from Dubai Mall and the main tourist attractions of Dubai

HIGHLIGHTS ON PROPERTY
24 hours check-in and check-out service
Beach access to Waldorf Astoria Dubai Palm Jumeirah
Complimentary private transfer to private pool, beach and Dubai Mall
Butler service available in each guest room and suite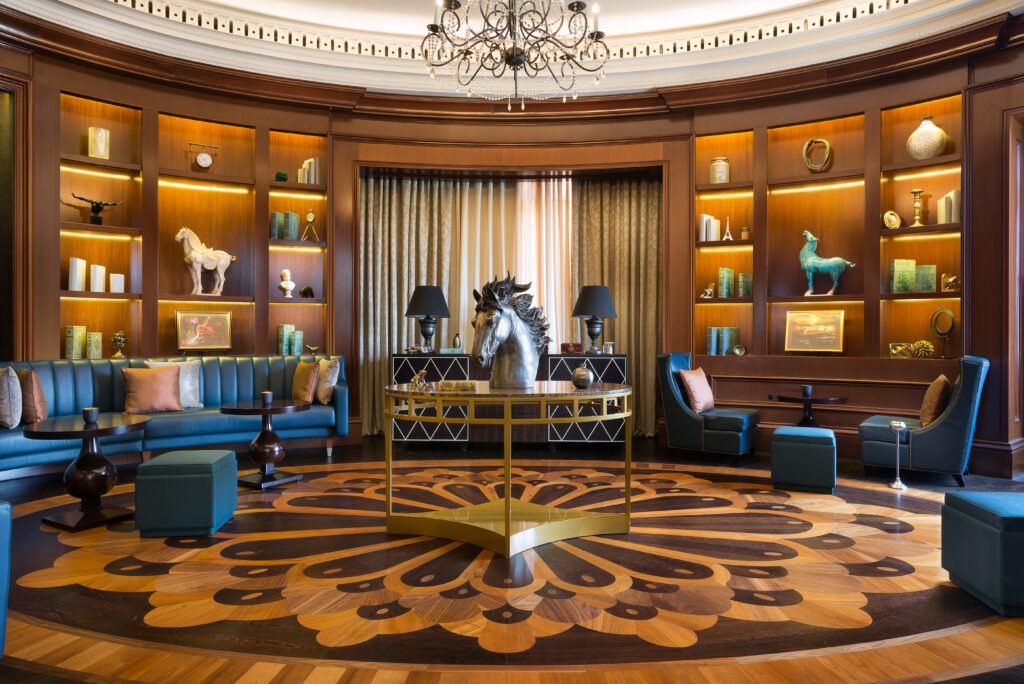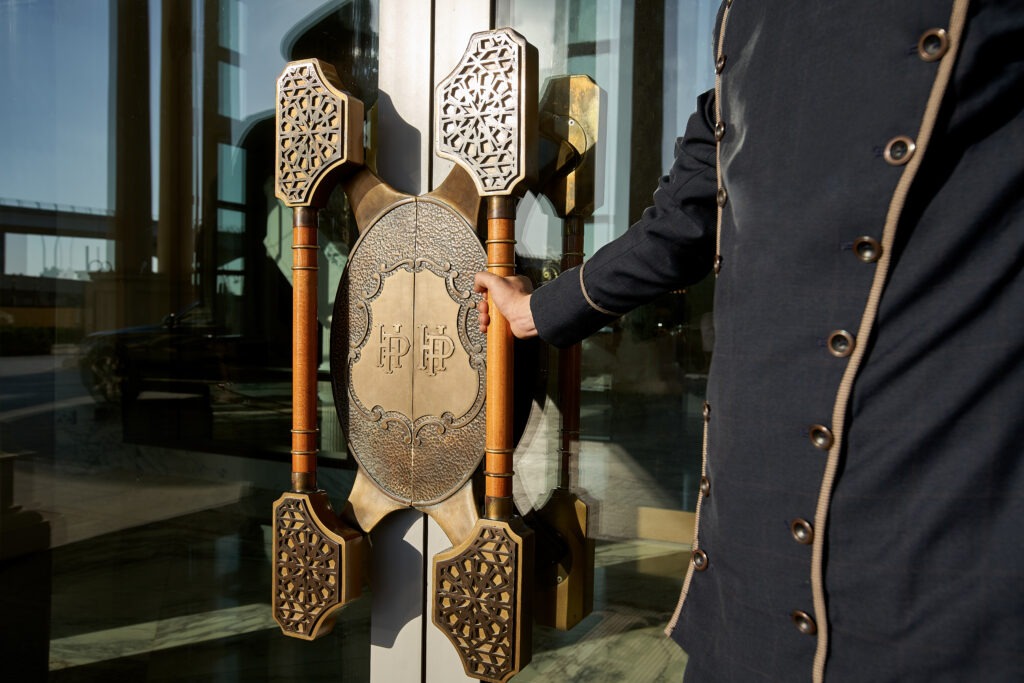 CONTACT ATELIER VOYAGE AND DISCOVER YOUR UNIQUE PRIVILEGES WHEN TRAVELING TO A LXR HOTELS & RESORTS
AND LET US PREPARE YOUR TAILOR-MADE EXPERIENCE AT
HABTOOR PALACE DUBAI, LXR HOTELS & RESORTS HAPPY KEY TO THE WORLD
passport to happiness

Since 2007, we have set sail for one of the most exciting social adventure: Atelier Voyage. Our goal has always been to create inspiring moments for your perfect journey, encompassing the best accommodations but also all your gastronomic and cultural needs, wherever your heart may take you.

Indeed, our deep love & knowledge of the world's destinations can direct you to the right destinations while meeting your most demanding expectations. This is reaffirmed with the recognition of Preferred Partners
& unique travel professionals around the globe.

With a dedicated team, we expand and continue to express our passion for the essence of travel, for Art History & Humanity as a whole.

We hope to pass this passion on to you through our tailor-made itineraries designed for your eyes only… We invite you to experience Atelier Voyage, your passport to happiness.

Gabriel & Gerhard

Atelier Voyage Founders