Luxon by Geisel
Rail Adventure

Let us design your individual
itinerary across Europe
Take a trip with the Luxon across Europe, wherever you please. You choose the point of departure, enjoy the route you have picked and arrive at your destination as planned. You'll be able to spend your time in the spacious, glass-enclosed panorama area or move, whenever you wish, down to the bar or retire to the lounge. Luxon attentive and professional crew is at your service, as are Luxon high-fidelity audio system and top quality gastronomy. You determine the agenda and Atelier Voyage in cooperation with Luxon by Geisel will ensure that your experience is not only extremely enjoyable but also unforgettable.

It is in the Luxon´s impeccably, high-quality fitted vistadome car that you will be able to experience and enjoy the charm of this valued jewel of a railroad passenger car, together with all the comforts one would expect.
Culinary pleasure by Geisel
But what turns the most beautiful panorama into an even better highlight? The culinary specialties by Geisel. Depending on the request and the occasion, your private chef from Geisel Privathotels will be available to you. You can book, for example, Tohru Nakamura, a chef with 2 Michelin Stars, exclusively for your event. Together with his crew from Werneckhof by Geisel, he will serve you European dishes with Japanese accents. Chef de cuisine Thomas Kahl from the renowned wine restaurant Vinothek by Geisel is characterized by his down-to-earth cooking. His dishes are influenced by regional and seasonal products, and reflect a range of European cuisine. The cooking style of chef de cuisine Christof Lobnig from the anna restaurant & bar by Geisel is Euro-Asian. His urbane dishes are frequently based on a sharing concept.
Exclusive treatments with ESPA products will boost the process. The luxurious line of body care products made with organic ingredients from sustainable cultivation symbolises progress and natural beauty. Relaxing essential oils and reinvigorating marine extracts will help you achieve exceptional benefits for body and mind.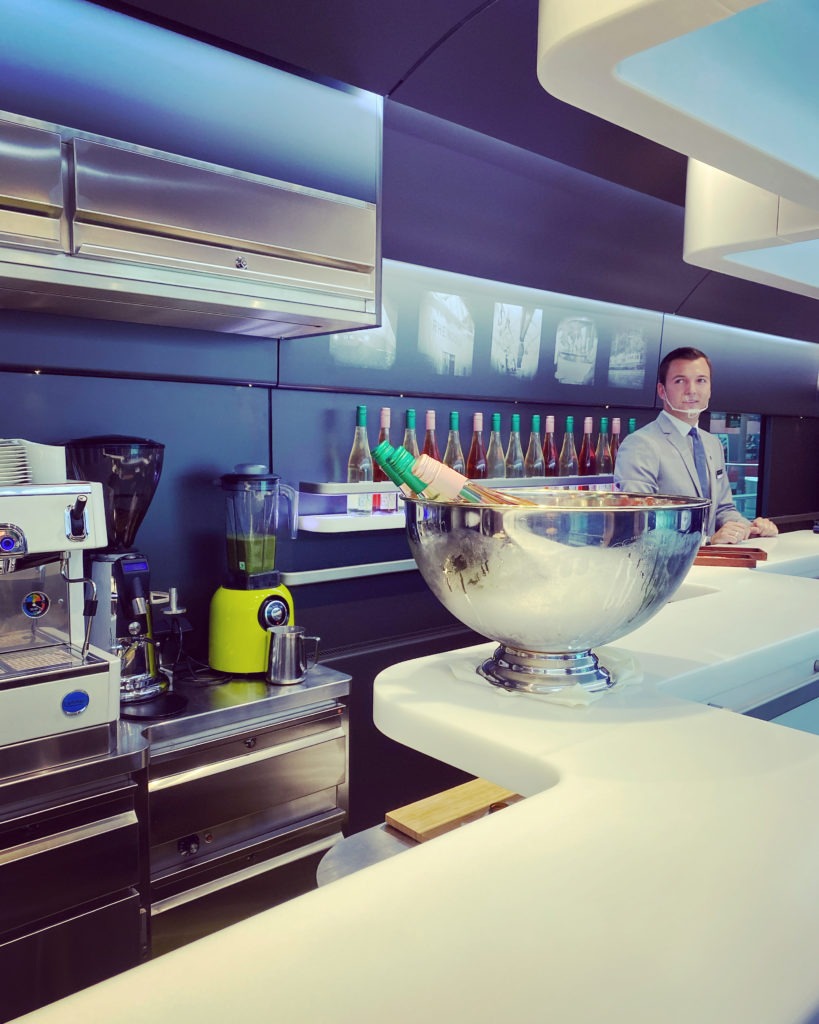 Why is the Luxon so special?
There are several panoramic trains. However, they are almost all narrow gauge, which only allows them to use certain tracks, hence have limited routes. The Luxon, on the other hand, is able to travel on all rails in Europe with the exception of Great Britain. Most domecars are, today, to be found on show in museums. Luxon is equipped with cutting-edge technology and offers its guests all the expected comforts of today.
In the 1960s the then Deutsche Bundesbahn acquired five domecars to be operated on the TransEuropExpress network. It was one of these cars that later was to become the Luxon. Three of them can be found restored to their original condition in museums and the fifth one is no longer operative. The Luxon, however, has the truly legendary crowd pulling electric locomotive, 103 222, at the helm.
Luxon can greet you and your guests at the railway station of your choice (anywhere within Europe, with some exceptions).

The announcement board will display the occasion of your journey, making it easy for all guests to readily find the right platform. The professional service team from Geisel Privathotels will already be waiting there with a glass of champagne. They will then cross the red carpet to enter the Luxon.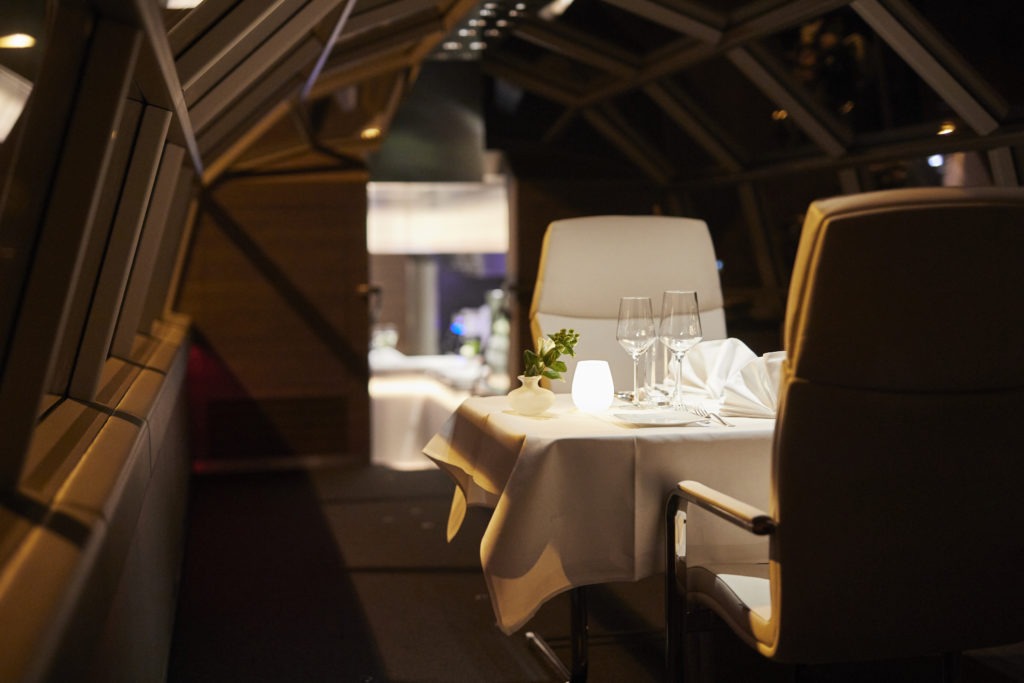 5-star service by Geisel

First of all, they arrive in the bar section, where your guests can be greeted with our highly modern PA system. While you are speaking, the Luxon slowly and smoothly pulls out of the station. Afterwards, a multiple course lunch or dinner will be awaiting them in the panoramic section. Our service team will serve culinary delights while the beautiful scenery passes by.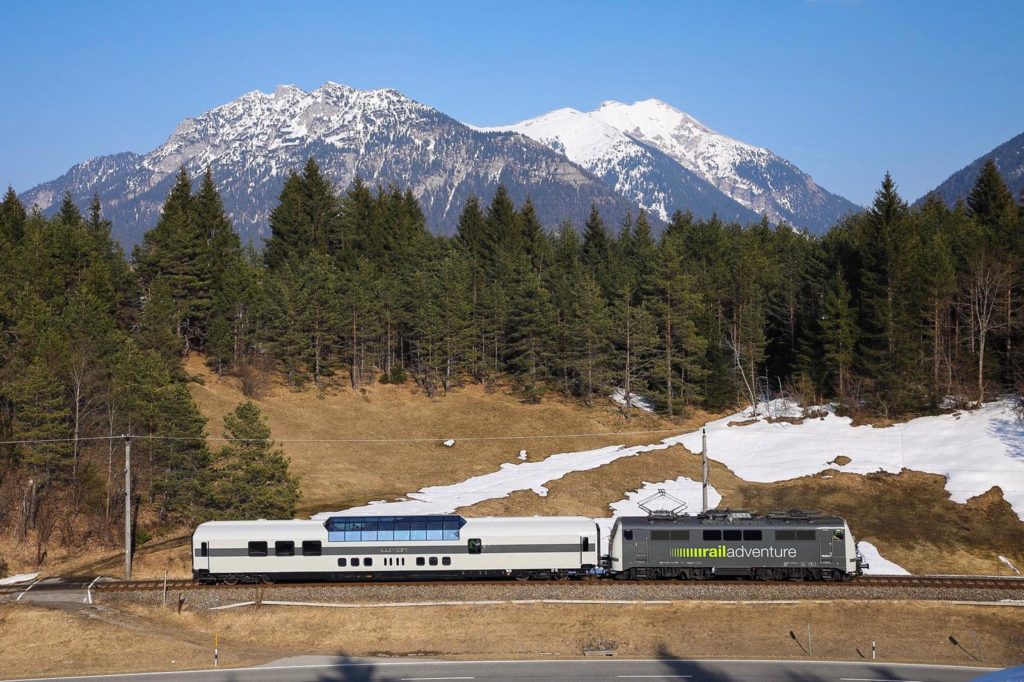 The dessert will sweeten the experience of the sunset. Now is the time to relax and enjoy some music of your choice, have a chat in the bar, dance in the lounge or relax in the armchairs and sofa for a longer discussion. HAPPY KEY TO THE WORLD
passport to happiness

Since 2007, we have set sail for one of the most exciting social adventure: Atelier Voyage. Our goal has always been to create inspiring moments for your perfect journey, encompassing the best accommodations but also all your gastronomic and cultural needs, wherever your heart may take you.

Indeed, our deep love & knowledge of the world's destinations can direct you to the right destinations while meeting your most demanding expectations. This is reaffirmed with the recognition of Preferred Partners
& unique travel professionals around the globe.

With a dedicated team, we expand and continue to express our passion for the essence of travel, for Art History & Humanity as a whole.

We hope to pass this passion on to you through our tailor-made itineraries designed for your eyes only… We invite you to experience Atelier Voyage, your passport to happiness.

Gabriel & Gerhard

Atelier Voyage Founders