DISCOVER YOUR ADDED-VALUE AMENITIES
WHEN BOOKING WITH ATELIER VOYAGE.
For stays at any Belmond Belmond Hotels and Resorts:
Complimentary breakfast for two daily
Complimentary room upgrades on arrival, based on availability
$500 gift voucher for any $5,000 booking or experience
Fully flexible hotel or resort credit up to $200 per stay
Complimentary upgrade at check-in
Free internet access
Personalized in-room welcome amenity
VIP recognition by property management and staff
Waitlist priority for high demand properties or experiences
MORE BENEFITS OF BOOKING BELMOND
WITH THE LUXURY TRAVEL GROUP
Bellini Club Membership is beneficial to our luxury clients in more ways than just added amenities. Our relationships with Belmond hotel and corporate management provides us with an added level of service that's not accessible to other agencies. These services and amenities are not available when booking directly with a hotel or online booking channels.
First priority on waitlists.
Advance notice of private sales, promotions and offers before they are published.
Direct access to general managers.
A dedicated Bellini Club Concierge who works exclusively with us for customer service needs and questions.
Proud to be Bellini Club Member for your dream getaway to any Belmond Hotels & Resorts,
Trains, River Cruises and special experiences worldwide.
(photo above: Venice Simplon-Orient-Express, Luxury Train from London to Venice)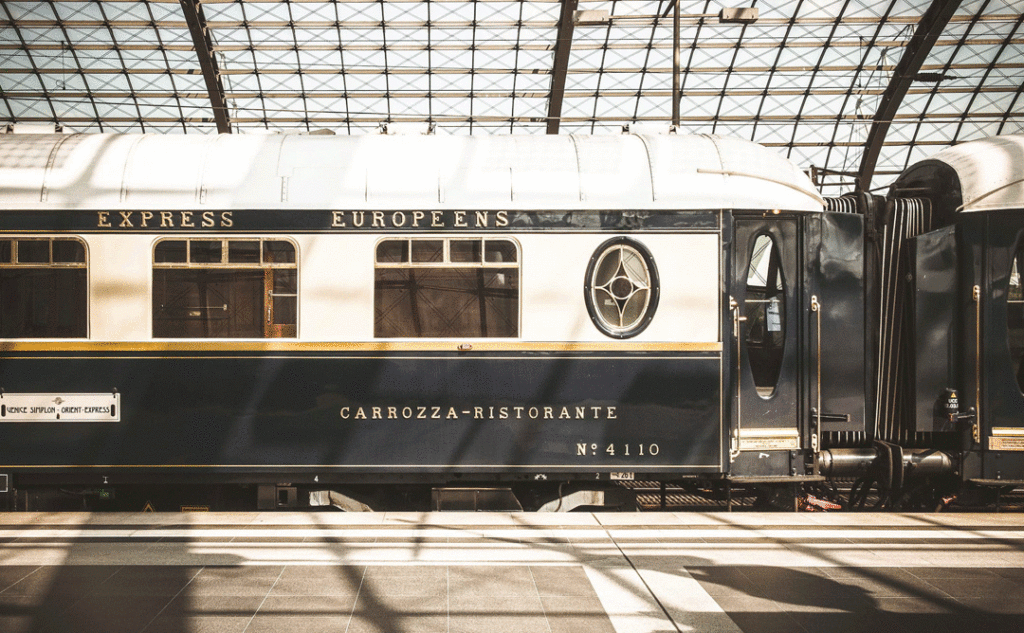 DISCOVER BELMOND
Belmond's global collection of 45+ iconic hotels, trains and river cruises brings together some of the world's most memorable journeys and experiences, including the Ravello's Hotel Caruso on the Amalfi Coast, Hotel Cipriani in Venice, and entrance to Machu Picchu at the Belmond Sanctuary.
New is Belmond's Grand Hibernian luxury train in Ireland. The train offers two-, four- and six-night journeys, all beginning and ending in Dublin. Each journey includes daily meals, drinks, excursions and guides.
Alongside Atelier Voyage, Belmond´s goal is to provide white-glove, personal service along with exclusive complimentary amenities. Our attention to detail and relationship with Belmond staff will create a truly memorable travel experience.
As a Belmond Bellini Club member, we are able to to provide you with the ultimate in world-class travel experiences, including the following amenities when you book a Belmond hotel through us.
MORE ABOUT BELMOND
Belmond has more than 35 deluxe hotels and resorts, 7 luxury trains, 3 river cruises
and restaurants in 22 countries. HAPPY KEY TO THE WORLD
passport to happiness

Since 2007, we have set sail for one of the most exciting social adventure: Atelier Voyage. Our goal has always been to create inspiring moments for your perfect journey, encompassing the best accommodations but also all your gastronomic and cultural needs, wherever your heart may take you.

Indeed, our deep love & knowledge of the world's destinations can direct you to the right destinations while meeting your most demanding expectations. This is reaffirmed with the recognition of Preferred Partners
& unique travel professionals around the globe.

With a dedicated team, we expand and continue to express our passion for the essence of travel, for Art History & Humanity as a whole.

We hope to pass this passion on to you through our tailor-made itineraries designed for your eyes only… We invite you to experience Atelier Voyage, your passport to happiness.

Gabriel & Gerhard

Atelier Voyage Founders