Q92 NOTO HOTEL
Your home in Noto is a Palace
IN THE HEART OF SICILIAN BAROQUE

Q92 Noto Hotel, opened in 2021, is located in the heart of the Baroque capital along the famous Corso Vittorio Emanuele. It enjoys splendid views of Noto Cathedral and it is a member of the prestigious international collection Small Luxury Hotels of the World™ (SLH). Trendy, private, and unique, it is a luxury hotel that showcases the best combination of Italian and Sicilian design throughout its 9 lounges, guest rooms, and suites.
BEST LOCATION IN NOTO
The location of this new arrival is hard to beat, it's arguably one of the most centrally located boutique hotels in Noto. From here you can live and breathe the heart and history of the city and soak up its timeless beauty from one of the hotels' balconies. These balconies directly overlook Noto's most important yearly event, the famous Infiorata di Noto, one of the most colorful festivals in the world celebrating springtime which takes place every year over the third weekend of May before the heat of the summer arrives.
ELEGANCE HAS A NAME: NOTO
If it's your first time you're in for a real treat! There's so much to savour and enjoy including culture, art, food, sun, sea, festivals and shopping!… and Val di Noto and its unspoilt surrounding area.

Even if you've been to Noto before there will be plenty of places, sights and sounds you haven't yet discovered during your stay at Q92 Noto Hotel.
____________
____________
ROOMS AND SUITES
DESIGNED WITH LOVE

Each of the luxurious 9 air-conditioned rooms and suites at Q92 Noto Hotel is unique with a blend of contemporary elegance, warm Mediterranean colors, and Sicilian style reminiscent of the aristocratic residence this building once was. The bedrooms feature king-size beds adorned with satin cotton sheets and there are plenty more luxury touches in-store including splendid views, large Smart TV, free WiFi, personalized lighting, and a minibar.

The spacious en-suite bathrooms with large walk-in showers (some also have baths) have linen and cotton towels, large fluffy bathrobes, and luxurious ETRO bath and body products designed exclusively for Q92 Noto Hotel.
____________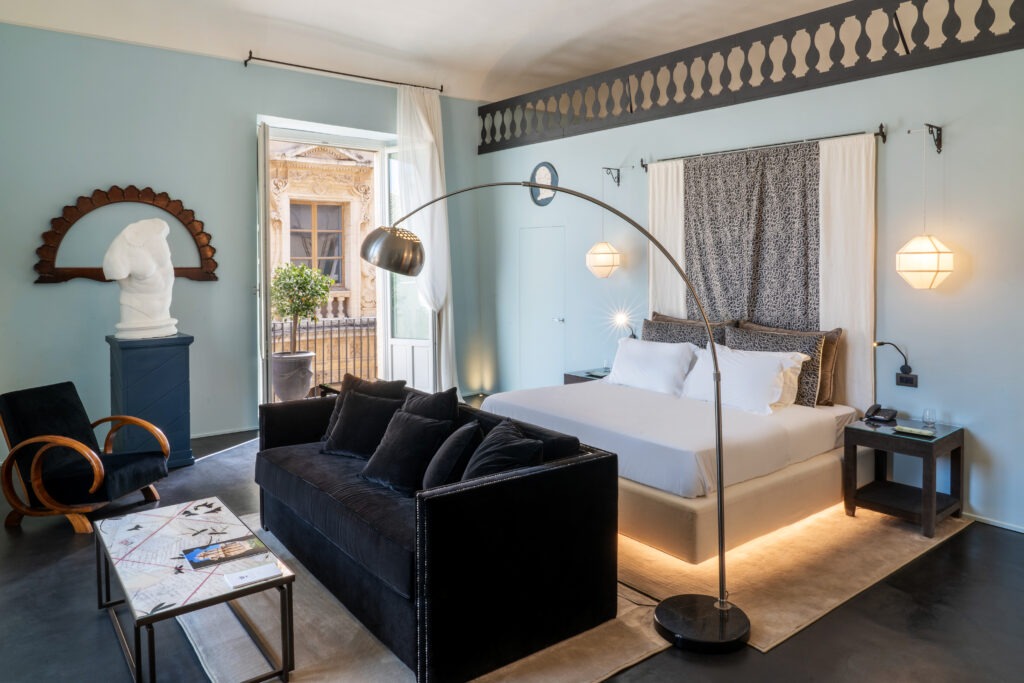 ____________
WELLNESS
INNER COURTYARD FOR BLISSFUL RELAXATION

Q92 Noto Hotel's pièce de résistance is not only the street on which it lives, Corso Vittorio Emanuele, an elegant walkway bordered by Baroque palazzi and churches, but also a pretty internal garden and mini pool where you can relax in privacy amidst the lemon trees and fragrant jasmine.

____________

___________

____________
BREAKFAST ROYAL
THE SICILIAN DELIGHTS
Included in your stay at Q92 Noto Hotel is a delicious breakfast of Sicilian specialties served indoors, in one of the fascinating lounges, or outdoors on the cozy terrace overlooking the Noto Cathedral.
This breakfast feast focuses on local (0 miles) farm produce including fresh eggs, local cheeses, focaccia, ham and freshly baked pastries. The breakfast table laden with brightly colored homemade Sicilian jams, fruits, honey, delicious cakes and vegetables will greet you in the morning and paired up with a creamy cappuccino you'll be set for the day!
Or you can start the day in style and treat yourself to a leisurely breakfast in bed, you're on vacation after all!
____________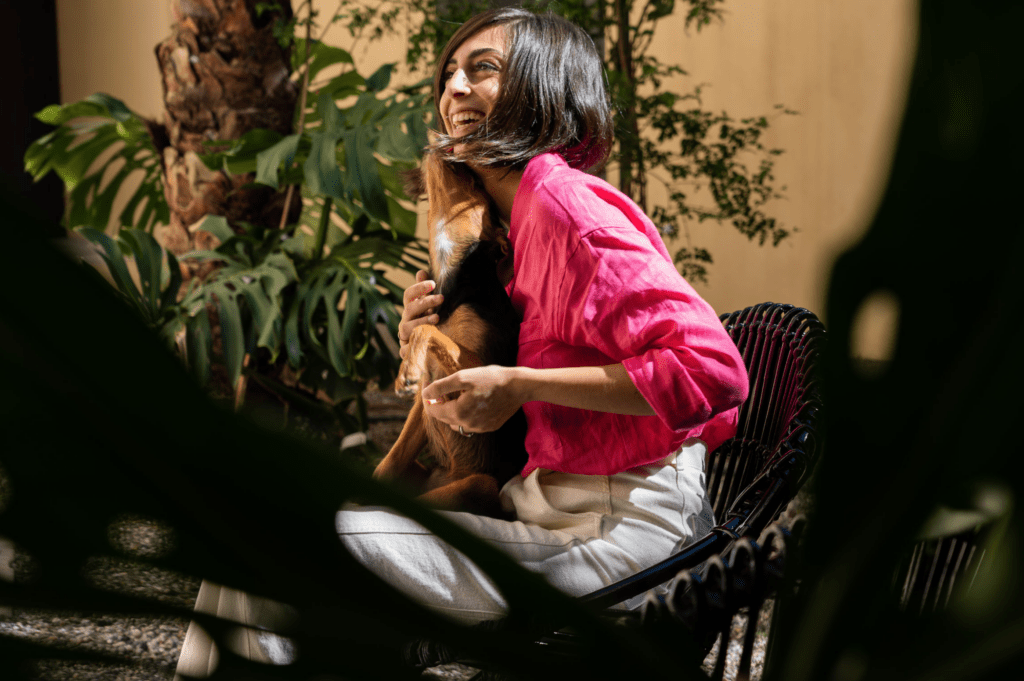 TEAM OF STARS
The q92 Noto Hotel´s multilingual staff – lead by young entrepreneur/owner Gaia – will guide you through the many services and all of the things to do and see in and around Noto. They will be more than happy to organize a cooking lesson or wine tasting or simply book the best parasols and sunbeds for you on one of the wonderful sandy beaches nearby. Ask the concierge to book any of restaurants in town, they're all within walking distance of Q92 Noto Hotel. 
____________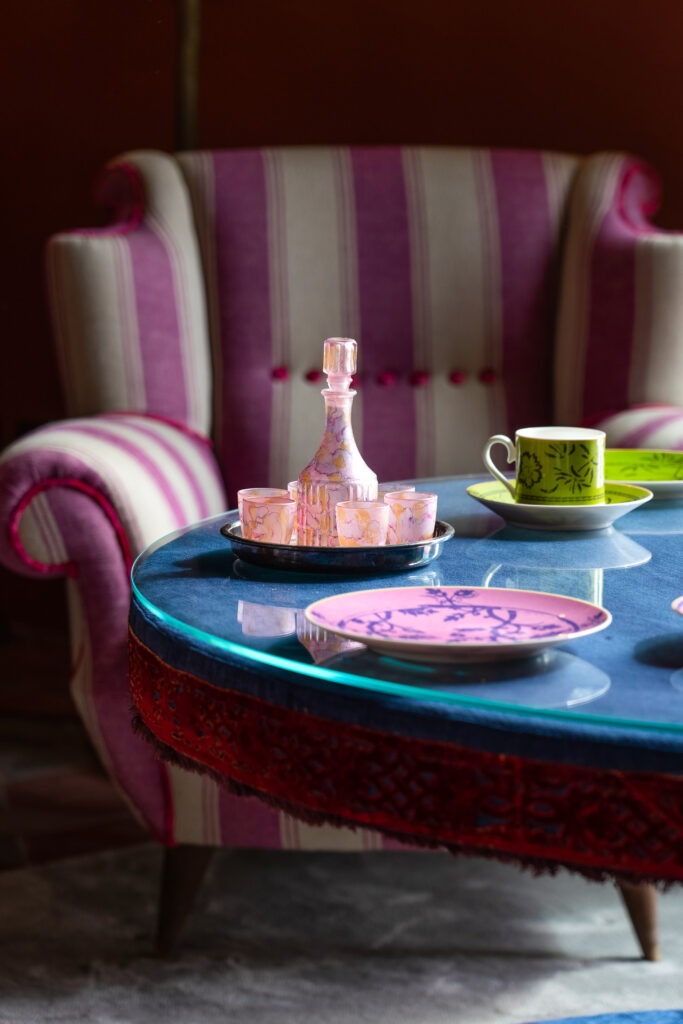 Lounge Bar
Snacks and drinks are served throughout the day and in the early evening either in one of the charming Baroque lounges or in the amazing Q92 terrace overlooking the sunset colors of our magic town.
___________
TOTALLY PET FRIENDLY
Nothing is complete without your faithful companion by your side so, if what you're looking for is an hotel that will treat your dog as they deserve, you've found it!
Don't forget to inform us if you decide to take your little friend with you; We'll make sure your room is totally pet-ready and will have everything to make their stay feel like home. It's worth noting that an additional fee applies of Euro 20,00 per day for your pet, guides dogs stay for free.
— A food and water bowl
— A bed for each dog and cat
— Hygienic bags for dogs
— A litter tray with sand in the room
— A local 24-hour on-call vet service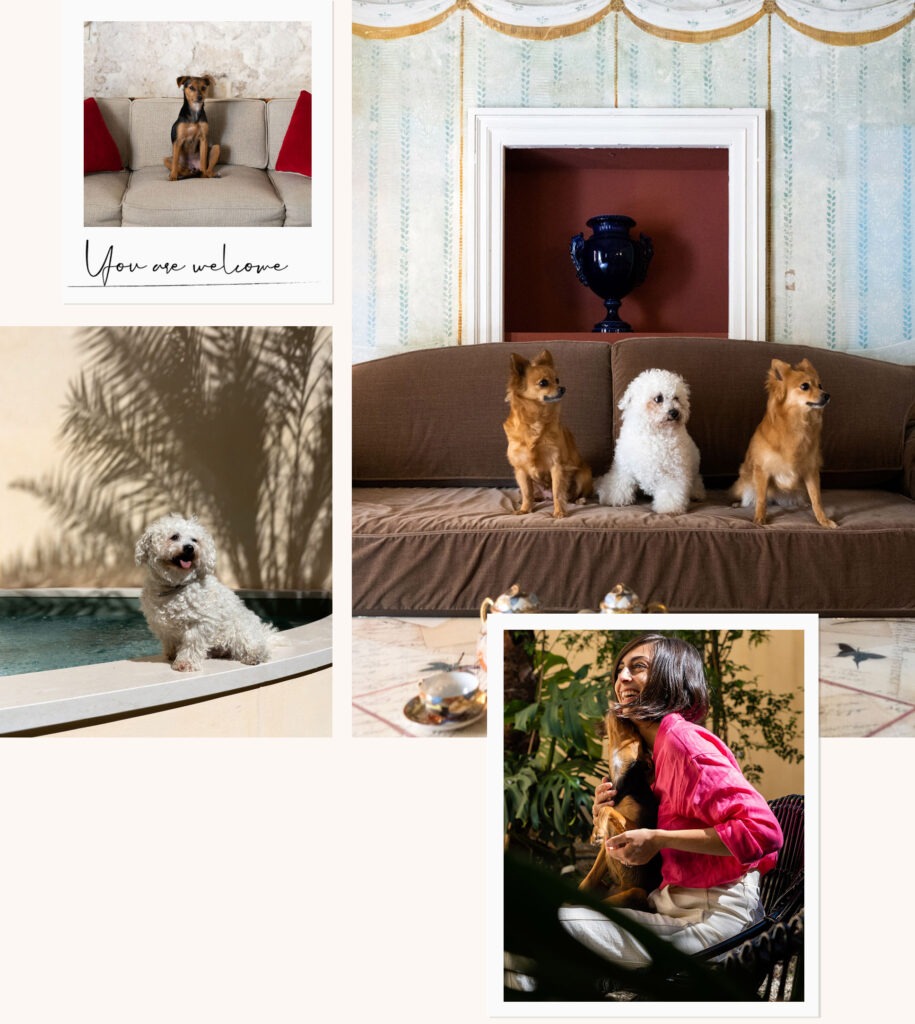 Your home away from home in Noto, Sicity… feel like the kings and queens of Baroque ages… be one with this UNESCO heritage town!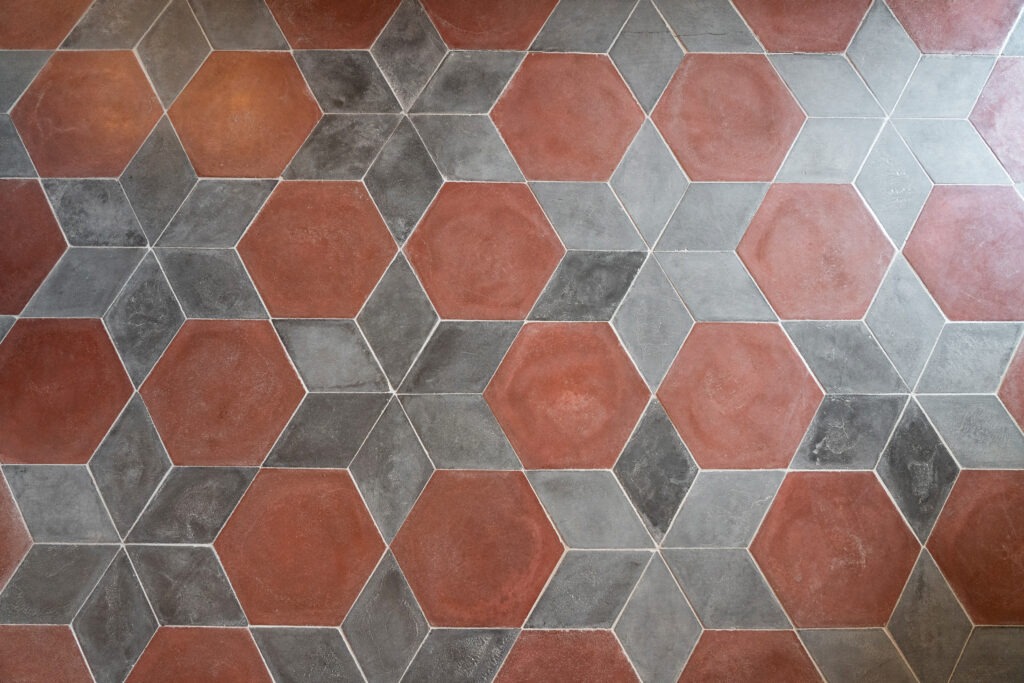 CONTACT ATELIER VOYAGE
FOR YOUR TRAVELS TO SICILY HAPPY KEY TO THE WORLD
passport to happiness

Since 2007, we have set sail for one of the most exciting social adventure: Atelier Voyage. Our goal has always been to create inspiring moments for your perfect journey, encompassing the best accommodations but also all your gastronomic and cultural needs, wherever your heart may take you.

Indeed, our deep love & knowledge of the world's destinations can direct you to the right destinations while meeting your most demanding expectations. This is reaffirmed with the recognition of Preferred Partners
& unique travel professionals around the globe.

With a dedicated team, we expand and continue to express our passion for the essence of travel, for Art History & Humanity as a whole.

We hope to pass this passion on to you through our tailor-made itineraries designed for your eyes only… We invite you to experience Atelier Voyage, your passport to happiness.

Gabriel & Gerhard

Atelier Voyage Founders