LÙME ORTIGIA
Welcome to a Family History
THE PLACE
BECOME ONE WITH ORTIGIA, SYRACUSE

In the heart of this century old city, an elegant family home opens its doors to a unique and warm experience for discovering the region of Siracusa. It is much more than an address; it is a lifestyle experience placed under the magical spell of Sicily and its surrounding great blue sea. Lùme, embraced between the Opera House and the Mediterranean, is the very definition of beauty and simplicity.
Lùme is revealed today in all its splendor and simplicity, rising in the heart of the city, a stone's throw away from the Meditterenan Sea, between the Opera House and the Giudecca district.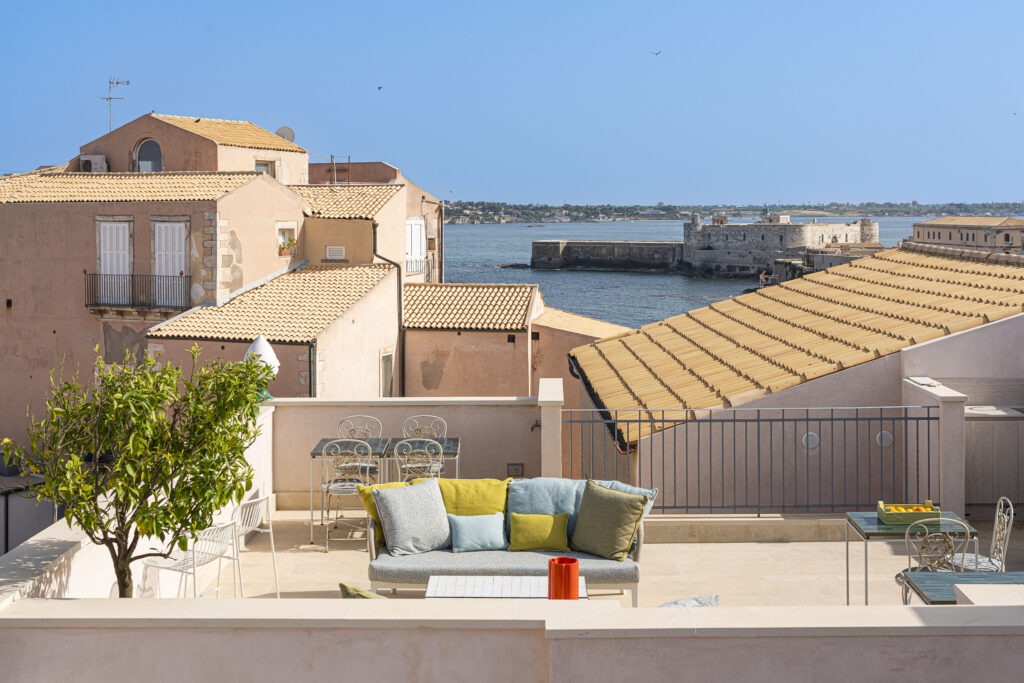 ACCOMMODATIONS
PRIMA, SECONDA, TERZINA…

With six (6) individualized rooms and suites, with balconies or terraces, one is always taken by the personal details, the careful touches, from the floor design to the colourful fabrics. A journey in Sicily within four walls.
____________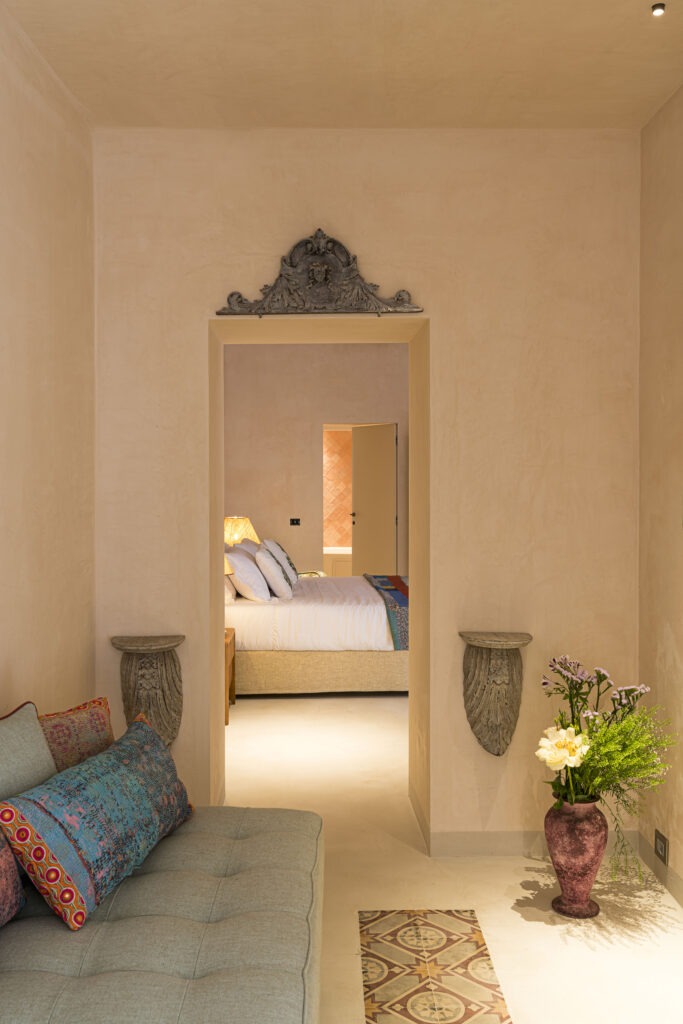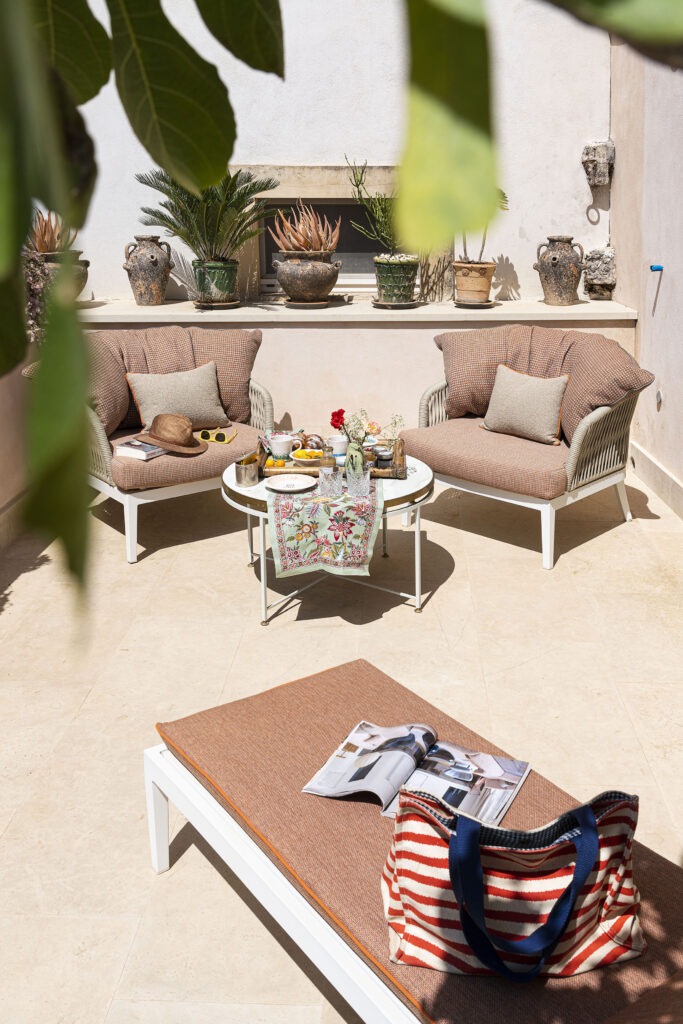 ____________
FOOD & DRINKS
A TASTE & A VIEW LIKE NO OTHER

Roasted coffee from Etna, fresh sheep ricotta, Tarocco orange or kumquat jam, crema di mandorle, lemon nectar, homemade cakes and granola, pandoro, salumeria from Palazzzolo Acreide, almonds, pistachios from Bronte…. all Sicilian gourmand treasures and only of Sicilian origin start your day. An experience to be elegantly enjoyed on the terrace overlooking the tiled roofs and the deep blue sea.

____________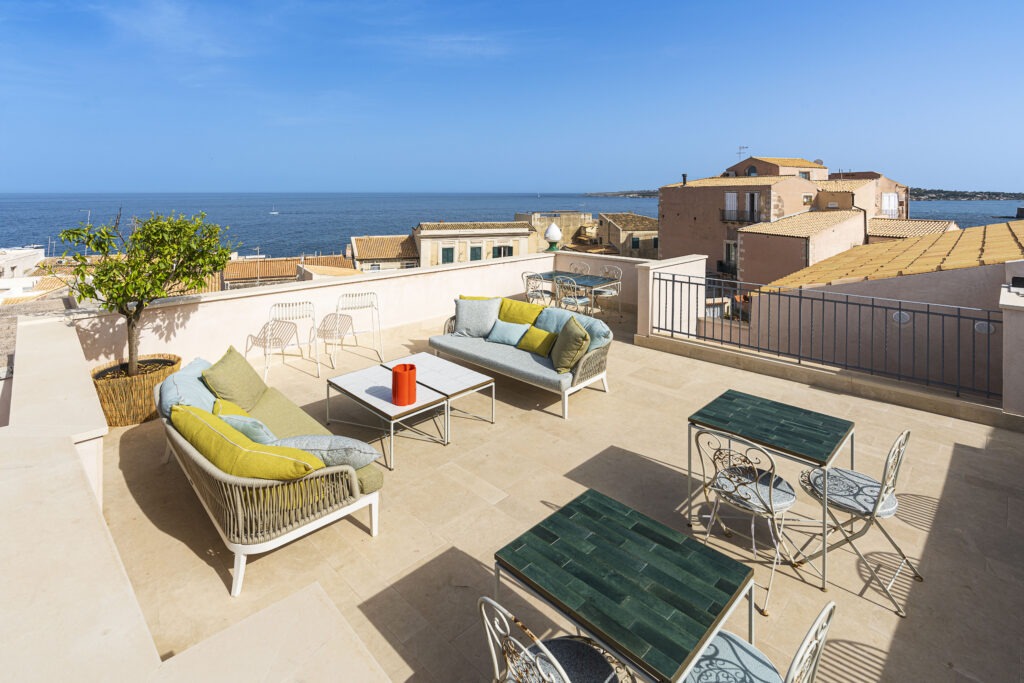 ____________
WELLNESS
HAMMAM & MASSAGES

It won't take long to succumb to the charms of Ortigia and it will take even less time to succumb to the desire to relax in the hammam. Unless, of course, you prefer to abandon yourself under the expert hands of our masseuse, Cecilia, specialized in Ayurvedic treatments, and graduated in Reiki.
Among the massages offered we have the bamboo, Swedish, Abhyanga, Churna Pinda Sveda massage, or the detox massage, scalp massage …

____________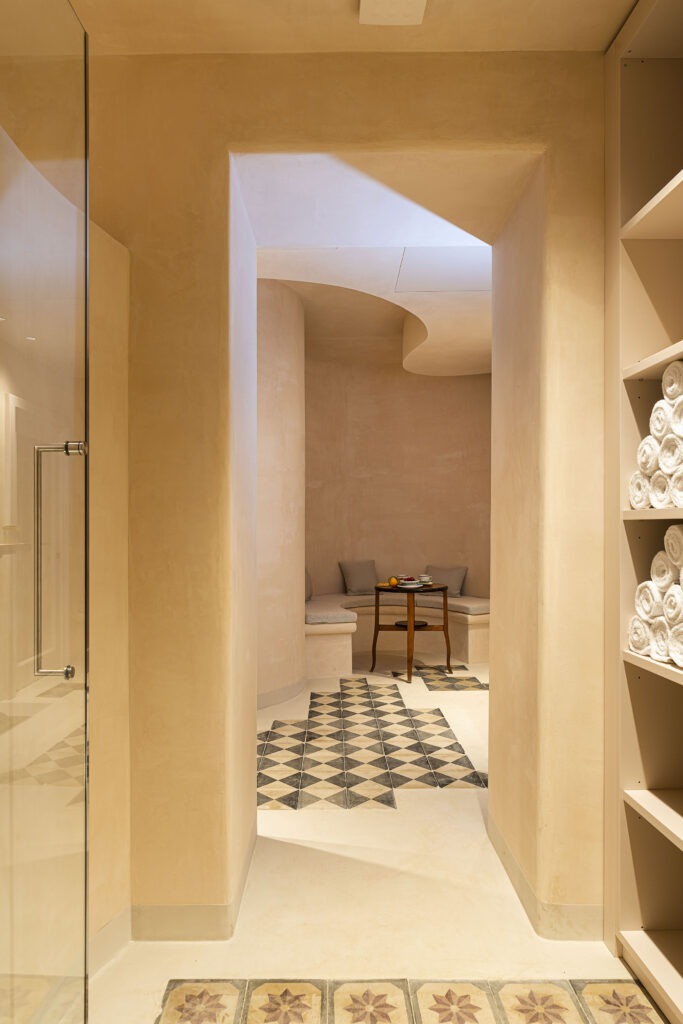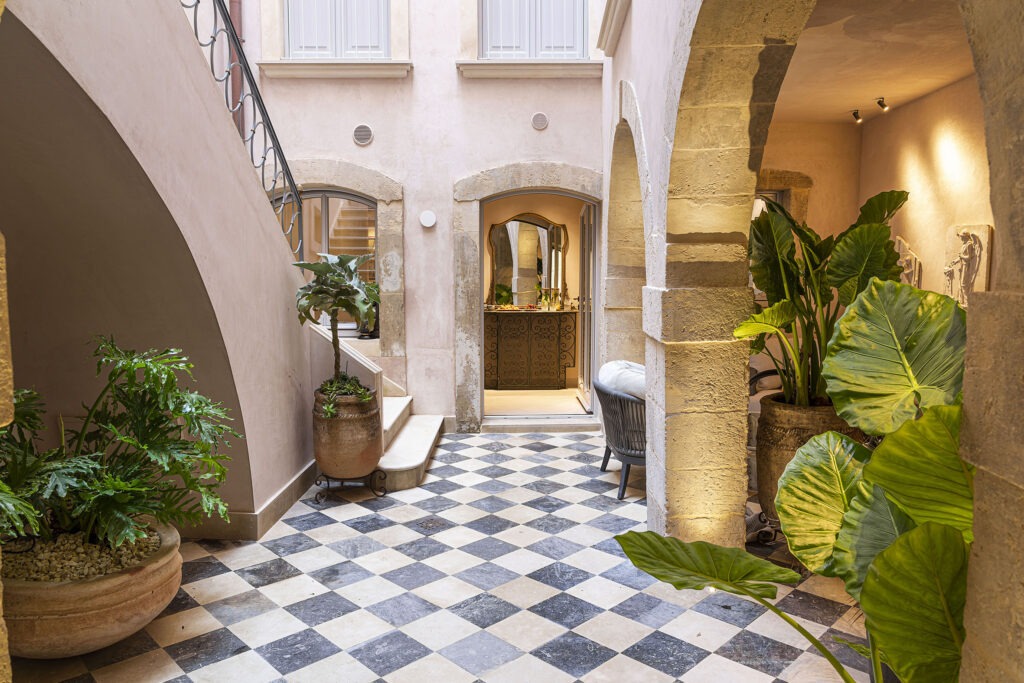 ___________
ORTIGIA
AN ISLAND, A PARADISE…
It takes very little to surrender to the charm of Ortigia. Its architecture, the light, the sun, at times overwhelming, and of course its inhabitants with their unmatched friendliness. There is truly that something that grabs you and makes you feel so good immediately after crossing the bridge into Ortigia. It's useless to try to explain, so come, to taste the pleasures of this small corner of paradise.

____________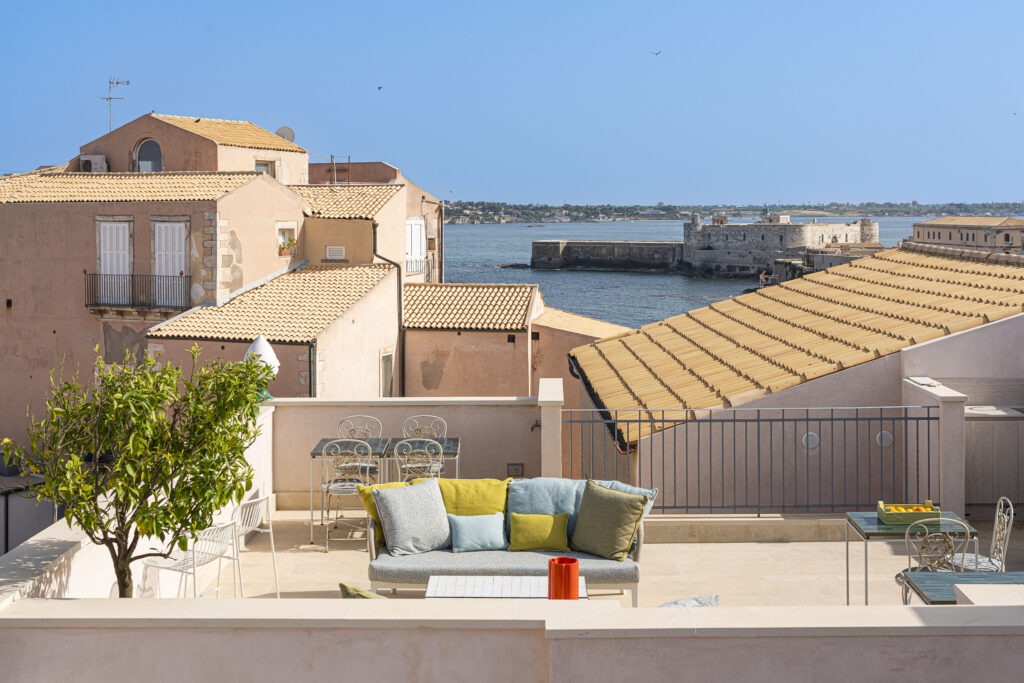 ____________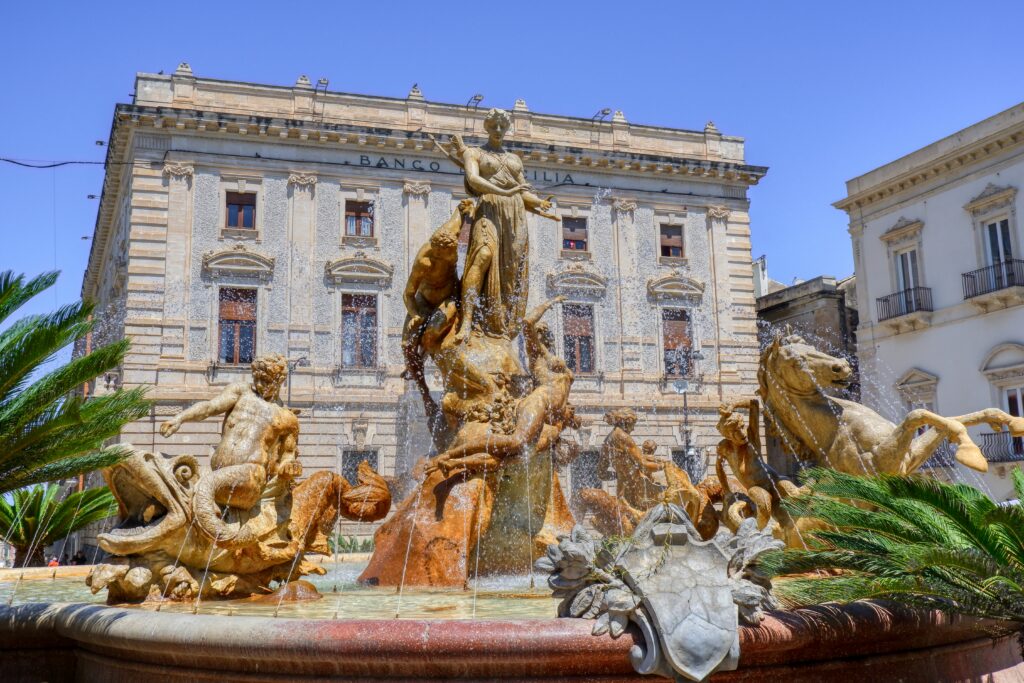 ___________
Discover a home away from home in this most historical of places… an island, an authentic urban setting called Ortigia in Syracuse.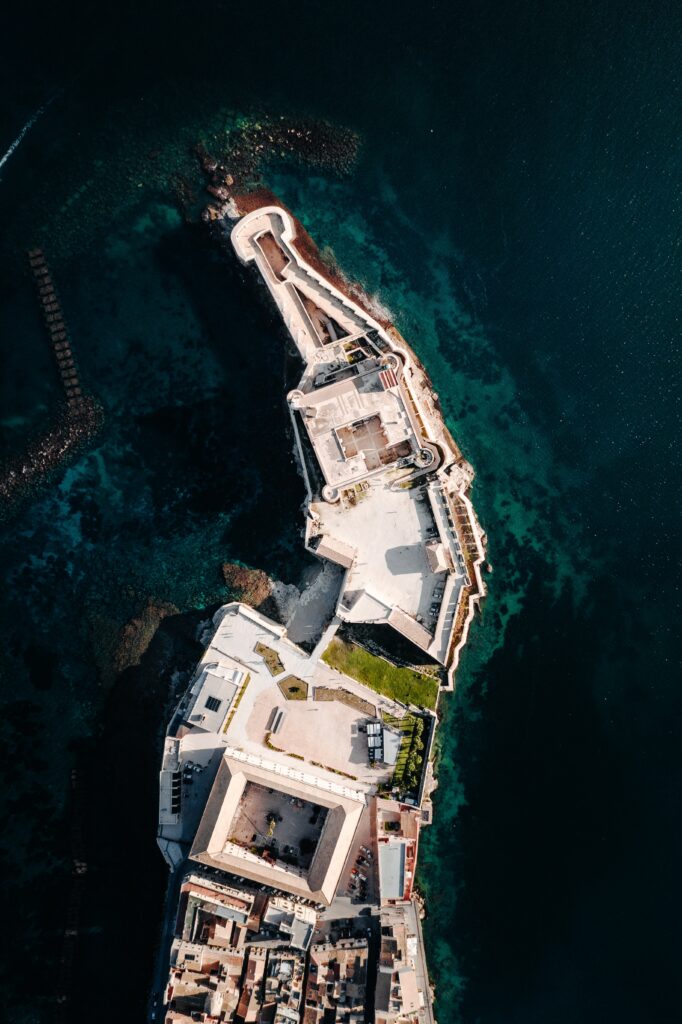 CONTACT ATELIER VOYAGE
FOR YOUR TRAVELS TO SICILY HAPPY KEY TO THE WORLD
passport to happiness

Since 2007, we have set sail for one of the most exciting social adventure: Atelier Voyage. Our goal has always been to create inspiring moments for your perfect journey, encompassing the best accommodations but also all your gastronomic and cultural needs, wherever your heart may take you.

Indeed, our deep love & knowledge of the world's destinations can direct you to the right destinations while meeting your most demanding expectations. This is reaffirmed with the recognition of Preferred Partners
& unique travel professionals around the globe.

With a dedicated team, we expand and continue to express our passion for the essence of travel, for Art History & Humanity as a whole.

We hope to pass this passion on to you through our tailor-made itineraries designed for your eyes only… We invite you to experience Atelier Voyage, your passport to happiness.

Gabriel & Gerhard

Atelier Voyage Founders