Best of Mykonos Trip
Discovering AEGON Resort & Beach Club

AEGON MYKONOS
The Autograph Collection, Greece
Aegon Mykonos is a destination unique to the island of Mykonos, Greece, and comprises of two different hotel premises for guests to choose according to their mood, the serene 'Retreat' located on the hillside a few steps away from the beach, and the vibrant 'Revive' on the Kalo Livadi beachfront.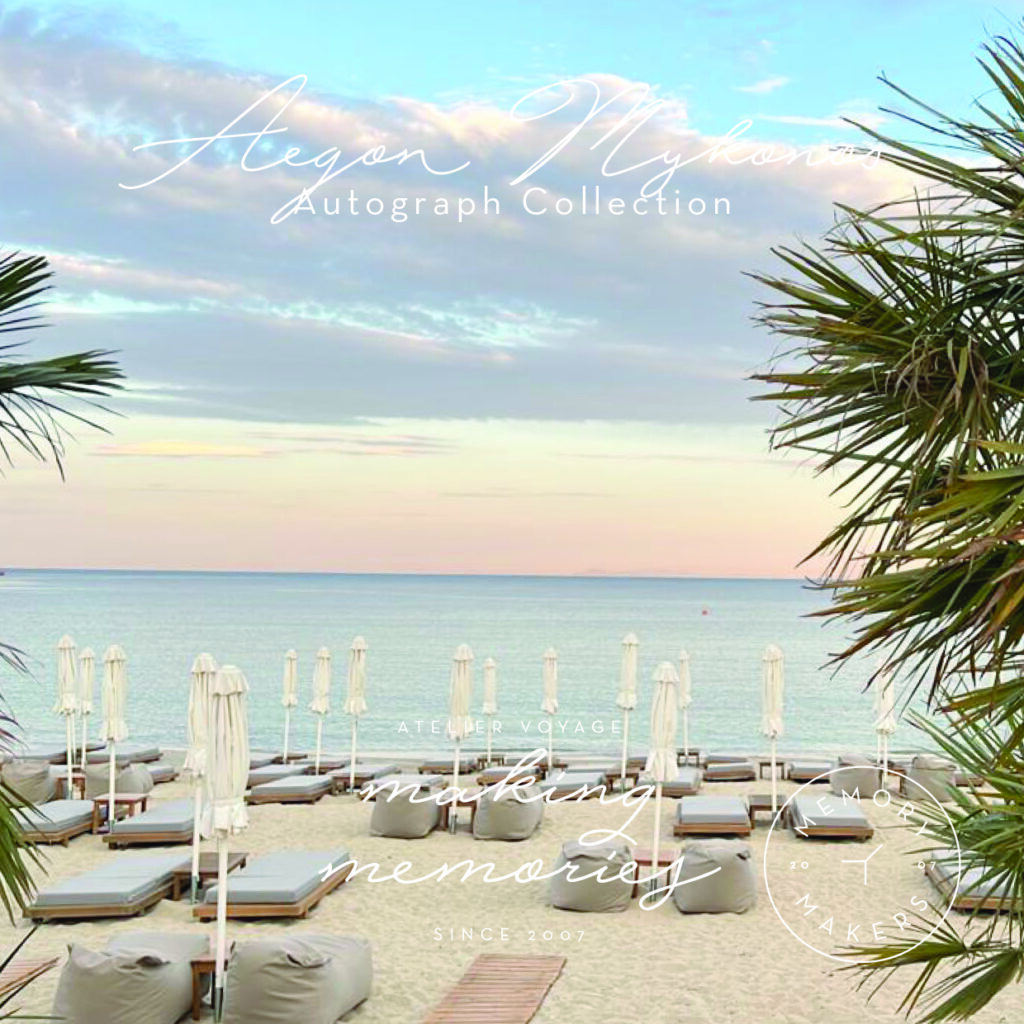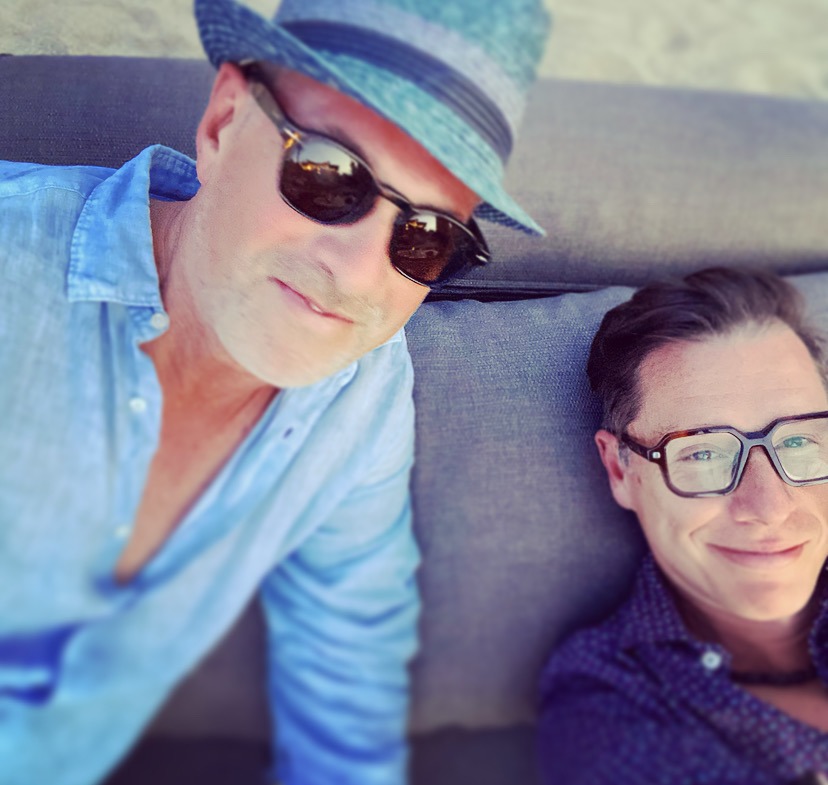 CULINARY EXPERIENCES
A choice of two restaurants include 'Dalos ', set on an atmospheric terrace with sea views, serving Fusion Mediterranean flavors with a Mykonian twist…
As well as a sushi bar menu and 'Aiolea' serving creative Greek cuisine on a terrace surrounded by the beauty & scent of rosemary and thyme.
SENTU BEACH & LOUNGE
The ideal destination to explore the senses. Minimal and sophisticated. Serving fusion dishes from around the world with Greek influences.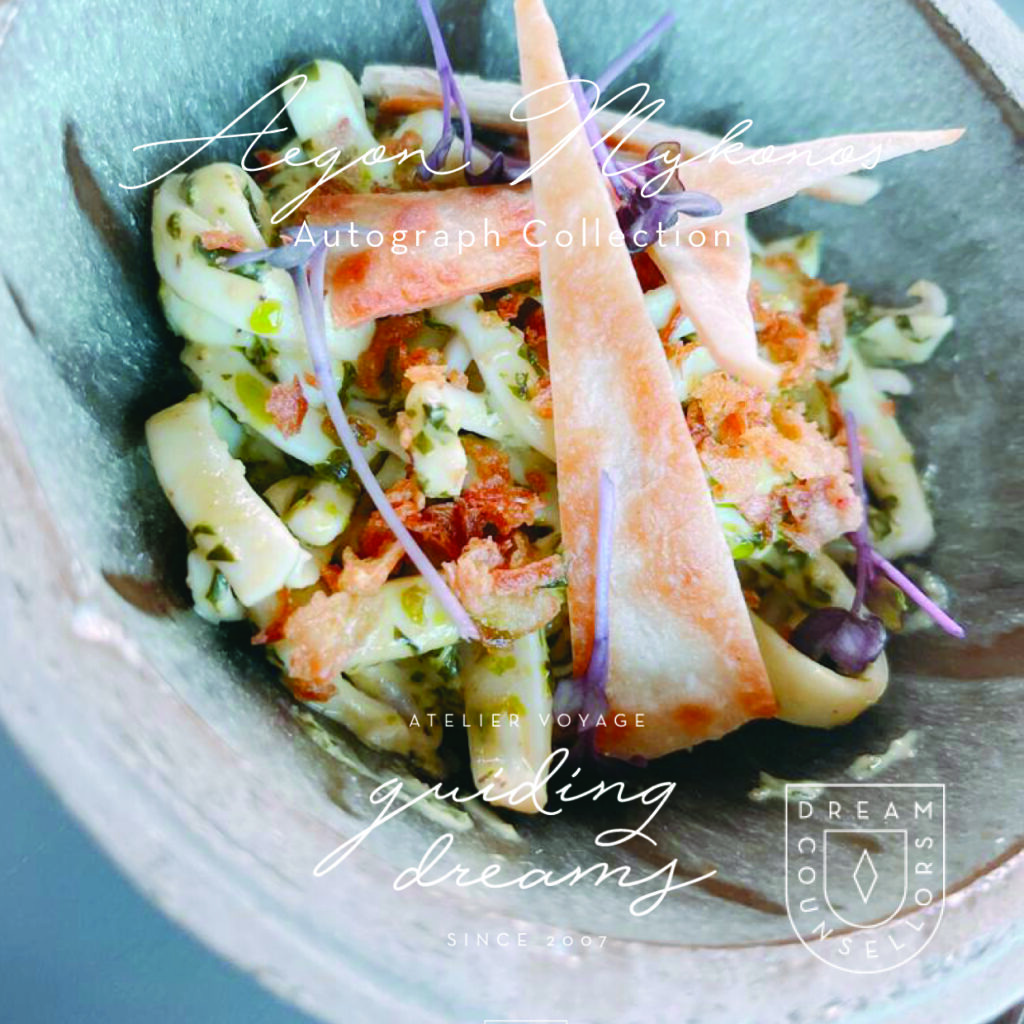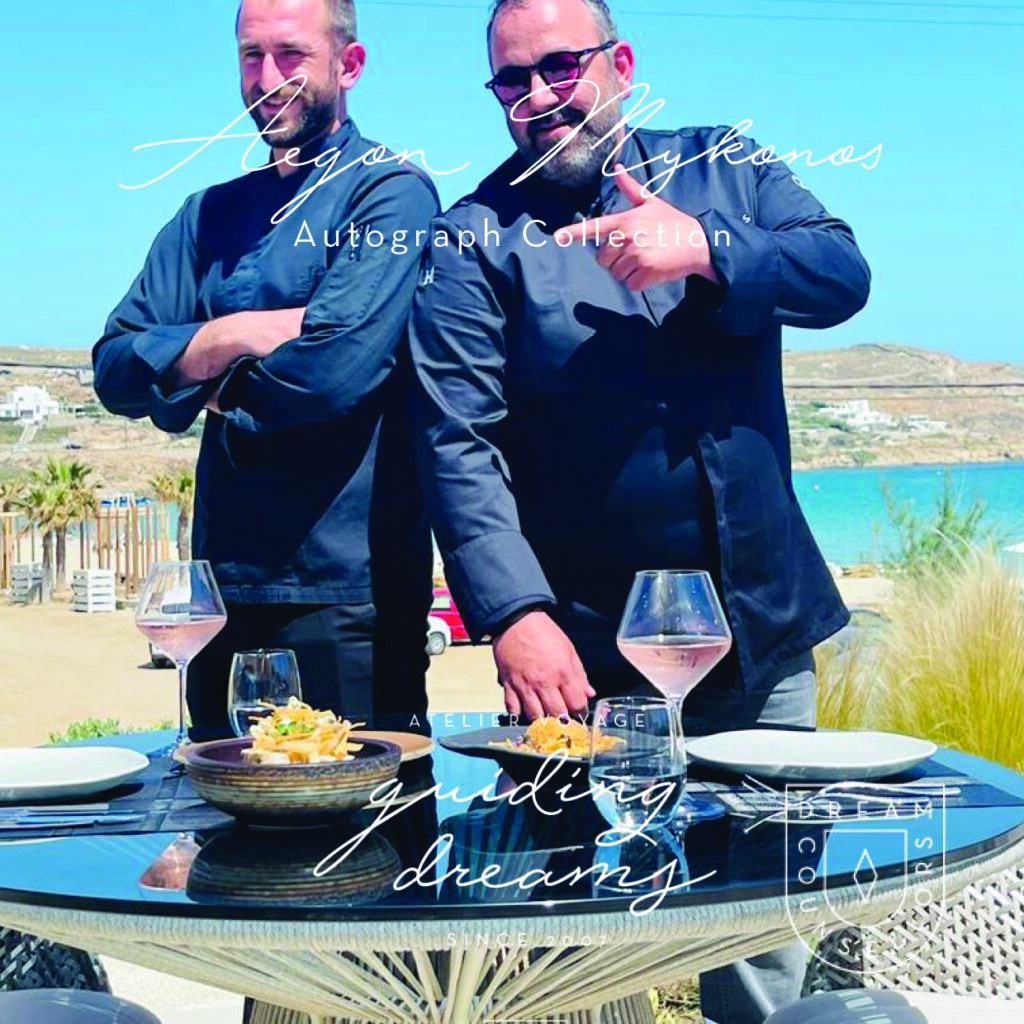 BEACH CLUB, SPA & FITNESS
From a beach to a SPA and fitness activities, Aegon Mykonos is the ultimate retreat for mind body and soul. Aegon Fitness studio with a fully equipped gym studio is offered at the Aegon Retreat premise. Plus Retreat Pool and Revive Pool in two very different settings but in close proximity.
ACCOMMODATIONS
Subtle mirroring reflections, create a playful aura throughout. Woven earthy materials like wood and bamboo create a charming interplay between light and shadow.

All private pools have water jet features for your delight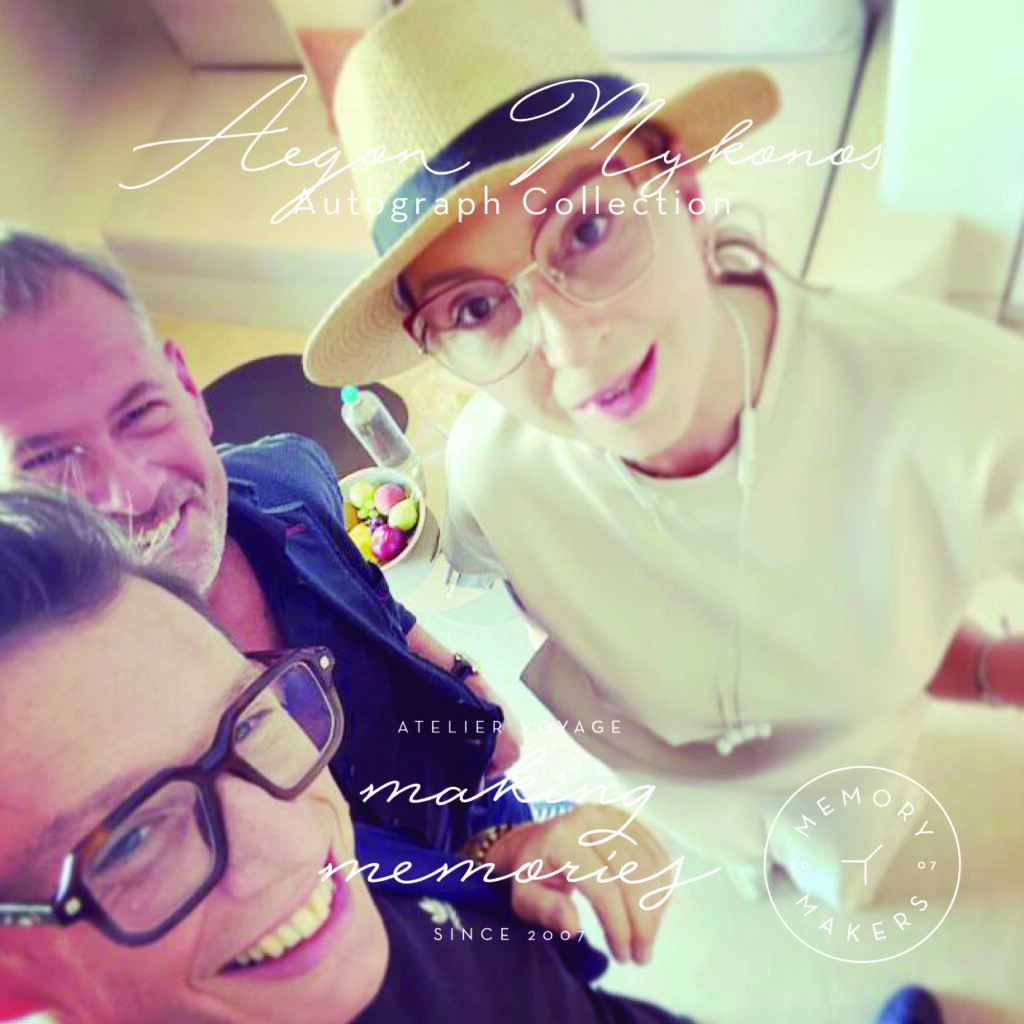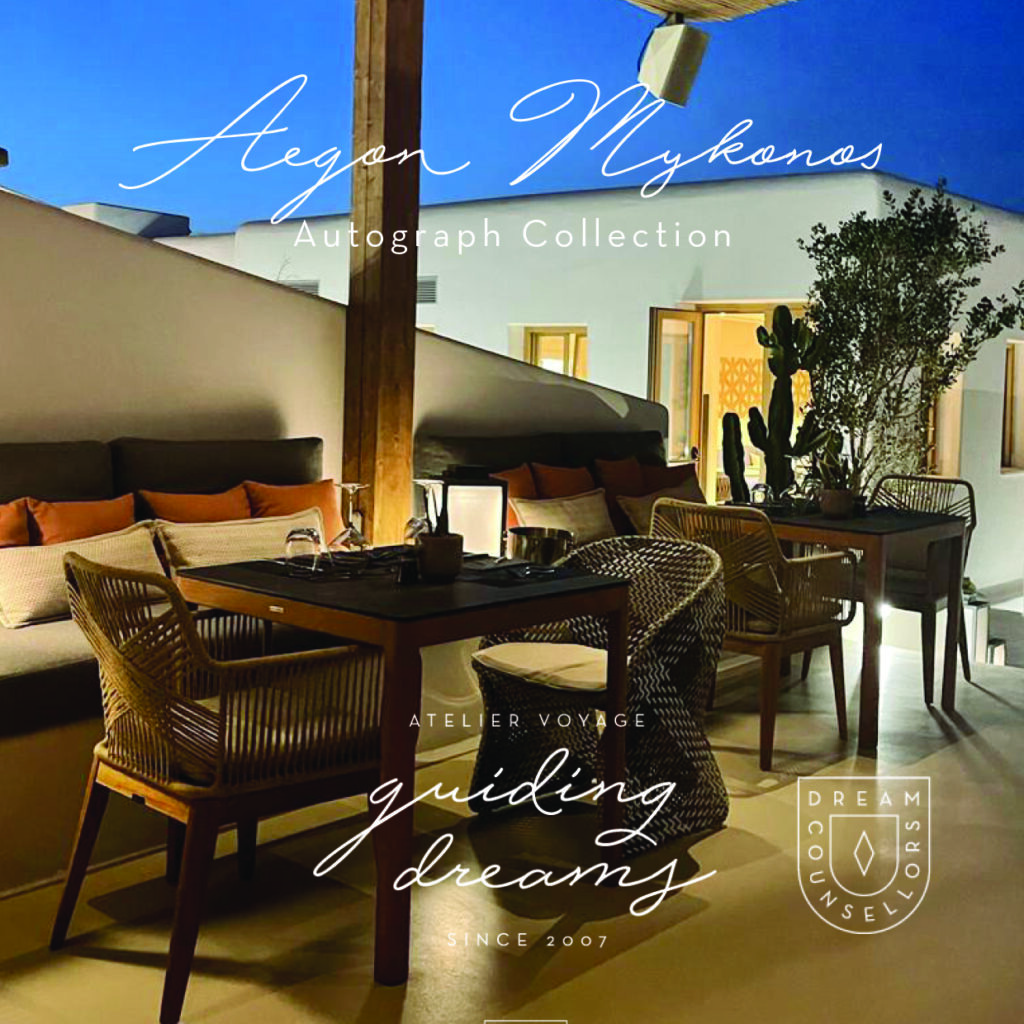 OTHER EXPERIENCES
Private Yacht Rental
Mykonos South beaches, Delos & Rhenia

Swimming
Elia & Ftelia Beaches

Other highlights include:
> Delos Archaeological SiteDelos, Greece,
> Archaeological MuseumOld Harbor, Mykonos
> Naval MuseumKalo Livadi Beach, Greece,
> Xlsior Festival Mykonos
> Traditional Windmills of Alefkandra HAPPY KEY TO THE WORLD
passport to happiness

Since 2007, we have set sail for one of the most exciting social adventure: Atelier Voyage. Our goal has always been to create inspiring moments for your perfect journey, encompassing the best accommodations but also all your gastronomic and cultural needs, wherever your heart may take you.

Indeed, our deep love & knowledge of the world's destinations can direct you to the right destinations while meeting your most demanding expectations. This is reaffirmed with the recognition of Preferred Partners
& unique travel professionals around the globe.

With a dedicated team, we expand and continue to express our passion for the essence of travel, for Art History & Humanity as a whole.

We hope to pass this passion on to you through our tailor-made itineraries designed for your eyes only… We invite you to experience Atelier Voyage, your passport to happiness.

Gabriel & Gerhard

Atelier Voyage Founders