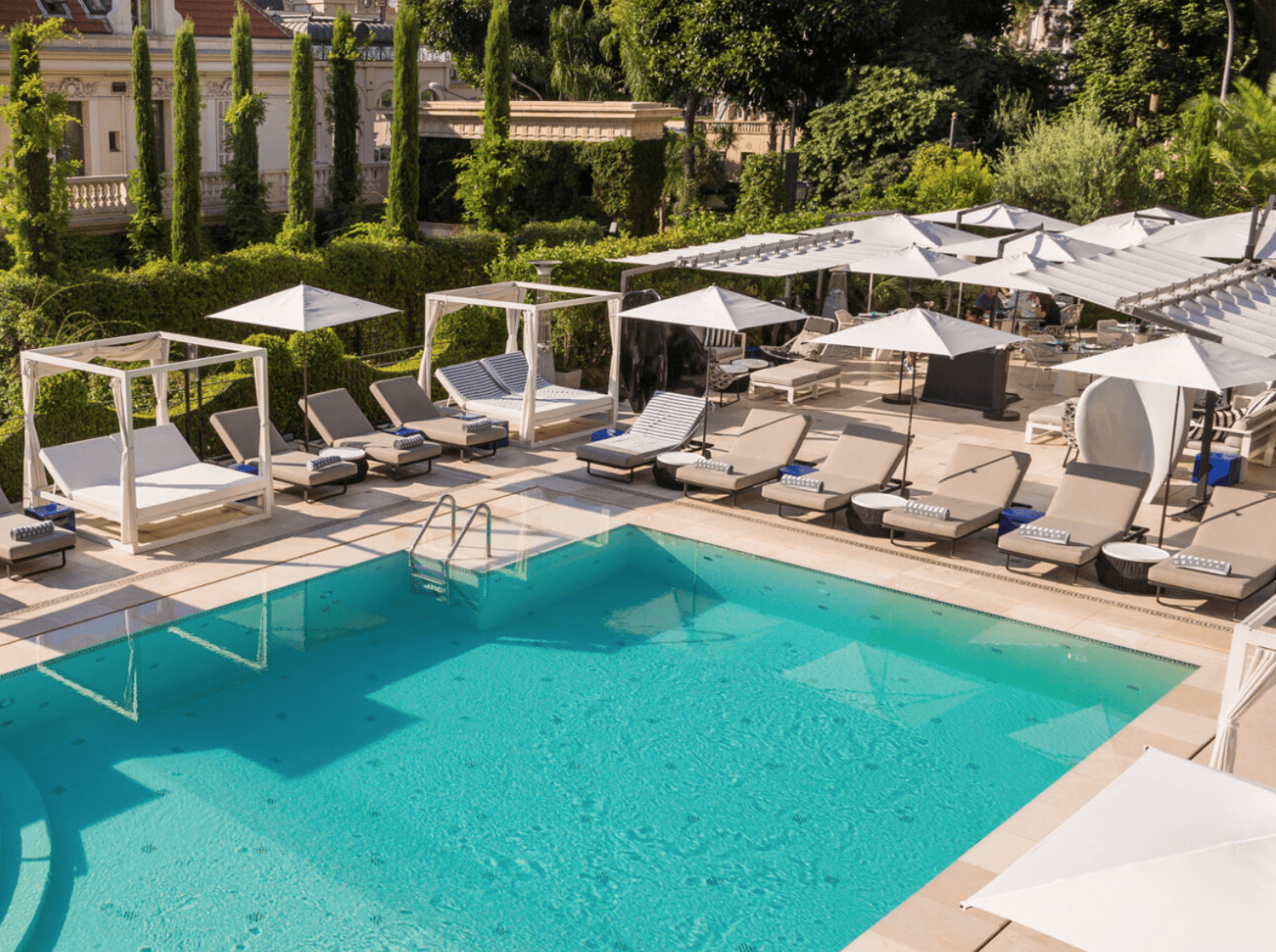 HOTEL METROPOLE MONTE-CARLO
a destination in itself

In 2004, a new image is born – combining its glorious past with a Mediterranean freshness, a decor concept which meets the promise of the services proposed.
Atelier Voyage remarks:
"The wonderful spacious spa and the heated seawater pool with garden offers, together with adorable & friendly staff – a unique space which combines tranquility with excitement, just like Karl Lagerfeld had imagined … a real must not to be missed this Summer!"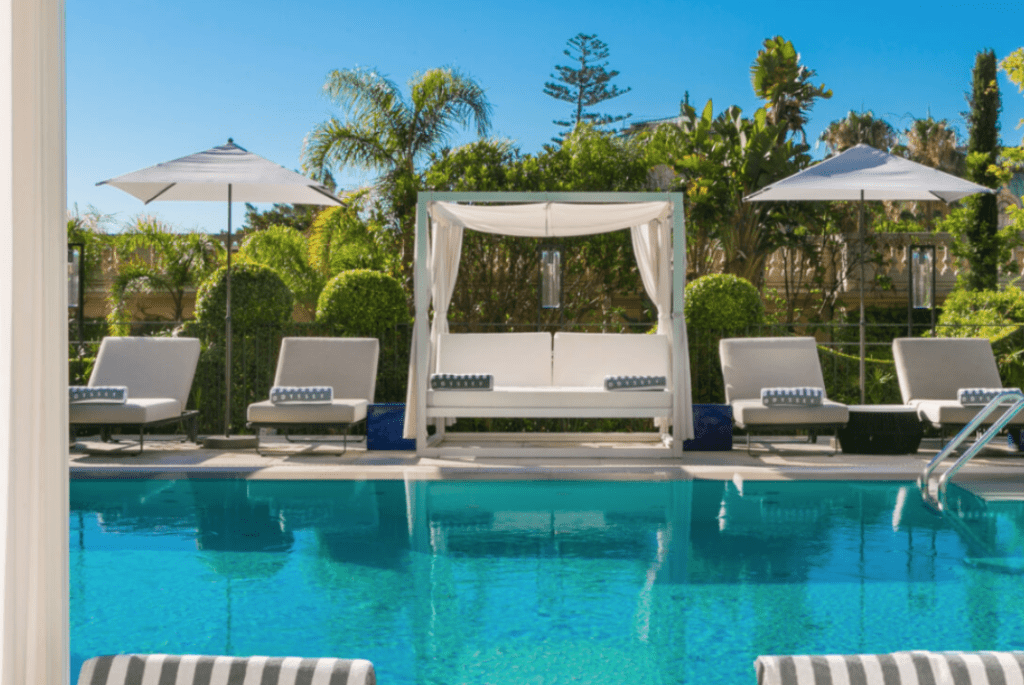 A DESTINATION IN ITSELF
The Hotel Metropole Monte-Carlo is a place which is complete in itself. It is a source of wonder for your senses, emotions and dreams. The architecture and decoration are classical and timeless with a touch of modernism. Its warm Mediterranean spirit makes it different from other hotels – it is nearer to being an independent house.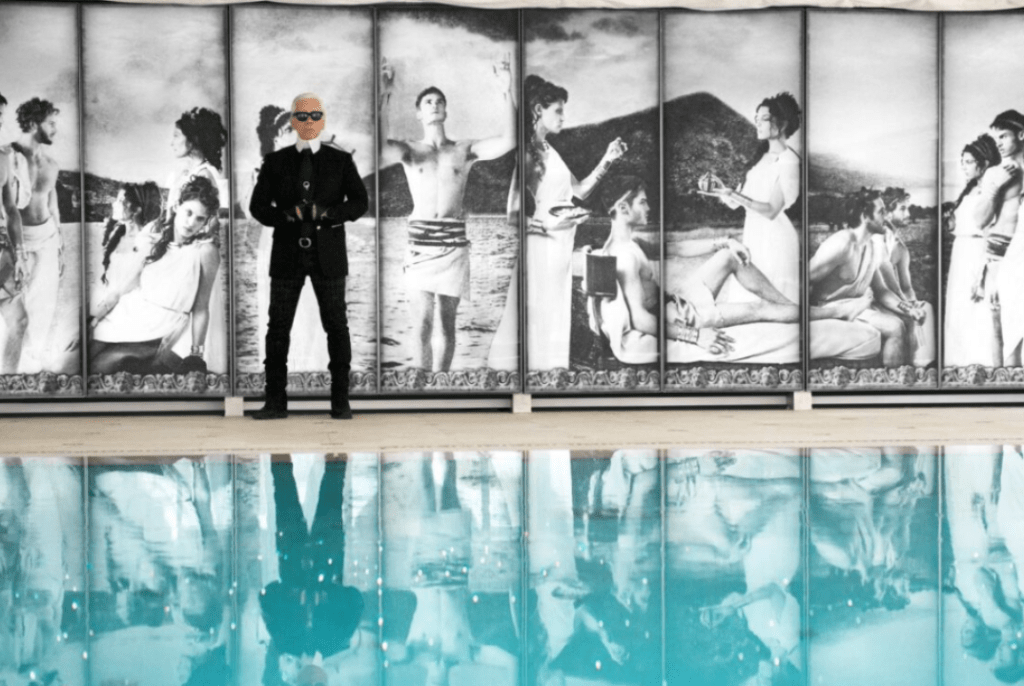 SPA GIVENCHY BY METROPOLE & ODYSSEY POOL OASIS
At nightfall, the magic happens, revealing the twinkling stars of the pool and the illumination of the famous fresco, an art work signed by Karl Lagerfeld, illustrating the Voyage of Ulysses.
ODYSSEY lounge bar offers a selection of signature cocktails and exquisite tasting plates to share from 6pm.

SIGNATURE SUITES
CARRÉ D'OR SUITE
Revamped in November 2019, the Suite Carré d'Or of the Hotel Metropole Monte-Carlo is a symbol of luxury and charm, which offers a unique experience.
AZUR SUITE
Located on the ground floor of the hotel, the Suite Azur offers large bay windows with a spectacular view.
PRESITGE SUITE
Prestige Suites are located on the top floor of the hotel.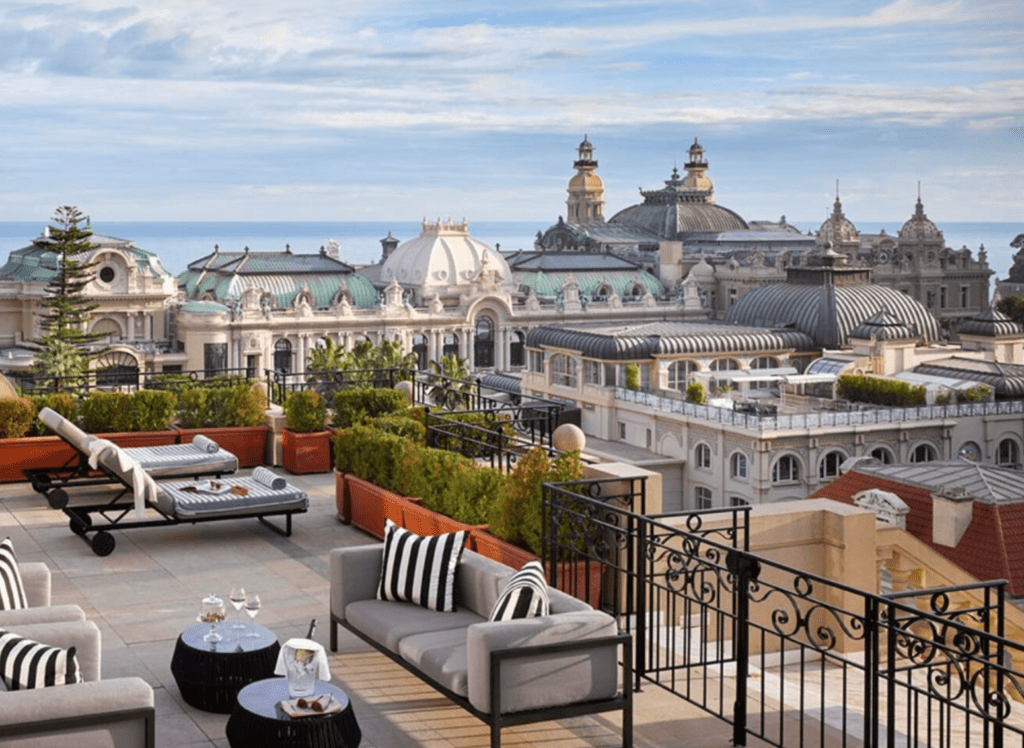 RESTAURANTS
CHEF CUSSAC
Live unique and convivial culinary experiences

GREEN ATTITUDE
Since 2007, The Hotel Metropole Monte-Carlo has established an environmental policy called "Green Attitude" whose main objective is to reduce the impact of its activity on the planet and preserve biodiversity.
This commitment was formalized in various charters and is dedicated to all: employees, suppliers, subcontractors and seeks to educate its customers.
In this respect, the Hotel Metropole has started selective sorting, recycling water and energy, obtained environmental certifications and awards, organized training and created a "Green Committee" composed of staff members from different services. The Hotel Métropole gives priority to suppliers who share these values, inviting them to implement a responsible and sustainable purchasing policy.
"Alone we go fast, Together we go further."
POINTS OF INTEREST NEARBY
The Hotel Metropole Monte-Carlo created the program "Just For You" with a selection of bespoke exclusive leisure activities for memorable and unforgettable experiences to be shared with your family or your friends.
Let your dreams come true at the Hotel Metropole Monte-Carlo and live an ultimate experience.
An evening at the museum
Make the majestic Oceanographic Museum of Monaco your playground for a night…
Journey into Bacon's world
The only foundation in the world dedicated to Francis Bacon welcomes you for a private visit.
Wellness break parents/children
Spend a pampering moment between mothers and daughters or fathers and sons to spend an unforgettable moment of complicity.
Little chefs
The Head Pastry Chef at the Metropole Monte-Carlo Restaurant opens the kitchen doors to children
Influencer for a day
Your passions are travel and photography ?
Goldeneye experience
On the program, a private visit of the Monte-Carlo Casino, a fly-over in a helicopter…
Backstage with the ballets de Monte Carlo
A behind the scenes private and exclusive tour of the « Ballets de Monte-Carlo » HAPPY KEY TO THE WORLD
passport to happiness

Since 2007, we have set sail for one of the most exciting social adventure: Atelier Voyage. Our goal has always been to create inspiring moments for your perfect journey, encompassing the best accommodations but also all your gastronomic and cultural needs, wherever your heart may take you.

Indeed, our deep love & knowledge of the world's destinations can direct you to the right destinations while meeting your most demanding expectations. This is reaffirmed with the recognition of Preferred Partners
& unique travel professionals around the globe.

With a dedicated team, we expand and continue to express our passion for the essence of travel, for Art History & Humanity as a whole.

We hope to pass this passion on to you through our tailor-made itineraries designed for your eyes only… We invite you to experience Atelier Voyage, your passport to happiness.

Gabriel & Gerhard

Atelier Voyage Founders