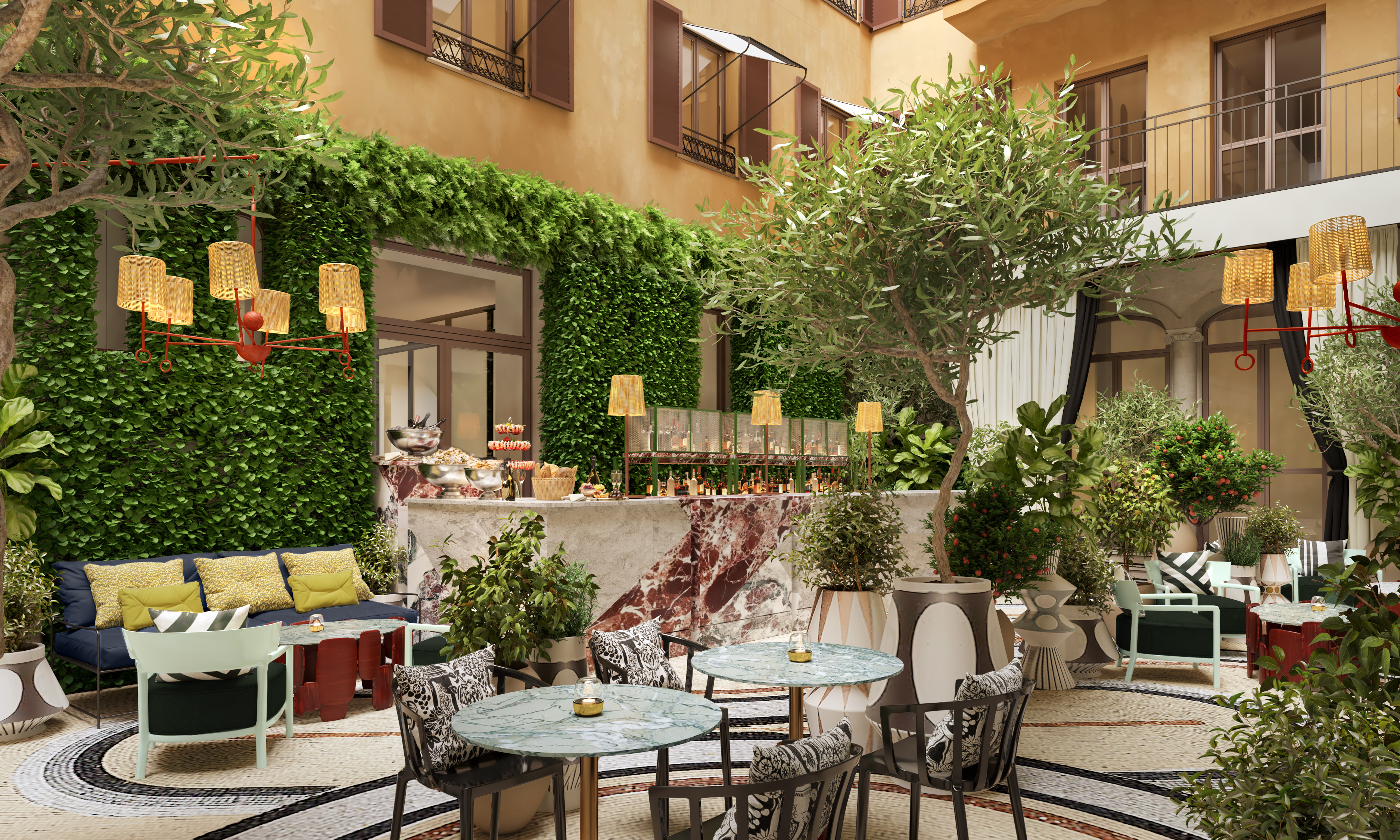 W Rome redefines the luxury hotel scene of the Eternal City through its informal yet impeccable Whatever/Whenever service and trademark high energy. It is the perfect match for the duality of the Italian, between reverence for tradition and defiance of expectations, a magnetic social hub shedding light on the future of the Eternal City.
INTERVIEW WITH CHRISTIAN ZANDONELLA, GENERAL MANAGER

What brought you to your highlighted W Hotel property – what was your main inspiration and/or challenge on-site?
To open the first W Hotel in Italy is a once in a lifetime opportunity and I am sure wasn´t going to pass on it. Rome is an endless inspiration, please remember that the main attraction of Rome are the Roman themselves.


What is the Design USB of W Rome?
The Hotel has taken an italian inspired color palette, patterning, leather, and marble to call out the past, present and future. This is done through effortlessly chic yet bold design that layers the new and the old, creating an experiences that defies all expeectations. Think dramatic interiors inspired by history.

What is your signature feature?
The Italian philosophy that ties good food and conversation together naturally plays out whenever and wherever at W Rome. Ciccio Sultano brings his passion to the Hotel´s Cuisine, with timeless Sicilian cooking brought to the tables at Giano Restaurant.

What is the upcoming (Summer/Fall 2021) Event not-to-be-missed?
We will premier this late Summer 2021, our passion will be to creat one of the best W experiences worldwide and we hope you will join the clebrations in Rome.

What would you like to add to best describe your W Hotel property – enticing our clients to go and discover?
We are the new slightly rebelious kid on the block with an immense passion for design, fashion, music, italian food and handcrafted cocktails. From our concept store to our digital gallery to the home made brioche and granita in the morning or freshly baked roman pizzas on our rooftop lounge. You will never see Rome with the same eyes again.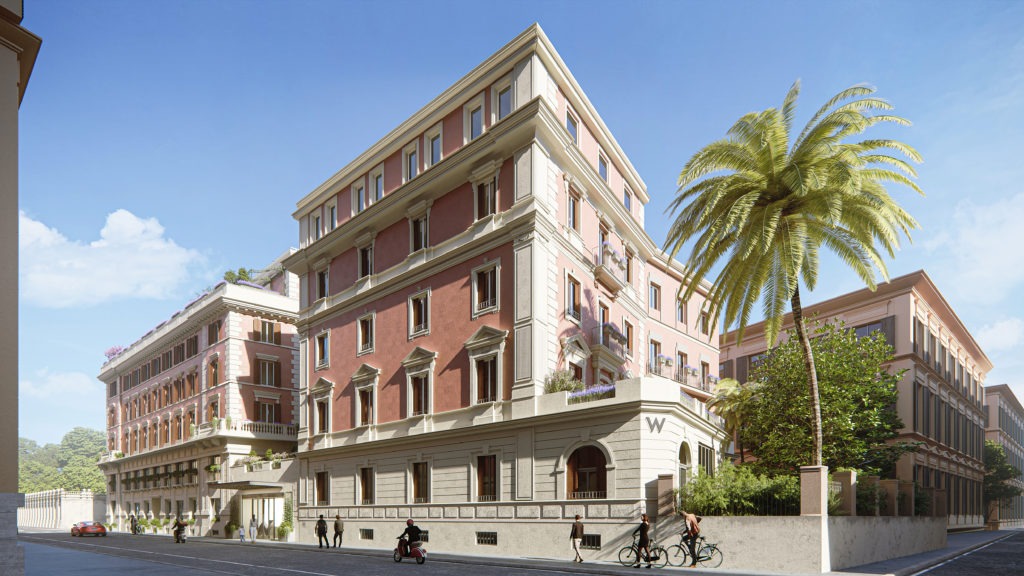 WOW ACCOMMODATIONS
Within the hotel's 162 rooms and suites, the vibe is calm, though colors are bold, design is layered, and detail indulgent. Private balconies and terraces add outside space and iconic views.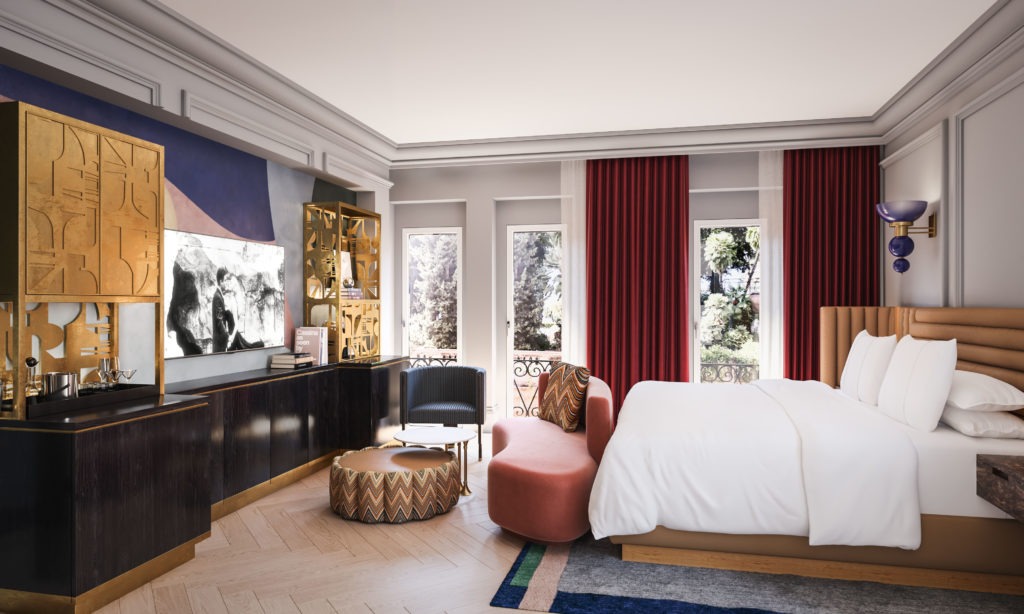 KEY TO THE WORLD
passport to happiness

Since 2007, we have set sail on a most exciting worldly adventure: Atelier Voyage.
Our goal has always been to create inspiring moments for your perfect journey, encompassing best accommodations but also all your gastronomical and cultural needs, anywhere your heart may lead you.

Indeed, our deep love & knowledge of world destinations can set you on the right itinerary, satisfying your most demanding expectations.

This is reaffirmed with the recognition of Preferred Partners
& unique individuals across the globe.

Along with a dedicated team, we expand & continue to express our passion for the Essence of Travel. We convey this passion via our tailor-made itineraries designed for your eyes only… Experience Atelier Voyage – your passport to happiness.

Gabriel & Gerhard

Atelier Voyage Founders