Historic Palazzo with a W Twist

Historic palazzo on the outside, a bold interpretation of luxury inside, W Rome redefines the luxury hotel scene of the Eternal City through its informal yet impeccable Whatever/Whenever service and trademark high energy. It is the perfect match for the duality of the Italian, between reverence for tradition and defiance of expectations, a magnetic social hub shedding light on the future of the Eternal City.
W Rome has something for everyone, whether it be a sweet retreat at Zucchero x Fabrizio Fiorani, a cocktail with upbeat music at W Lounge or live entertainment at Giardino Clandestino. On the upper floor, striking views of the city make Seu Pizza con Vista, in collaboration with Pier Daniele Seu, and WET Deck even more exceptional.

INTERVIEW WITH SUSANA RIBEIRO
Travel Industry Sales Manager
Now two years in the making, what you see as the W Rome´s (r)evolution?
Partnerships. At W Rome, we have recognized their value from the very beginning and in two years we activated them around all W brand's passions and values.
These partnerships provided the hotel with the opportunity to further enhance our food and beverage experience, are an integral part of the business and help further increase the value of the hotel's outlets, as well as reinforce our luxury lifestyle identity, and the focus on our programming (Main partnerships so far: Chef Ciccio Sultano – Giano Restaurant; Fabrizio Fiorani – Zucchero x Fabrizio Fiorani; Pier Daniele Seu – Seu Pizza Con Vista; Daria Reina & Chez Dede – Hotel Store (2022); Big Soup – The First Italian Resell Store – Hotel Store (2023); Codalunga by Nico Vascellari – Codalunga X W Rome 2022 event series).
After visiting the property last year, Atelier Voyage´s CEOs were fully impressed by the culinary approach – what is the Chef´s key concept today?
The two Michelin-star Chef Ciccio Sultano is at the helm of Giano Restaurant, on the ground floor. Giano Restaurant's menu taps into Ciccio Sultano's self-expression. A deep reverence for his homeland of Sicily is the basis for such inventive flavors which are strong and elegant, as well as totally international. Absorbing the island's epic narrative, Ciccio and Executive Chef Nicola Zamperetti work with a melting pot of cosmopolitan influences from classic Italian to Arabic and Spanish.
On the other hand, our rooftop is the reign of the champion of pizza, Pier Daniele Seu. His creative approach has taken his creations global, earning him a batch of awards, including Pizzaiolo of the Year 2022. His expertise and resonance was brought to W Rome giving life to Seu Pizza con Vista, featuring an out-of-the-ordinary dining format, with pizza, crudo and cocktails, and breathtaking views over Rome.
The rooftop offers great views and the W Lounge more great Roman vibes for its guests – any exciting programs there for this Summer/Fall 2023 Season?
Within our integrated programming project, a special focus will be dedicated to music and entertainment, to activate new local synergies and make W Rome's outlets platforms for connections. Building up on some key elements in line with W brand passions and identity, some dedicated formats of events and activities were developed with the aim of making the hotel a point of reference for emerging talents, music lovers and food enthusiasts. Through a series of fixed appointments and dedicated formats, we'll create a community that has W Rome as its point of reference for the discovery of new and original experiences in a refined yet welcoming environment.
Your W Rome accommodations are incredibly vibrant in design – wow features to be here highlighted?
Historic palazzo on the outside, a bold interpretation of luxury inside, W Rome's design celebrates the Italian attitude and captures the energy of the Eternal City. The hotel has taken an Italian inspired color palette, patterning, leather, and marble to call out the past, present, and future. Behind the welcome desks, the floor-to-ceiling fresco adds to the conversation with its current twist on classical art, while the chrome welcome pods, sculpted as chariots, add a mod edge. Within the hotel's 162 rooms and suites, the vibe is calm, though colors are bold, design is layered, and detail indulgent. Private balconies and terraces add outside space and iconic views including some overlooking the Istituto Svizzero di Roma and its lush gardens.
WOW Accommodations
Within the hotel's 162 rooms and suites, the vibe is calm, though colors are bold, design is layered, and detail indulgent. Private balconies and terraces add outside space and iconic views.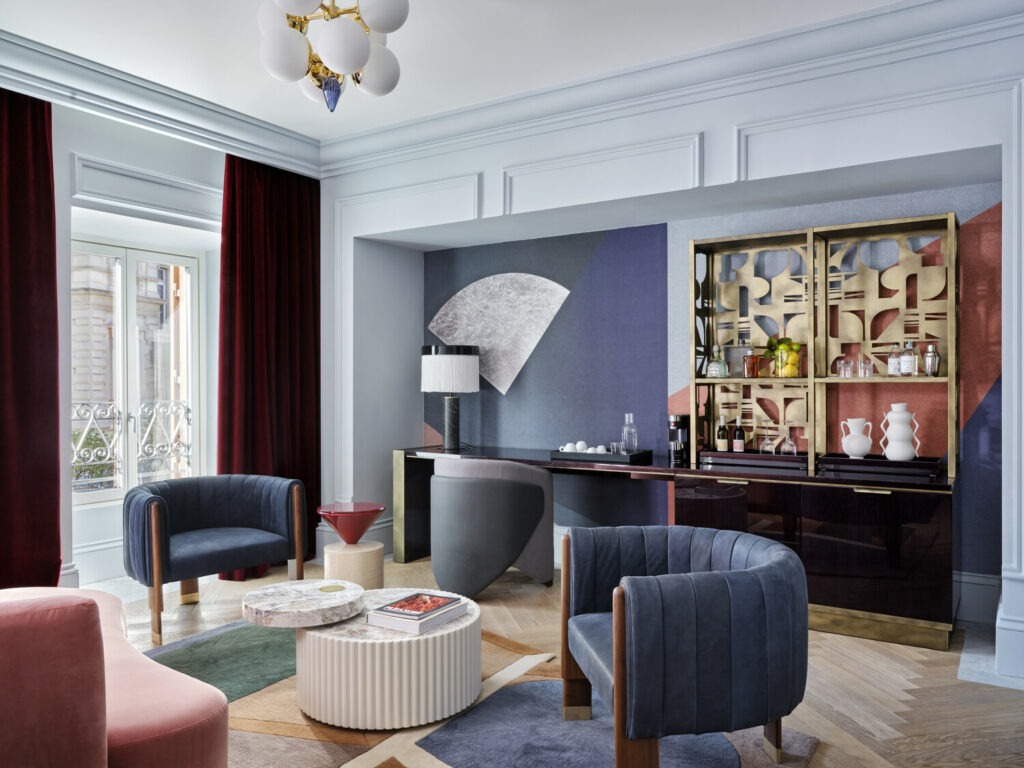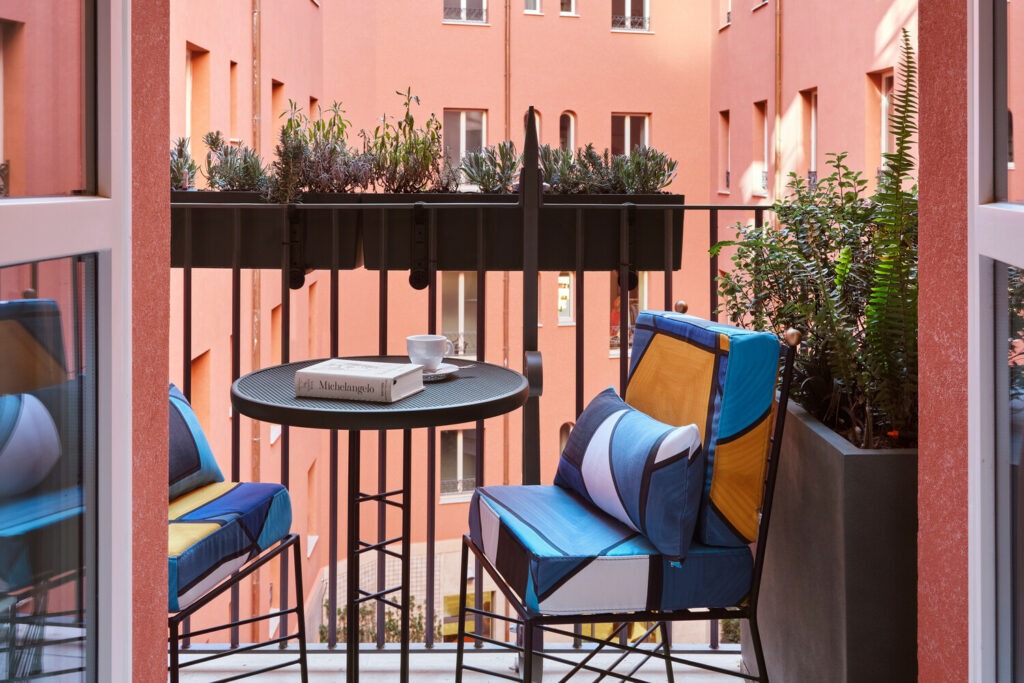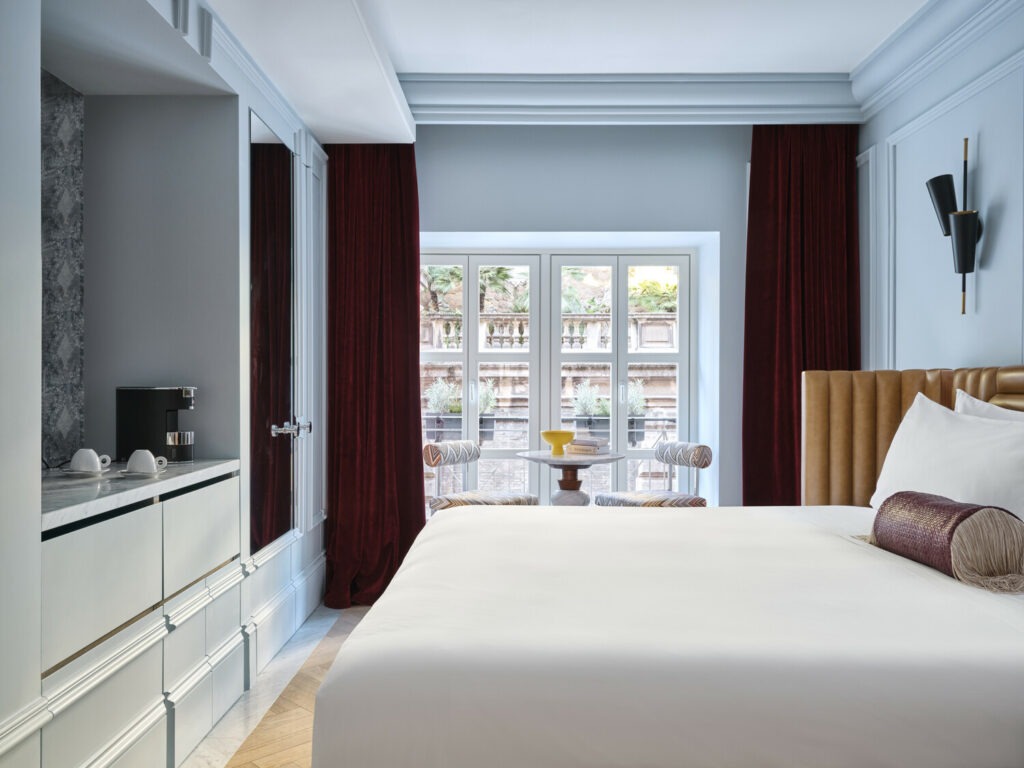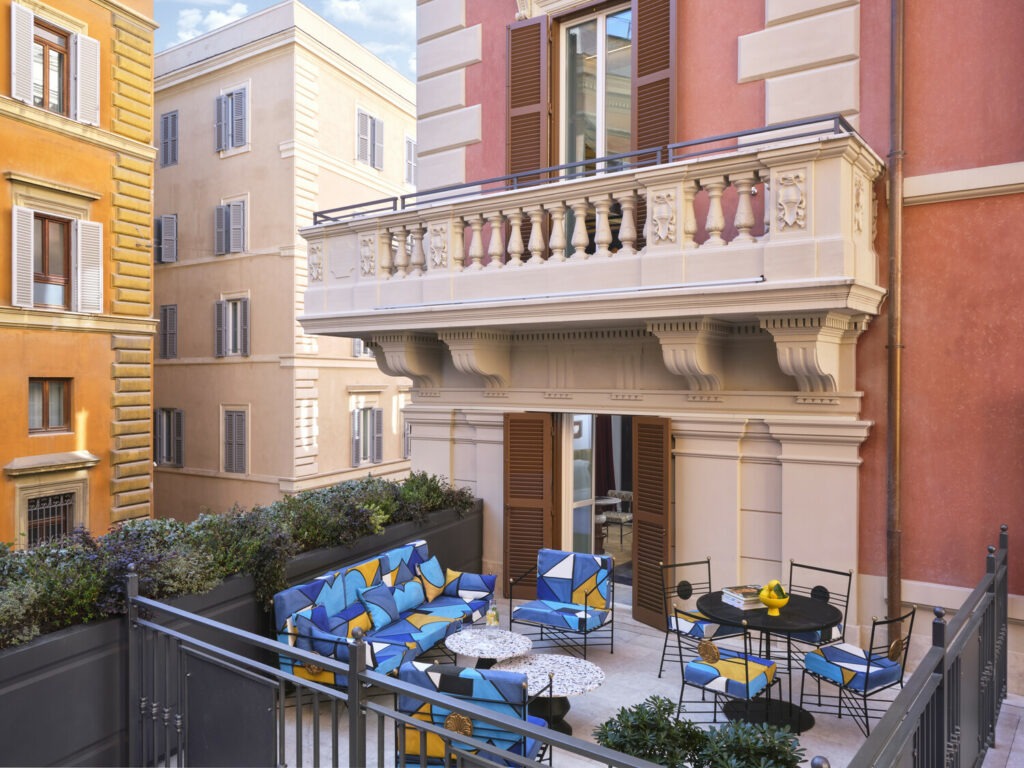 LIFESTYLE DINING
OBSESSION WITH FOOD & SOCIALIZING

Giano Restaurant

W Rome entry to the local scene in an unapologetically Italian way, starting from the taste experiences with Head chef Ciccio Sultano who shakes up the city's foodie scene with authentic Sicilian cooking served at Giano Restaurant.
W Rome Rooftop
The rarity of a Rome rooftop terrace with views of the city's most iconic landmarks, makes the hotel's upper floor all the more exceptional. It's there that Seu Pizza con Vista brings relaxation to a new level. Adjacent to WET Deck, it serves cocktails, crudo and pizza, while a DJ set plays.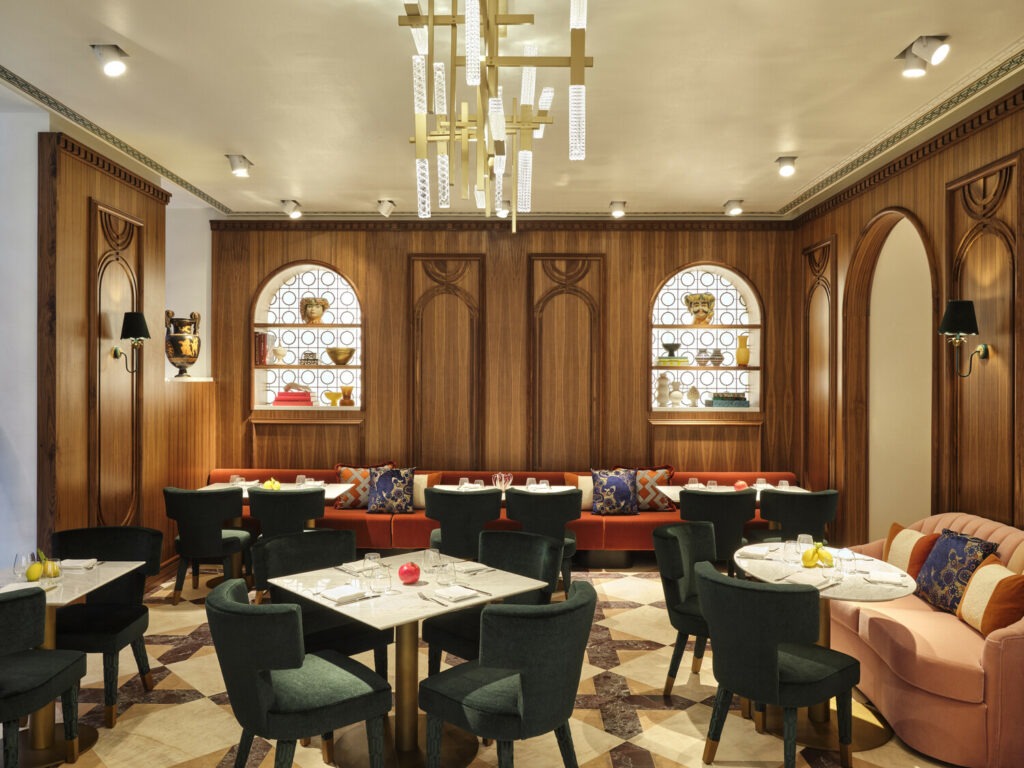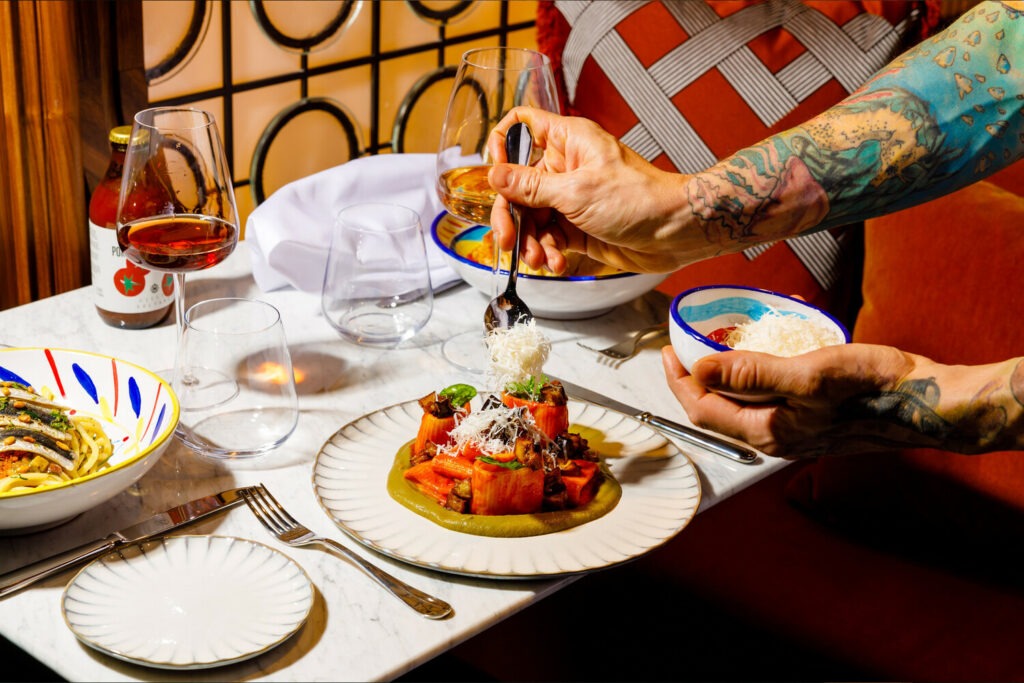 W Lounge

The place that brings the pulse of the city to the hotel's doorstep, W Lounge, is an any-hours destination, fueled by music and cocktail culture, with individual drinks are served using essences of abundant fruits, herbs and florals that form a complete story rooted in nature and philosophy.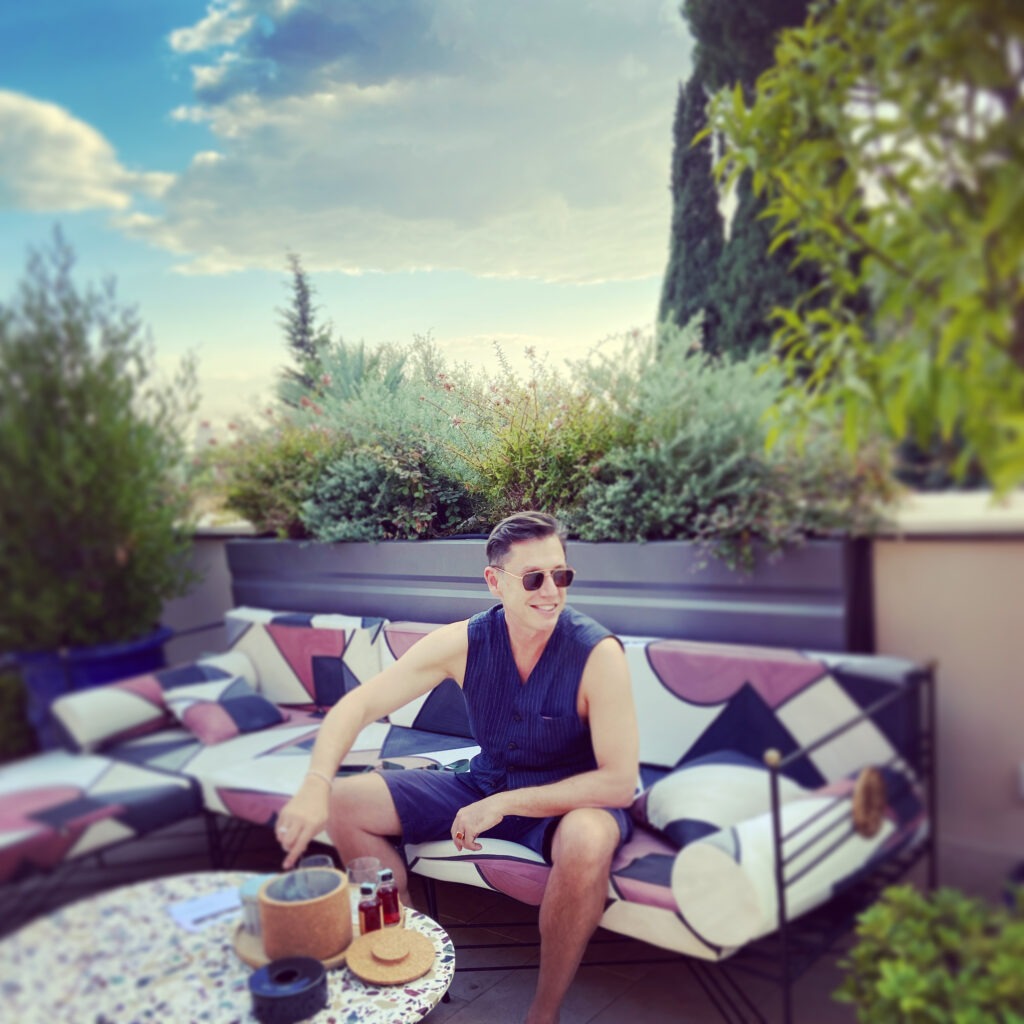 HAPPY KEY TO THE WORLD
passport to happiness

Since 2007, we have set sail for one of the most exciting social adventure: Atelier Voyage. Our goal has always been to create inspiring moments for your perfect journey, encompassing the best accommodations but also all your gastronomic and cultural needs, wherever your heart may take you.

Indeed, our deep love & knowledge of the world's destinations can direct you to the right destinations while meeting your most demanding expectations. This is reaffirmed with the recognition of Preferred Partners
& unique travel professionals around the globe.

With a dedicated team, we expand and continue to express our passion for the essence of travel, for Art History & Humanity as a whole.

We hope to pass this passion on to you through our tailor-made itineraries designed for your eyes only… We invite you to experience Atelier Voyage, your passport to happiness.

Gabriel & Gerhard

Atelier Voyage Founders