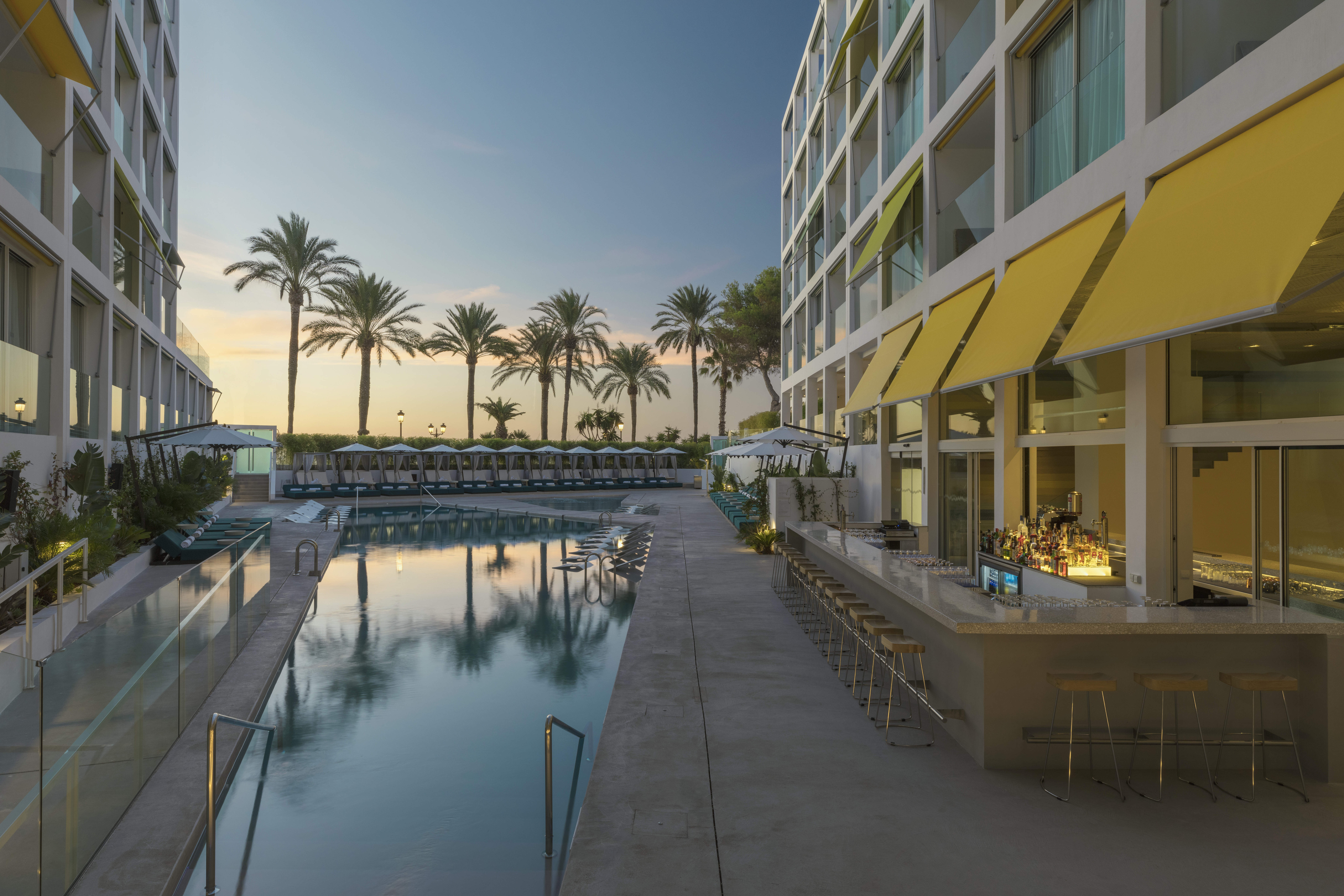 W Ibiza
White Heat, Boho Beat

W Ibiza is an idyllic escape with the playful charm of Ibiza. With its beachfront, the hotel is located in Santa Eulalia, which offers a mix of trendy boutiques, amazing dining options and other hotspots, all walking distance from the hotel. The majority of rooms have a walk-on balcony and many have stunning Mediterranean views.

INTERVIEW WITH IGOR BUERCHER, GENERAL MANAGER

What brought you to your highlighted W Hotel property – what was your main inspiration and/or challenge on-site?
After opening and operating the W Amsterdam for 4 years I was presented with the opportunity to join this fabulous project here in Ibiza. Ibiza is a magical island and bringing the W brand to this hedonistic place was long in the making!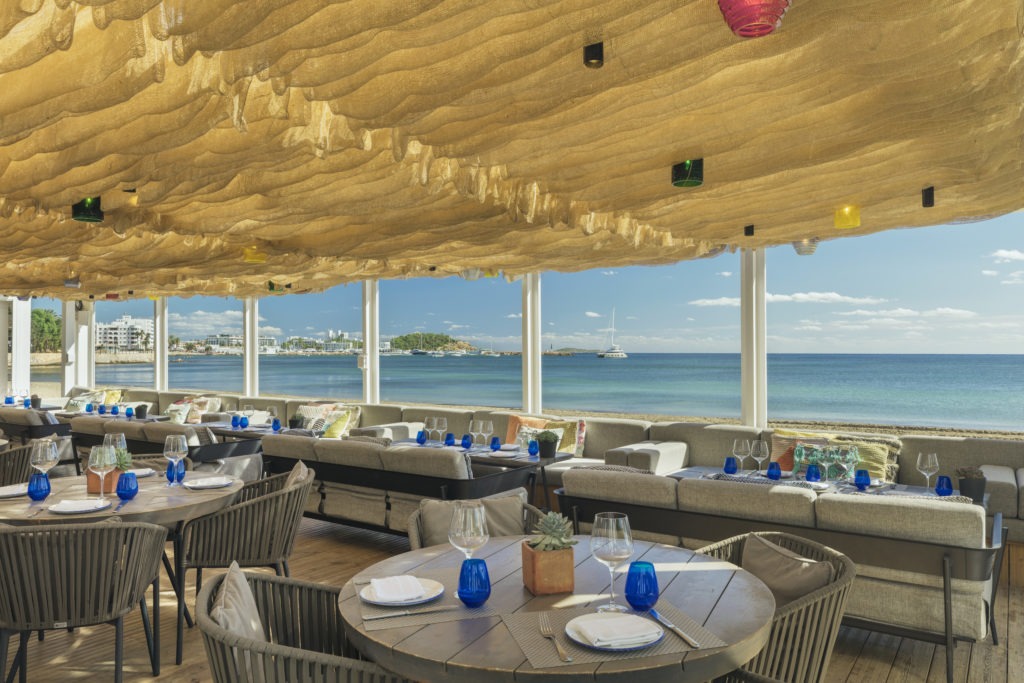 What is the Design USB of W Ibiza?
The design narrative of W Ibiza draws from the island´s rich historic and social life. It is where flower power meets club culture and myths, legends and nature amplify the compulsive, enigmatic spirit. Every area of the hotel tells a story through subtle details that will connect our guests with the island. For example, the W Lounge, the social epicenter of the hotel, with its big steps and Boho pillows invite our guests to sit down and mingle. This design feature is inspired by the steps in Dalt Vila, Ibiza´s fortified old town and UNESCO World Heritage Site, to transmit the feeling of a village square. Many of the details in our guestrooms reflect a Flower Power philosophy with the various boho pillows and bed throws, or the splash painted bed boards that pay homage to Jackson Pollock and the free flowing 60s which marked the start of tourism in Ibiza.

What is your signature feature?
My personal favorite venue is GLOW – our adults-only exclusive rooftop where poolside meets creative cocktails. GLOW has sun from sunrise until sunset and offers a great chilled out vibe. I am looking forward to our FULL MOON RISING events – the full moon rises directly in front of the hotel and these events are coupled with the finest live performances celebrating these beautiful occasions. Please ensure you reserve your table ahead of time!

What is the upcoming (Summer/Fall 2021) Event not-to-be-missed?
Our property always programs events around our passion points of music, fashion and design. For example, we have DJs around the pools all day, and we have created fabulous events for a number of evenings during the week. That all said, experiencing Ibiza from a different lens – less crowded, more focused on its natural beauty and bespoke activities – is really the experience not to be missed this year. Here at W Ibiza our talents are at the ready to inspire epic experiences for our guests.

What would you like to add to best describe your W Hotel property – enticing our clients to go and discover?
W Ibiza is a true lifestyle Lux Escape with numerous Food and Beverage outlets as well as our amazing Away Spa. We are situated directly the beach, in the middle of the quaint town of Santa Eulalia. Everything is at your fingertip but you also never need to leave! Our talents are focused on service and your experience – reflected as the #1 ranked hotel in Ibiza on TripAdvisor.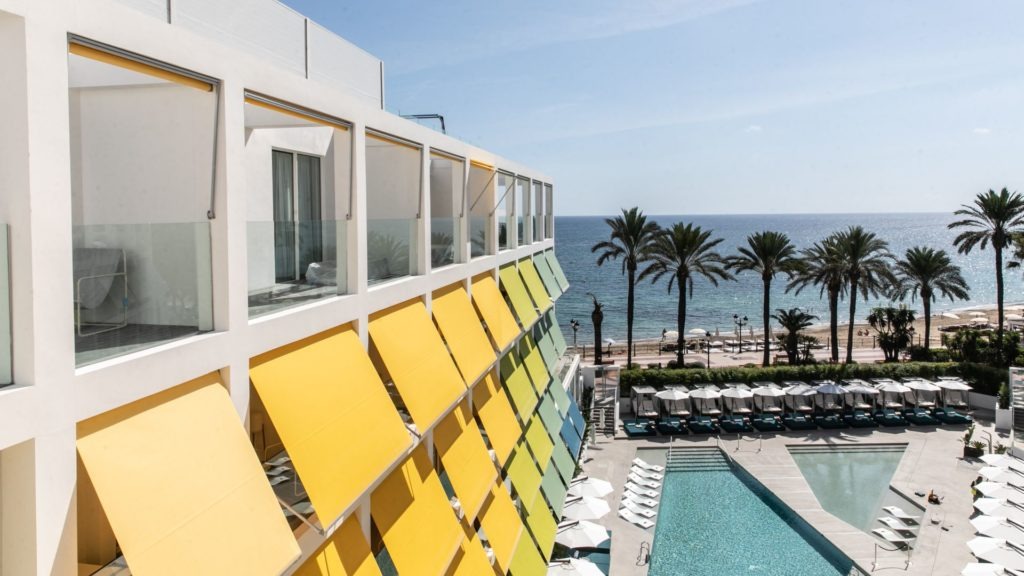 WOW ACCOMMODATIONS
It's all about ease of lifestyle and a relaxed vibe in the 162 guestrooms and suites. Owning a boho chic design, the majority of rooms and suites have a walk-on balcony and many have stunning Mediterranean views.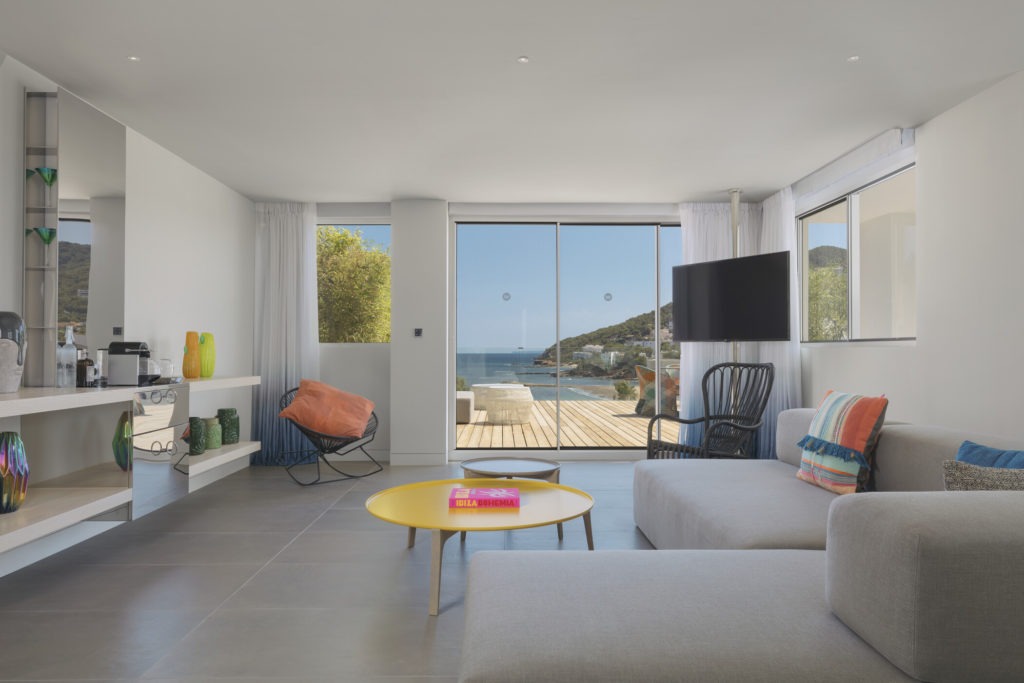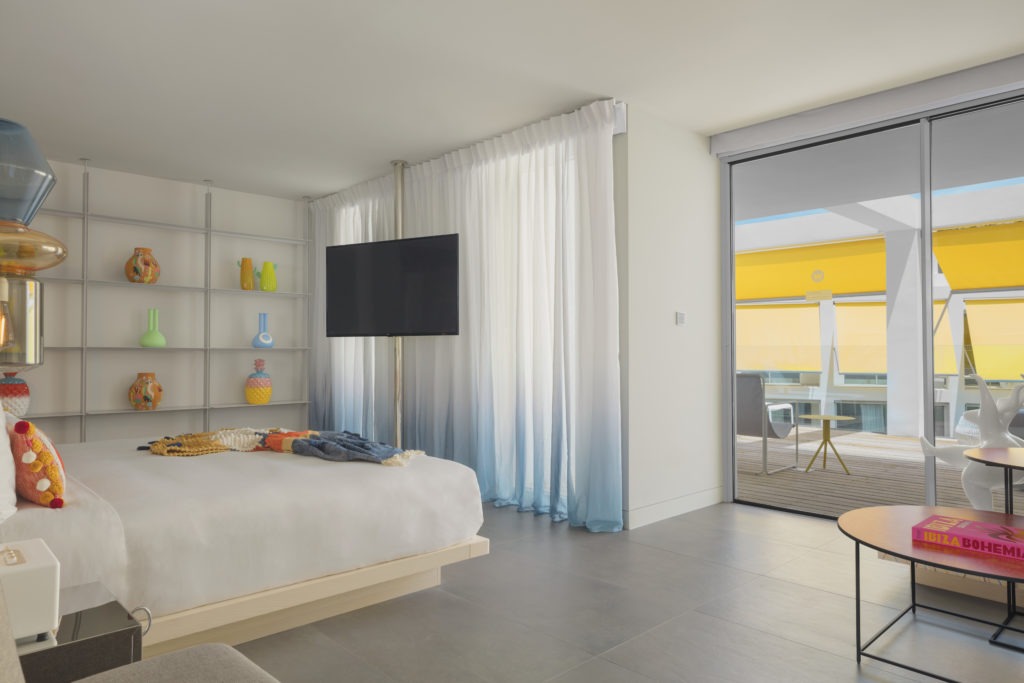 POINTS OF INTEREST NEARBY
Hippie Market Las Dalias
Port of Santa Eulalia
Golf Course
Cala Boich, Cala Llonga, Cala Llenya
Formentera
Es Vendrà Sunset
HIGHLIGHTS ON PROPERTY
Escape with a unique beachfront location.
Convenient location of the hotel as Santa Eulalia del Rio offers a mix of local art galleries, trendy boutiques, amazing dining options and other hotspots all walking distance from the hotel.
W Ibiza creates a full resort experience with no need to leave the hotel with the mix of 8 different F&B venues.
Unique boho chic designed rooms.
Majority of the rooms with a walk-on balcony and many with stunning Mediterranean views.
Complimentary beach beds for our hotel guests. HAPPY KEY TO THE WORLD
passport to happiness

Since 2007, we have set sail for one of the most exciting social adventure: Atelier Voyage. Our goal has always been to create inspiring moments for your perfect journey, encompassing the best accommodations but also all your gastronomic and cultural needs, wherever your heart may take you.

Indeed, our deep love & knowledge of the world's destinations can direct you to the right destinations while meeting your most demanding expectations. This is reaffirmed with the recognition of Preferred Partners
& unique travel professionals around the globe.

With a dedicated team, we expand and continue to express our passion for the essence of travel, for Art History & Humanity as a whole.

We hope to pass this passion on to you through our tailor-made itineraries designed for your eyes only… We invite you to experience Atelier Voyage, your passport to happiness.

Gabriel & Gerhard

Atelier Voyage Founders