W Barcelona
dive into the current

Designed by world-renowned architect Ricardo Bofill, W Barcelona sets the scene for a spectacular stay.
This 5-star hotel is located on the beachfront along the famous Barceloneta Boardwalk.
Get glamorous on our 26th-floor hotspot, ECLIPSE cocktail lounge or make your way down to our signature Living Room to find our restaurant FIRE & W LOUNGE for a cocktail (or two).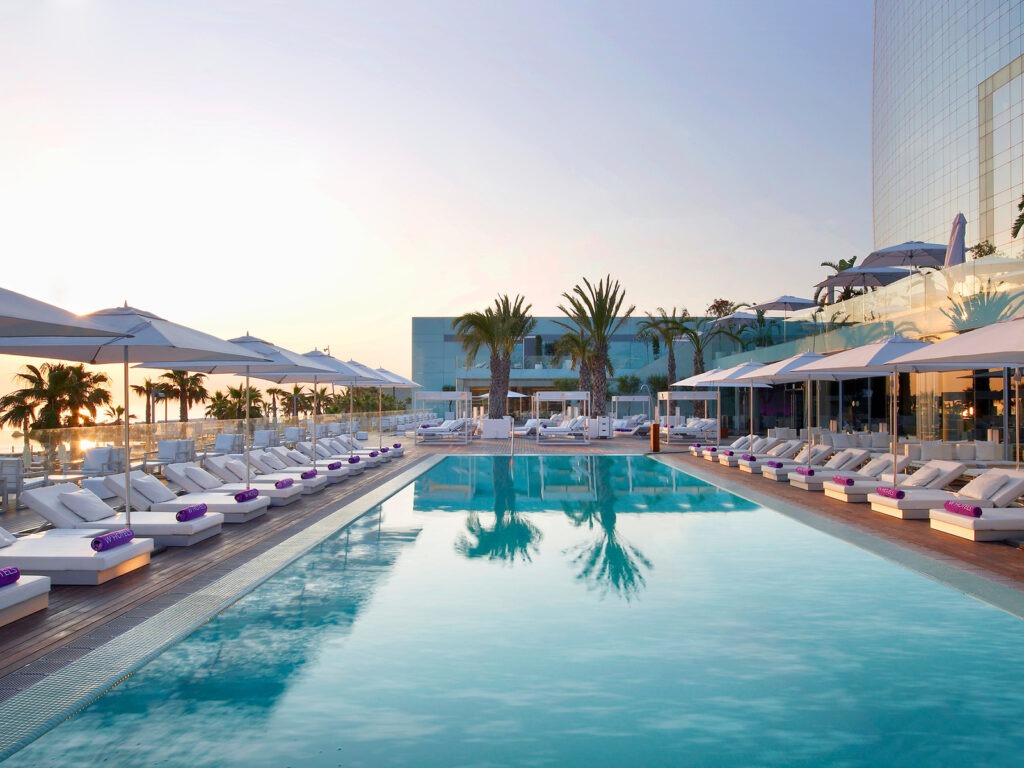 WELLNESS, YOGA & MORE
W Barcelona offers an impressive array of facilities to "Detox.Retox.Repeat", including W Spa, where guests can relax and recharge their batteries; "Get Away" thermal area including an indoor heated swimming pool and a 300sq.m+ "FIT Fitness Center", with state of the art training equipment and complimentary FUEL HIT and yoga classes.
Dive into one of two outdoor swimming pools and get creative at Europe´s first Sound Suite, a private music studio and writers room.

Don't forget to stop by the only hotel beach club in Barcelona, SALT with complimentary sun loungers for hotel guests.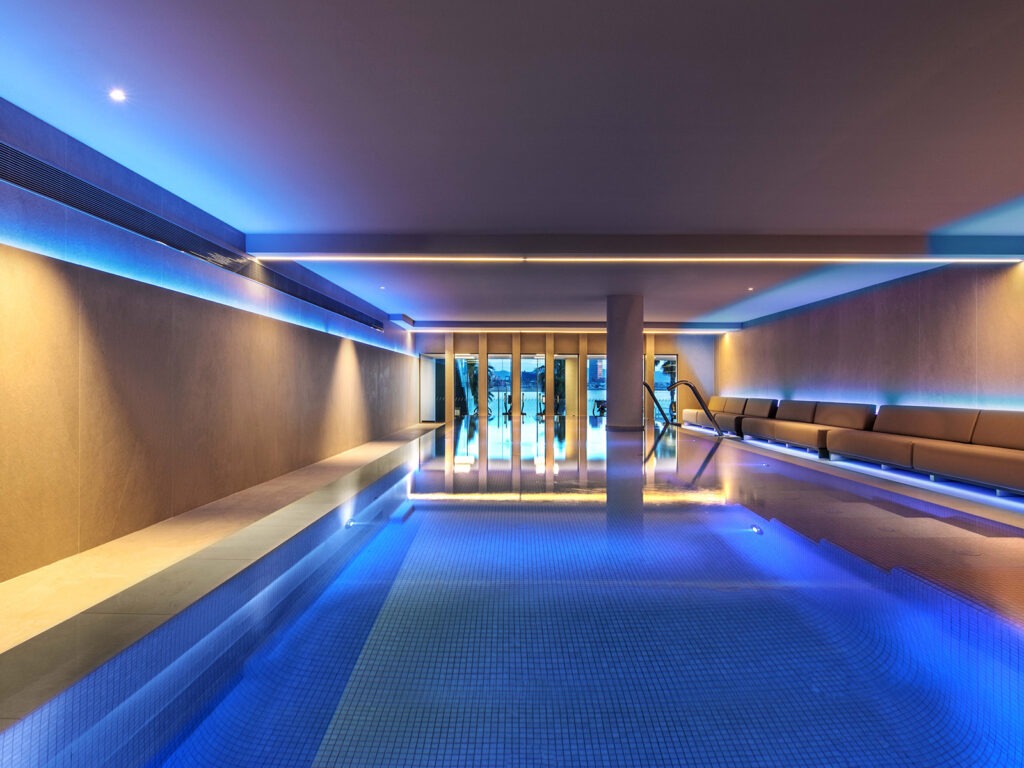 INTERVIEW WITH STIJN OYEN, GENERAL MANAGER

What brought you to your highlighted W Hotel property – what was your main inspiration and/or challenge on-site?
W Barcelona has been known for its innovative design since it first opened its doors in 2009. I was drawn to this beachside escape to continue leading its reputation in the market as the iconic flagship of W Hotels Worldwide. One of the most distinctive landmarks along the Barcelona coast and famed for its iconic sail shape and sea views, my challenge was to continue positioning the hotel and leadings its strategy to disrupt and redefine the Barcelona hospitality scene. Regularly hosting fashion events, product launches and high profile guests, the hotel has made a bold impression on both locals and international jetsetters alike.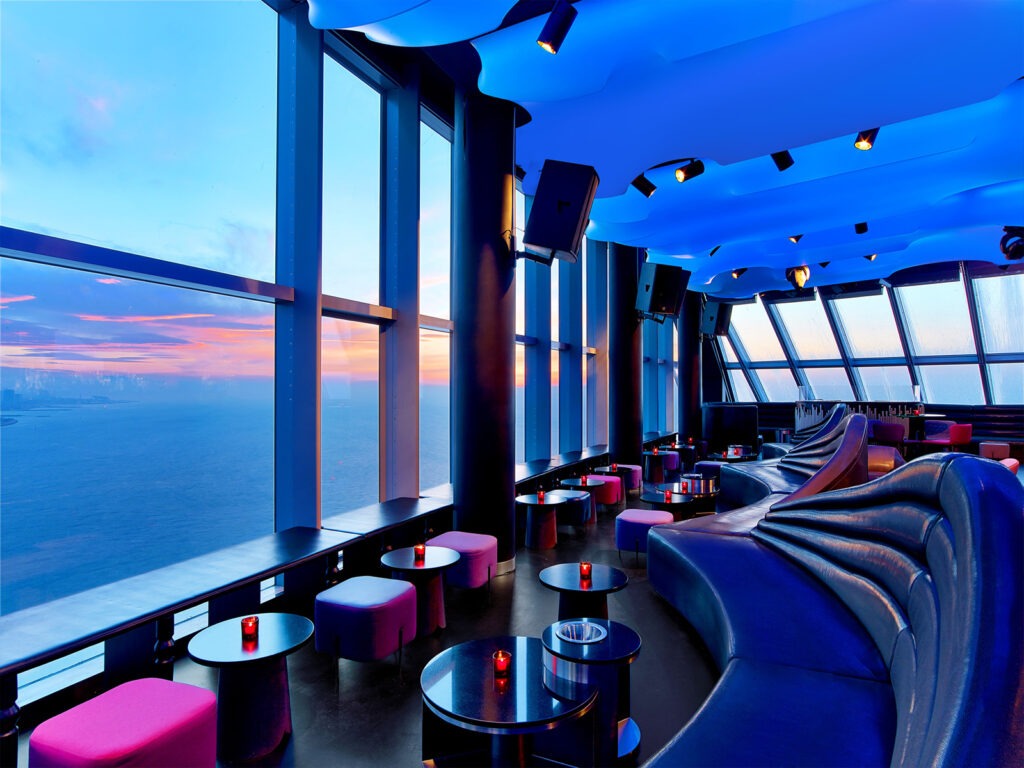 What is the Design USB of W Barcelona?
Inspired by the Mediterranean sea and fabulous Barcelona, as you make your way toward the distinguished "vela" or sail, you will be welcomed by the vintage glam of La Barceloneta; the busting fisherman's village boasting beaches, water sports and acclaimed restaurants. Inside, you will find an eclectic avant-garde open space framing the atmosphere in earth tones, ochres and oranges. From the coral colored walls to the detailed metallic accents , the cosmopolitan and contemporary personality of the hotel is highlighted here. In our guestrooms, you will find a design that celebrates its unique views offering a color palette derived from the blue hues of the sea, with pops of white, teal and rose gold to accentuate the light from the floor to ceiling windows.

What is your signature feature?
Since W Barcelona was built on reclaimed land, our signature feature is our amazing 360 views of the sea and our famous "vela" façade. Flying in from above and from almost anywhere in the city, we can be seen from all angles and are a distinct part of the city´s skyline.

What is the upcoming (Summer/Fall 2021) Event not-to-be-missed?
W Happenings bring our passions to life through programming: Design, Music, Fashion and FUEL and every year we host exclusive events highlighting each of those passion points. During the summer months, W Barcelona offers weekly activations that bring locals together and give guests a taste of the W Experience. We create the perfect place to gather with friends and see and be seen with key media and influencer crowds.
The Bonfire, our newest offering this summer: themed dinner on our WET Deck featuring special menus inspired by FIRE including a live show starting at 65€ with a welcome drink included.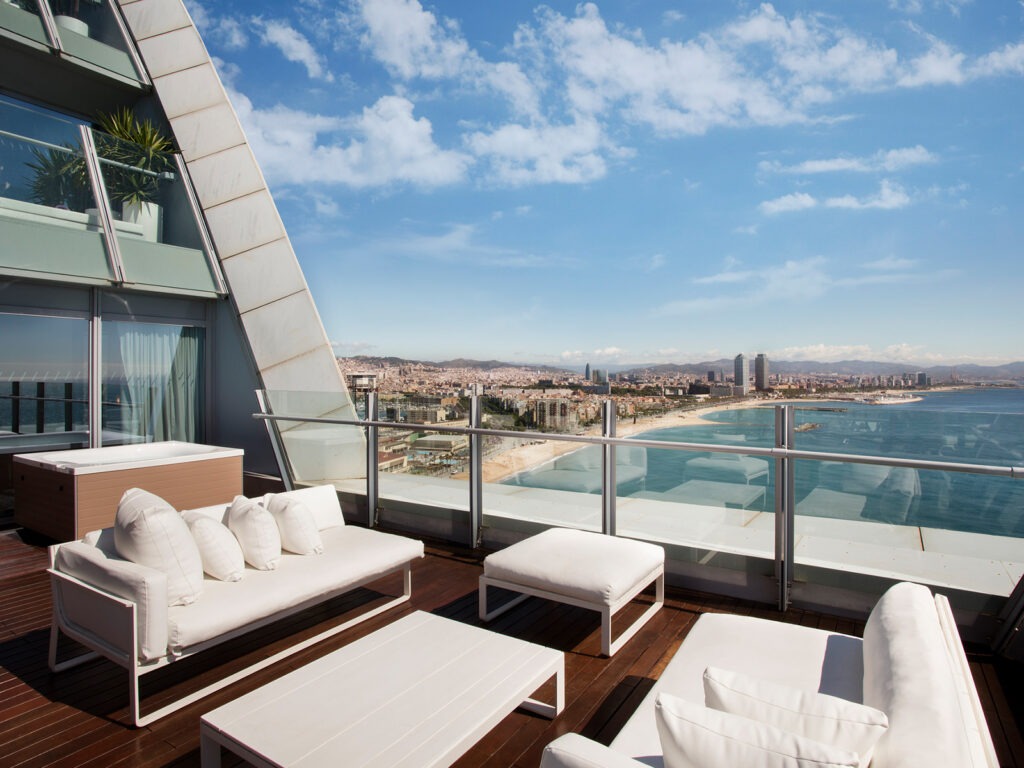 What would you like to add to best describe your W Hotel property – enticing our clients to go and discover?
To top it off, our never boring gastronomic offers can be savored from the city´s newest hot spot FIRE Restaurant and SALT Restaurant & Beach Club. Rise 26 floors above the Mediterranean to find Eclipse cocktail lounge with curated cocktails and the best views in the city. With a mission to fuel guests' lust for life, W ignites an obsessive desire to soak it in, live it up and hit repeat. Our Whatever/Whenever service provides guests the ability to discover what's new/next in Barcelona, to see more, feel more, go longer, stay later.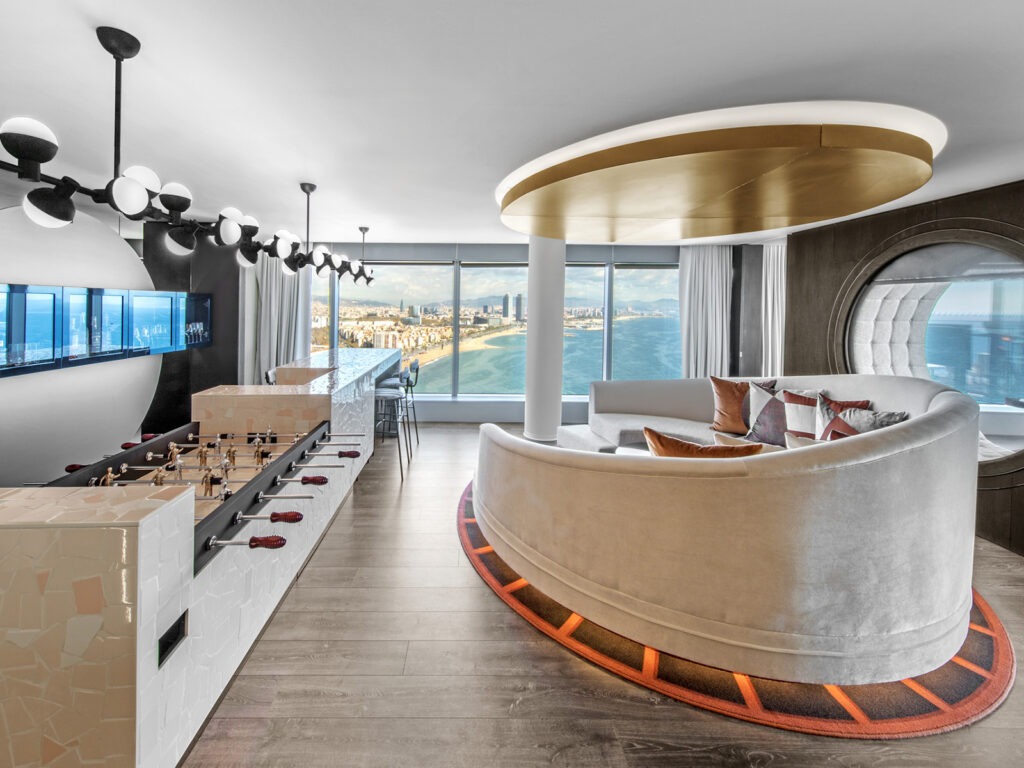 STAY IN STYLE
W Barcelona offers a combination of luxury and comfort in each of its 473 fabulous guestrooms and suites.
This 5-star hotel is located on the beachfront along the famous Barceloneta Boardwalk. Each guestroom and suite provides panoramic views over the Mediterranean Sea and the city of Barcelona.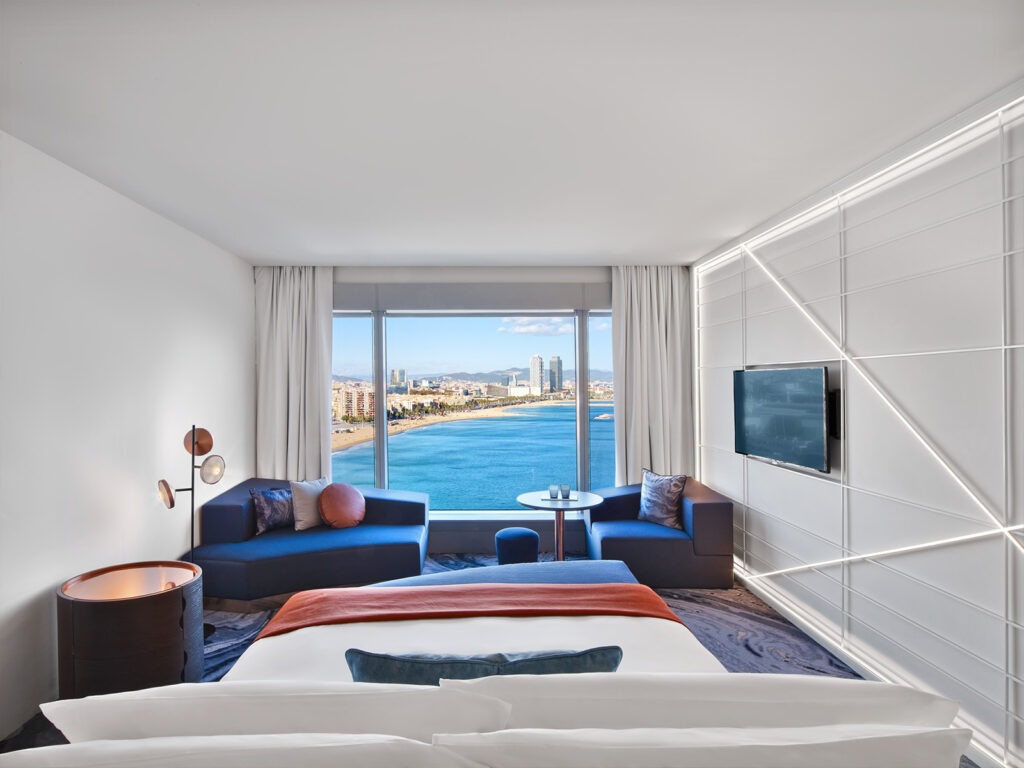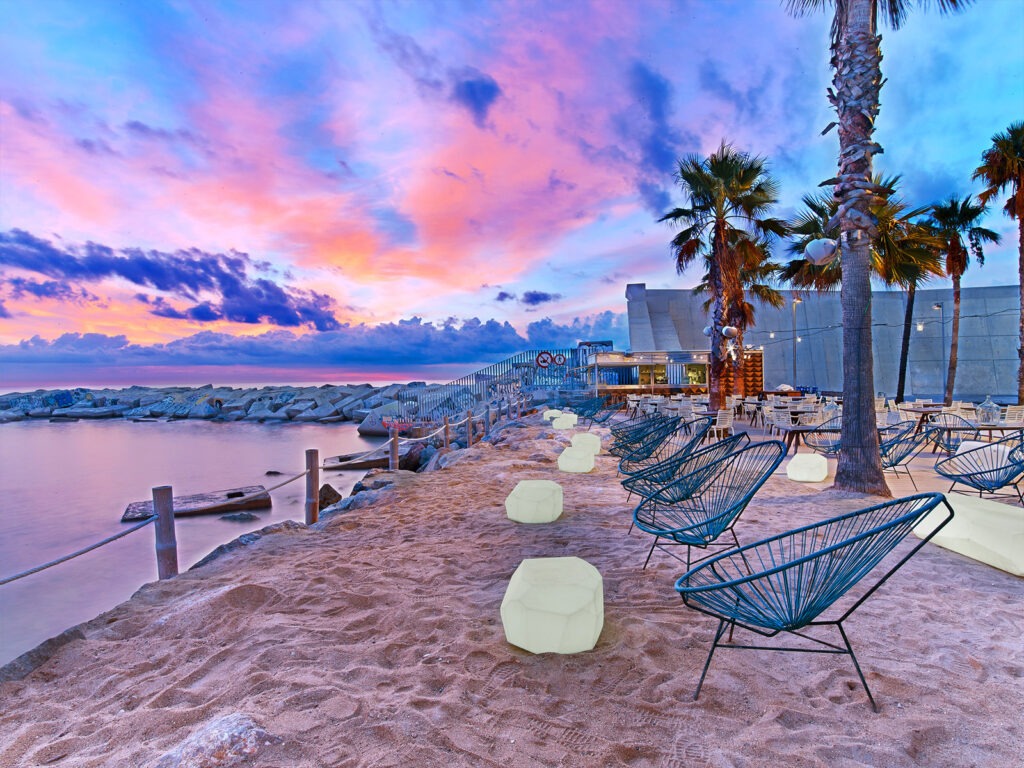 HAPPY KEY TO THE WORLD
passport to happiness

Since 2007, we have set sail for one of the most exciting social adventure: Atelier Voyage. Our goal has always been to create inspiring moments for your perfect journey, encompassing the best accommodations but also all your gastronomic and cultural needs, wherever your heart may take you.

Indeed, our deep love & knowledge of the world's destinations can direct you to the right destinations while meeting your most demanding expectations. This is reaffirmed with the recognition of Preferred Partners
& unique travel professionals around the globe.

With a dedicated team, we expand and continue to express our passion for the essence of travel, for Art History & Humanity as a whole.

We hope to pass this passion on to you through our tailor-made itineraries designed for your eyes only… We invite you to experience Atelier Voyage, your passport to happiness.

Gabriel & Gerhard

Atelier Voyage Founders