Flowing between low voltage casual and high intensity play, W Algarve adds a new and vibrant energy to the southern Portuguese coast. It's the place to turn up the heat and make waves.
W Algarve is the place where everyone can be who they want to be.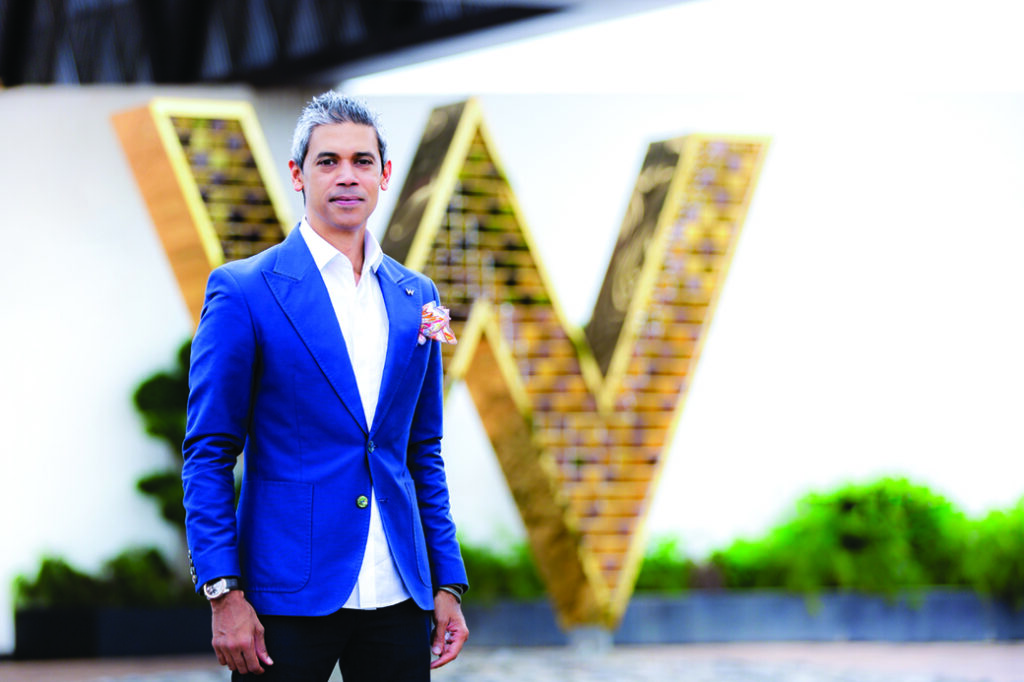 INTERVIEW WITH CAJETAN ARAUJO, GENERAL MANAGER

What brought you to your highlighted W Hotel property – what was your main inspiration and/or challenge on-site?
Having worked in luxury hotels my entire career, and with the St. Regis brand in the Middle East, the US and in Asia, luxury hotels most certainly set the bar for bespoke and flawless service and experience. However after joining the W Brand at W Goa, my understanding of how luxury is delivered in the world's premier and best known global lifestyle luxury brands changed 360 degrees, and not to mention I fell in love with the brand!
I always say that I don't see how you can leave W once you've had a taste of it! So, the opportunity to launch and be part of one of the most exciting hotels – W Algarve in Portugal, to bring lifestyle luxury, design, and bring the brand to life is a once in a lifetime opportunity.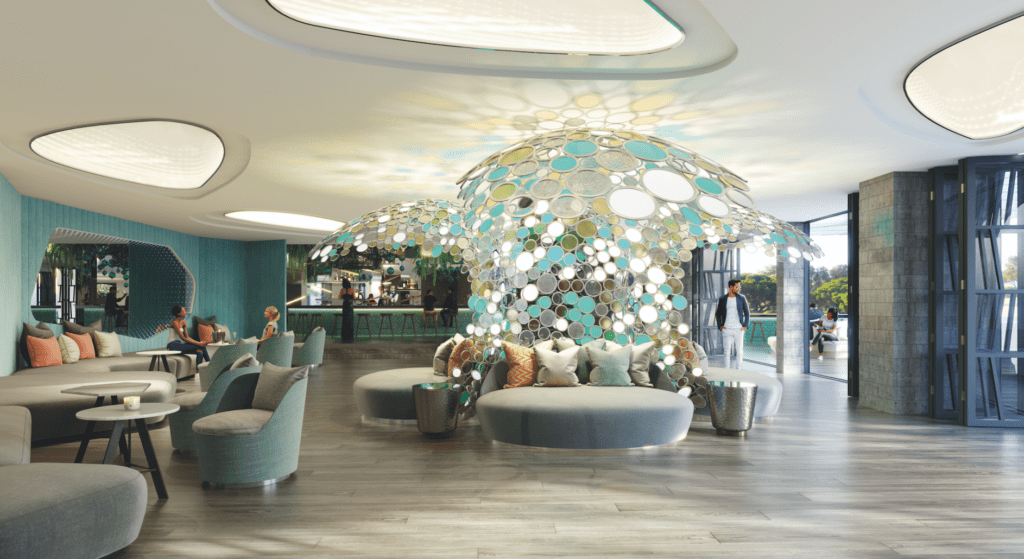 What is the Design USB of W Algarve?
The W Algarve represents everything that is Portuguese, by capturing its essence and history of artisans, and its world-renowned traditions and heritage in craftsmanship spectacularly interpretated to showcase 'Made in Portugal' in a unique and awe-inspiring way. The mesmerising curved Benagil caves inspired the flowing, organic nature of the hotel's exterior and interior spaces, while the soothing colour palette of blue, aquamarine and turquoise provide a continuous reference to the Atlantic, and the Algarve's signature azure sky. The carefully selected furnishings, curated art and spectacular lighting, all reflect local traditions and heritage – from ceramics, mosaic and crochet to Moorish costume, fishing villages and the destination's surf culture.
W Algarve has been designed by AB Concept, who have a glittering portfolio of luxury hotels and restaurants around the world. By the way, even our uniforms are designed by one of the top Portuguese designers – Gio Rodrigues, bringing style and design to every talent taking care of our guests.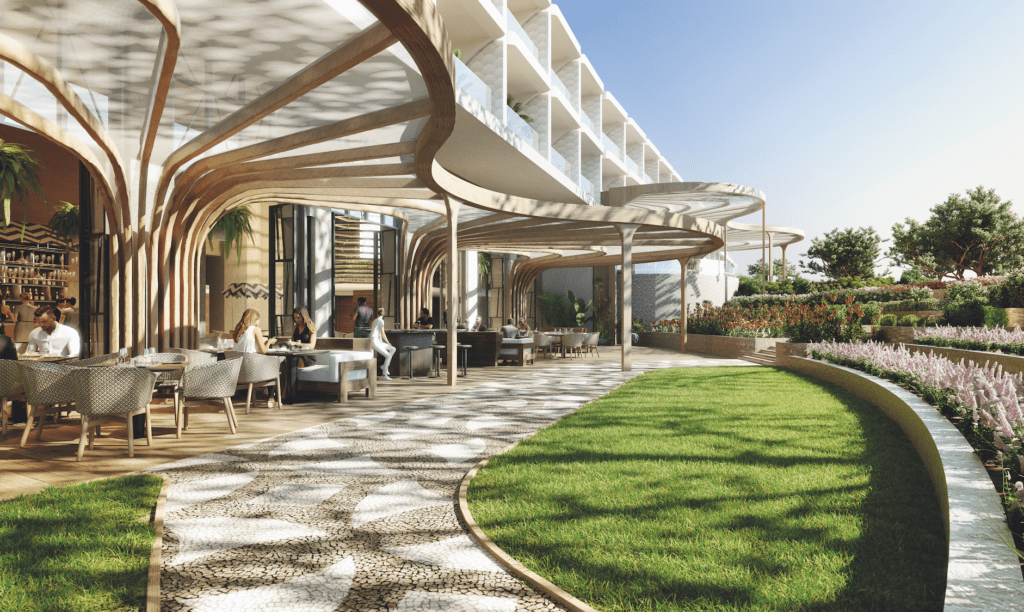 What is your signature feature?
From your first step out of the car, you're welcomed by a wave shaped porte cochère, then inside the Living Room by a wall decorated with local ceramics. The Living Room, our lobby is another stunning design made up of Moorish inspirations at the bar and ceilings.
But my personal favourite is the fish scale design on all the balconies and terraces of the hotel. Every room façade balcony its walls covered with iridescent fish scales like tiles designed and handmade in Portugal for W Algarve, a reference and inspiration of the centuries of fishing tradition and villages in the region. The reflection of the iridescent tiles change by the hour, reflecting the changing landscape of the Algarve through the seasons.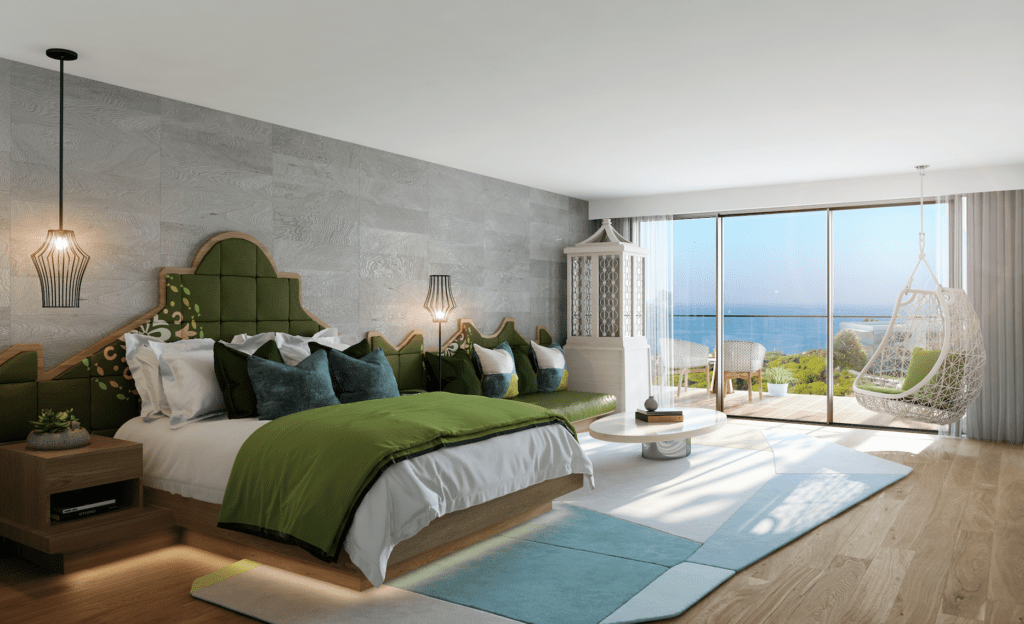 What is the upcoming (Summer/Fall 2021) Event not-to-be-missed?
The opening of the W Residences Algarve! We're getting the 83 residences ready to welcome all of the unit owners later this fall… and what better way to spend the Autumn and winter than to do it under the Algarvian sun.
We're also getting ready to introduce our AWAY® Spa to the market, as well as opening Paper Moon restaurant, a Milanese import, on the rooftop of the hotel with views over the Algarve that are unforgettable!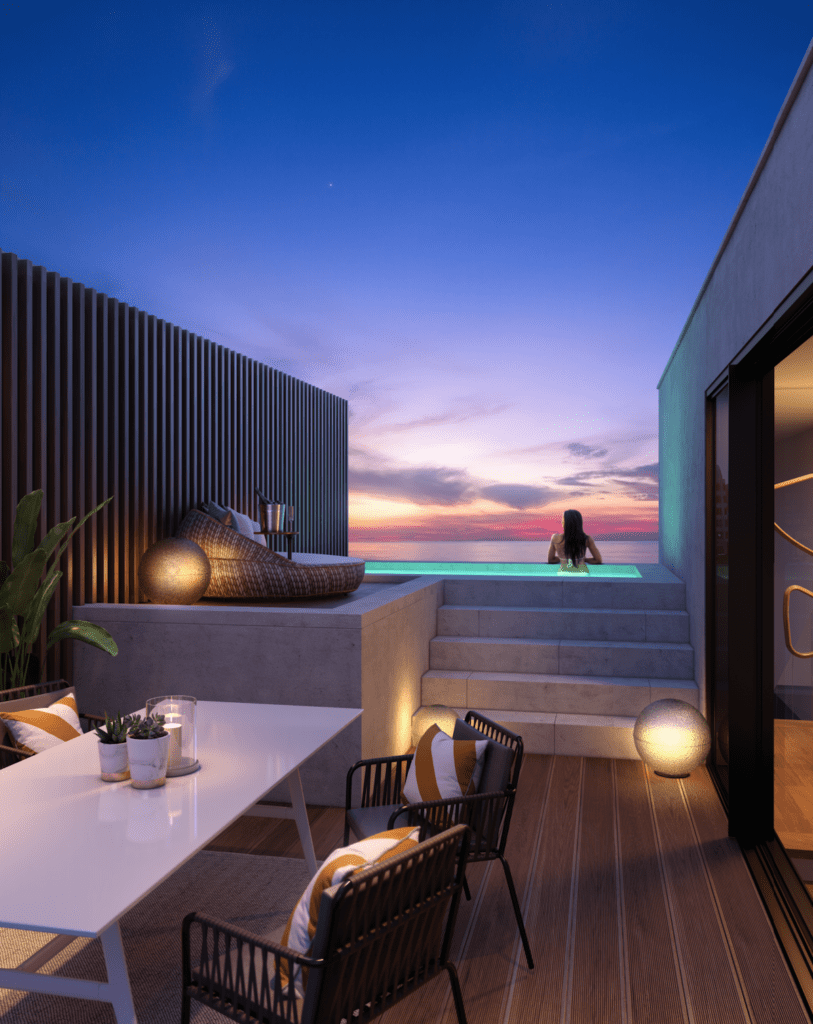 What would you like to add to best describe your W Hotel property – enticing our clients to go and discover?
Oh wow! I could go on for hours. I would say the first is the design and how different it is from any other hotel in the world. The proximity to 3 of the most beautiful beaches in the Algarve sitting right at the edge of the hotel grounds.

Sea Sky, our rooftop bar with stunning views over the Algarve (on good days you can see Sagres). The rooftop private plunge pools in our WOW Suites which are one of a kind in the region.

AIR, our champagne lounge perched on top of the beach, Paper Moon our rooftop Milanese restaurant with its fantastic culinary offerings, the energetic and vibrant WET deck where you get to party with the best DJs in the world, Market Kitchen our Portuguese inspired restaurant with an international flair, our mixology program that takes inspiration from foraging in the region to presenting your lifestyle in the glass, and the list goes on.

All in all, I think it's about how W Algarve is going to be a unique experience in the region, and the country bringing lifestyle luxury to the forefront of living it up every day, in every way, cause W does it differently.

We remove the white gloves, we're bold, we're all about music and fashion, and we're insiders to the destination; and combined with our signature 'whatever whenever' service, we bring a different lens to guest experience at our escape to keep you wanting more. We aspire for W Algarve to be the reason why you come to the Algarve and keep wanting to come back, to one of the most exquisite destinations in the world, right here in Portugal.

WOW FEATURES
The west-facing 134 guest rooms and suites and 83 residences mix modern staging with locally influenced touches. Each room connects with large private balconies, while duplex living adds style to the WOW suites, all offering coastal rooftop views.
Smoothly rolling between tempos, Market Kitchen serves regional and international cuisine, while Paper Moon adds winning Italian dishes into the mix.
Sea Sky and AIR set the scene for eye-catching moments, and cabanas await at WET Deck for some sun worshiping and beats. Join us at FIT for high-intensity workouts or Bootcamps, relax at Sunrise Yoga or let therapists work their magic at AWAY® Spa.

POINTS OF INTEREST NEARBY
Minutes away from Albufeira
Evaristo Beach, Castelo Beach and Balbina beach, less than 500m from the hotel
Vila Joya 2 Michelin Stars Restaurant
Salgados Golf Course
Benagil caves
Seven Hanging Valleys Trail
Armação de Pêra market
Albufeira nightlife
HIGHLIGHTS ON PROPERTY
Minutes away from Albufeira
Meters away from Evaristo Beach, Castelo Beach and Balbina beach
All the rooms have west facing balconies or terraces
1-, 2-, 3- and 4-bedrooms Residences for tribes and Duplex suites and Residences with rooftop plunge pool
Incredible rooftop views over the region from Paper Moon Milanese restaurant and Sea Sky
Air sunset champagne deck, for bubbly clifftops sunsets
1065 sqm AWAY® Spa and FIT HAPPY KEY TO THE WORLD
passport to happiness

Since 2007, we have set sail for one of the most exciting social adventure: Atelier Voyage. Our goal has always been to create inspiring moments for your perfect journey, encompassing the best accommodations but also all your gastronomic and cultural needs, wherever your heart may take you.

Indeed, our deep love & knowledge of the world's destinations can direct you to the right destinations while meeting your most demanding expectations. This is reaffirmed with the recognition of Preferred Partners
& unique travel professionals around the globe.

With a dedicated team, we expand and continue to express our passion for the essence of travel, for Art History & Humanity as a whole.

We hope to pass this passion on to you through our tailor-made itineraries designed for your eyes only… We invite you to experience Atelier Voyage, your passport to happiness.

Gabriel & Gerhard

Atelier Voyage Founders