Mezzatorre Hotel & Thermal Spa
The Secret Soul of Ischia
Come and bathe in Mezzatorre's cove and thermal pools, breathe the air fragrant with jasmine and wild thyme, discover Ischia's best kept secrets.
The great director Visconti was entirely intoxicated by this delicious bay in Ischia, and made his home La Colombaia, in the pine wooded park. The cultured and curious have long enjoyed the special Ischian fresh beauty, and something more, Truman Capote called it "… a strangely enchanted place."

Atelier Voyage remarks:
"Our visit to the property was remarkable in two ways: the stunning environment relaxes one at once while both the design and the service on-site is remarkable. A chance to rediscover Ischia in the best possible way."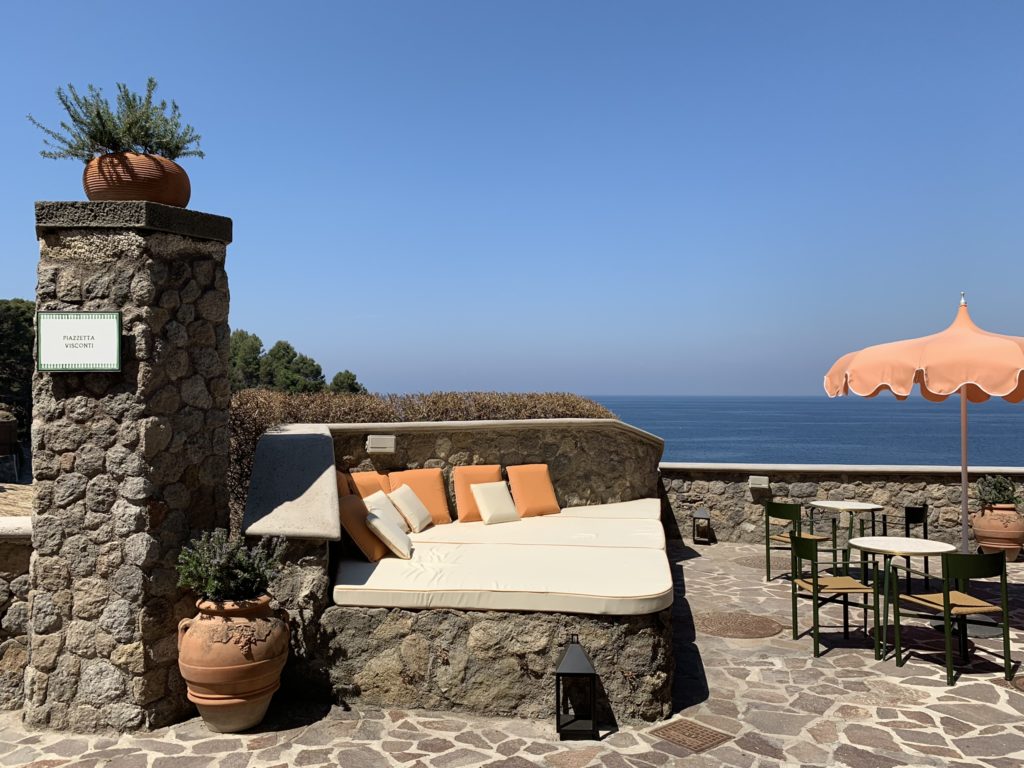 DISCOVER THIS ICONIC ADDRESS
The castle of Mezzatorre has an ancient and fascinating history.
The name "Mezzatorre" derives from the presence of an ancient watch tower remained unfinished (from here "Mezza") and built between the sixteenth and seventeenth century by the Aragonese as a watchtower. It was enlarged in the eighteenth century by the dukes of Rancidello.
After being owned by Baron Fassini, an educated aristocrat, elegant and lover of good life, the beautiful villa was bought in the 50s by Luchino Visconti, the eclectic Italian movie director, who brought an atmosphere of fruitful culture to the island.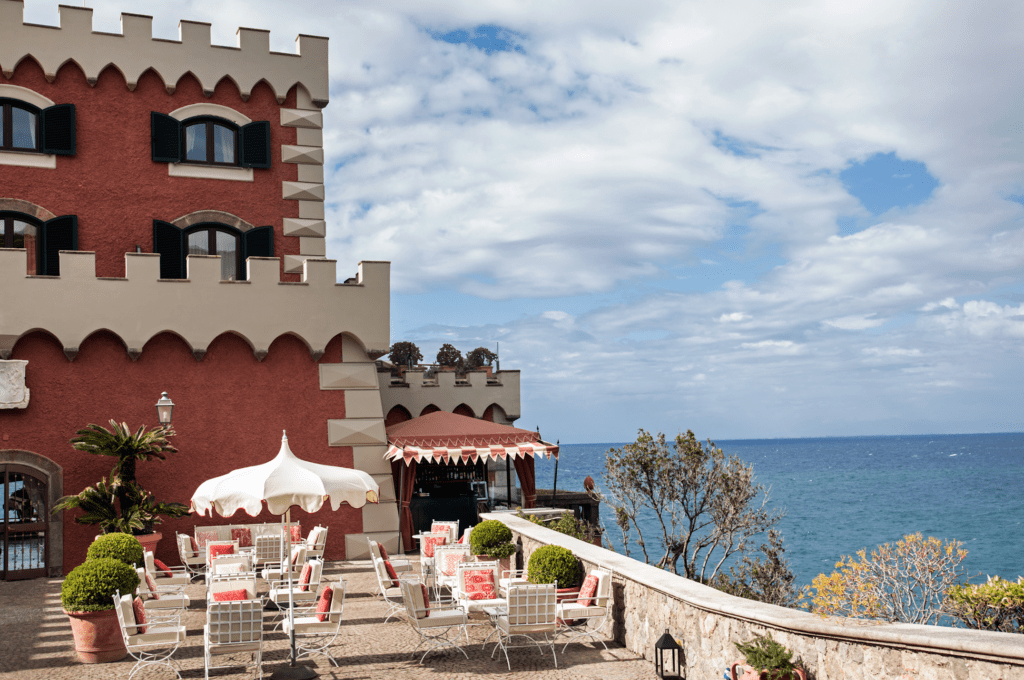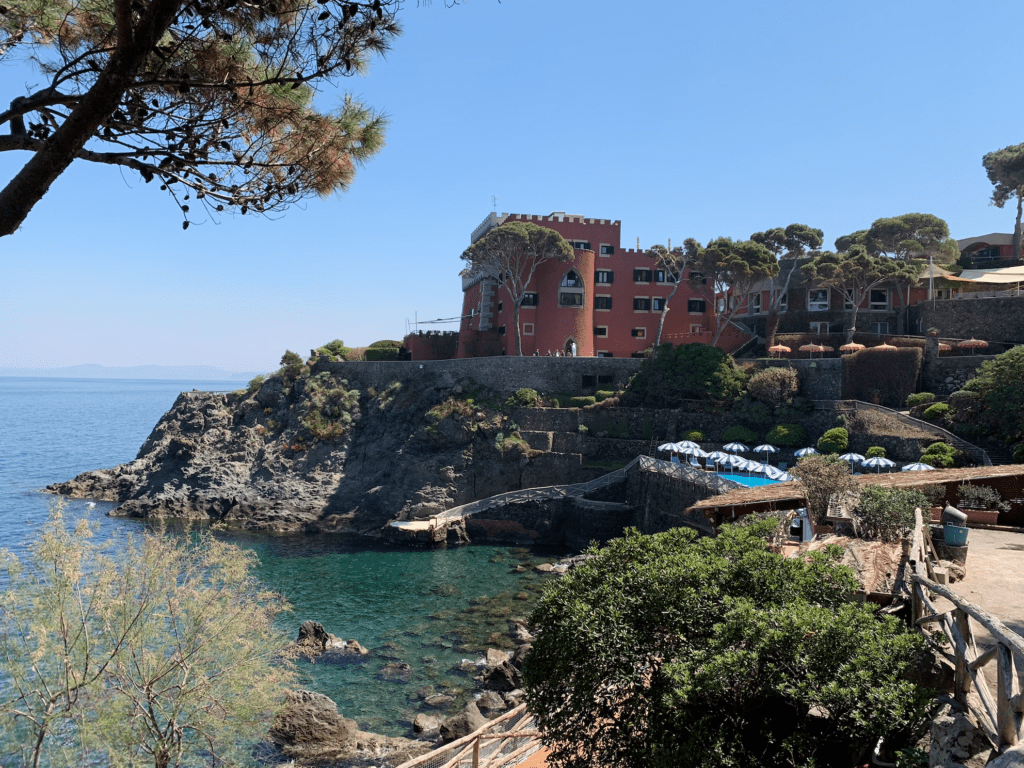 DOLCE VITA

DELIGHT IN ISCHIA´S CULINARY SENSES
La Baia Restaurant | Snatch up that catch of the day, enjoy it carpaccio or cooked to your wishes. Try the Ischian dish of grilled mussles dressed in lemon, oil and secrets, smoky with the open flames. Pair with an aromatic sparkling Spumante from Langhe, made with gentle respect for the grapes, especially lovely to drink in the sunlight.
La Torre Restaurant | Chef Giuseppe D'Abundo's tasting menu is a showcase of culinary versatility, anticipate local snapper, rockfish and crustaceans presented crudo, tossed and cooked.
Let Salvatore, the Maitre, select wine pairings and you will be treated to a virtual tour around Italy's more interesting producers with some Ischian highlights, perhaps ending with an aromatic Moscato d'Asti from Piedmont, his home region.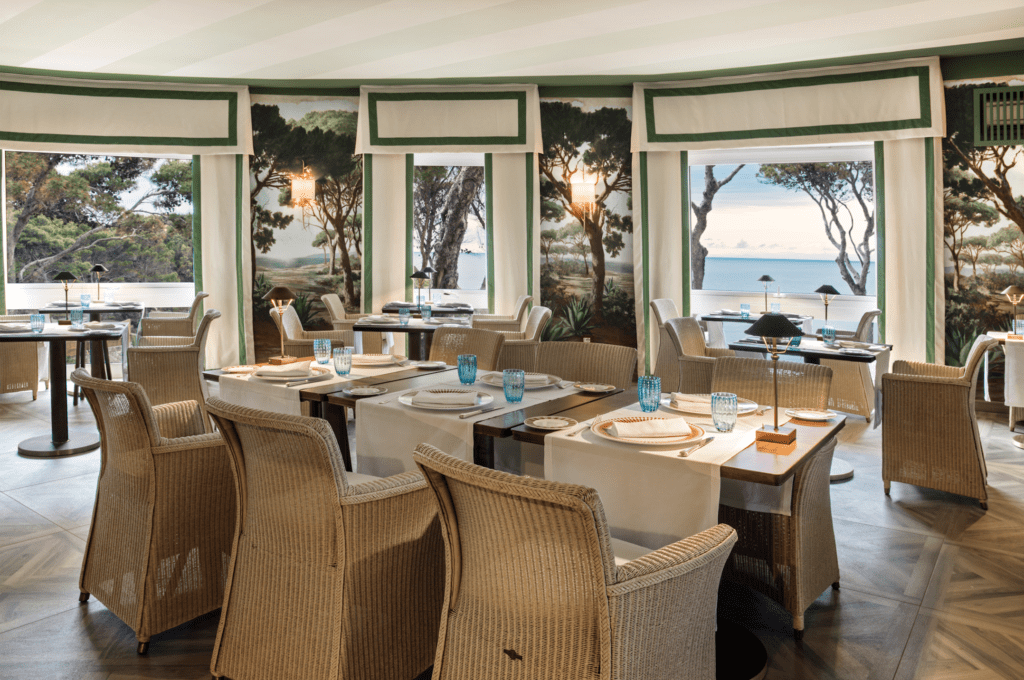 Bar La Torre | Sip a Mezzatorre Spritz on the terrace and toast the gorgeous view of San Montano Bay.
This is where the Greeks first landed and brought vines and wine to Ischia. They also left a treasure of artefacts including 'Nestor's Cup', with the oldest known inscription in the Greek alphabet, quoting the Iliad. If you sip from Nestor's cup they say you will be seized by irresistible sensual desire.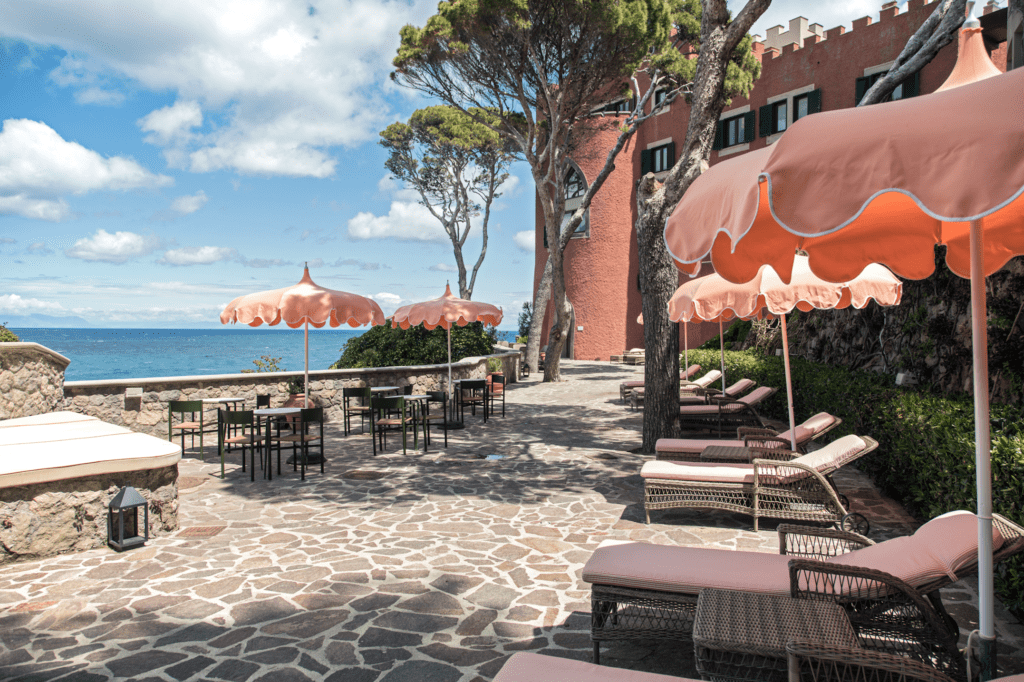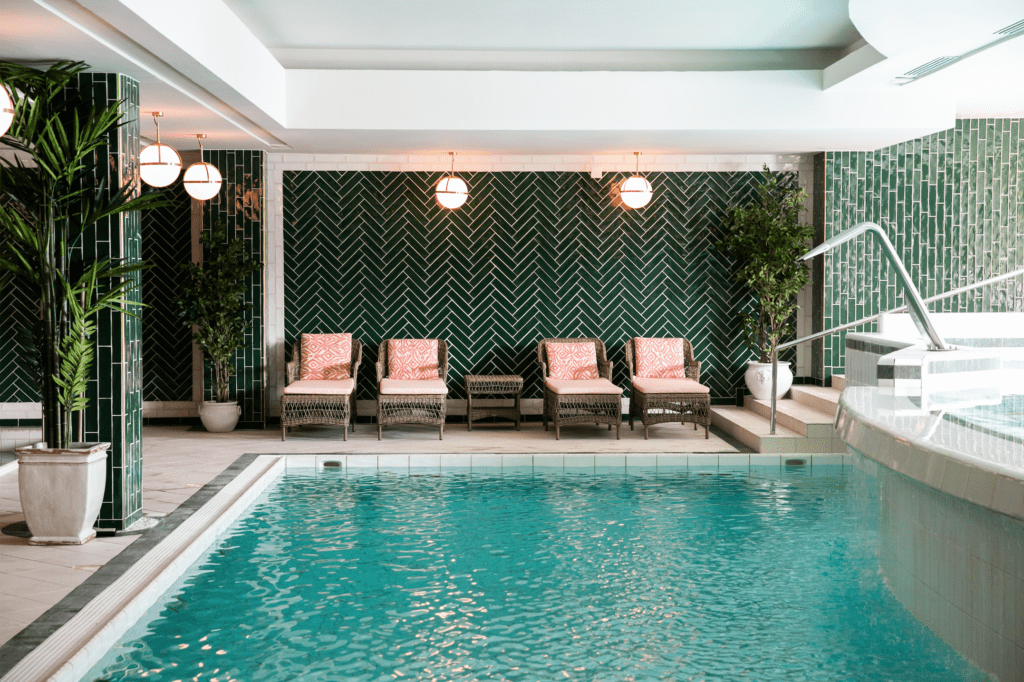 WELLNESS & THERMAL SPA
Ischia is the oldest destination spa in the world, and the warm thermal springs bubble up directly into Mezzatorre's healing pools housed in our 16th century tower. Float away on a wave of therapy with stunning sea views.
Mezzatorre medical team can develop the best personalised programme for you. Prescribed diets can be catered for by Mezzatorre´s chef including menus for coeliac, gluten intolerance and blood pressure. Mezzatorre beauty spa uses two product ranges, Santa Maria Novella, the pharmaceutical perfumer workshop, founded by 13th century Florentine Friars, and the biological botanical perfectionists Biologique Recherche.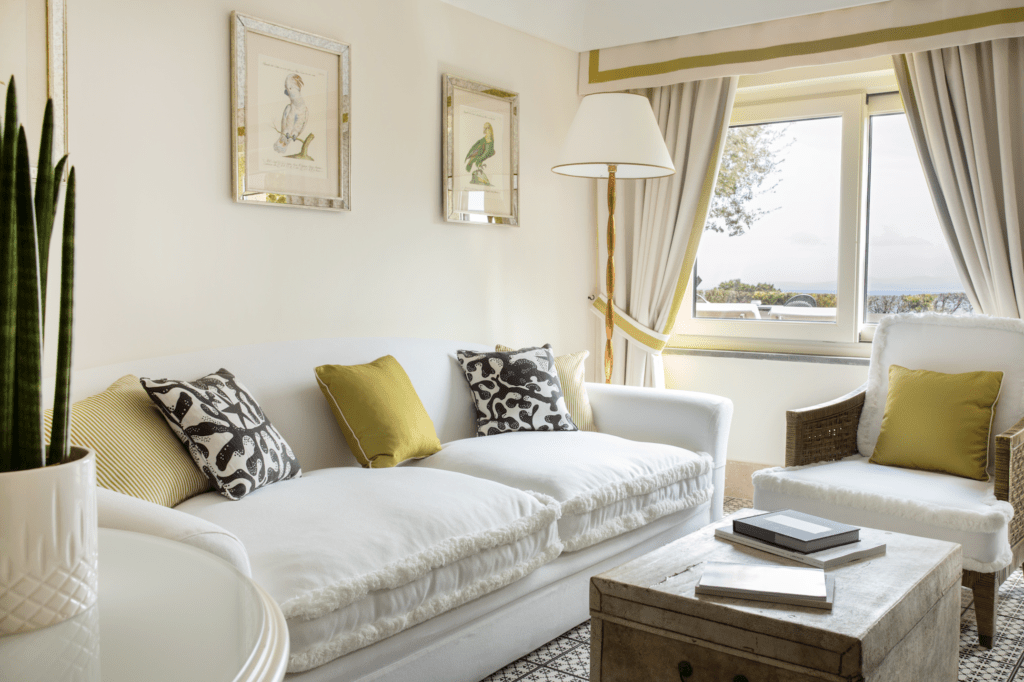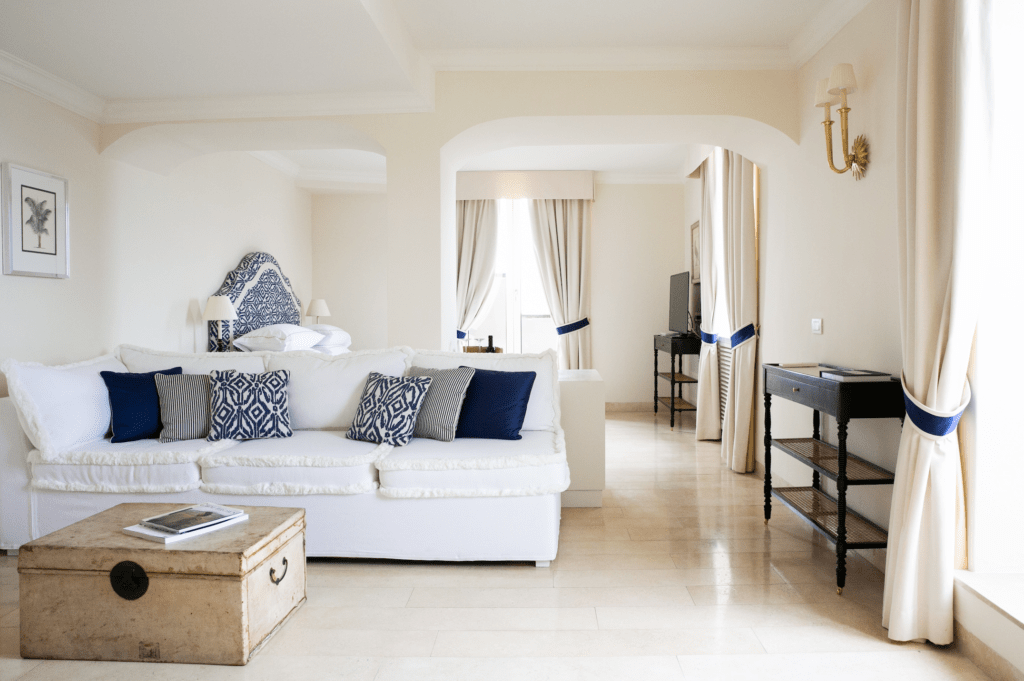 ENJOY THE ISLAND & ITS SECRETS
Ischia has always been attractive for its wild beauty, healing thermal springs and excellent vineyard.
A 29-squaremile island of parched tufa and bougainvillea, also commonly known as Isola Verde for its extremely fertile soils. Just off the Amalfi coast, Ischia is Capri's more mysterious and eclectic sister, one of Italy's best kept secrets. Proudly dominating the seascape from a rocky promontory, the Mezzatorre Hotel overlooks the sparkling Bay of Naples, the island of Capri and the sea on the horizon.
Enjoy a "passegiata" (promenade) in Lacco Ameno and Forio | Mountain treks flora & volcanology on Mount Epomeo | Snorkel, dive or glass bottom boat to see the bioluminescence & sunken Roman ruins | Discover the Aragonese Castle, a place of refuge, renaissance activity | Visit acclaimed botanical garden La Mortella, created by Lady Susanna Walton.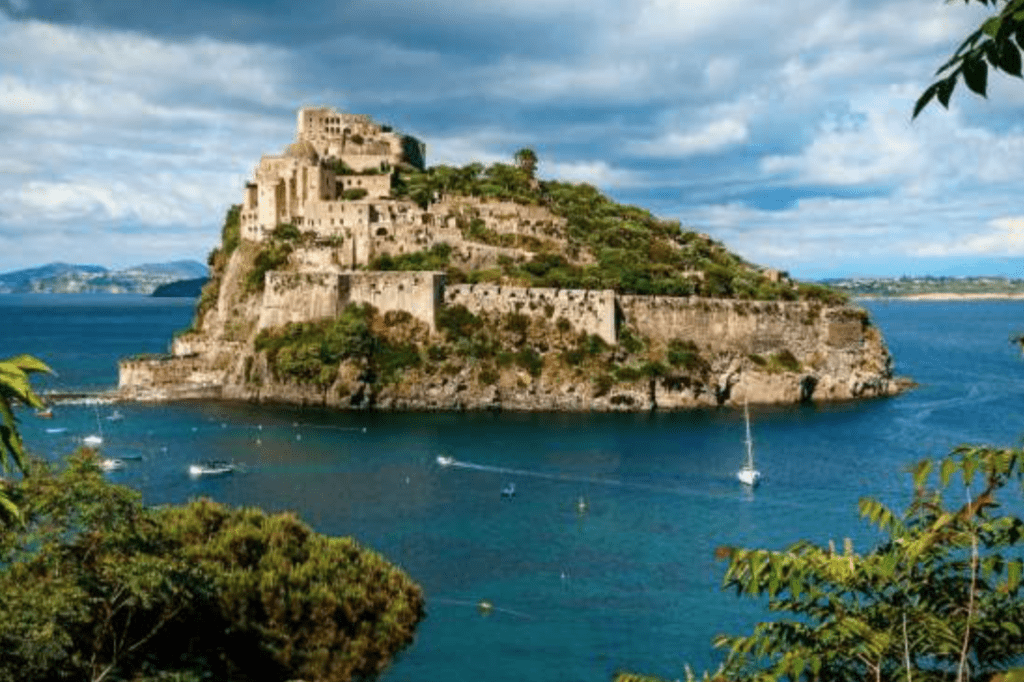 KEY TO THE WORLD
passport to happiness

Since 2007, we have set sail on a most exciting worldly adventure: Atelier Voyage.
Our goal has always been to create inspiring moments for your perfect journey, encompassing best accommodations but also all your gastronomical and cultural needs, anywhere your heart may lead you.

Now with the unprecedented year of 2020 behind us, we can look forward to a more open 2021 world filled with traveling opportunites and exciting experiences!

Indeed, our deep love & knowledge of world destinations can set you on the right itinerary, satisfying your most demanding expectations.

This is reaffirmed with the recognition of Preferred Partners
& unique individuals across the globe.

Along with a dedicated team, we expand & continue to express our passion for the Essence of Travel. We convey this passion via our tailor-made itineraries designed for your eyes only… Experience Atelier Voyage – your passport to happiness.

Gabriel & Gerhard

Atelier Voyage Founders