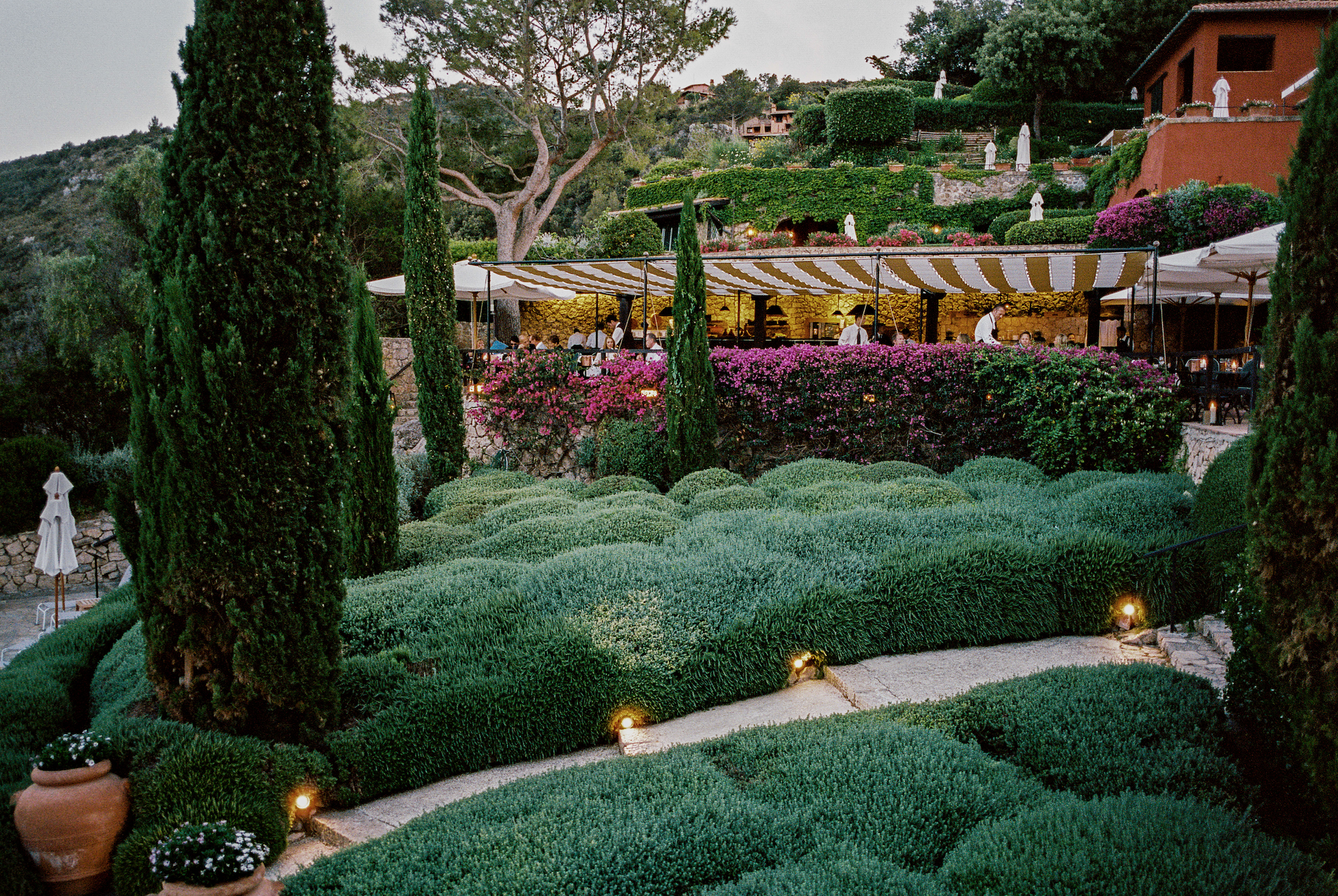 Hotel Il Pellicano
An iconic address full of life
Hotel Il Pellicano is created for lovers of Italy and a fresh lifestyle, somewhere to revel in Tuscany's sensuous nature on a cloud of light luxury. The Beach Club is cool elegance and the pool is legendary.
Books scattered everywhere invite a literary dip; eye catching photography splayed on table tops, leather bound classics in corner shelves and contemporary satirists by the bar.
Atelier Voyage states:
"Were truly taken back from this full-of-soul place in Southern Tuscany, by the Sea. Nothing compared to chilling out at the Beach Club while in the evening sipping a cocktail on their upper terrace… followed by a magical dinner."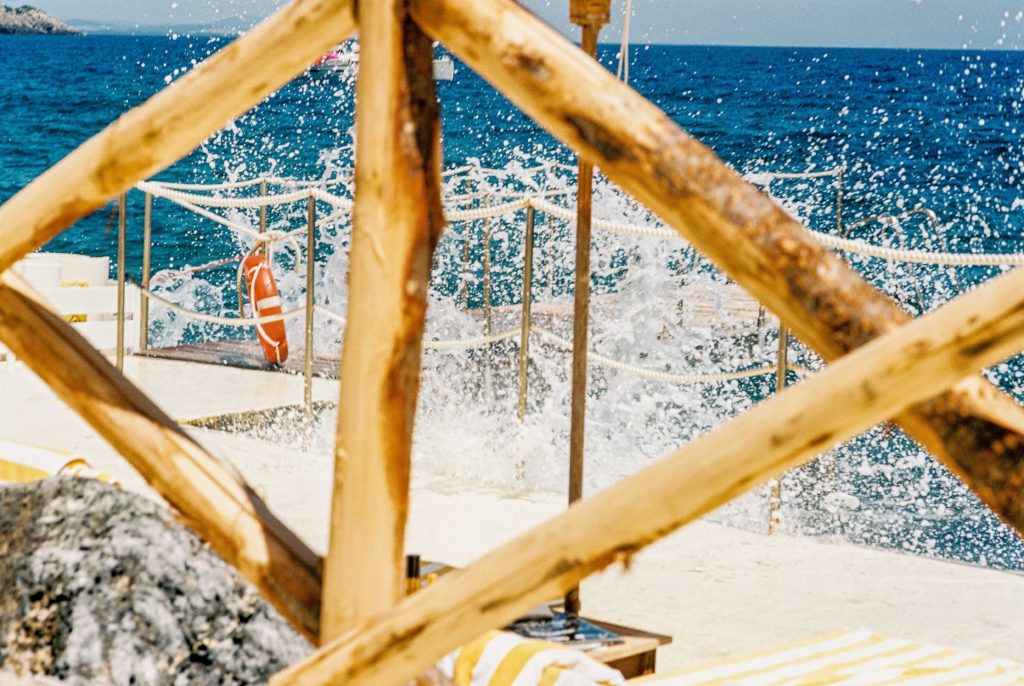 DISCOVER THIS ICONIC ADDRESS
The central body of the hotel welcomes the Bar Roberto, the 1 Michelin star Il Pellicano Restaurant and the Pelliclub, that hosts the boutique, the beauty centre and a new corner dedicated to ISSIMO's products, the new lifestyle and e-commerce platform of the Group, focusing on the best of Italy through the products selling, travel tips and interviews. Stepping down towards the sea, the Pelligrill restaurant serves enjoyable grill lunch and romantic dinners.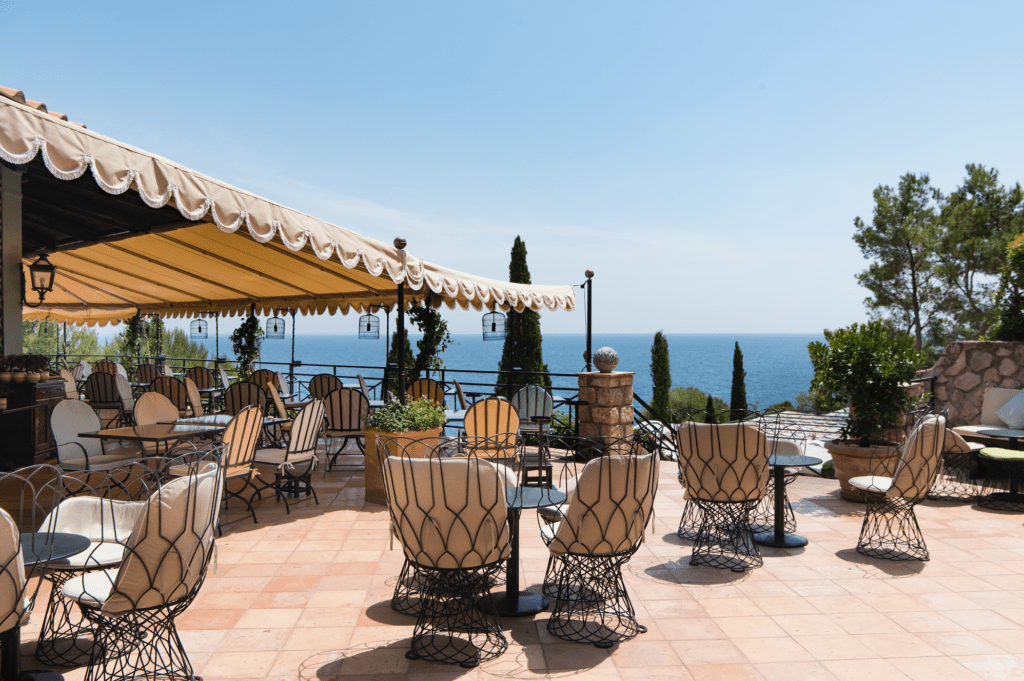 DOLCE VITA

THE POOL, THE TENNIS COURT, THE GYM, THE BAR ALL´APERTO
An outdoor heated salt water swimming pool, overlooking the Argentario coast, offers relaxing days in the sun and a nearby lift leads to the hotel's private beach. The hotel offers also a true sports suite located behind the tennis court which includes the brand-new and fully renovated palestra, outfitted with the latest in Technogym equipment. Don't miss the iconic Bar All'Aperto and its signature cocktails inspired to La Dolce Vita.
STORY OF A TUSCAN HOME
In 1965 two lovers, a charismatic American socialite and dashing British aviator, created a romantic hideaway in a secret cove.
Glamorous friends came to bathe in the delicious azure sea and party by moonlight, soon the gorgeous Tuscan home was transformed into Il Pellicano.
There was nowhere else like it, the pristine cove sheltered by rugged cliffs, the romance and spontaneity, Hollywood and high society came to relax in privacy.
1979, Roberto Sciò fell in love with the hotel's beauty and bought it. Today, his daughter and creative Director Marie-Louise keeps that Pellicano style right up to date, a combination of freewheeling spirit and old school polish.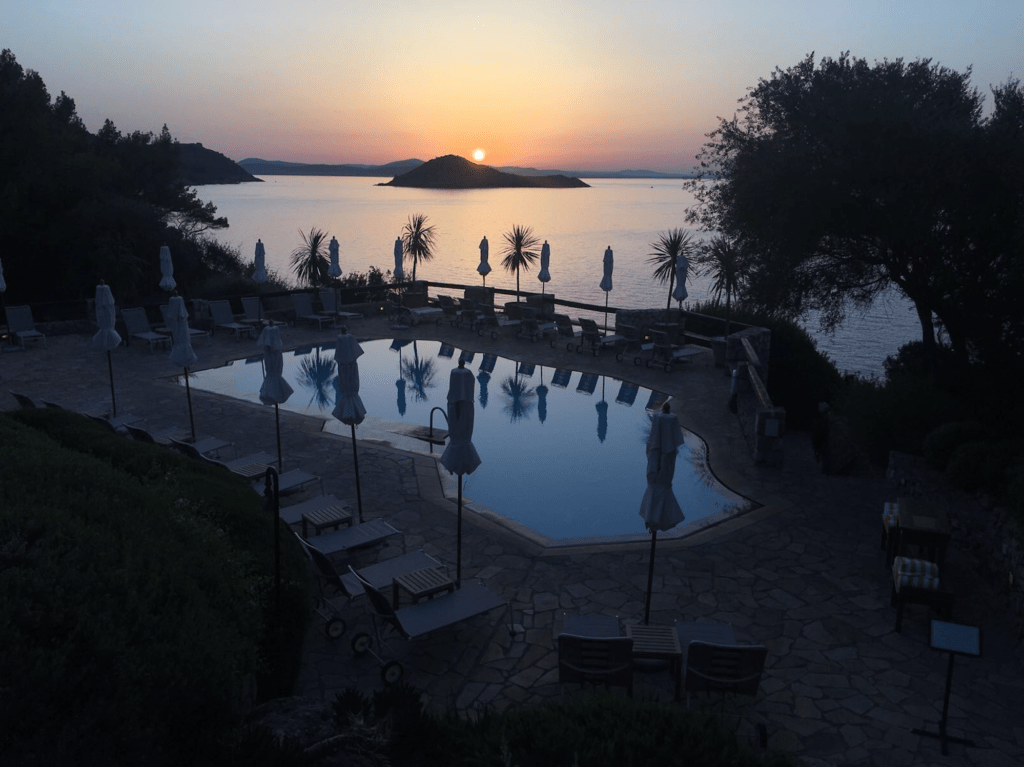 HOME AWAY FROM HOME
Composed of 7 cottages and a central structure, Il Pellicano is more a cluster of villas than a traditional hotel, offering 47 rooms and suites surrounded by century-old olive trees, cypresses and fragrant Mediterranean flora.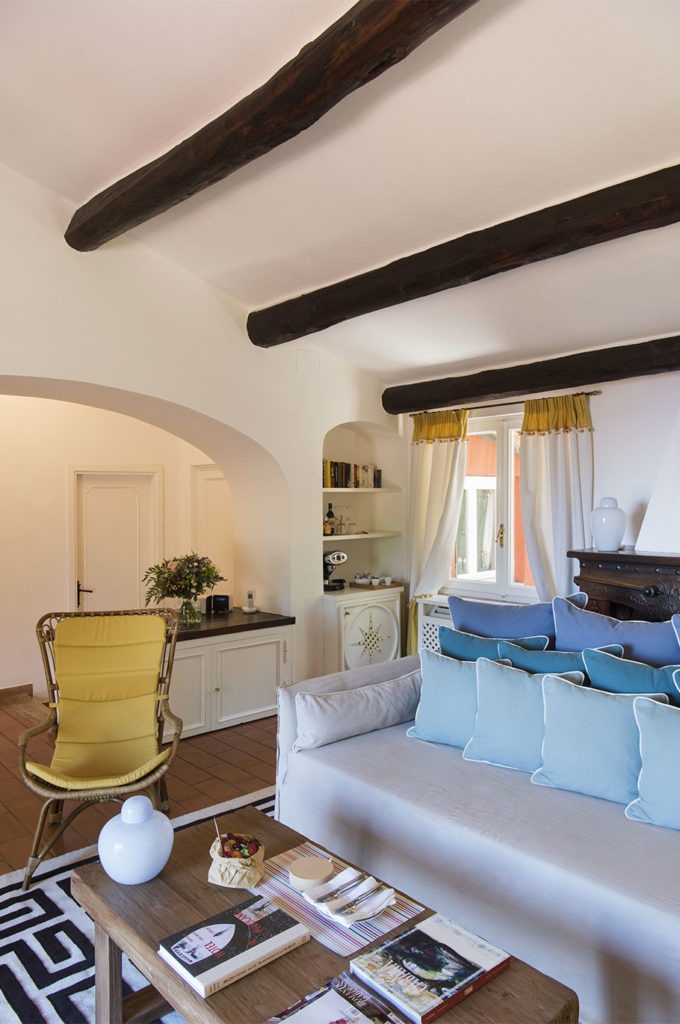 EXPERIENCES AWAIT YOU
Jump on a speedboat from our pontoon, climb the Argentario hillside just above Il Pellicano, tour local wineries, canter across the countryside.
From the gorgeous location of Hotel Il Pellicano, you can enjoy a new experience each day, exploring the many pleasures of our rare Tuscany location.
Stroll up the hillside | Discover Porto Ercole for chilled aperitivos | Wine tastings in medieval tuscan hilltowns | Snorkel in hidden coves | Lunch at Giglio | Dive around Giannutri | Speed boats | Golf swings… every sport under the Tuscan sun. KEY TO THE WORLD
passport to happiness

Since 2007, we have set sail on a most exciting worldly adventure: Atelier Voyage.
Our goal has always been to create inspiring moments for your perfect journey, encompassing best accommodations but also all your gastronomical and cultural needs, anywhere your heart may lead you.

Indeed, our deep love & knowledge of world destinations can set you on the right itinerary, satisfying your most demanding expectations.

This is reaffirmed with the recognition of Preferred Partners
& unique individuals across the globe.

Along with a dedicated team, we expand & continue to express our passion for the Essence of Travel. We convey this passion via our tailor-made itineraries designed for your eyes only… Experience Atelier Voyage – your passport to happiness.

Gabriel & Gerhard

Atelier Voyage Founders