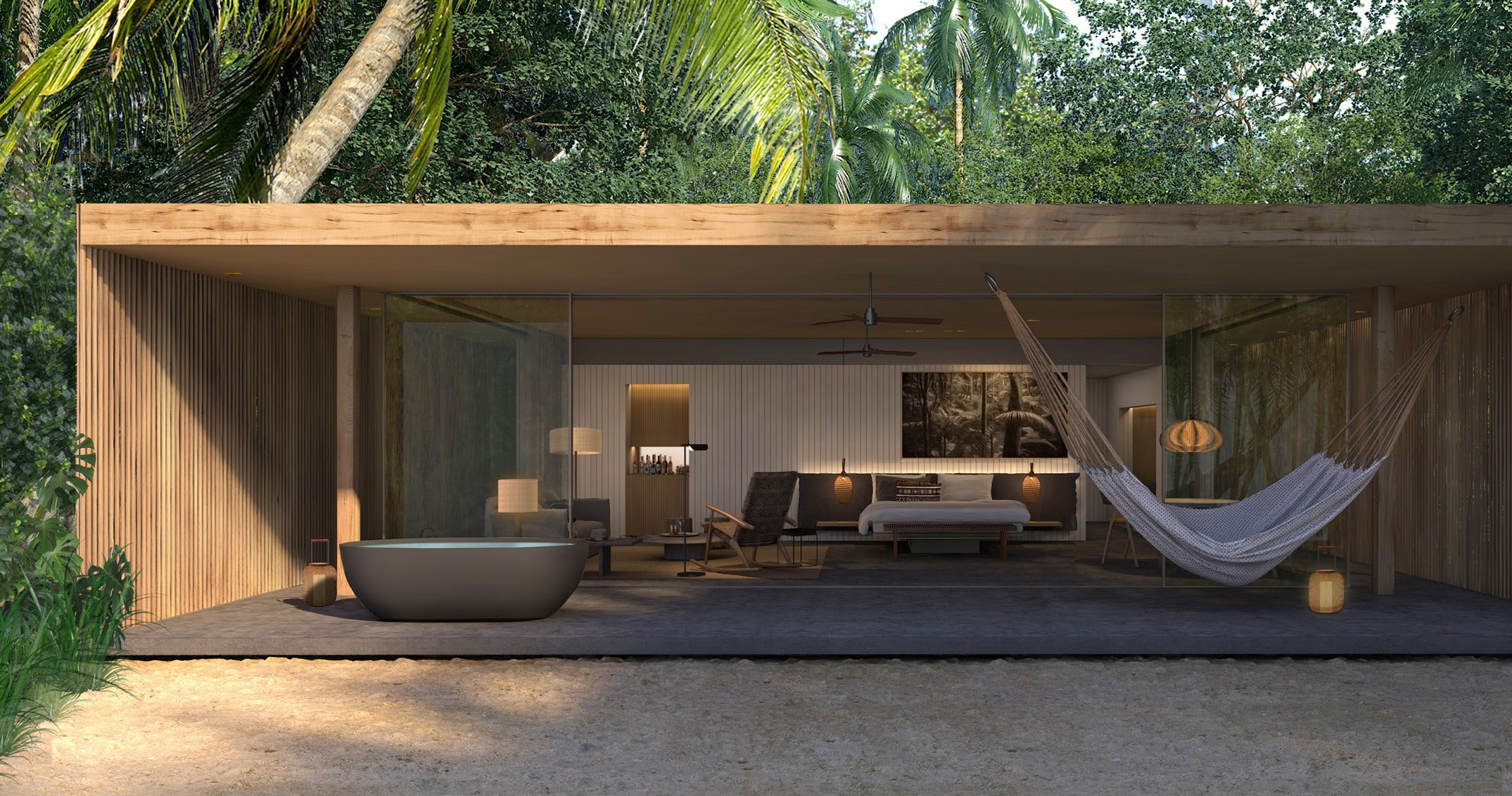 Patina Maldives,
Fari Islands
freedom is adventure

Far away from all you know is a freedom inspired by all you are – an island of pure beauty and unexpected dimensionality. Profound peace or shared experience. Follow your instinct and find what you need.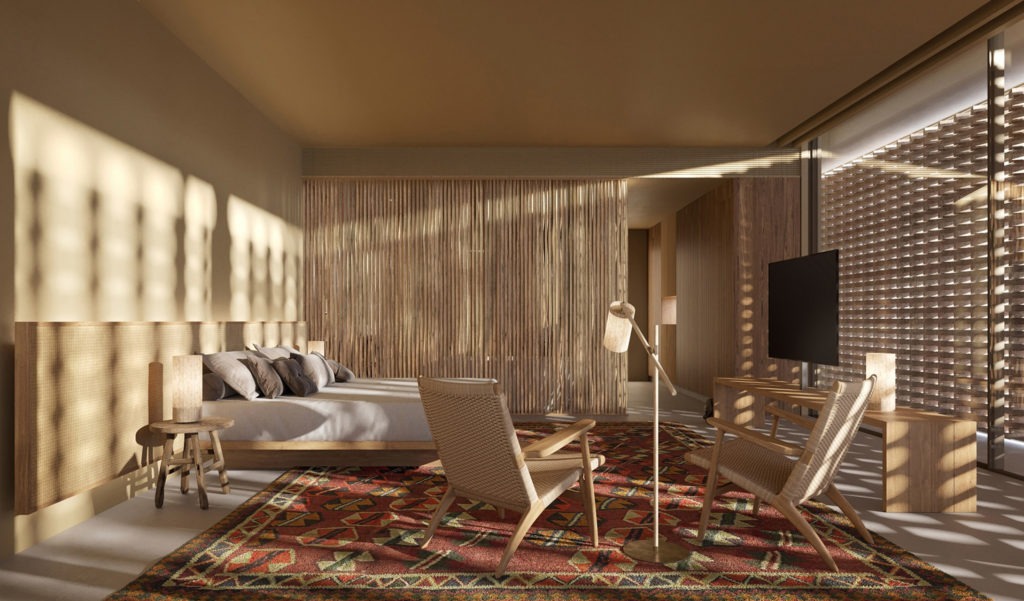 ACOMMODATIONS | DEFINE YOUR SANCTUARY
Within the island and out on the ocean, find a fresh take on villa stays for the discerning modern traveller.
Patina Maldives offers 90 exquisitely appointed one, two and three bedroom beach and water villas, as well as 20 Fari Studios, all designed by renowned Brazilian architect Marcio Kogan from Studio MK27.
Atelier Voyage remarks: 
"Patina Maldives does not only promise eye-opening experiences, it delivers"

FOOD & DRINK | NOURISHMENT
Handpicked ensemble of the finest cuisine, each of our 12 concepts presents a fresh perspective, where the best ingredients and processes take centre stage.
Patina Maldives Chefs preserve time-honoured techniques with a dash of originality to foster a universal connection through food.
Roots is Patina Maldives plant-based ode to slow food and purest nutrition. Wok Society pays homage to the iconic dishes of Asia. Helios celebrates sun-ripened mediterranean freshness. Brasa brings theatre through its flame grill and patagonian spirit. And Kōen unites Japanese precision with Scandinavian poise.
Atelier Voyage states:
"Don't miss the pool side bites and drinks not to mention Fari Beach Club… or to dine in full intimacy in the organic Garden. For kids, GOGO Burger, Tum Tum and Tuk Tuk Gelato is a hit"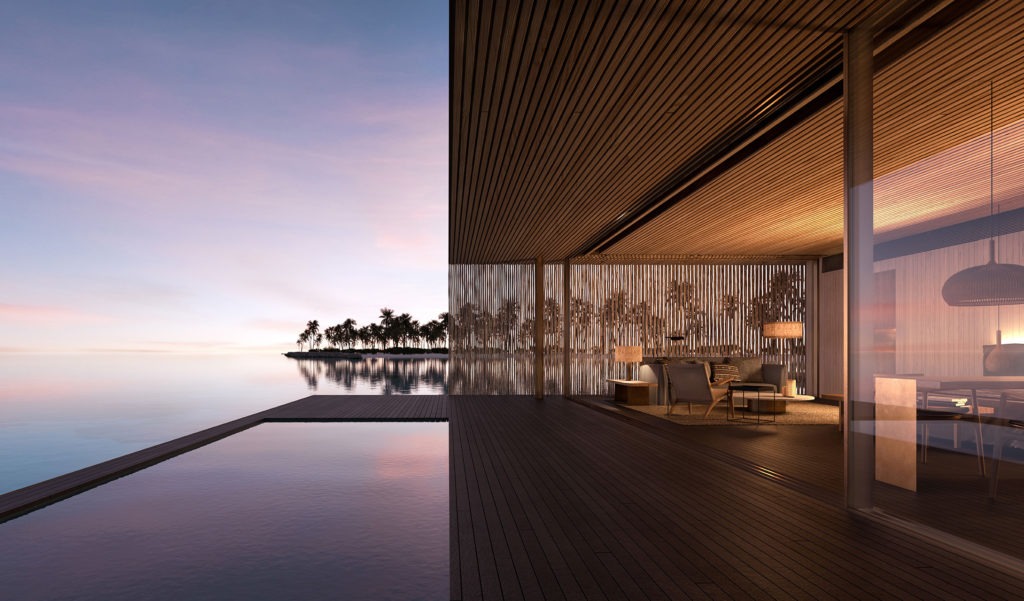 FLOW SPA | REJUVENATION
At Patina Maldives, wellness is centred on well-being. Facilities include a unique watsu pool for passive aquatic therapy, high and low impact workout classes, the services of highly trained consultants such as a posture expert and a sleep therapist, bio hacking, and the usage of curative and preventative remedies to achieve a calm mind and to restore balance.
Footprints – the children's educational activity centre – will keep our youngest guests engaged and entertained, both indoors and outdoors.

Flow spa offering:
4 Double Treatment Rooms
1 Watsu Treatment Suite
1 Floatation Tank Suite
1 Hammam Suite
Pure salon for manicure, pedicure, facial and hair services
Yoga pavilion
Pilates reformer
TRX
Aqua spinning
Sound healing, sleep therapy, nutritionists & posture experts
Two outdoor pools
Sauna
Water sports centre & Tenniscourts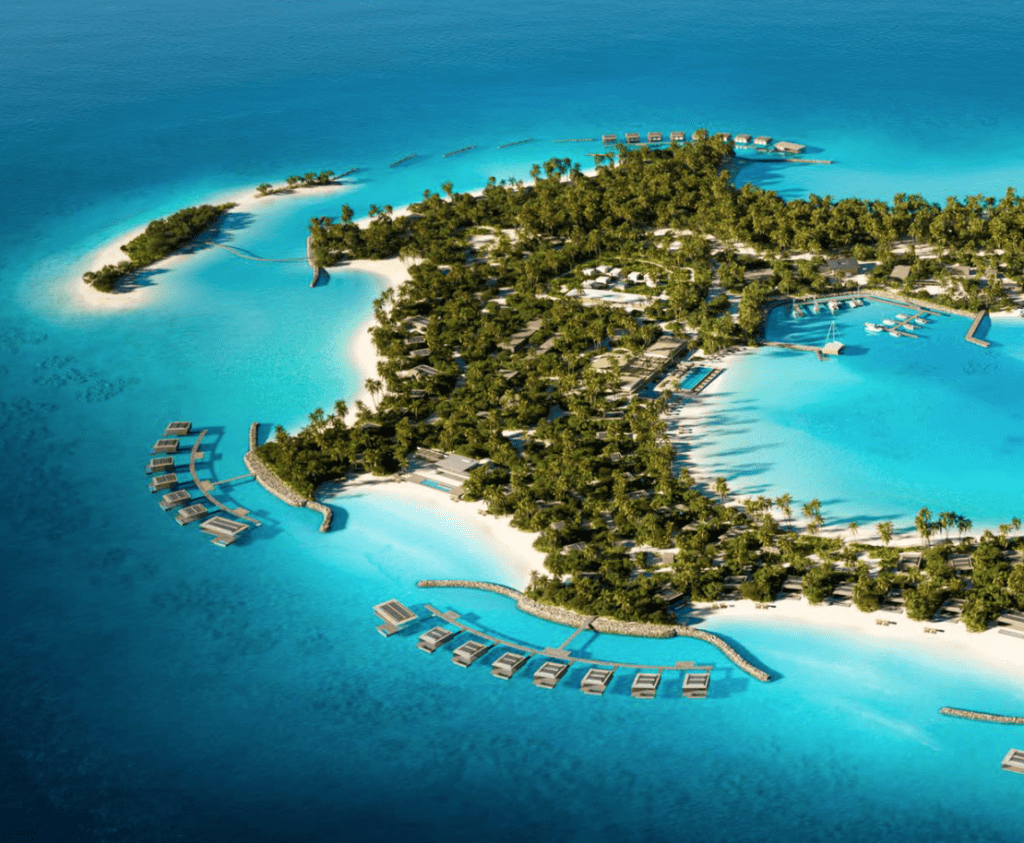 FARI MARINA VILLAGE
Accessible by boat and opento guests from other resorts, Fari Marina Village boasts 20 berths for yachts up to 80 feet.
Built around a vibrant Beach Club, an airy, communal lifestyle space with alluring boutiques, Skyspace –a fascinating art installation by world-renowned American artist James Turrell, and trendy restaurants, Fari Marina Village is the conjunct beating heartof the Fari Islands.

Boardwalk and Fari boutiquesincluding retail by The Rake

Art gallery & Artist inResidence program

Library at the Portico curated by Philip Blackwell, UltimateLibrary

Billiard table at The Portico

6 island-based art pieces curated by The Artling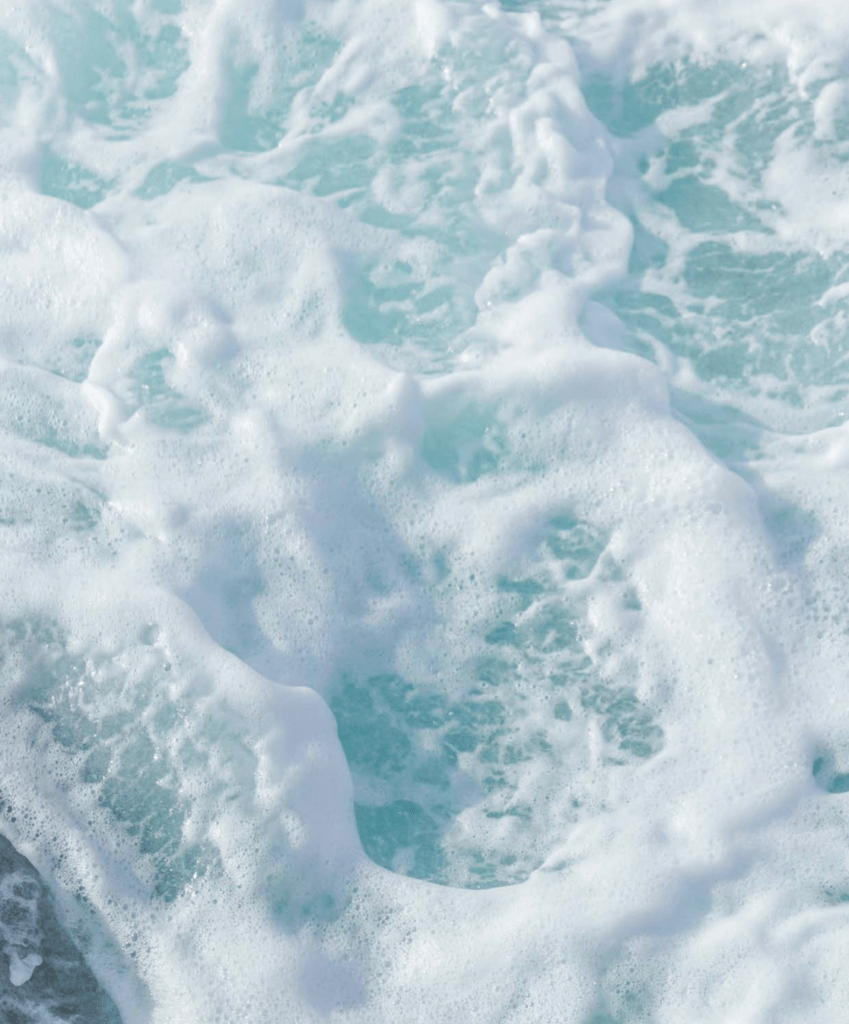 GUEST BENEFITS
Evening cocktails and canapés at The Portico from 5pm to 6pm

Daily ice-cream at Tuk Tuk Gelato from 11am to 5pm

Return airport transfers for stays of five consecutive nights or more

Dive lessons per child per stay

Usage of bikes, snorkelling sets, stand-up paddle boards and kayaks

Unlimited access to The Fari Beach Club and Footprints as well as facilities at adjacent Fari Islands' resorts

Scheduled return dhoni transfers within Fari Islands

Playlists and smart booking options for resort services with our Patina Maldives, Fari Islands Lifestyle App
GETTING THERE
Located within the Fari Islands on North Malé Atoll, the resort is a 45-minute speedboat ride from Malé International Airport. HAPPY KEY TO THE WORLD
passport to happiness

Since 2007, we have set sail for one of the most exciting social adventure: Atelier Voyage. Our goal has always been to create inspiring moments for your perfect journey, encompassing the best accommodations but also all your gastronomic and cultural needs, wherever your heart may take you.

Indeed, our deep love & knowledge of the world's destinations can direct you to the right destinations while meeting your most demanding expectations. This is reaffirmed with the recognition of Preferred Partners
& unique travel professionals around the globe.

With a dedicated team, we expand and continue to express our passion for the essence of travel, for Art History & Humanity as a whole.

We hope to pass this passion on to you through our tailor-made itineraries designed for your eyes only… We invite you to experience Atelier Voyage, your passport to happiness.

Gabriel & Gerhard

Atelier Voyage Founders