Holy Deer San Lorenzo City Lodge
Luxury Living in Palazzo Pamphili
A luxurious 350-m2 space situated in Palazzo Pamphili… a unique view onto Piazza Navona, a unique opportunity to relive history within the finest renovation interior project (all crafted in Italy 2020). Be one of the first to rejoice in this extraordinary experience. From 02 to 06 persons.
Atelier Voyage states:
"If we could recommend this experience to all of our clients – we would…
It is a remarkable journey into a Pope´s History and much beyond"
All photos taken by Gabriel D. Doucet Donida, Atelier Voyage Co-Founder during his visit on-site in April 2021.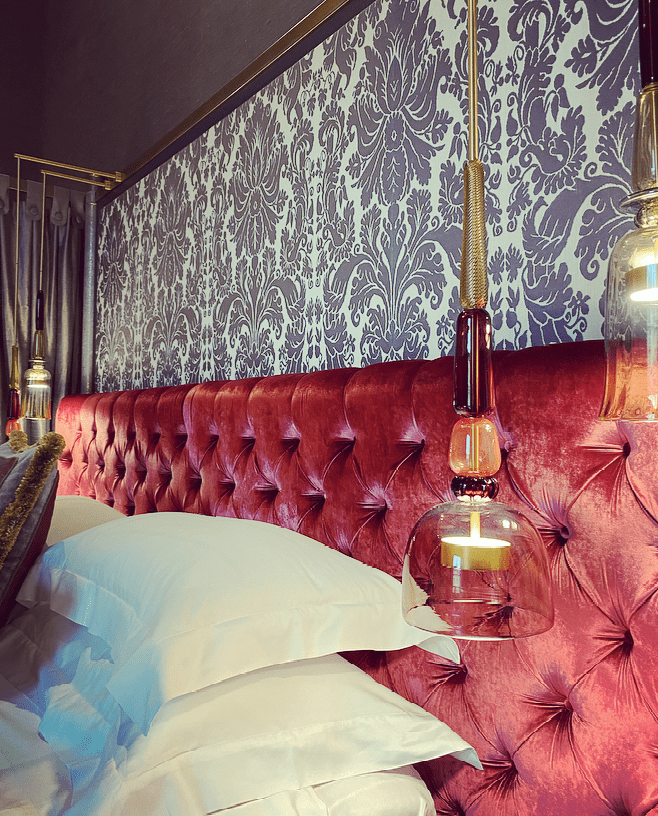 HISTORY REVISITED
Giorgia and Stefano Barbini have likewise chosen this bewitching place as the third, and perhaps most spectacular, mise en scène for their unique vision. A monumental, solemn and marble-sculpted portal through which their international clientele step into the authentic essence of Italy. Crossing the threshold into the Holy Deer San Lorenzo City Lodge, situated directly on Piazza Navona, is like stepping into all the richness of Roman history.
LIVE THE DEPTH OF TIME, ART & DESIGN
Standing on the little balcony of the Stanza del Papa (Pope's Room) and watching passersby taking an evening stroll in front of the delightful Fountain of the Four Rivers, by Gian Lorenzo Bernini, feels like falling through time. Anyone who looks up at the façade of the baroque Palazzo Pamphilj, which was built by Pope Innocent X in the seventeenth century as a symbol of his family's power, can't help but be taken aback by the splendor of this architectural masterpiece. The epochs blur together, leaving behind only the light of the Eternal City and the feeling of being part of something grand. Of something as indefinable and boundless as Rome itself.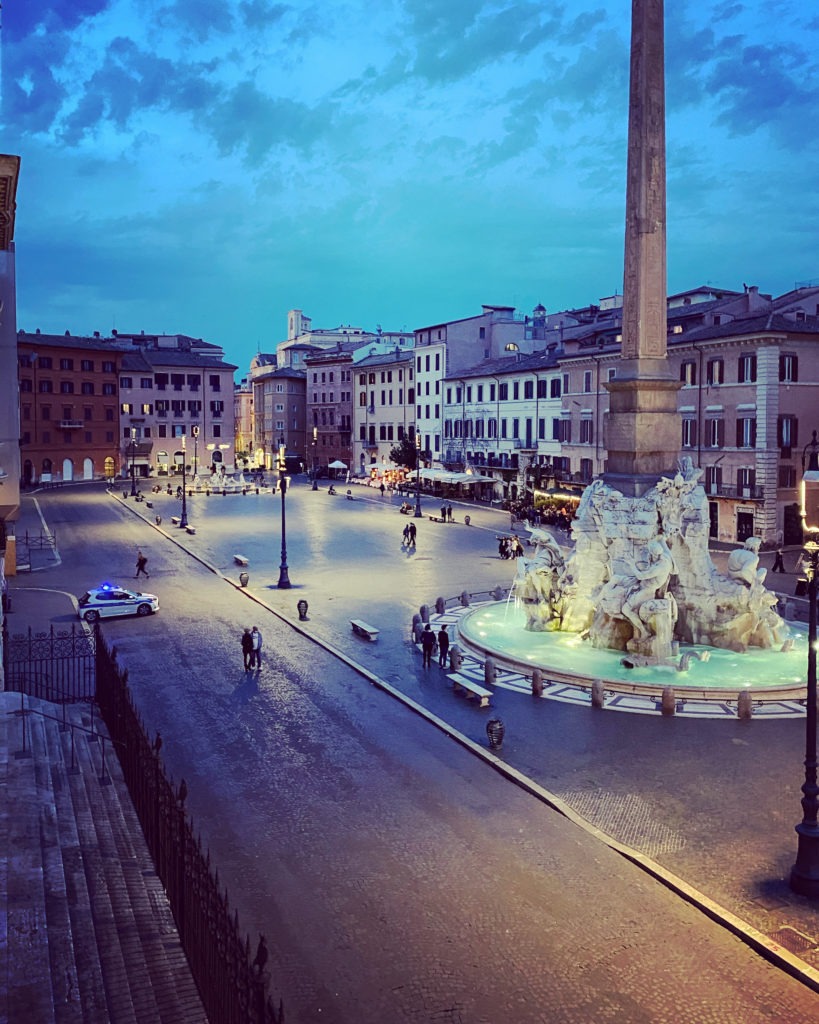 EXCLUSIVE RENTAL
For further information, rates or reservation please do not hesitate to contact us.
From 04 to 06 persons, all extensive wines and drinks included. This is a must-do experience – a unique eye opener into the history of Rome, along with the most contemporary interior design and all possible comforts.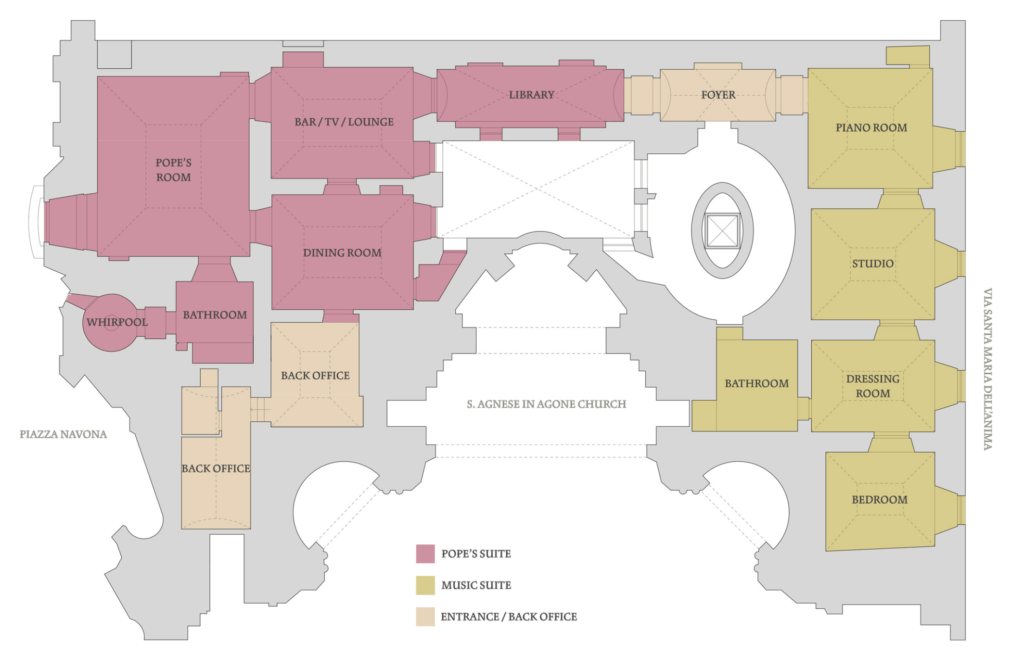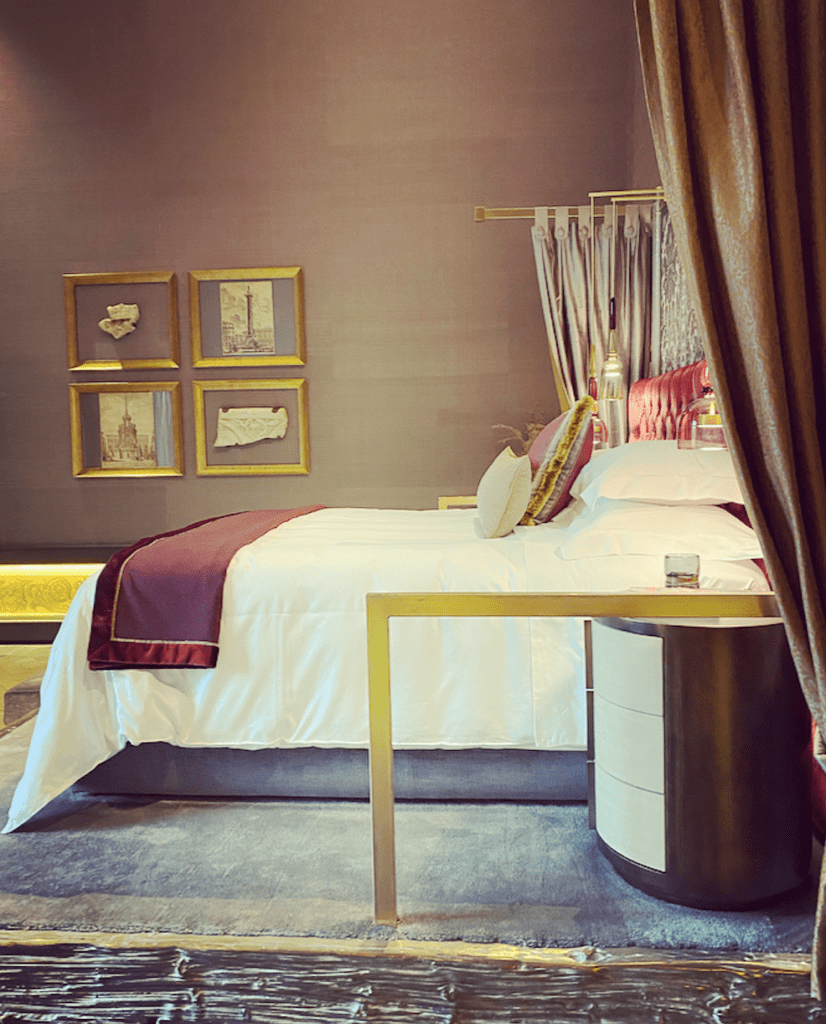 CONTACT ATELIER VOYAGE
FOR YOUR TAILOR-MADE EXPERIENCE IN THIS
ONE-OF-A-KIND APARTMENT
(one to more nights possible) HAPPY KEY TO THE WORLD
passport to happiness

Since 2007, we have set sail for one of the most exciting social adventure: Atelier Voyage. Our goal has always been to create inspiring moments for your perfect journey, encompassing the best accommodations but also all your gastronomic and cultural needs, wherever your heart may take you.

Indeed, our deep love & knowledge of the world's destinations can direct you to the right destinations while meeting your most demanding expectations. This is reaffirmed with the recognition of Preferred Partners
& unique travel professionals around the globe.

With a dedicated team, we expand and continue to express our passion for the essence of travel, for Art History & Humanity as a whole.

We hope to pass this passion on to you through our tailor-made itineraries designed for your eyes only… We invite you to experience Atelier Voyage, your passport to happiness.

Gabriel & Gerhard

Atelier Voyage Founders