Castello di Reschio
A true one-of-a-kind

Explore 1,500 hectares of pristine wilderness, protected, restored and brought back to thrilling life by a dynamic & notable family. Endless eye-opening activities, from horses to trekking, to truffle hunting, to Studio visits… to name just a few. Umbria at its very best. One of Atelier Voyage´s latest Coup de Coeur.
Atelier Voyage states:
"There are few places on earth where on can feel so connected to the Family Founders, the unique concept of the designed common spaces, the sumptuous accommodations, the Spa & outer pool, the surrounding Nature, the gastronomy and impeccable service"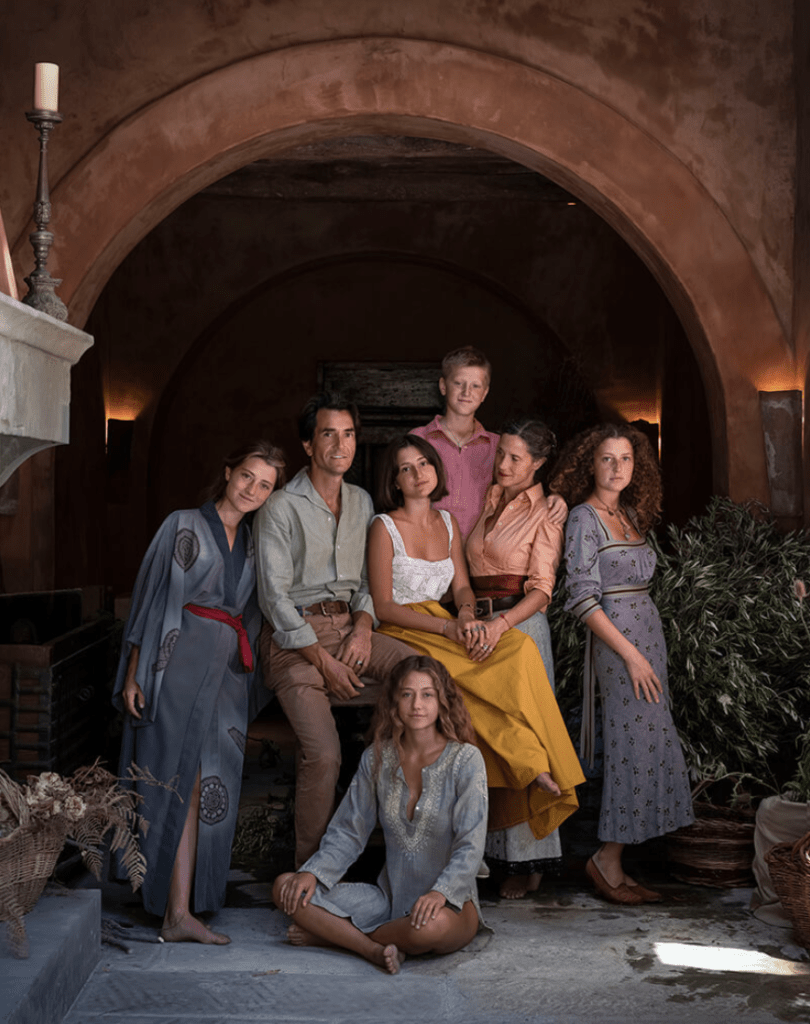 Indeed, after Count Bolza purchased the Estate in 1984, his son Benedikt, together with his wife, Donna Nencia, visualised a phenomenal hotel and set about the metamorphosis of the ancient castle into the magnificent 36-room Hotel Castello di Reschio.
Benedikt´s father's stable of 40 magnificent Spanish horses, bred and trained for dressage, are much acclaimed.
A HISTORY IN-THE-MAKING
The Castello, dating back to 1050, is a historical gem brimming with interest and intrigue. Now, after years of careful restoration, it has been transformed into a singularly unique hotel filled with wit, whimsy and effortless style.
ACCOMMODATIONS & INTERIOR DESIGN
Castello di Reschio embraces an organic approach to design, creating beautiful rooms filled with comfort and wit, while artfully and subtly referencing the fascinating characters who once lived here.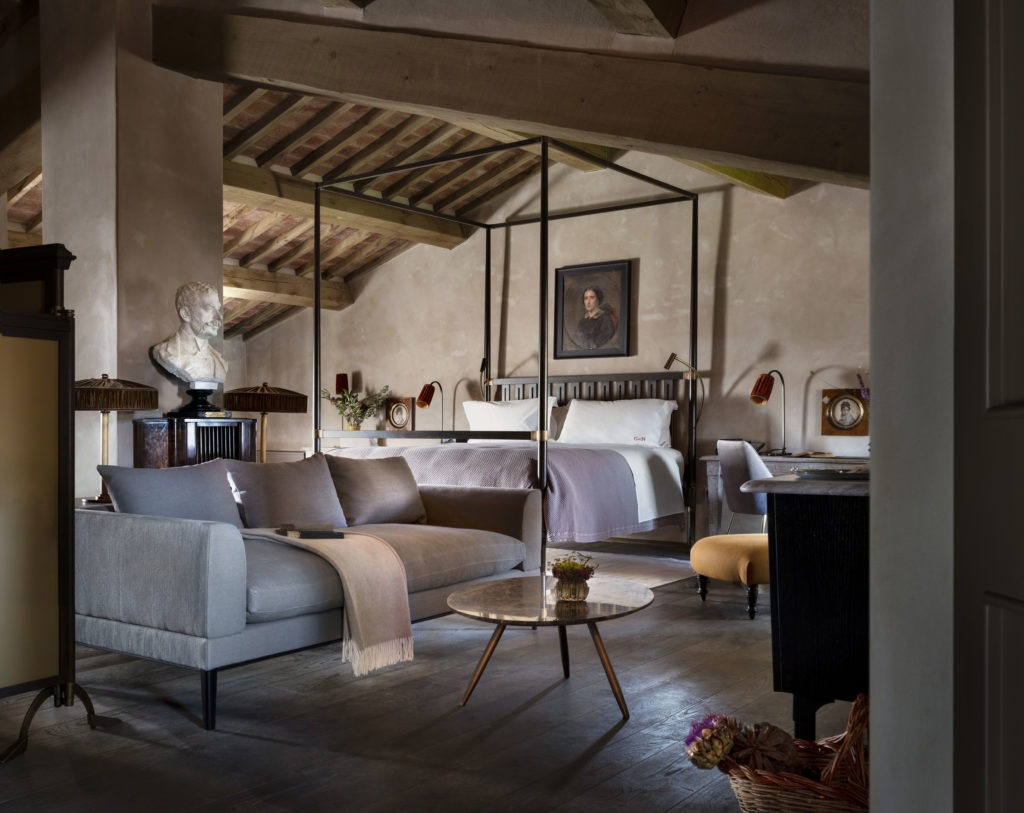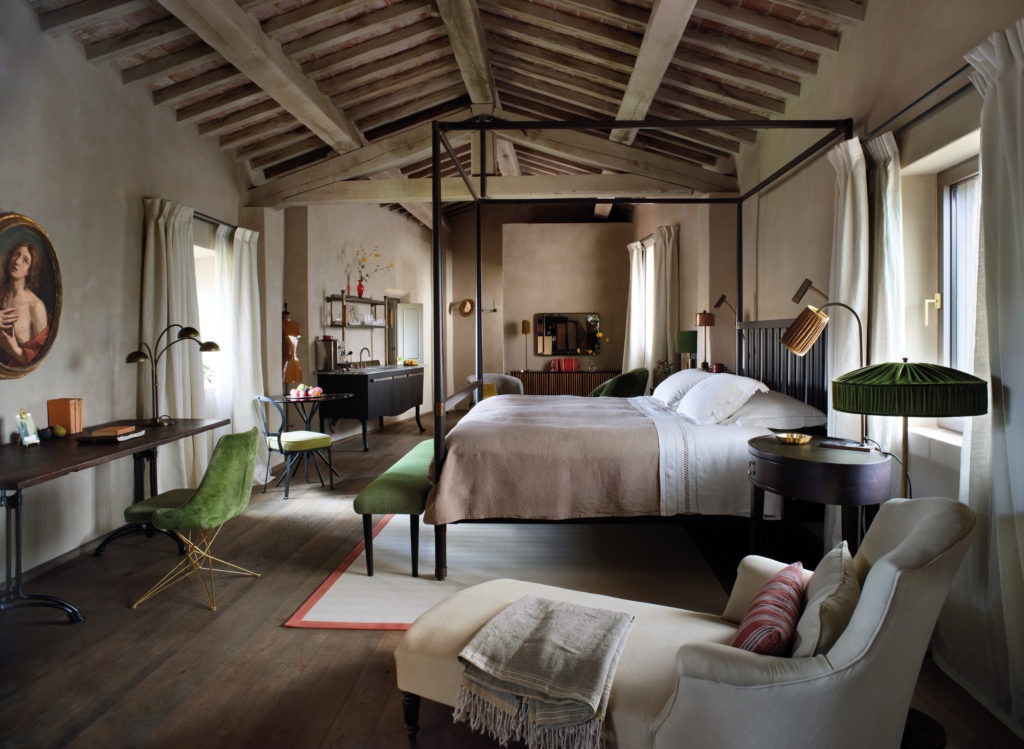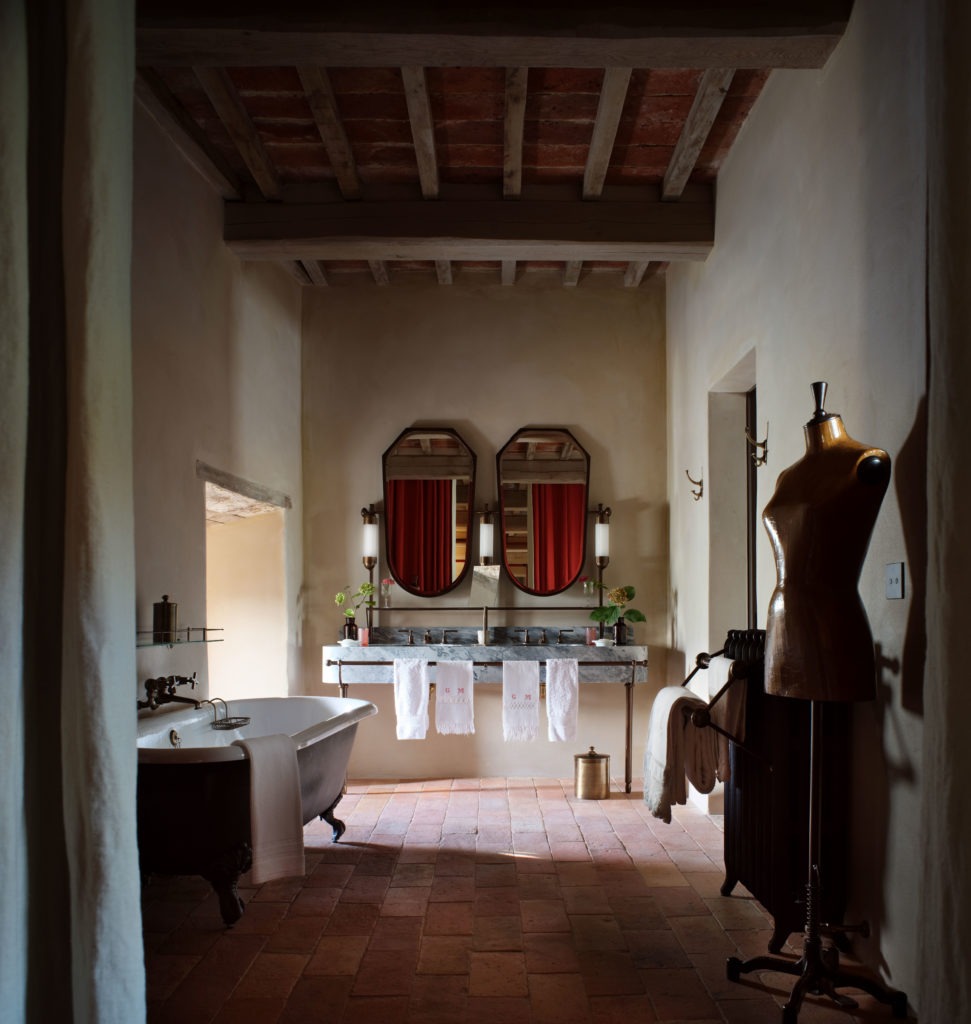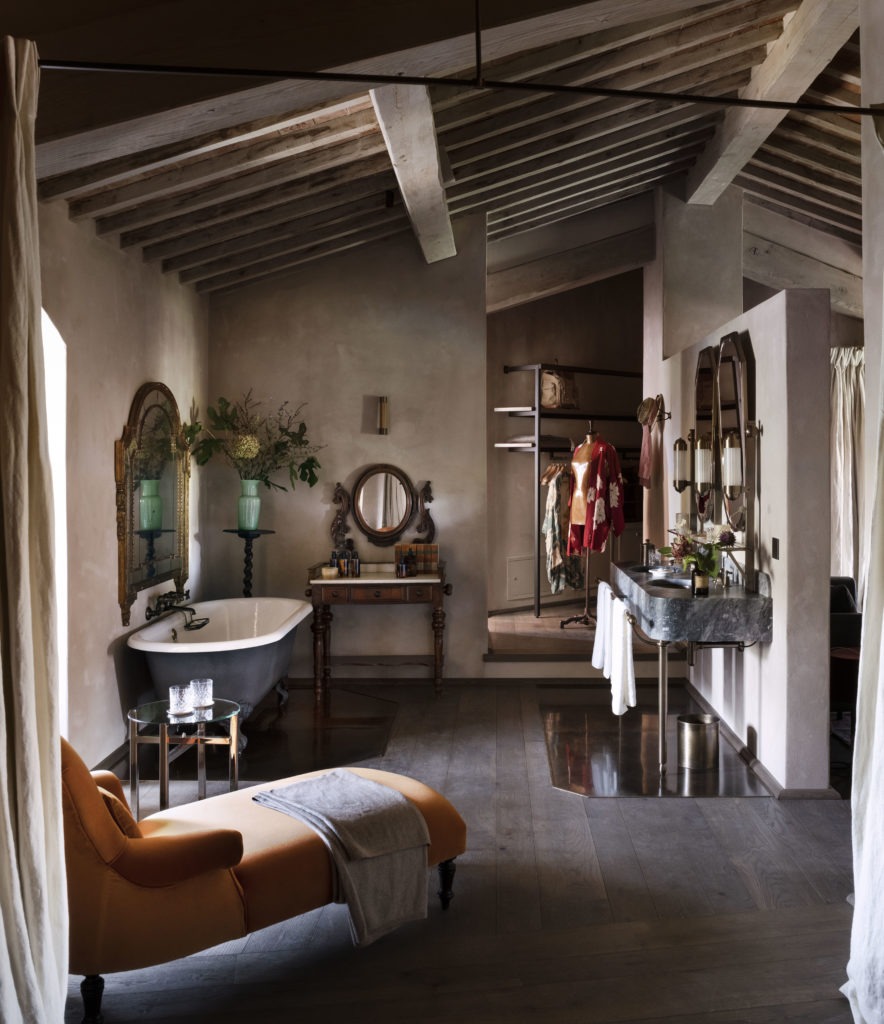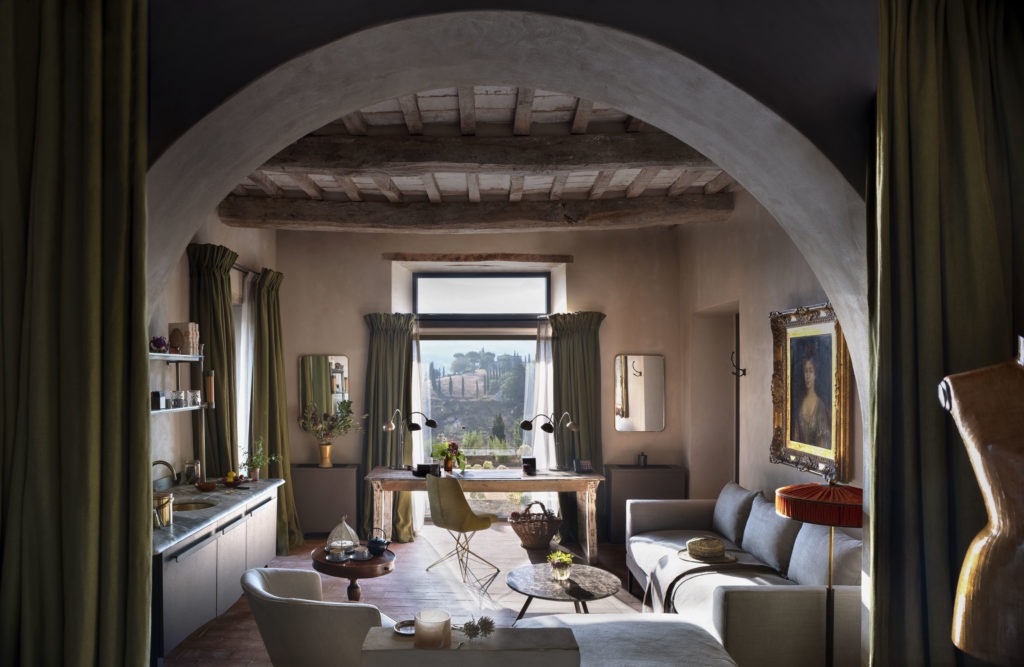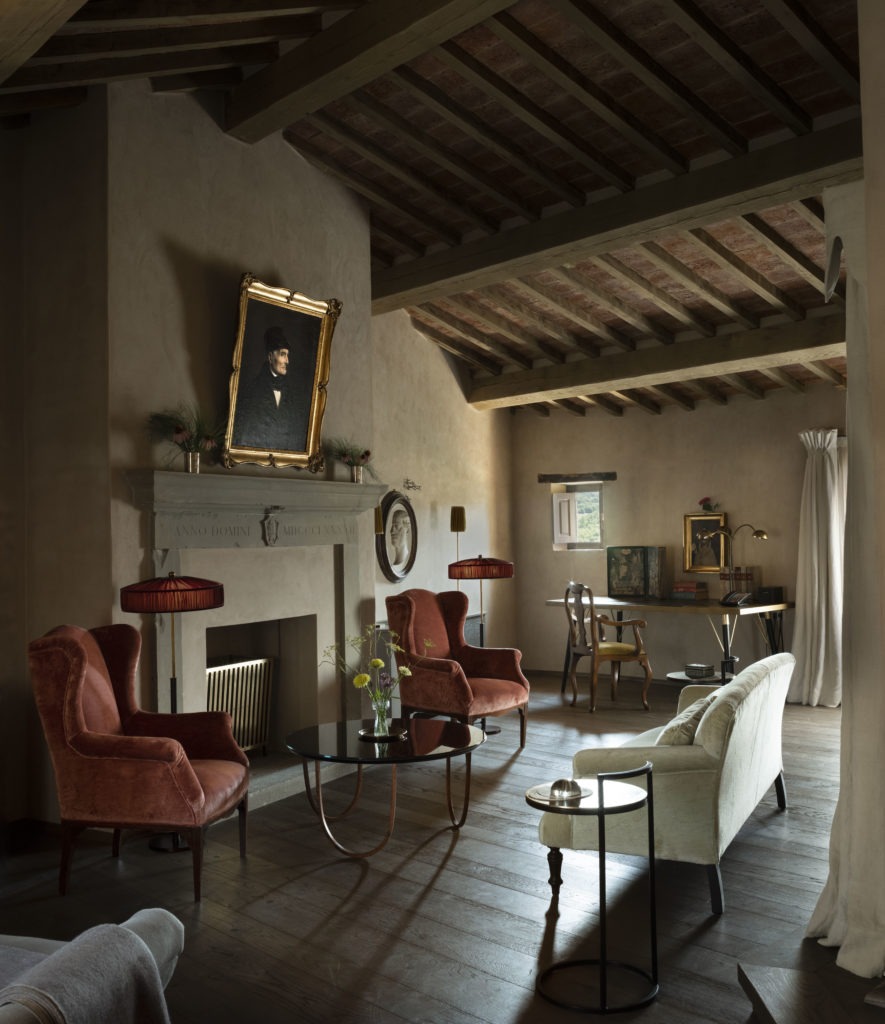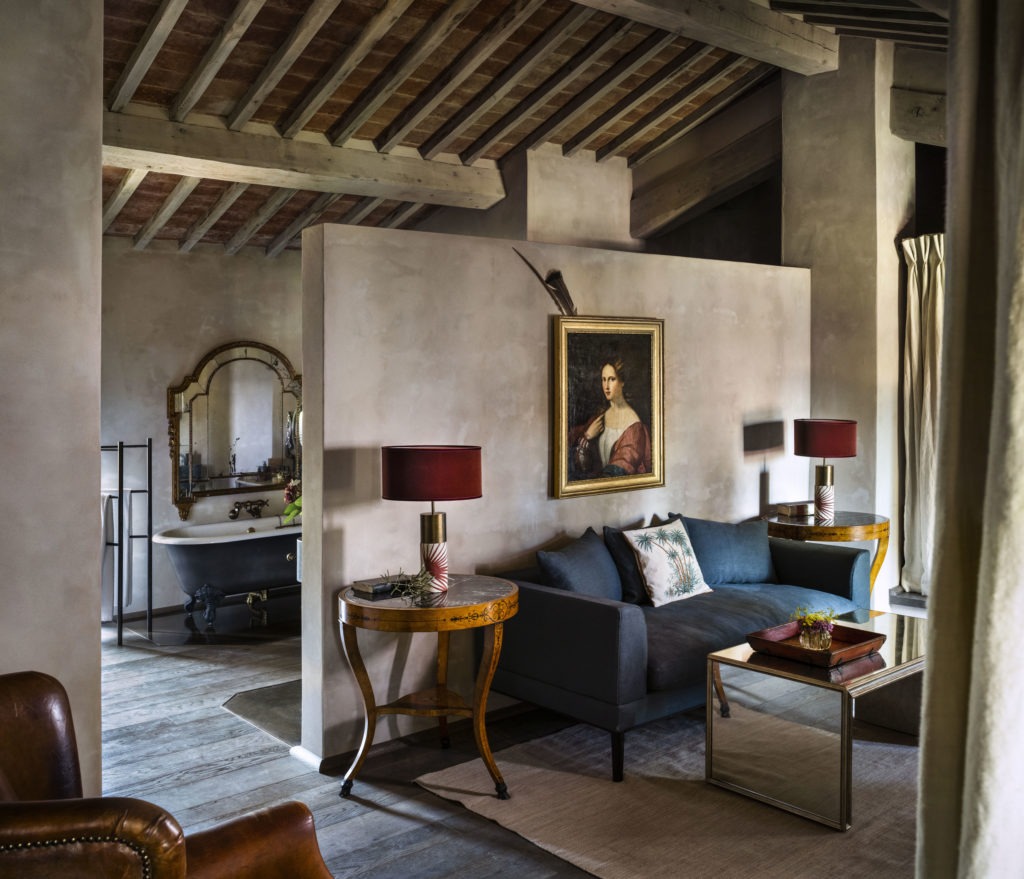 THE SWIMMING POOL
Sunk like a glimmering optical illusion into the verdant lawns is our incredible outdoor pool.
Located just outside the castle walls – and mirroring the historic, time-worn ramparts – the water gently overflows the stone rim of the pool to the grass at its edge, while tall umbrella pines provide balmy shade. Leafy niches between the trees and around the gardens, meanwhile, offer more secluded spaces for families or couples.
Atelier Voyage states: "One of the most impressive outdoor heated pool settings and original design ever experienced in our many visits and stays."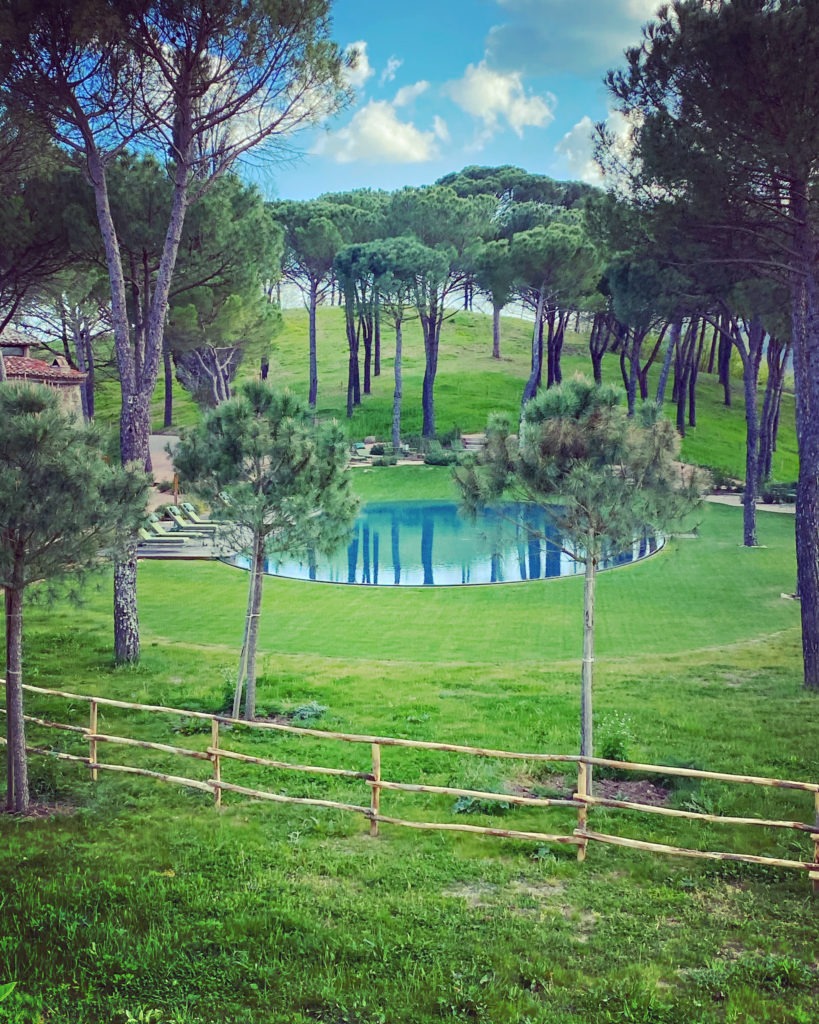 THE BATH HOUSE
The castle's ancient wine cellars, below the Palm Court, have been transformed into our otherworldly Bathhouse, a steamy, dreamy retreat. Worn stone steps lead down to a tranquil sanctuary of therapeutic interconnecting spaces, offering holistic, nurturing treatments to soothe both body and soul.
Atelier Voyage states: "There is the unforgettable Maria – Head therapist that will make you discover new treatments that will change your perception of yourself."
HORSES
Graceful, intelligent, resilient and strong: these are what define Reschio's purebred Spanish horses. Our magnificent stables are the brainchild of our founder, Count Antonio Bolza, who was inspired as a boy by the famous Lipizzaner horses of Vienna. He founded his stud in 1999, and now Reschio is home to some of the world's most skilled dressage horses. Come along for a hack through the wilderness, or take in one of our dressage performances – trust us, you'll be amazed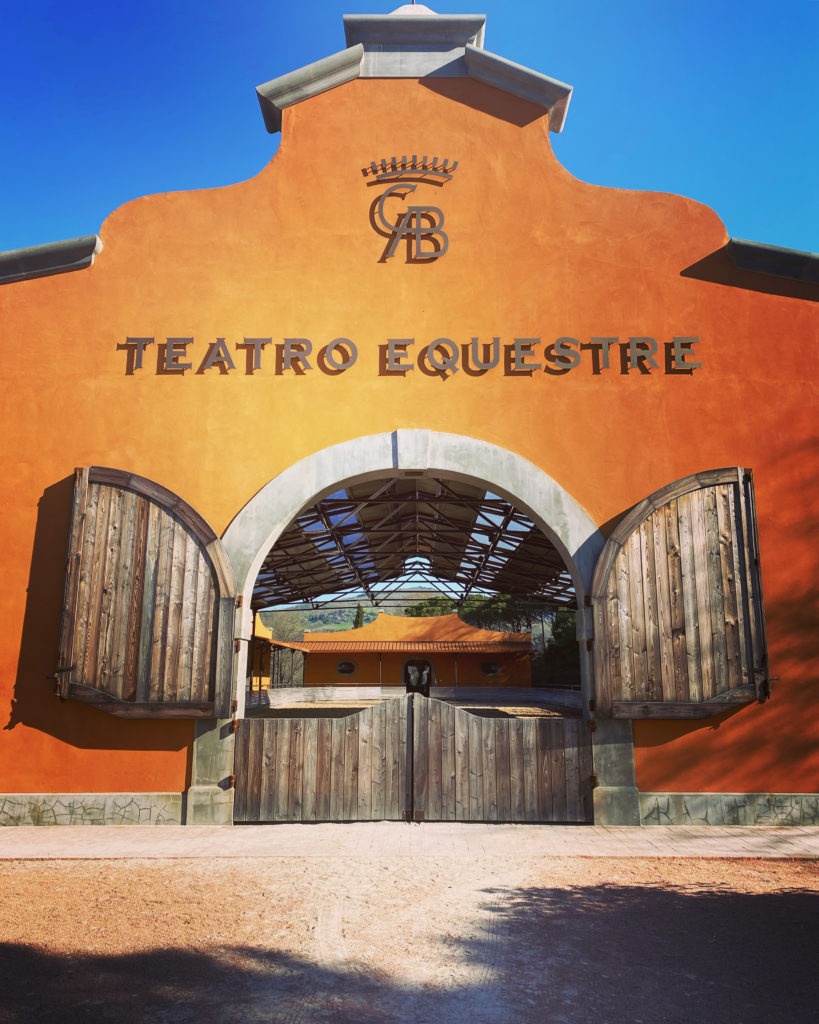 EAT & DRINK
Notably, Benedikt (owner), is a trained architect which led to the design of each spaces along with each accommodation – celebrated line of furniture, & lamps "B.B. for Reschio", that adds the aura to each angle of the property, with two restaurants, two bars, a pool watch tower "Il Torrino" and a wine cellar, not to mention a shop with hand-picked treasures from Count Benedikt and Donna Nencia but also their Estate wines at the "Enoteca".
At Reschio, food is at the core of the Estate. Sourcing only the finest local ingredients, as well as carefully foraging little-known delicacies from the estate, the chefs magic up simple but delectable menus served up in cinematic locations.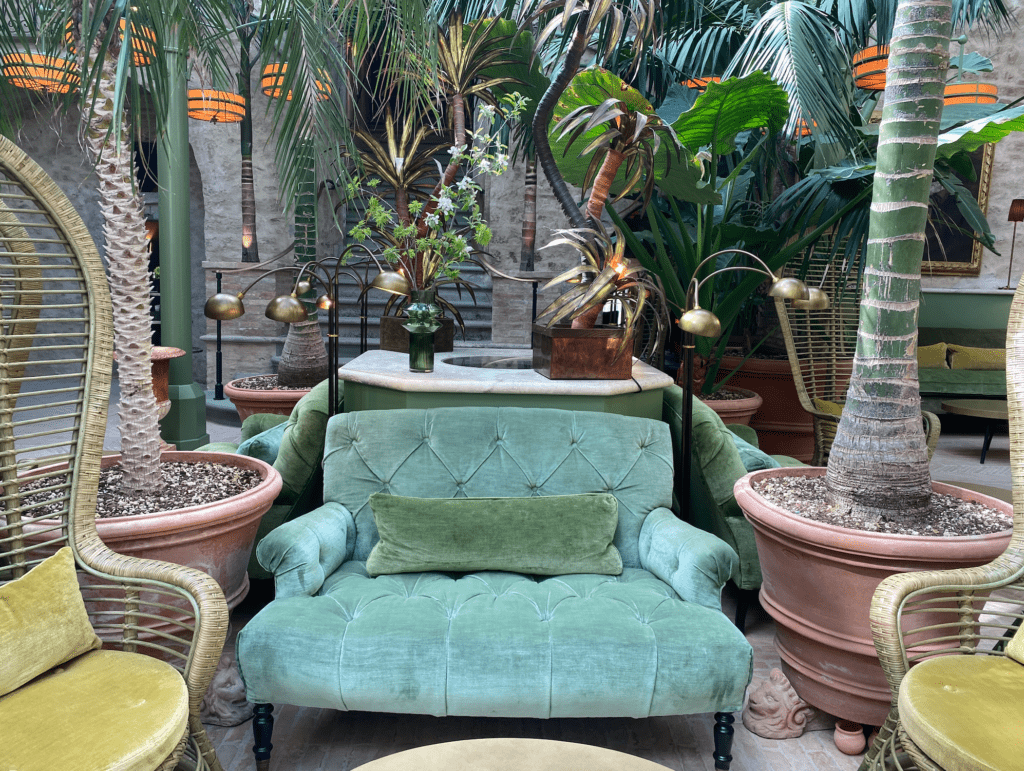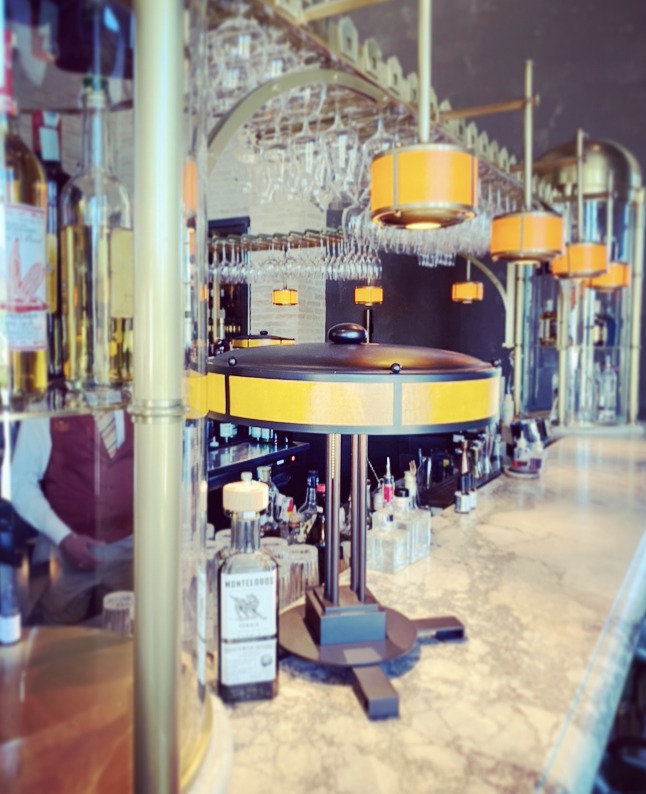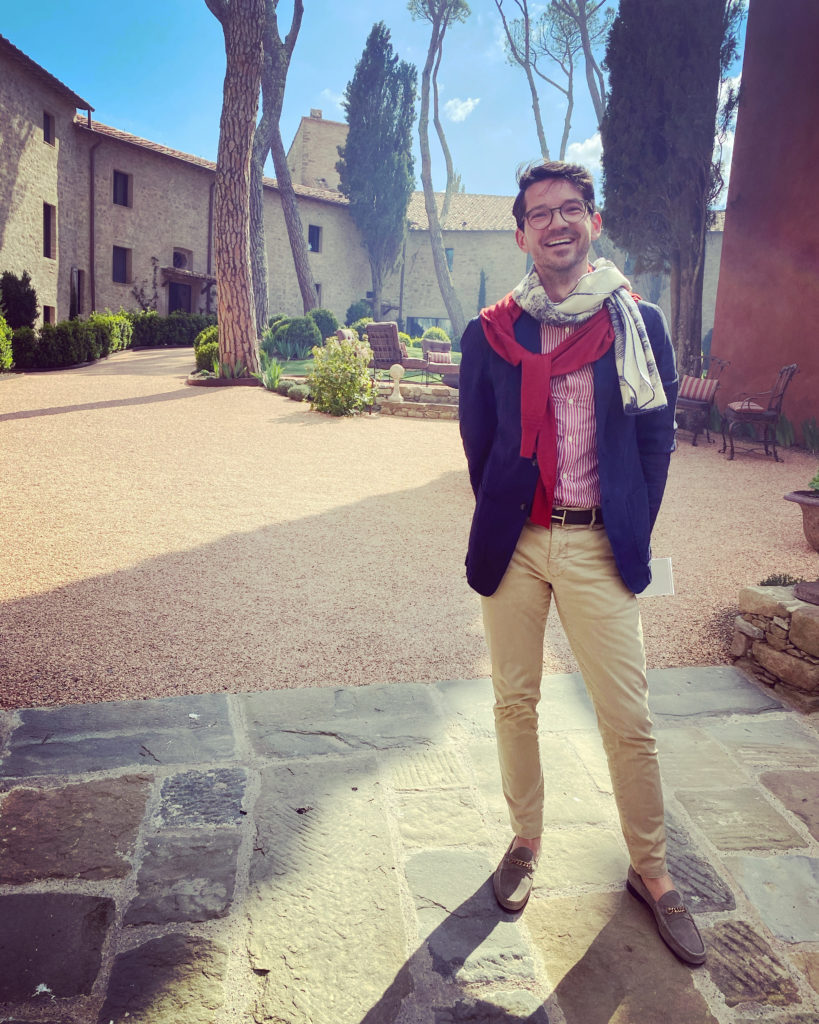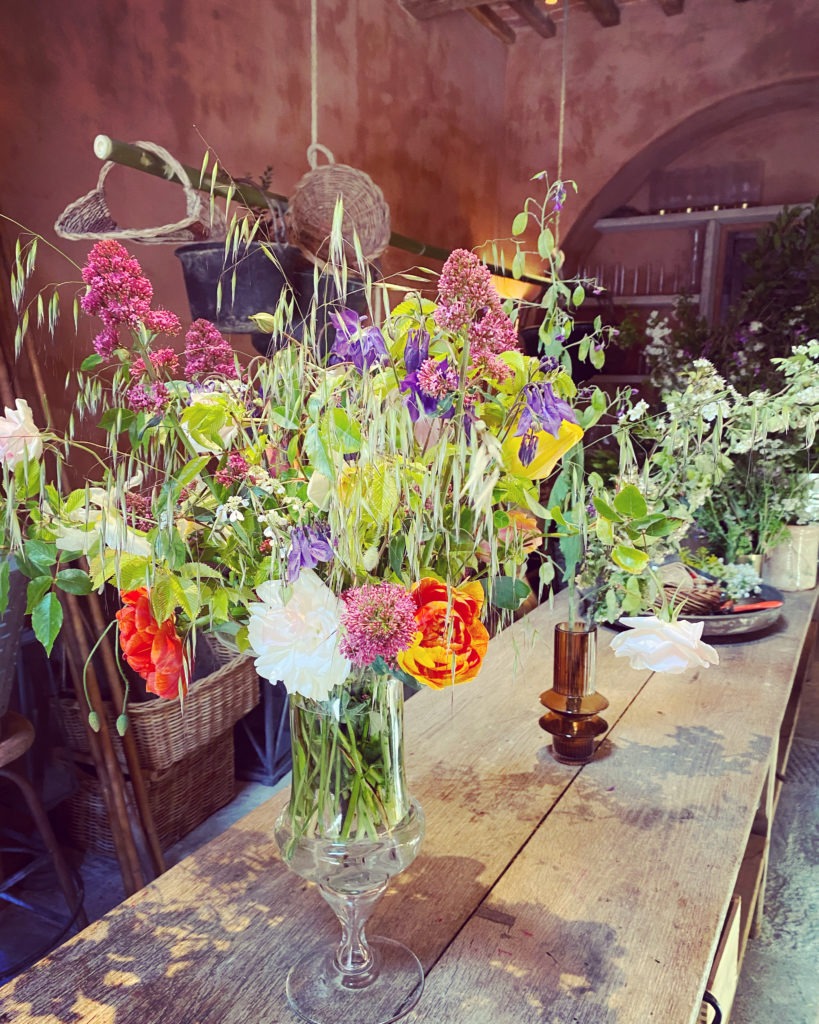 HAPPY KEY TO THE WORLD
passport to happiness

Since 2007, we have set sail for one of the most exciting social adventure: Atelier Voyage. Our goal has always been to create inspiring moments for your perfect journey, encompassing the best accommodations but also all your gastronomic and cultural needs, wherever your heart may take you.

Indeed, our deep love & knowledge of the world's destinations can direct you to the right destinations while meeting your most demanding expectations. This is reaffirmed with the recognition of Preferred Partners
& unique travel professionals around the globe.

With a dedicated team, we expand and continue to express our passion for the essence of travel, for Art History & Humanity as a whole.

We hope to pass this passion on to you through our tailor-made itineraries designed for your eyes only… We invite you to experience Atelier Voyage, your passport to happiness.

Gabriel & Gerhard

Atelier Voyage Founders