Four Seasons Hotel Firenze
Urban Retreat
The former residence of Pope Leo X reigns over the city's biggest private garden – a tranquil haven of statues, fountains and centuries-old trees… or retire to your suite where frescoes line the walls amid original architectural features.

This historic Hotel, with its Michelin-starred Italian restaurant and a locally inspired Spa where you can spend afternoons in pure indulgence, is just steps away from the cultural heart of Florence.
Atelier Voyage States:
"There are no more of a secret pleasure to discover these gardens and the sumptous spaces that surround them as in Four Seasons Hotel Firenze"
All photos below (except Al Fresco Terrace view) taken by Gabriel D. Doucet Donida, Atelier Voyage Co-Founder during his travels through Italy in April 2021.
RENAISSANCE ARCHITECTURE
Florence's largest private garden is bordered by two Renaissance buildings: the 15th-century "Palazzo della Gherardesca" and the 16th-century "La Villa." Together, these beautifully preserved buildings and landscaped green space comprise a Hotel that combines thousands of historic details with every imaginable modern comfort.
ACCOMMODATIONS & INTERIOR DESIGN
If walls could talk… Displaying colourful adornments dating back five centuries – from frescoes representing the Seven Virtues to silk Chinese wallpaper patterned with exotic birds – the Hotel's walls are a living testament to a history rich in art and design.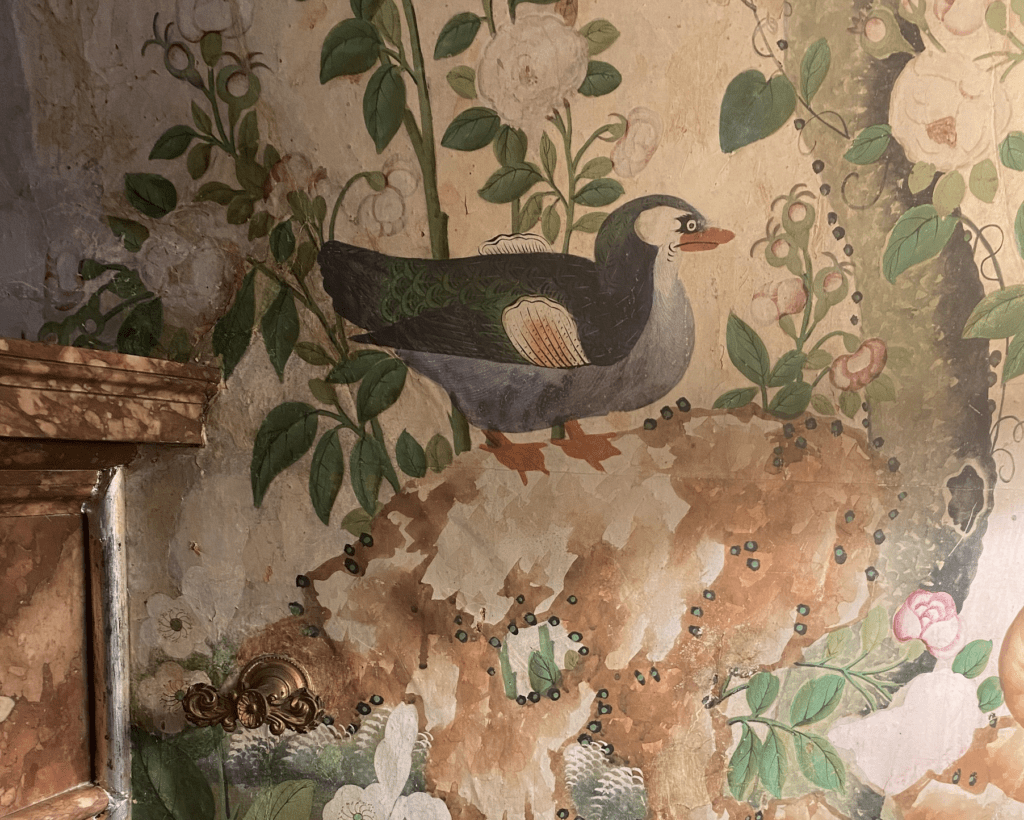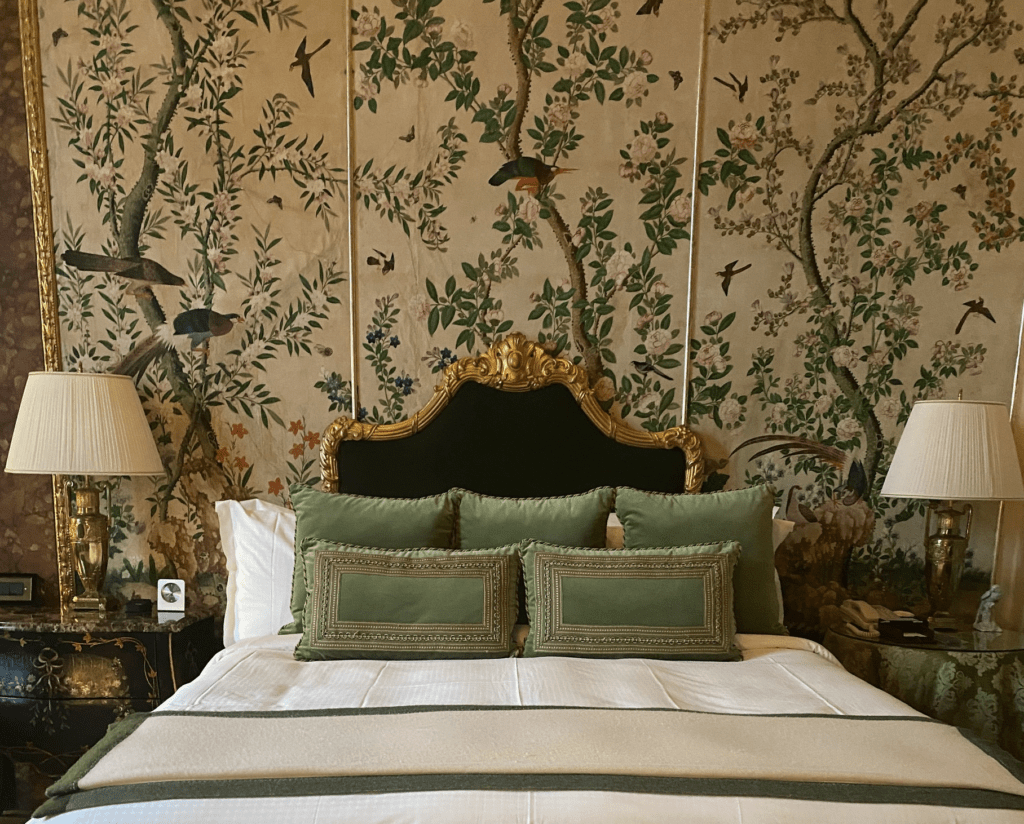 EYE-OPENING DINING VENUES
ATRIUM BAR | Whether you're in the mood for a custom Negroni served from our iconic drinks trolley or a mid-afternoon espresso and lemon tartlet, this light-filled, all-day lounge is where you'll find yourself (and the locals) sinking into a deep sofa to catch up, relax and dine in style.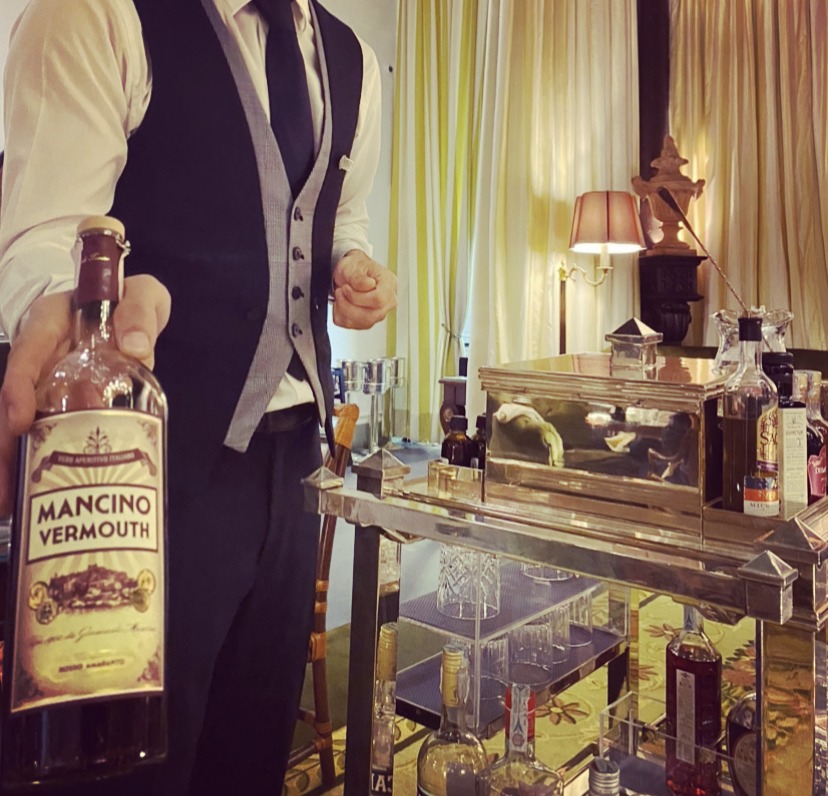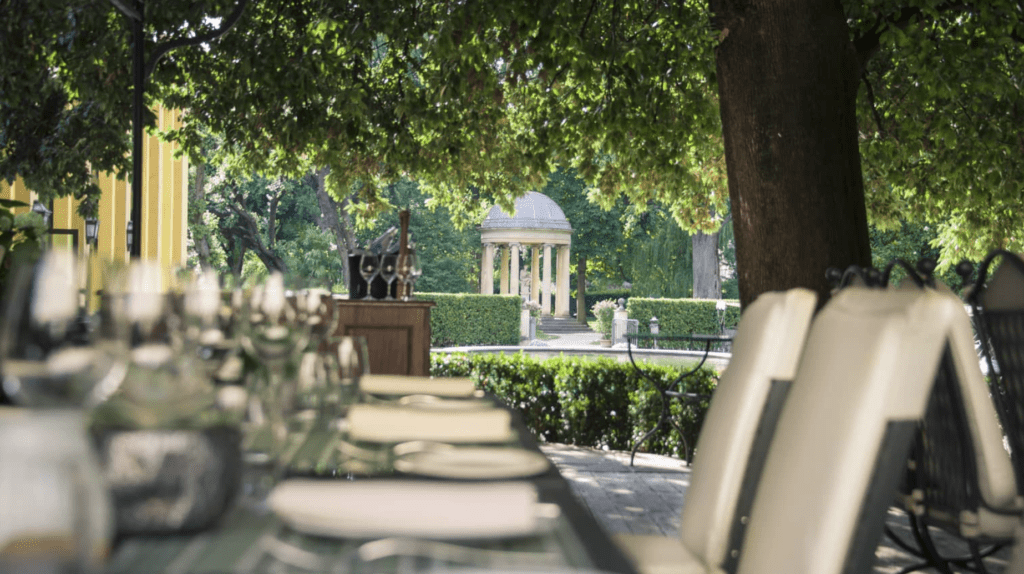 AL FRESCO & POOL TREE BAR | On the tree-shaded pool deck, warm breezes and cocktails from THE open-air bar encourage all-day lounging, with such snacks as our signature slow-rising pizza, fresh juice from our centrifugal juicer and house-made ice cream.
MAGNOLIA | Enhance your Florentine night with Asian specialties and signature cocktails in our vibrant, stylish restaurant and bar in La Villa, overlooking the garden.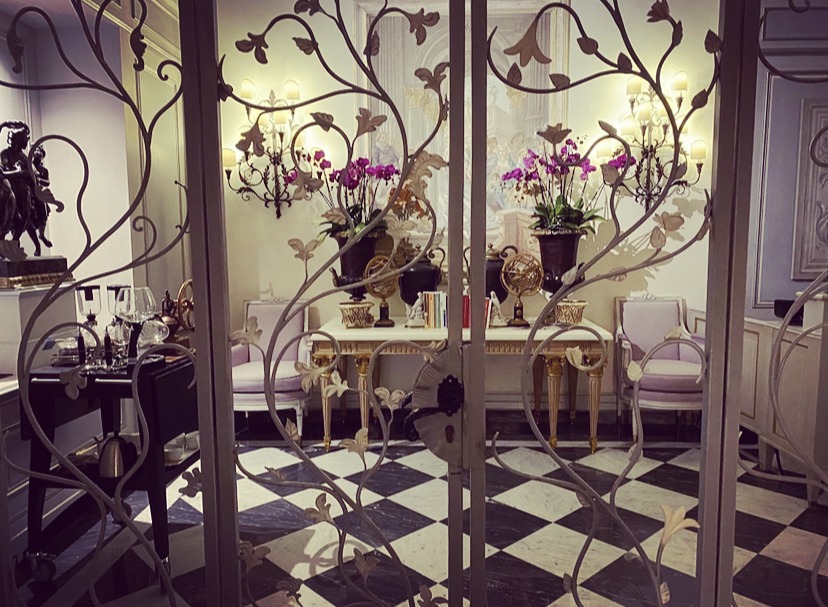 IL PALAGIO | Take your pick from the cellar of exceptional Italian wines and enjoy a glass on the terrace before dining on the menu of regional classics, given a contemporary twist by chef Vito Mollica in our flagship, Michelin-starred restaurant.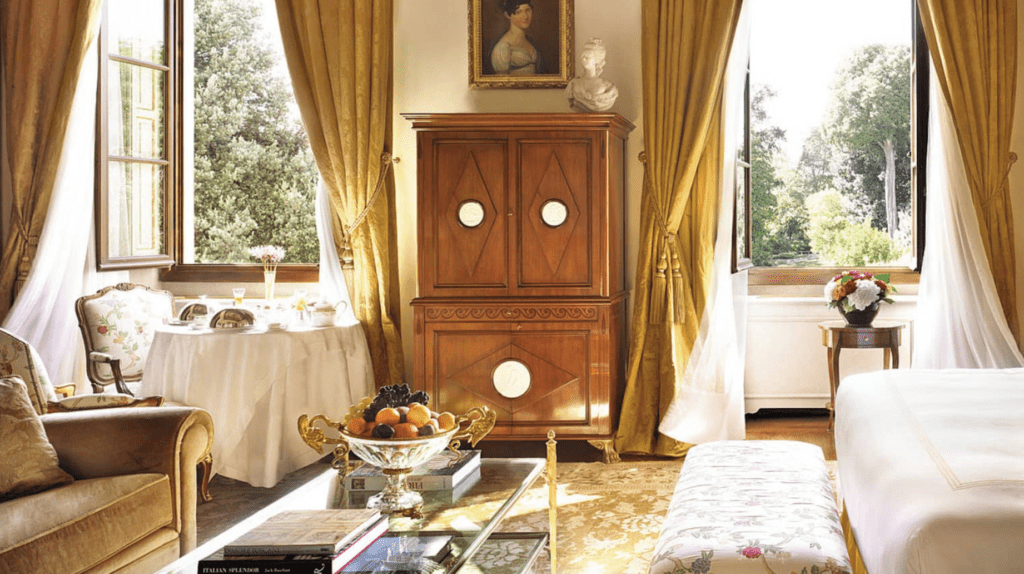 IN-ROOM DINING | Enjoy a lazy morning in bed dining on a traditional Tuscan breakfast of pecorino cheese, Schiacciata Tuscan bread and Cinta Senese cold cuts, or put your feet up after a long day of sightseeing and indulge in handmade pasta and a bottle from the cellar.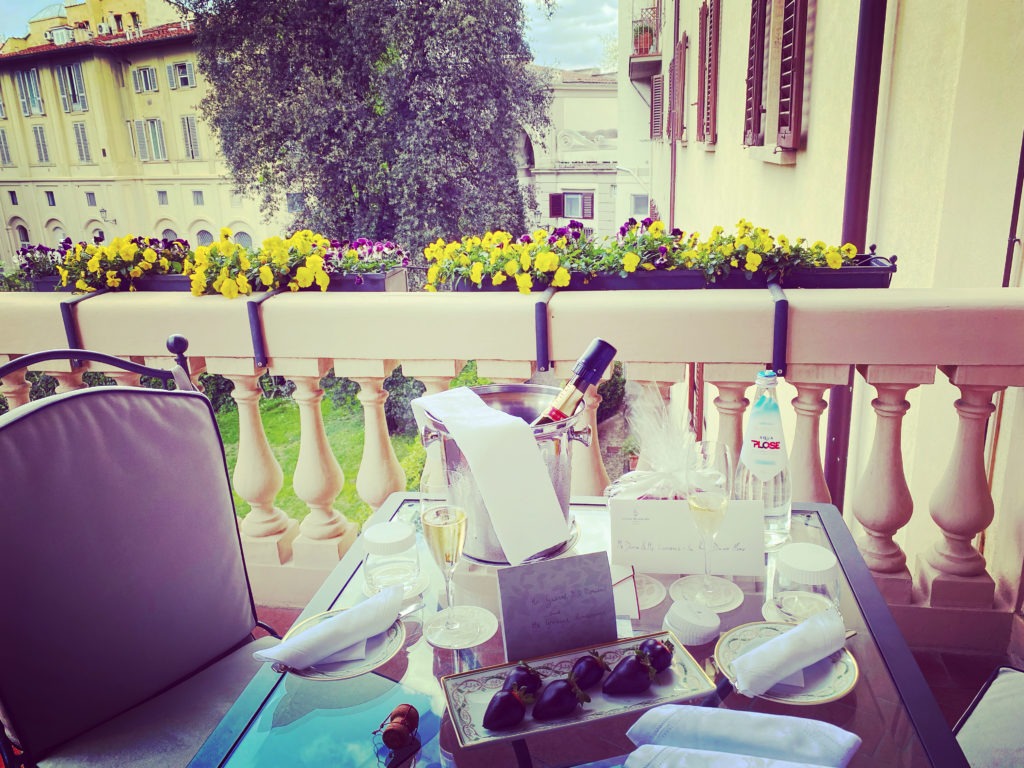 UNFORGETTABLE TUSCAN EXPERIENCES
Discover incredible things to do in the Florence area, then let the Four Seasons Hotel Firenze expert concierge team tailor each experience to surpass your wildest expectations. Or tell Atelier Voyage your private fantasy for a once-in-a-lifetime adventure, and allow our dream makers to create your own truly unforgettable experience.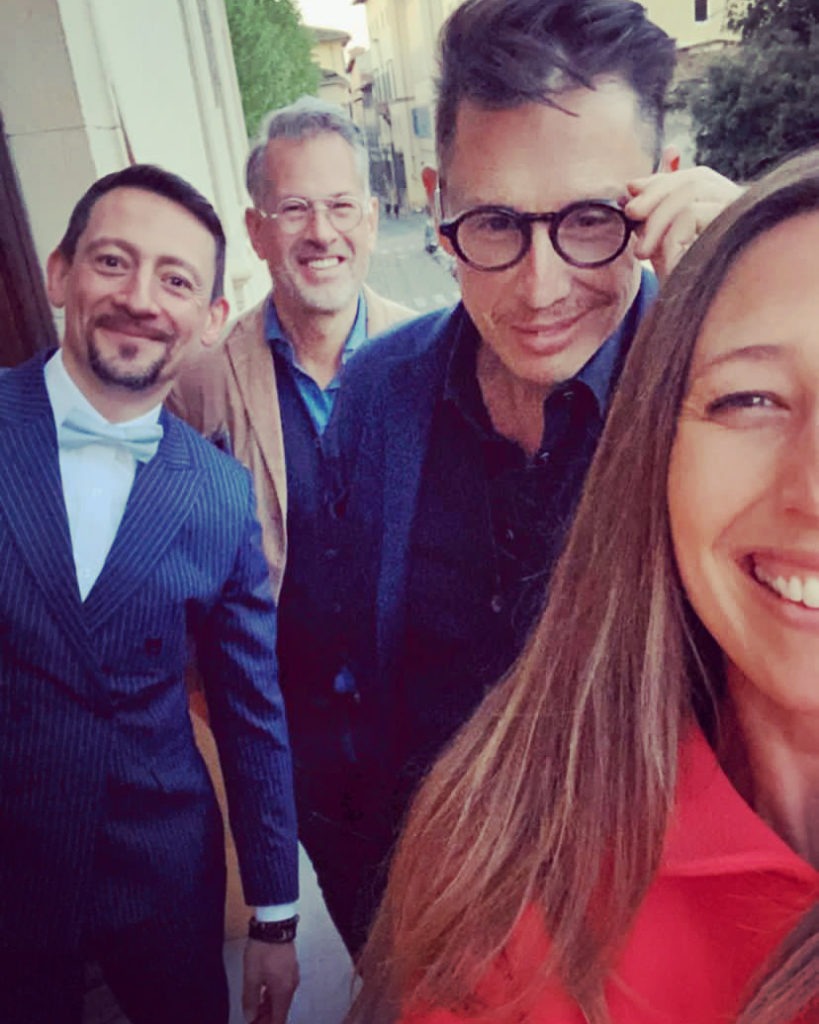 HAPPY KEY TO THE WORLD
passport to happiness

Since 2007, we have set sail for one of the most exciting social adventure: Atelier Voyage. Our goal has always been to create inspiring moments for your perfect journey, encompassing the best accommodations but also all your gastronomic and cultural needs, wherever your heart may take you.

Indeed, our deep love & knowledge of the world's destinations can direct you to the right destinations while meeting your most demanding expectations. This is reaffirmed with the recognition of Preferred Partners
& unique travel professionals around the globe.

With a dedicated team, we expand and continue to express our passion for the essence of travel, for Art History & Humanity as a whole.

We hope to pass this passion on to you through our tailor-made itineraries designed for your eyes only… We invite you to experience Atelier Voyage, your passport to happiness.

Gabriel & Gerhard

Atelier Voyage Founders