La Réserve Ramatuelle
face to face with the Mediterranean

Located a few minutes from legendary Saint-Tropez, La Réserve Ramatuelle is a flashback to the artistic spirit of the 1950s French Riviera.
Culinary highlights at 2-Michelin-starred "La Voile" by Eric Canino. Rejoice in the La Réserve Ramatuelle Spa with programmes and treaments with Nescens and La Mer, fitness as well as indoor and outdoor pool.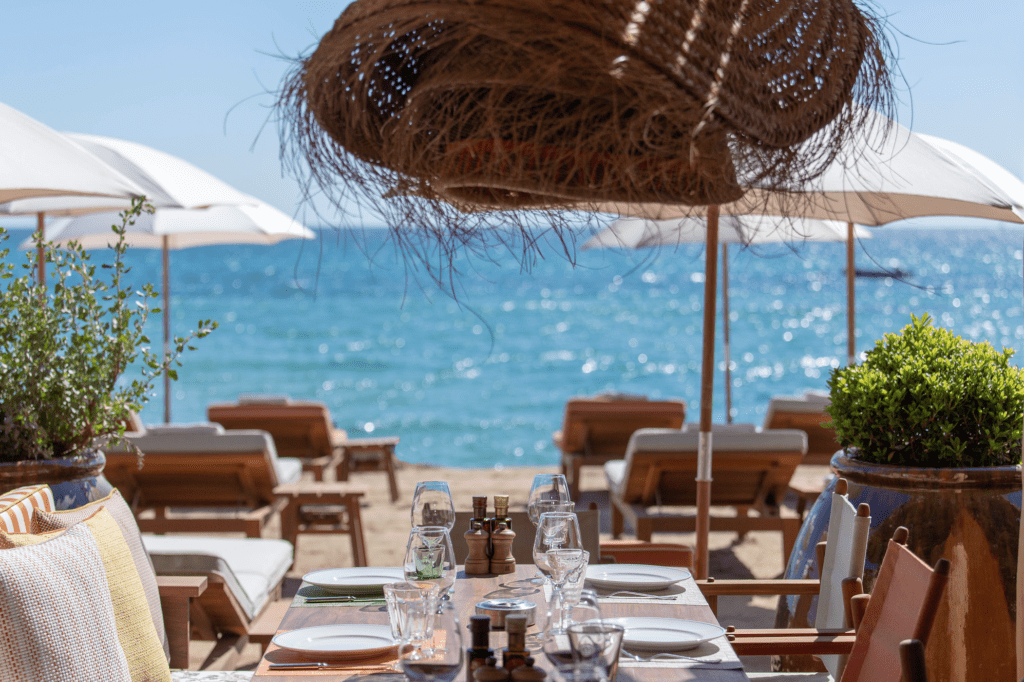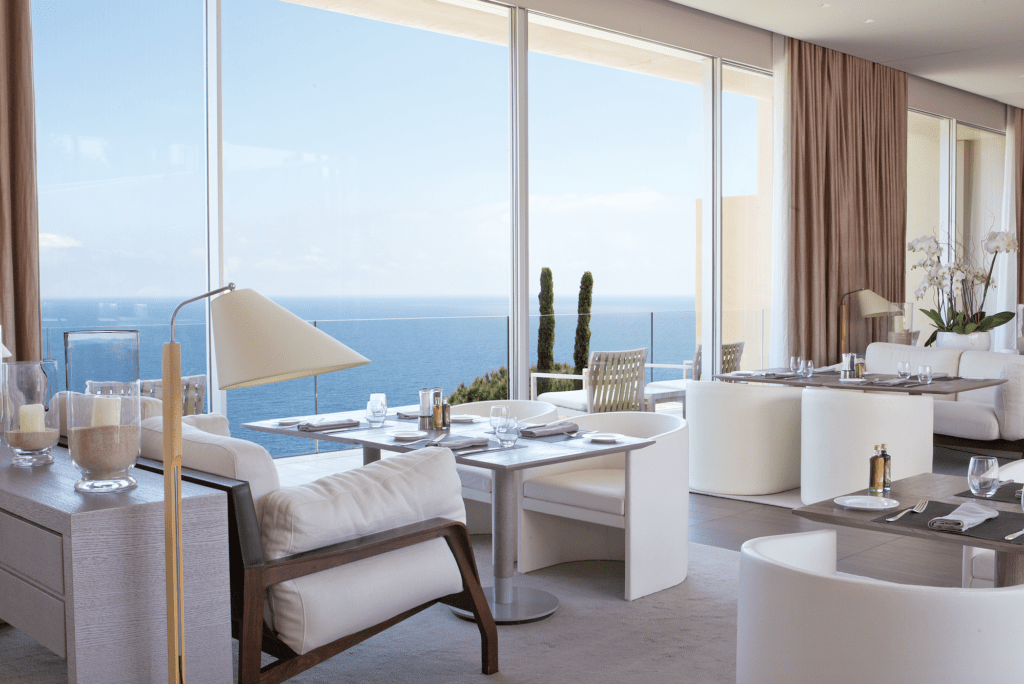 WONDERFUL ACCOMMODATIONS
Nineteen (19) suites and nine rooms offer spectacular views of the sea. So do the fourteen (14) villas with three to seven bedrooms, a private garden and pool. Culinary highlights at 2-Michelin-starred La Voile by Eric Canino. Spa with programmes and treaments with Nescens and La Mer, fitness as well as indoor and outdoor pool. Member of The Leading Hotels of The World. www.lareserve-ramatuelle.com
LA RÉSERVE RAMATUELLE SPA & FITNESS
Whether you want to let go for a taste of deep relaxation, regain a slim, toned figure or recover your pep, the Spa de La Réserve Ramatuelle invites you to discover a selection of treatments and programs featuring the latest advances in the fields of health, fitness and aesthetics.
Spa open every day.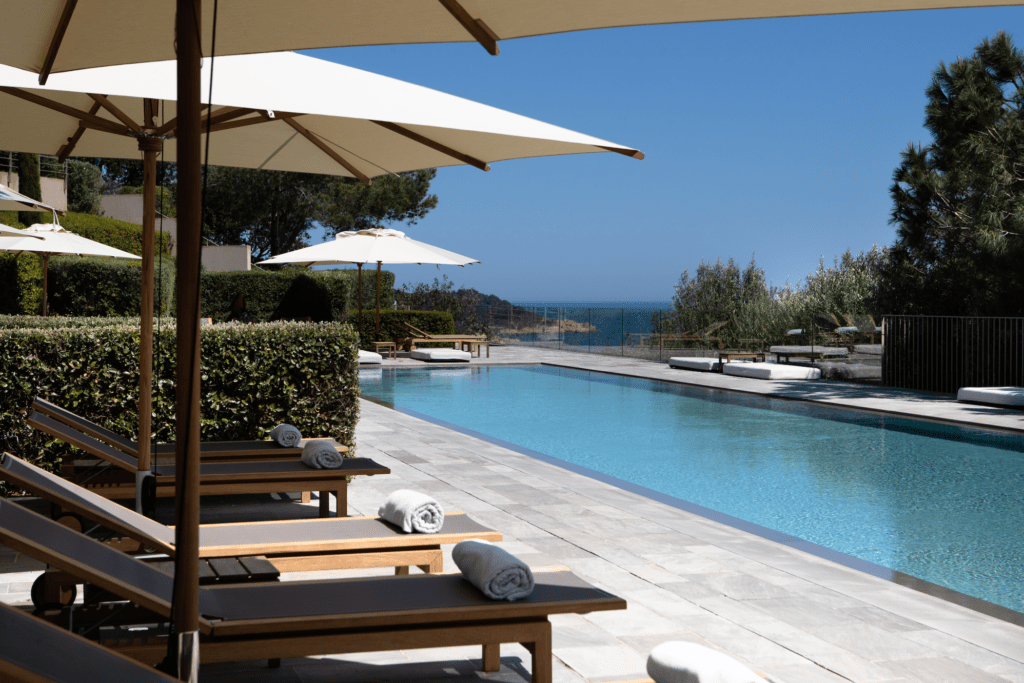 THE IMPECCABLE TASTE OF HEALTHY GOURMET CUISINE
La Voile | Characterized by their rare delicacy, Eric Canino's recipes have the elegance required to captivate the taste buds while ensuring guilt-free gourmet pleasures. The ever-stylish dishes offer epicurean Mediterranean cuisine that was awarded two stars in the 2020 Michelin Guide.
Daily – Dinner from 7:00 pm to 10:30 pm
Pool Restaurant | Savor the fresh taste of Italy with gusto and a hint of Dolce Vita in the shade of poolside greenery and wafting sails.
Open daily from 12 pm to 4 pm. KEY TO THE WORLD
passport to happiness

Since 2007, we have set sail on a most exciting worldly adventure: Atelier Voyage.
Our goal has always been to create inspiring moments for your perfect journey, encompassing best accommodations but also all your gastronomical and cultural needs, anywhere your heart may lead you.

Now with the unprecedented year of 2020 behind us, we can look forward to a more open 2021 world filled with traveling opportunites and exciting experiences!

Indeed, our deep love & knowledge of world destinations can set you on the right itinerary, satisfying your most demanding expectations.

This is reaffirmed with the recognition of Preferred Partners
& unique individuals across the globe.

Along with a dedicated team, we expand & continue to express our passion for the Essence of Travel. We convey this passion via our tailor-made itineraries designed for your eyes only… Experience Atelier Voyage – your passport to happiness.

Gabriel & Gerhard

Atelier Voyage Founders