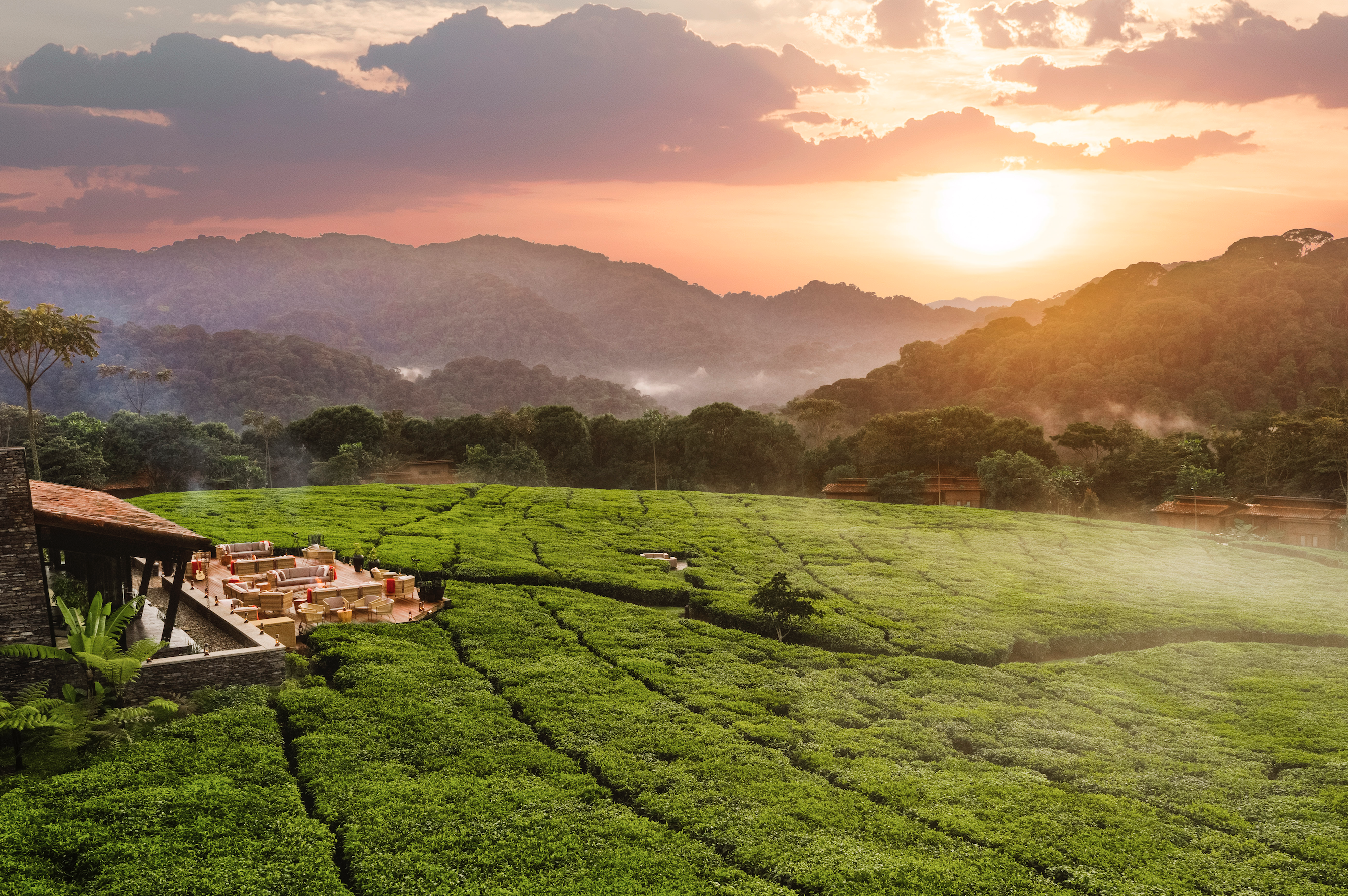 One&Only Nyungwe House & One & Only Gorilla´s Nest
The Call of the Wild

"Blessed are the curious for they shall have adventure." – Lovelle Drachman
Allow us to plan your dream nine-day African Safari in Rwanda.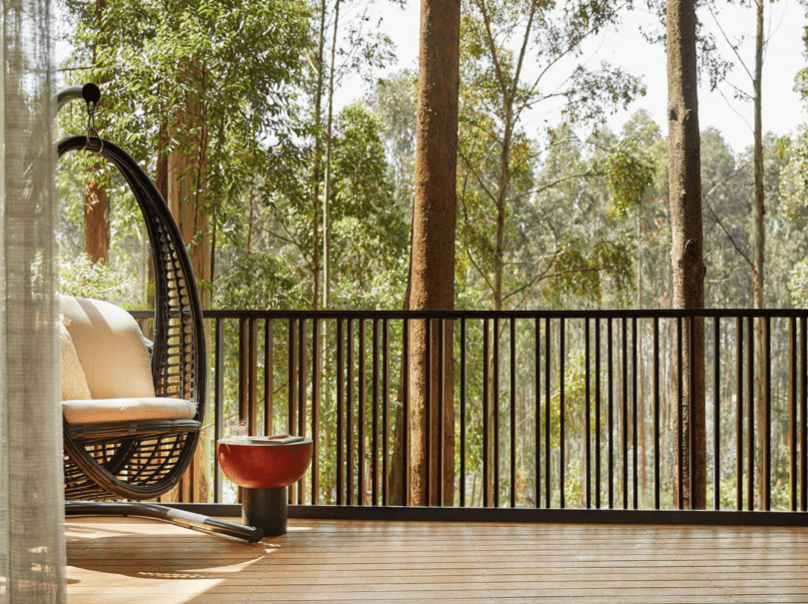 DAY 1: WELCOME TO RWANDA
Once you arrive at Kigali International Airport, our One&Only team will warmly welcome you to Rwanda. Every detail of your arrival will be taken care of, from smooth transfers to check-in and dinner reservations. Relax on your first night in Kigali as you prepare for your wild Rwandan adventure.
DAY 2 & 3: AKAGERA NATIONAL PARK
Bordering Tanzania in eastern Rwanda, Akagera National Park is central Africa's largest protected wetland and the last refuge for savannah-adapted species in the country. Encounter Africa's Big Five, as well as other phenomenal animals. Expect, lions, crocodiles, hippos, elephants, zebras, giraffes and buffaloes. Stay for two nights to experience guided game drive and birding.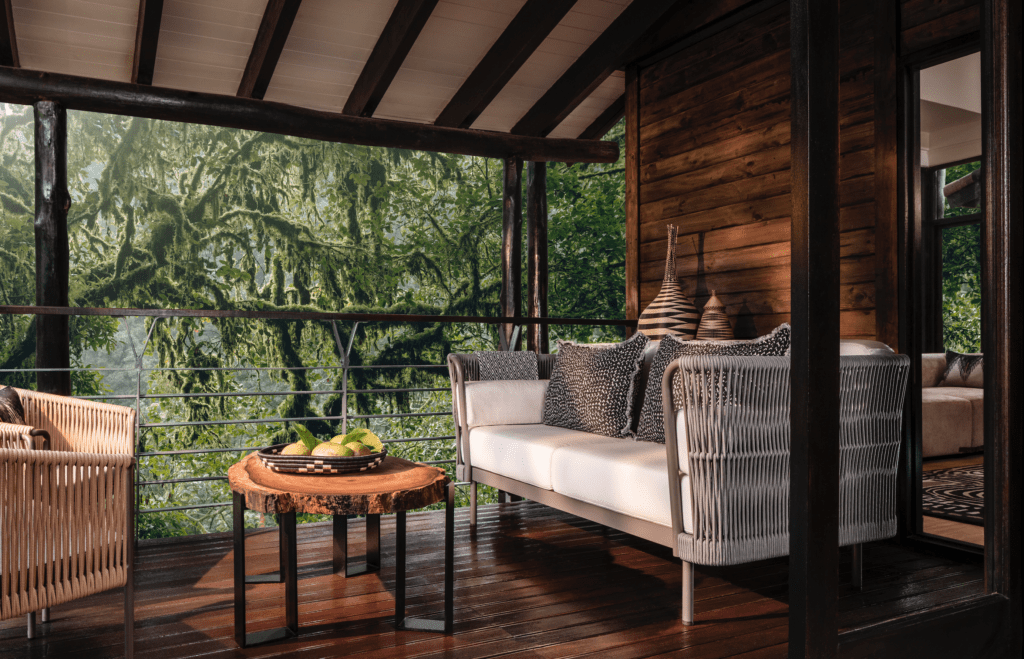 DAY 4: KIGALI
Head back to Kigali in time for lunch, with the afternoon to explore Rwanda's beautiful capital city, known as the most inviting city in Africa. Surrounded by verdant hills and dramatic valleys and steeped in ancient culture, discover its vibrant restaurant and shopping scenes.
DAY 5: NYUNGWE NATIONAL PARK – CANOPY WALK
Catch a short domestic flight from Kigali to Kamembe Airport where you'll be transferred to One&Only Nyungwe House. Retreat to your jungle room hidden among the treetops before our expert Guides lead you to Nyungwe National Park. Here, along the breathtaking Igishigishigi Trail, you'll start your unforgettable Canopy Walk. Discover the secrets of the forest canopy and learn about this tropical rainforest's ecosystem. In the evening, dinner is served from our Chef's Garden, and you can enjoy your overnight stay, immersed in the jungle.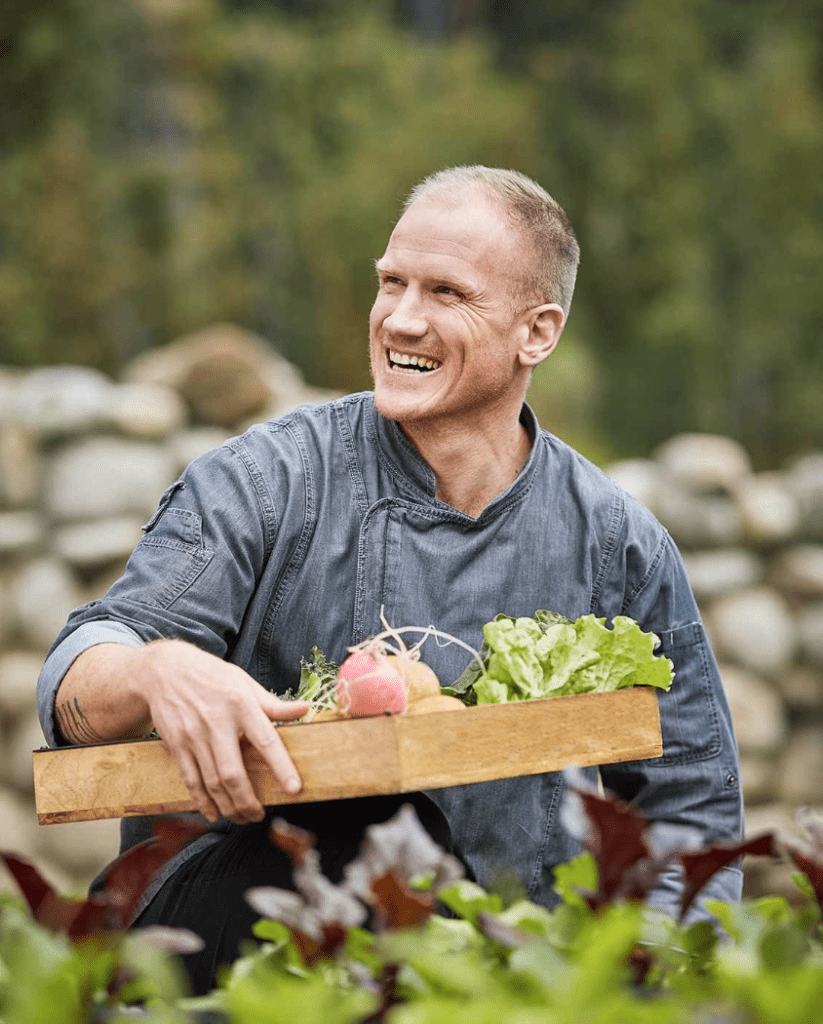 DAY 6: NYUNGWE NATIONAL PARK – CHIMPANZEE TREK
Head to the Evergreen Forest at dawn where the adventure begins for a bucket-list Chimpanzee Trek. Be welcomed by their morning calls deep in the forest, and witness their incredible acrobatics, feeding, and day-to-day behaviours. The afternoon is yours, for relaxation or one of the select complimentary resort activities. A traditional tea tasting will be a highlight of the evening, before another epicurean dinner.
DAY 7: VOLCANOES NATIONAL PARK
Effortlessly travel from the Kamembe Airstrip to Kigali, where you will be transferred to One&Only Gorilla's Nest. Meet at the Experience Centre for a guided yoga session on our outdoor yoga deck, surrounded by the eucalyptus forest. Your evening in the jungle is at your leisure, and includes a delicious dinner prepared by our world-renowned chefs.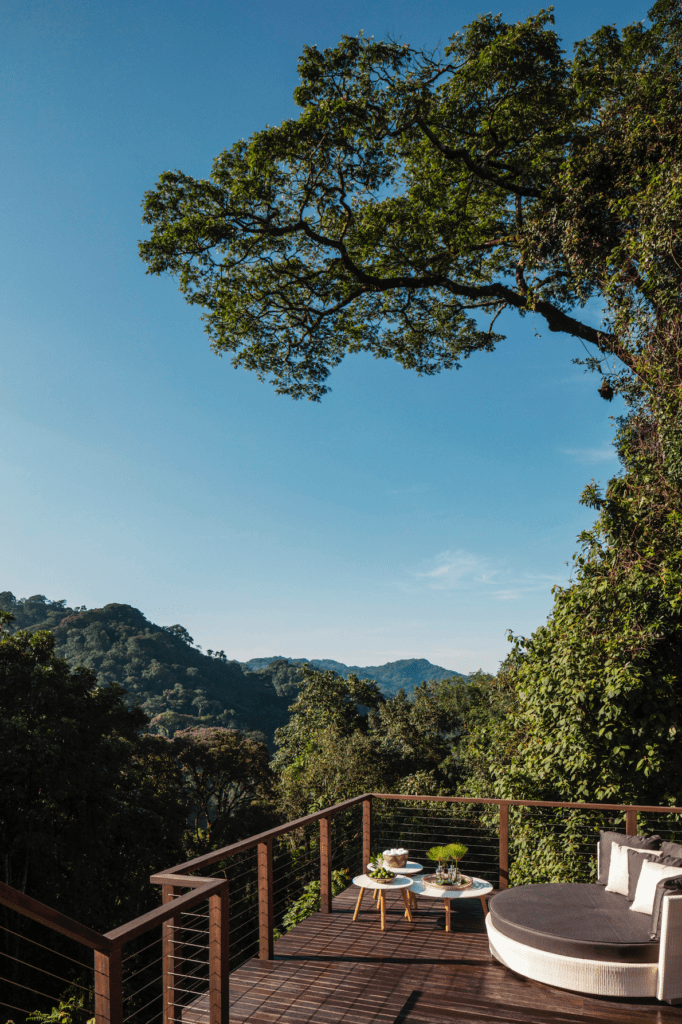 DAY 8: VOLCANOES NATIONAL PARK – GORILLA TREK
Gorilla trekking in Rwanda is described as truly life changing. With only an estimated 880 Gorillas left in the world, to see these gentle creatures in their natural habitat is a truly unique experience. Your guide will allocate a gorilla family to your group. A gorilla family is led by a Silverback, along with younger males, adult and juvenile females, and infants. Silverbacks maintain order and schedule feeding trips, resting time, and travel for their troop. Witnessing these complex and endangered animals in their natural habitat is a truly once-in-a-lifetime experience. With gorilla-trekking groups now limited to six, your experience will be even more intimate.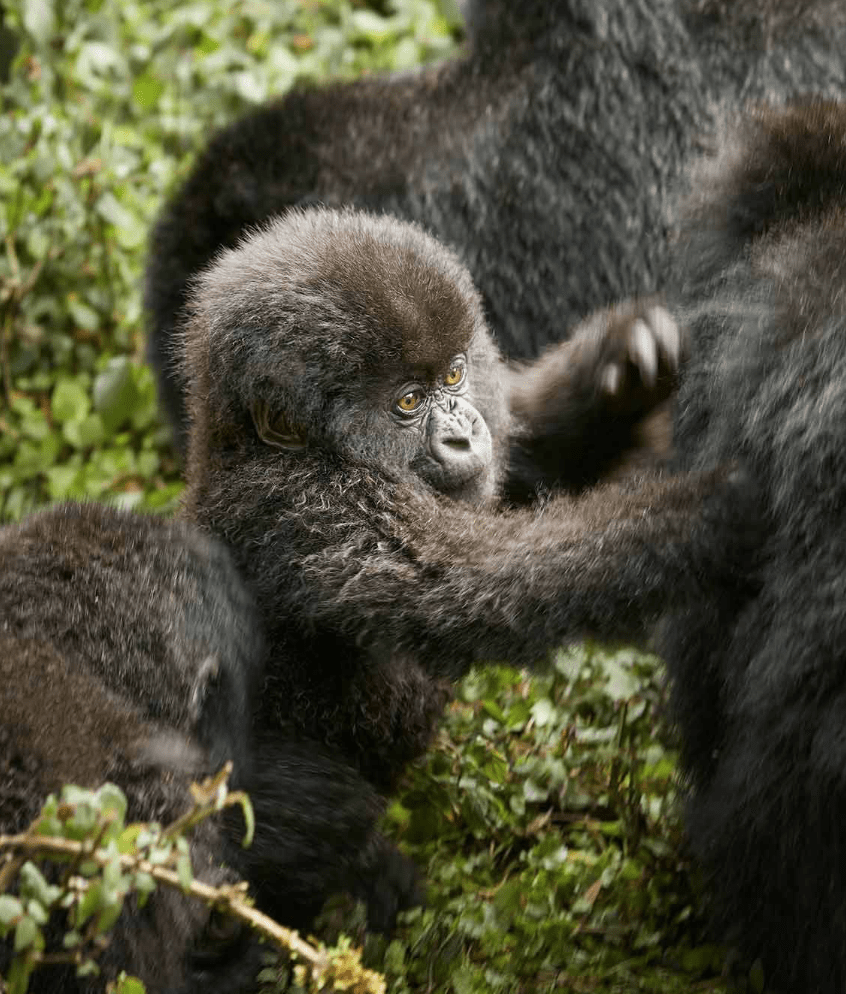 DAY 9: DEPARTURE
Enjoy your day at One&Only Gorilla's Nest before transferring to Kigali International Airport in time for your journey home. For now, your safari adventure concludes, but the memories will stay with you for a lifetime.
ONE&ONLY NYUNGWE HOUSE
One&Only Nyungwe House invites you to experience a boundless sense of freedom. Discover how it feels to be truly alive, Here&Now.
THE SERENE ONE&ONLY FOREST SPA
Experience personalised beauty and holistic wellness treatments at the intimate One&Only Spa, with dedicated rituals to renew body and mind.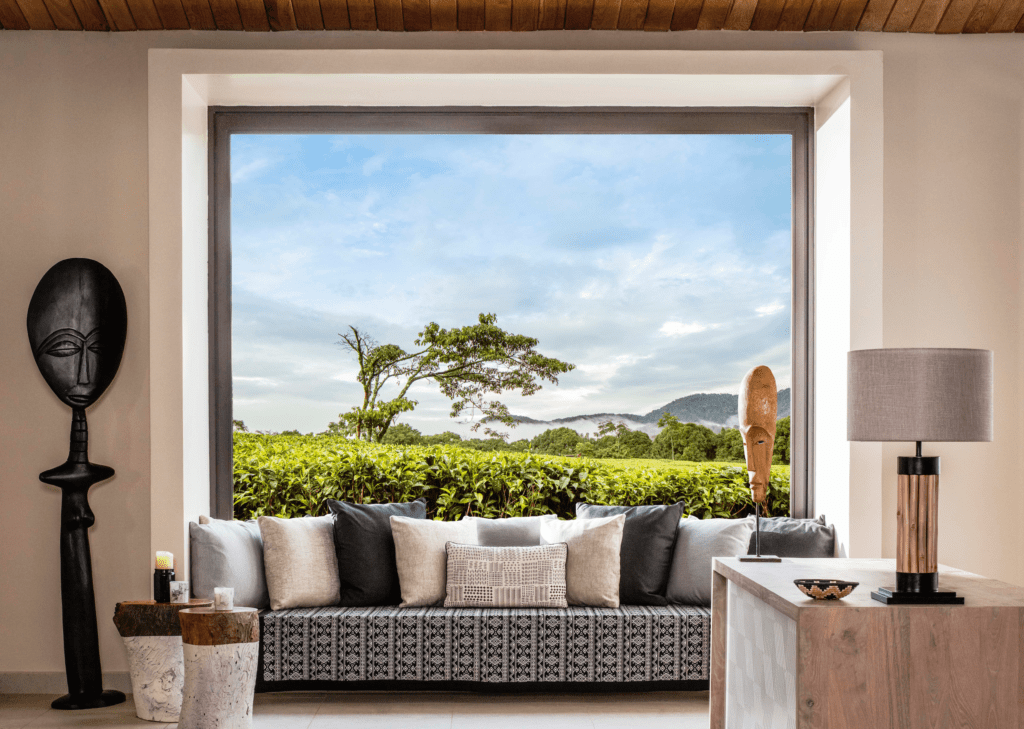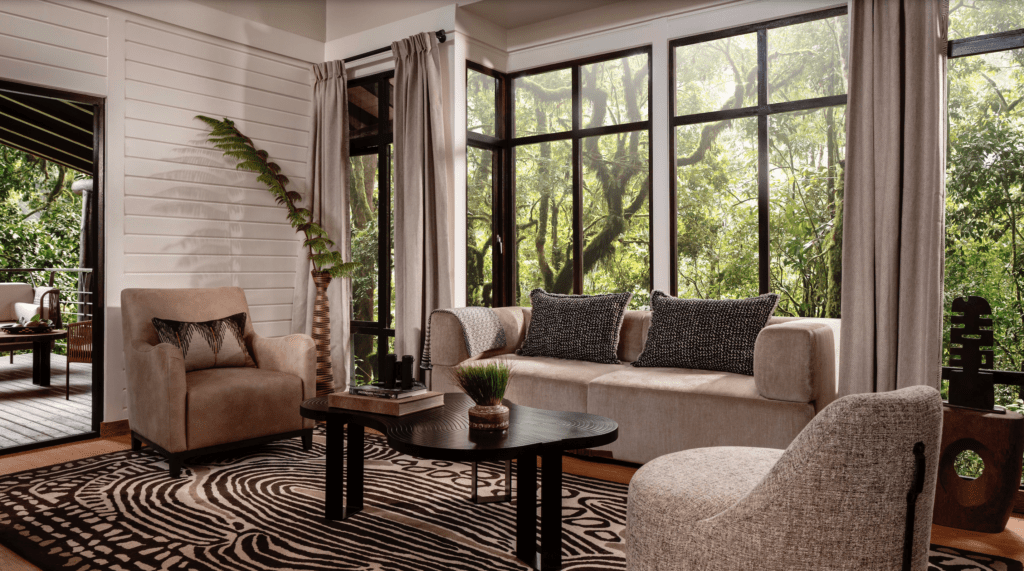 ONE&ONLY GORILLA´S NEST
Surrounded by swaying eucalyptus trees, One&Only Gorilla's Nest awakens a wild spirit of adventure. A place that encourages you to gaze into the mirror through eye opening encounters with majestic mountain gorillas and experience the story of Rwanda.
AN EXCLLUSIVE FRONT-ROW SEAT TO THE MOUNTAIN GORILLA SANCTUARY
Cushioned in the foothills of the breathtaking Volcanoes National Park, One&Only Gorilla's Nest makes the magical possible as you enjoy a once-in-a-lifetime, personal encounter with the rare and majestic mountain gorillas roaming free in its own natural habitat.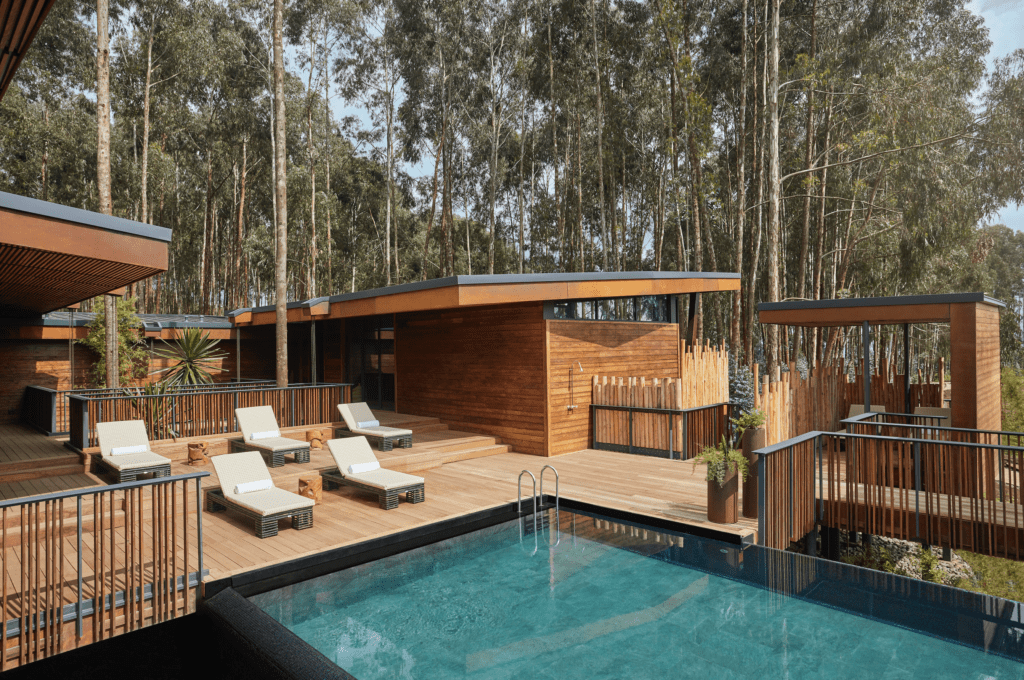 SPACES BUILT FOR ADVENTURE
Individual free-standing lodges and suites sit suspended over sprawling gardens at eye level with the tall eucalyptus trees and volcanic surroundings. Feel the call of the trees from your secluded sanctuary where binoculars, a library of books and local Imigongo art await.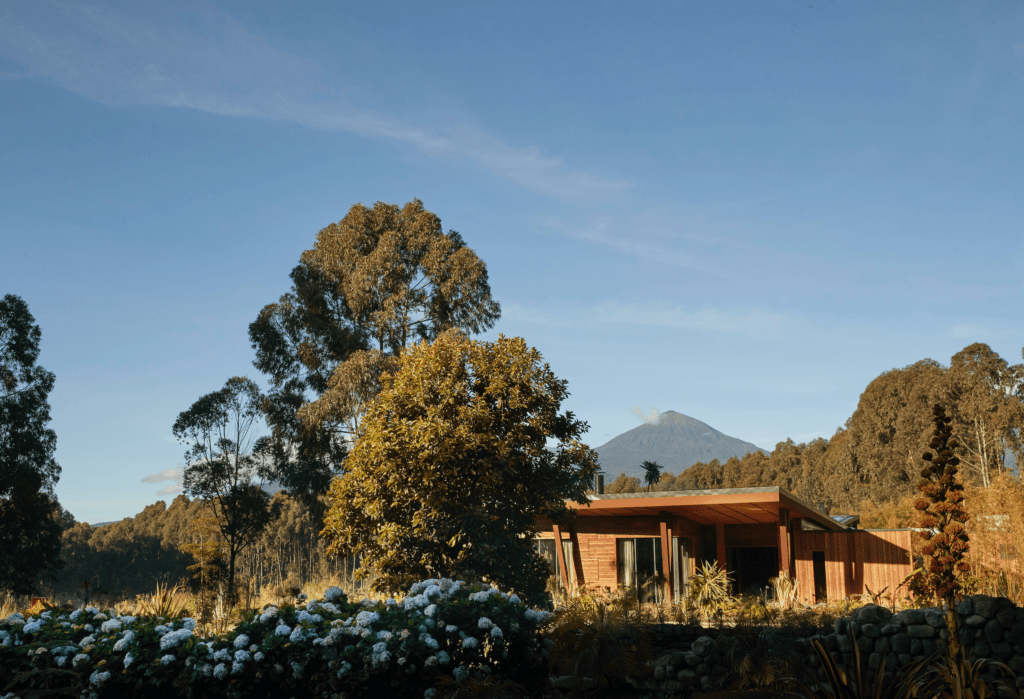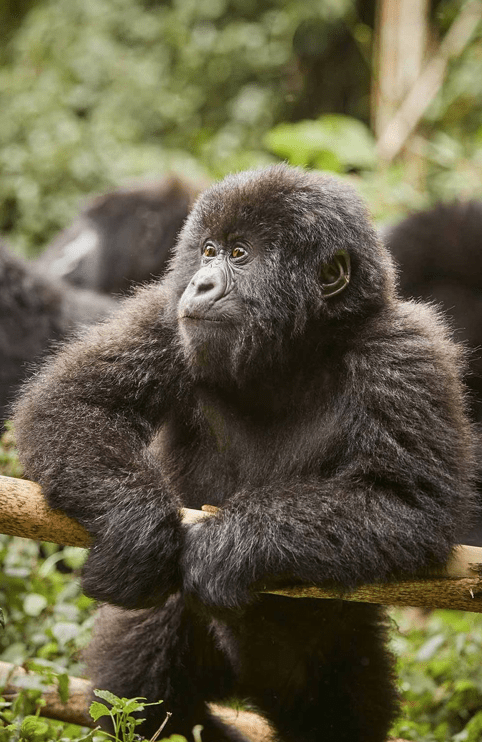 SEASONAL GARDEN TO PLATE DINING
Feel connected to the natural turn of life in Rwanda, with cuisine crafted and inspired by local seasonal produce. Rest with and feel inspired by the uncertainty of not knowing what your next meal will be but knowing that you will love it. HAPPY KEY TO THE WORLD
passport to happiness

Since 2007, we have set sail for one of the most exciting social adventure: Atelier Voyage. Our goal has always been to create inspiring moments for your perfect journey, encompassing the best accommodations but also all your gastronomic and cultural needs, wherever your heart may take you.

Indeed, our deep love & knowledge of the world's destinations can direct you to the right destinations while meeting your most demanding expectations. This is reaffirmed with the recognition of Preferred Partners
& unique travel professionals around the globe.

With a dedicated team, we expand and continue to express our passion for the essence of travel, for Art History & Humanity as a whole.

We hope to pass this passion on to you through our tailor-made itineraries designed for your eyes only… We invite you to experience Atelier Voyage, your passport to happiness.

Gabriel & Gerhard

Atelier Voyage Founders