Urban Madrid meets Wellness Marbella
Best of Spain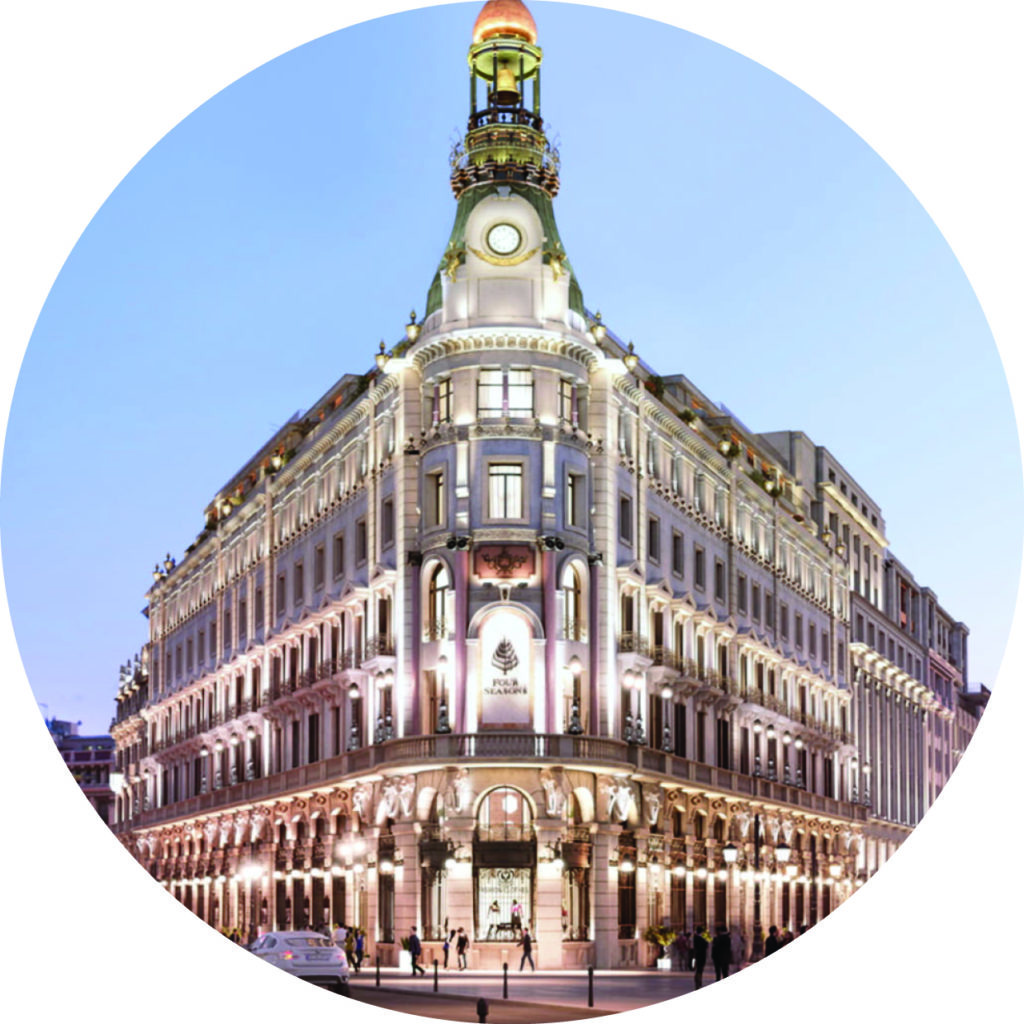 FOUR SEASONS HOTEL MADRID
An Historic Landmark Reborn
History comes to life with vibrant modern energy at Four Seasons Hotel Madrid. In the very heart of the capital – within walking distance of all the key attractions – seven historical buildings have been transformed into one dynamic destination.
With rooftop dining by Spanish celebrity chef Dani García, a four-level spa and a sun-splashed pool terrace, Four Seasons is bringing a new level of luxury and service to Madrid.
Throughout the building, you'll find over 3,700 original artefacts – intricate stone floors, fireplaces and large brass door pulls – creating a connection to history rarely seen in a contemporary hotel.
---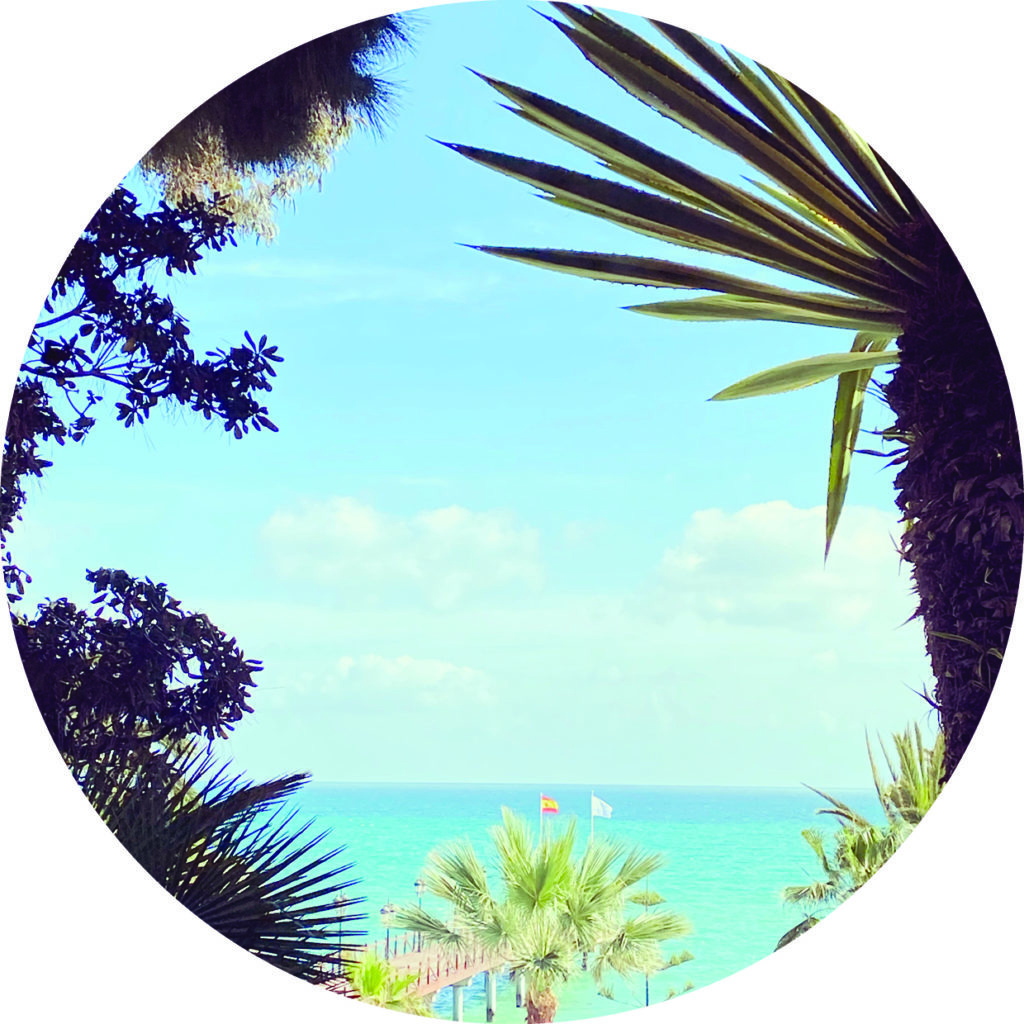 MARBELLA CLUB
Mediterranean Beachfront Paradise
We invite you to fall in love with this corner of the world, its gentle micro climate, sea air and mountain views and experience a storied finca named Santa Margarita that has endured time by poignantly blending heritage and innovation whilst retaining its original charm.
A place rich in traditions that embraces the Andalusian spirit, one that nurtures the important things in life, family, community, laughter and togetherness. 'Elegant simplicity – it is the Marbella Club philosophy. It is our way of life.' – Prince Alfonso
This legendary address serves freshly caught fish at its poolside restaurant open year-round for leisurely lunches and serious sun-seeking.
---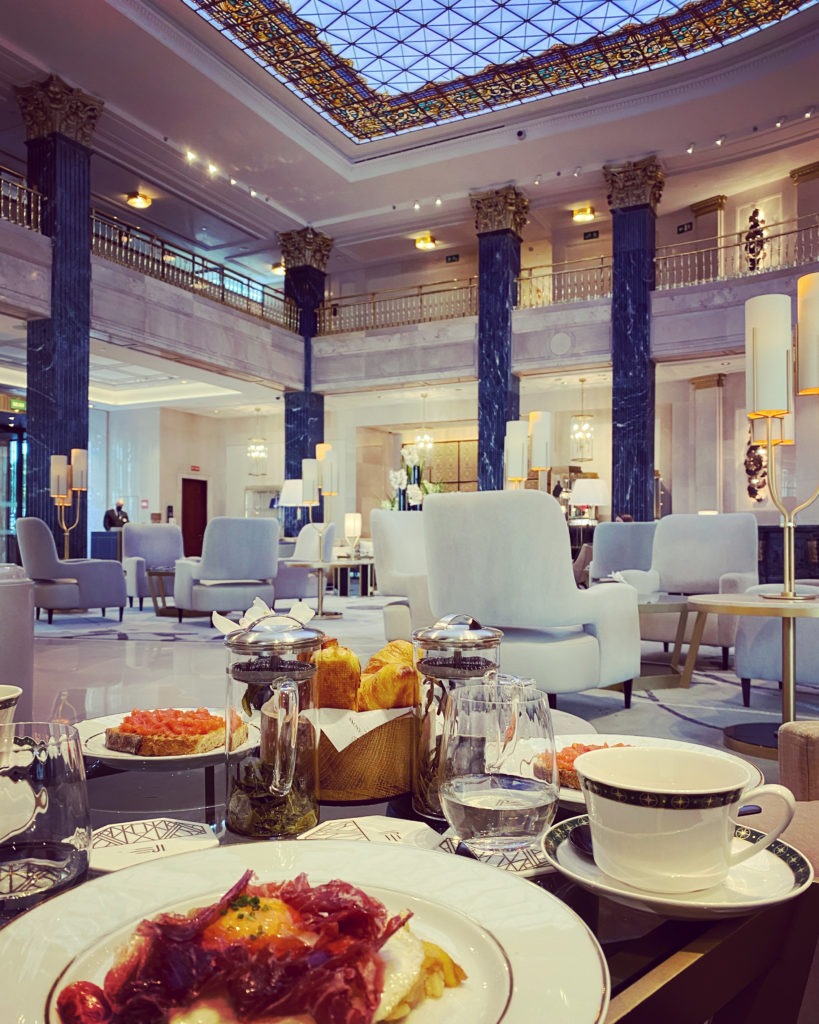 FOUR SEASONS HOTEL MADRID
DINING HIGHLIGHTSS
DANI | Discover the newest dining destination from Spanish celebrity chef Dani García, featuring unparalleled rooftop views. Dani's traditional Andalusian cuisine converts the casual into the sophisticated, and the sophisticated into casual.

ISA | Blending the traditions of Spain with flavours from around the world, our gastrobar features modern Asian tapas, small plates and comfort foods. At the bar, raise a glass to the best of modern drinking – with everything from classic cocktails to international innovations.

EL PATIO | Meet in our main lobby, an energetic hub, balancing historical architecture with contemporary chic. Choose from a variety of interior settings or pick the sidewalk terrace for the best people-watching. The casual menu features local tapas, pintxos and desserts.
Atelier Voyage remarks: "a masterpiece in the heart of Madrid"
---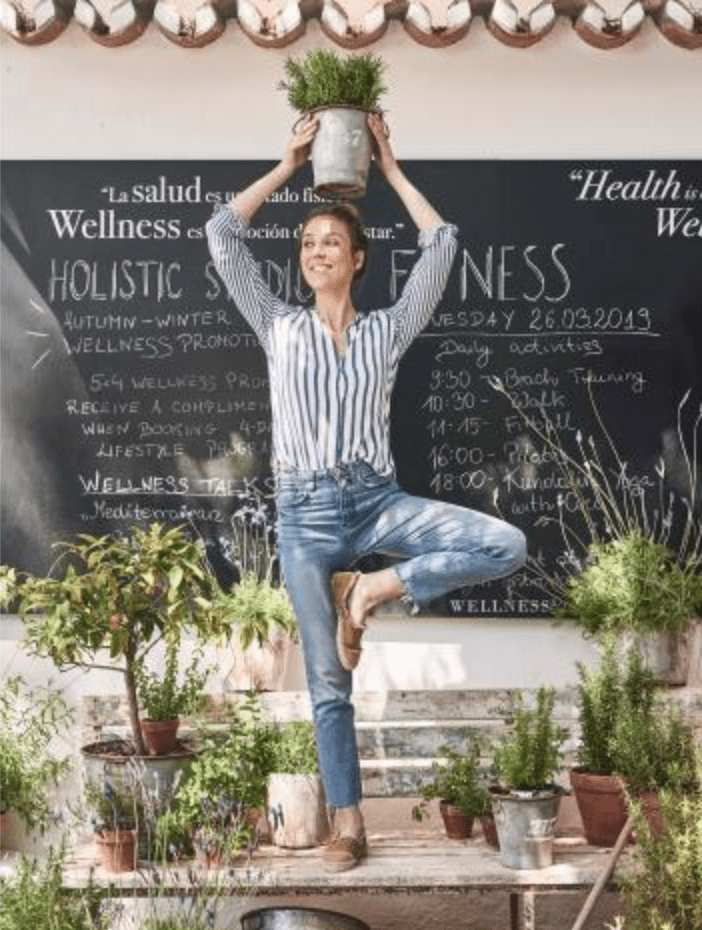 MARBELLA CLUB
WELLNESS HIGHLIGHTSS
Wellbeing, Spa, Nutrition and Fitness are the four cornerstones of Wellness at the Marbella Club — nurture yourself, bring out your inner beauty and tune into a more balanced you. A naturopath, nutritionist and fitness expert are on hand to advise on exactly the right treatments and our intuitive practitioners personalise each therapy.

Learn meditation from a master or try a dynamic new exercise. Enjoy a naturally delicious, wholesome Mediterranean diet and experience the ancient art of wellbeing through thermal seawater rituals. Experience their thematic wellness programs, tailor-made to your needs. Wellness area includes Thalasso Pool & therapeutic mineral-rich thalassotherapy treatments, Gym, Pilates Studio, Holistic Studio, Nail Studio. From a healing Tibetan Bowl Ritual to a mindfulness session or a curated masterclass in the Juice & Herb Kitchen with our resident Lifestyle Coach and nutritionist, an array of Programmes and individual activities.
Atelier Voyage remarks: "outstanding wellness programs"
--- HAPPY KEY TO THE WORLD
passport to happiness

Since 2007, we have set sail for one of the most exciting social adventure: Atelier Voyage. Our goal has always been to create inspiring moments for your perfect journey, encompassing the best accommodations but also all your gastronomic and cultural needs, wherever your heart may take you.

Indeed, our deep love & knowledge of the world's destinations can direct you to the right destinations while meeting your most demanding expectations. This is reaffirmed with the recognition of Preferred Partners
& unique travel professionals around the globe.

With a dedicated team, we expand and continue to express our passion for the essence of travel, for Art History & Humanity as a whole.

We hope to pass this passion on to you through our tailor-made itineraries designed for your eyes only… We invite you to experience Atelier Voyage, your passport to happiness.

Gabriel & Gerhard

Atelier Voyage Founders