7132 Hotels, Thermal Baths & Spa
the art of alpine luxury

There is a place where lifestyle meets enjoyment. Just being here becomes an experience: The 7132 Hotels present themselves as inspiration to the senses.
Luxury hotel and design hotel wrapped into one. 7132 stands for an exclusive lifestyle and an exceptional experience of space, created by world-class architects.
Inspiring. Surprising. Different. The architects Ando, Kuma, Mayne and Zumthor created spaces of an amazing kind.
Peter Zumthor created a magnificent, internationally acclaimed architectural masterpiece when he designed the thermal baths. Made from 60,000 slabs of Vals quartzite, the thermal baths were granted protected heritage status shortly after their completion. The unique atmosphere and the highly mineralised water that comes out of the St. Peter spring at a pleasant 30° Celsius makes the time you spend in the thermal baths a deeply relaxing experience.
Exclusive treatments with ESPA products will boost the process. The luxurious line of body care products made with organic ingredients from sustainable cultivation symbolises progress and natural beauty. Relaxing essential oils and reinvigorating marine extracts will help you achieve exceptional benefits for body and mind.
7132 Silver – The Art of Culinary
The fine-dining restaurant, awarded with two Michelin-stars and 18 Gault Millau points, and run by Head Chef Mitja Birlo.
7132 Red – Familiar dishes freshly interpreted
The menu of Head Chef Ulf Bladt brings you only the best of the French and Italian cuisine. In front of the guests, classic dishes such as beef tartare are prepared, whole fish filleted and Crêpe Suzettes flambéed right at the table.
7132 Dapapà – A true Italian-style welcome
Home-made pizza and salumi. Italian hospitality. Everyone feels well-looked after at the Pizzeria daPapà.
7132 Blue Bar – The cool bar for drinks and more
Lean back and enjoy. The bar for a snack, coffee, apéritif or digéstif with a view.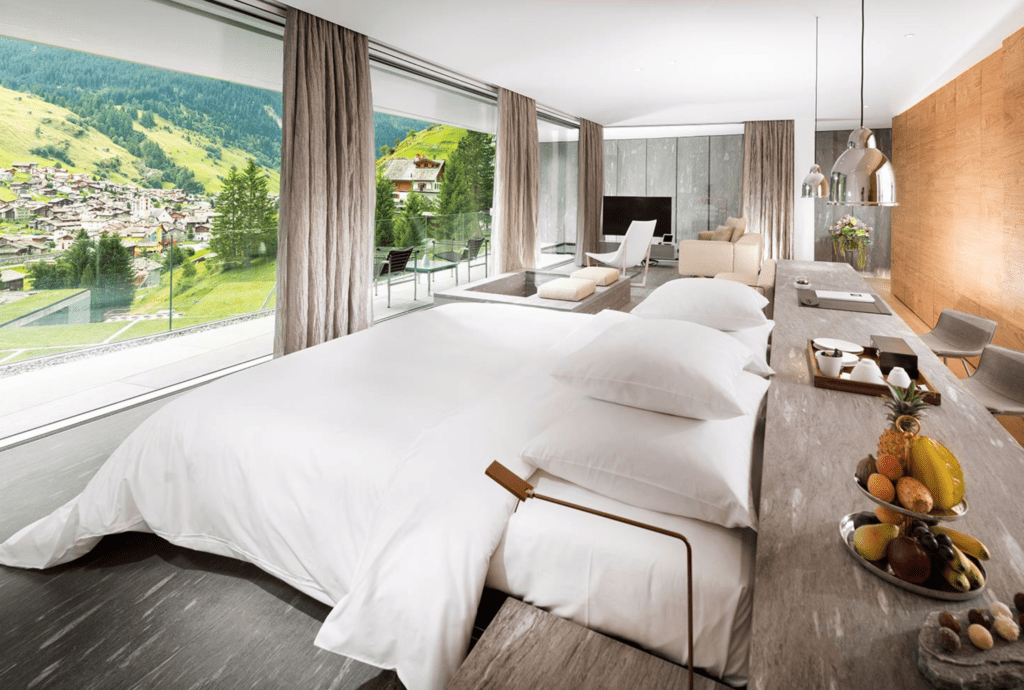 PRESIDENTIAL SUITE
The top-floor Presidential Suite designed by Japanese architect Kengo Kuma offer impressively simple elegance, breathtaking views and luxurious privacy. Helicopter and limousine transfer included.
AMENITIES

400sqm room size, High-quality ESPA body care products, terrace, fantastic mountain view, free mini-bar, a bottle of champagne with canapés on arrival, free WiFi – everything for a perfect stay.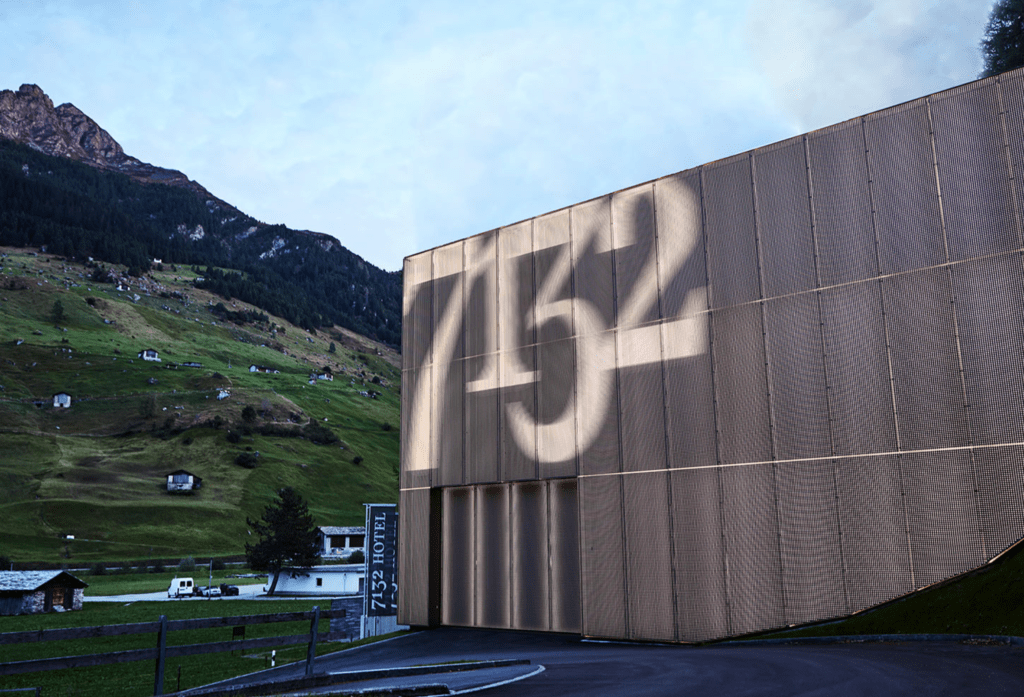 HAPPY KEY TO THE WORLD
passport to happiness

Since 2007, we have set sail for one of the most exciting social adventure: Atelier Voyage. Our goal has always been to create inspiring moments for your perfect journey, encompassing the best accommodations but also all your gastronomic and cultural needs, wherever your heart may take you.

Indeed, our deep love & knowledge of the world's destinations can direct you to the right destinations while meeting your most demanding expectations. This is reaffirmed with the recognition of Preferred Partners
& unique travel professionals around the globe.

With a dedicated team, we expand and continue to express our passion for the essence of travel, for Art History & Humanity as a whole.

We hope to pass this passion on to you through our tailor-made itineraries designed for your eyes only… We invite you to experience Atelier Voyage, your passport to happiness.

Gabriel & Gerhard

Atelier Voyage Founders