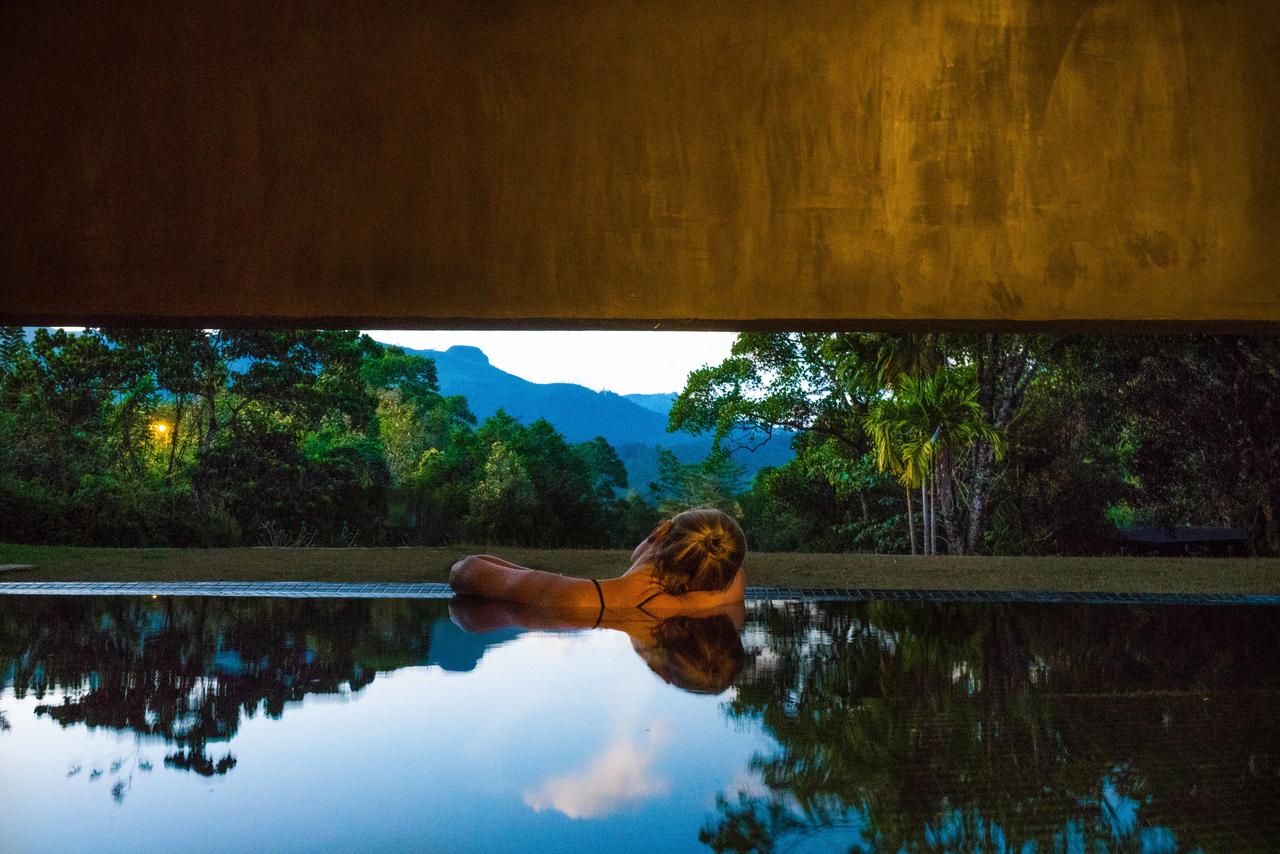 Santani Wellness Resort & Spa
Sri Lanka at its best

Dive deep into your journey to explore yourself,
the beauty of nature and
the taste of life…
Atelier Voyage is proud to present what we believe to be the no. 01 experience in Sri Lanka, a place of gathering of thoughts, of exploration of the beauty within and without.
WELLNESS & HEALING
Indeed, building upon the global philosophy and extensive therapeutic amenities, Santani takes a lifestyle approach to wellness with two essential components: they pamper your body in an environment designed at every level to revitalize you and they educate your mind so that you leave with healthy habits and practices which allow you to sustain greater mental, spiritual and physical well-being for years to come. That is the Santani lifestyle.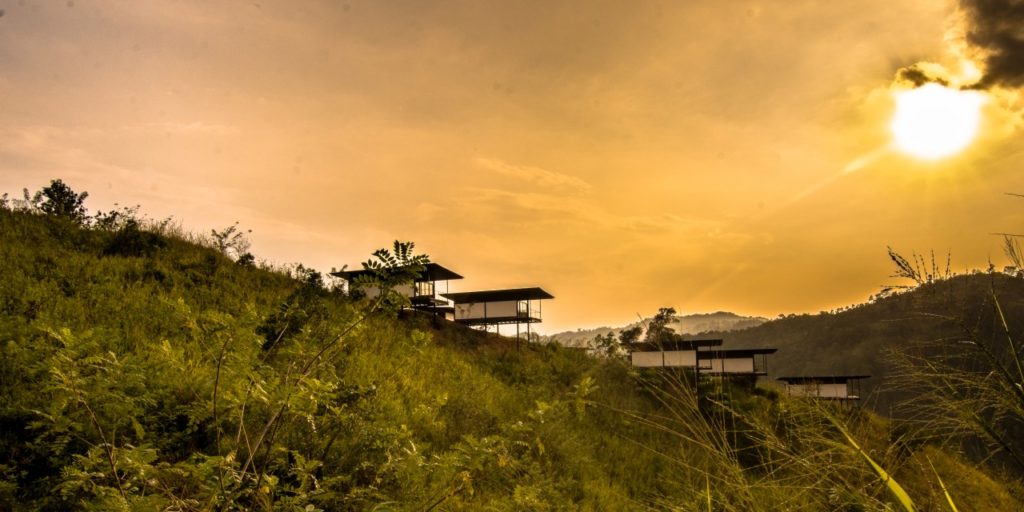 ACCOMMODATIONS
16 Mountain View Chalets that overlook the surrounding mountain range.

Stylish and utterly comfortable, the interiors too are deliberately minimal. As in ancient Buddhist meditation caves in the mountains surrounding Santani, this lack of distraction allows you to focus your mind solely on slowing it down.

To further support your efforts to 'reset,' the rooms do not have televisions. While digital detox is a key component of the Santani experience, we do offer in-room WiFi on demand.

By blurring the distinction between inside and out, these private retreats invite you to rest, relax or meditate while inhaling the pure fresh air and taking in the pristine, truly inspiring scenery around you.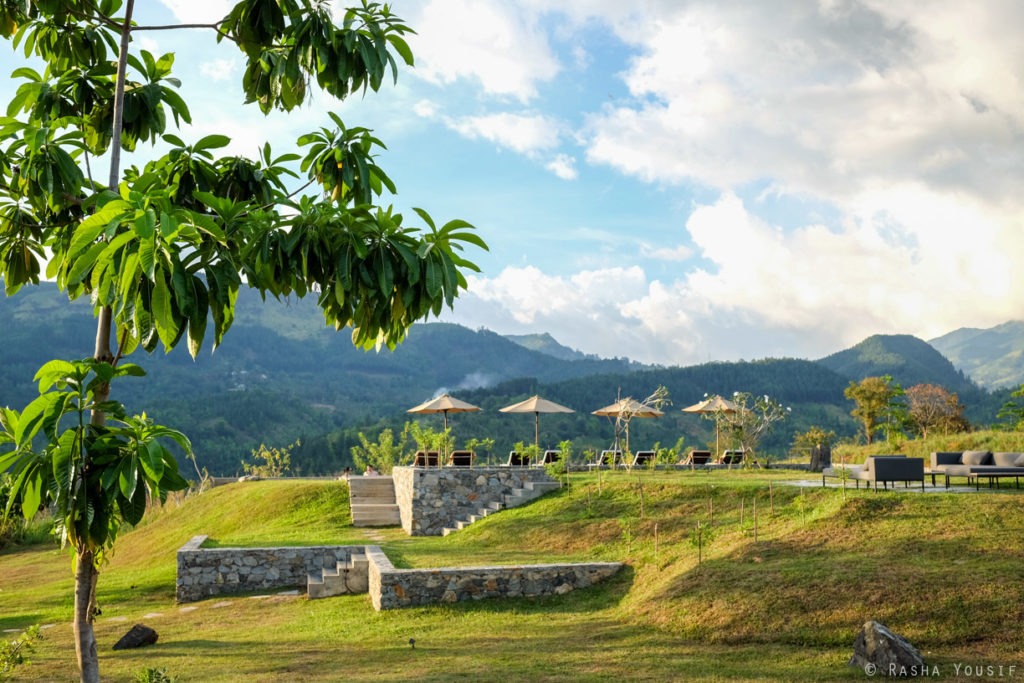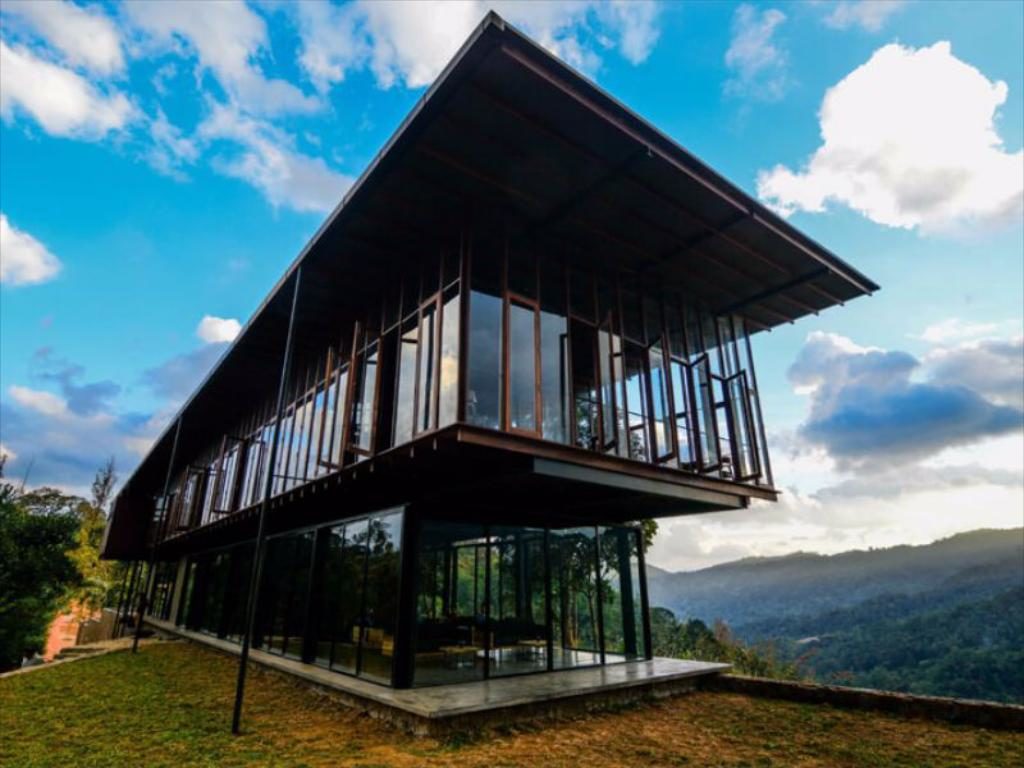 NOURISHMENT OF THE BODY & SOUL
Nestled between the hills and rainforest in the heart of Sri Lanka, Santani exists for the singular purpose of nourishing your soul.

When it comes to actual nutrition, Santani believes balance rather than extremes, and in the value of pleasure in our lives. Whether you like juicing, vegetarian, vegan and raw foods or you prefer heartier traditional fare, Santani is about freedom and choices which are yours to make among the nutritious and delicious food served in the elevated restaurant with capacity for 60 guests and at our open-air main pavilion lounge with its biodynamic wine & fresh juice bar. KEY TO THE WORLD
passport to happiness

Since 2007, we have set sail on a most exciting worldly adventure: Atelier Voyage.
Our goal has always been to create inspiring moments for your perfect journey, encompassing best accommodations but also all your gastronomical and cultural needs, anywhere your heart may lead you.

Now with the unprecedented year of 2020 behind us, we can look forward to a more open 2021 world filled with traveling opportunites and exciting experiences!

Indeed, our deep love & knowledge of world destinations can set you on the right itinerary, satisfying your most demanding expectations.

This is reaffirmed with the recognition of Preferred Partners
& unique individuals across the globe.

Along with a dedicated team, we expand & continue to express our passion for the Essence of Travel. We convey this passion via our tailor-made itineraries designed for your eyes only… Experience Atelier Voyage – your passport to happiness.

Gabriel & Gerhard

Atelier Voyage Founders