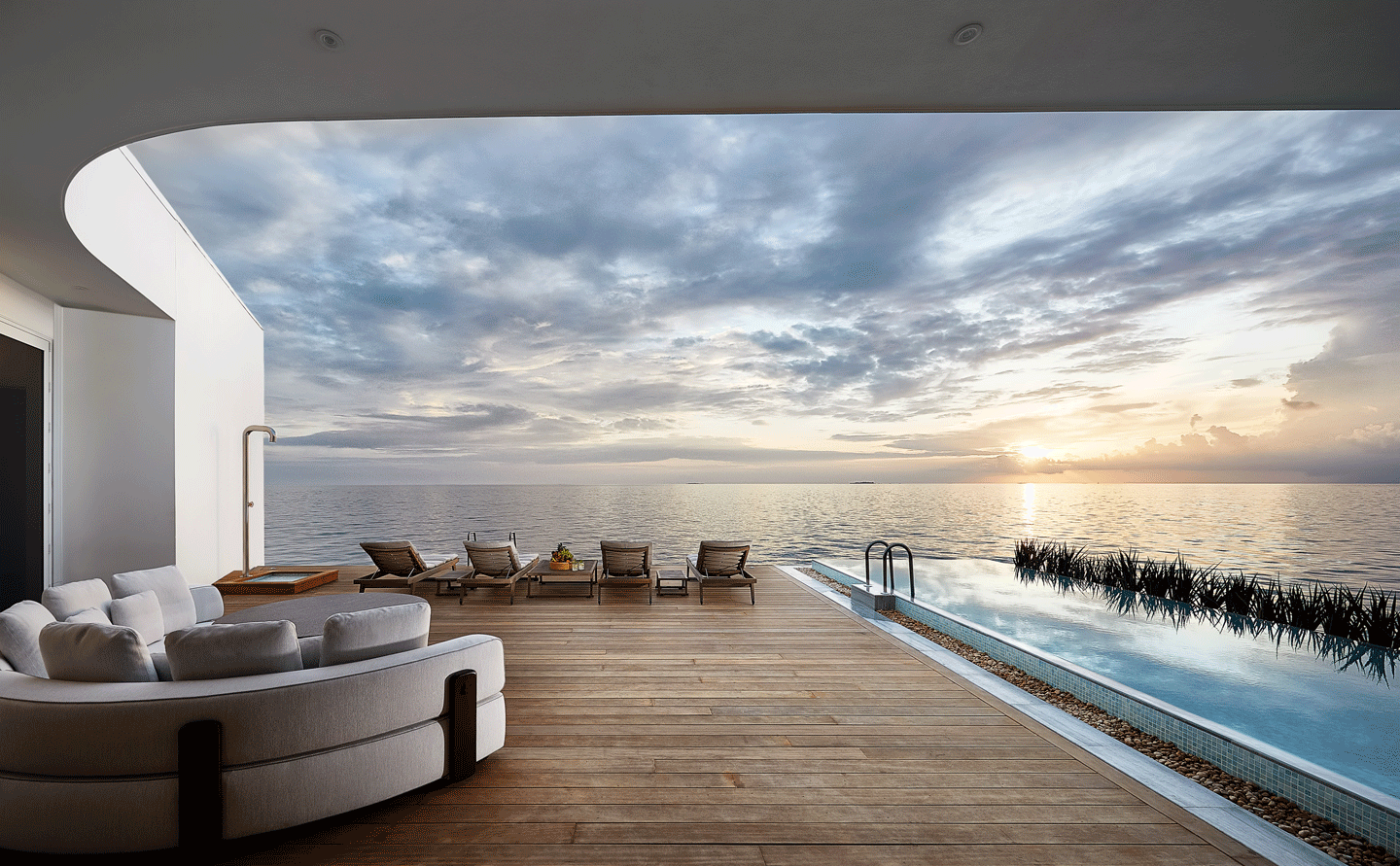 THE MURAKA EXPERIENCE
a world of its own

ON THE EXCLUSIVE MANDMADE JUMEIRA BAY
Discover The Muraka, a first-of-its-kind, luxury two-level residence with a master bedroom submerged over 4,88 meters below sea level in the Indian Ocean, as part of the Conrad Maldives Rangali Island resort.
Experience a private seaplane arrival or travel from the main resort by our private speedboat, which you can use for the duration of your stay, before being escorted along THE MURAKA jetty by your personal island host.
THE UPPER LEVEL
Above water, enjoy living and dining areas fitting of one of the world's most exclusive residences.
Two bedrooms and a bathroom with ocean-facing tub
Outdoor deck with infinity pool
Private 24-hour butler and private chef
On-call fitness trainer and spa treatments
Private jet skis
BENEATH THE OCEAN
Make your way down the spiral staircase or elevator to your private underwater aquarium and architectural masterpiece.
Master bedroom with 180-degree curved acrylic dome
Floor-to-ceiling windows in the bathroom and walk-in closet
Dedicated tunnel viewing theater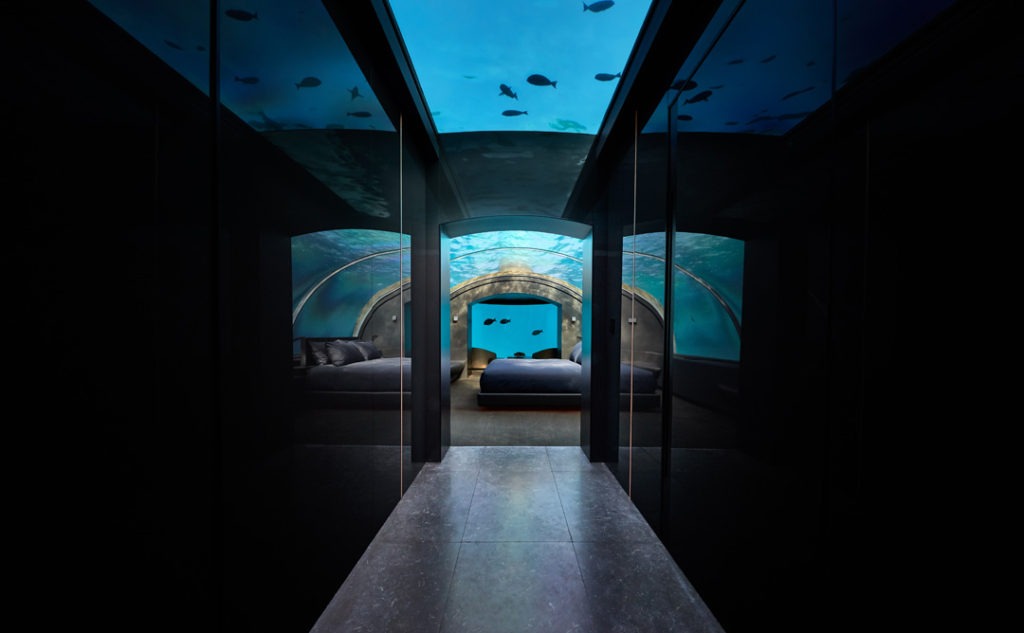 TAILOR-MADE EXPERIENCES
Curate your own dream escape with a choice of itineraries all included in your MURAKA stay.
CONTACT ATELIER VOYAGE
FOR YOUR TAILOR-MADE
MURAKA EXPERIENCE
(a first-of-its-kind,
luxury two-level residence ) KEY TO THE WORLD
passport to happiness

Since 2007, we have set sail on a most exciting worldly adventure: Atelier Voyage.
Our goal has always been to create inspiring moments for your perfect journey, encompassing best accommodations but also all your gastronomical and cultural needs, anywhere your heart may lead you.

Indeed, our deep love & knowledge of world destinations can set you on the right itinerary, satisfying your most demanding expectations.

This is reaffirmed with the recognition of Preferred Partners
& unique individuals across the globe.

Along with a dedicated team, we expand & continue to express our passion for the Essence of Travel. We convey this passion via our tailor-made itineraries designed for your eyes only… Experience Atelier Voyage – your passport to happiness.

Gabriel & Gerhard

Atelier Voyage Founders