SAMADHI OCEAN RESORT
pure zen

Dive deep into your journey to explore yourself,
the beauty of nature and
the taste of life…
An experience of a lifetime… Welcome on board! Sail to the most beautiful spots every day and be inspired by barefoot luxury aboard samadhi.
LUXURIOUS SAILING AT LEISURE
Samadhi welcomes you on a luxurious sailing leisure yacht perfect for exclusive getaways and charter and transoceanic adventures. Exterior and interior areas easily flow into one another.
Atelier Voyage is happy to arrange your once in a lifetime trip with Samadhi´s experienced crew.
Visit secluded beaches and cultural highlights all over southern Italy up to Sicily or to Sardinia during summer,
or to laid back destinations in the Caribbean.
Enjoy life on a luxurious yacht and sail free with the wind.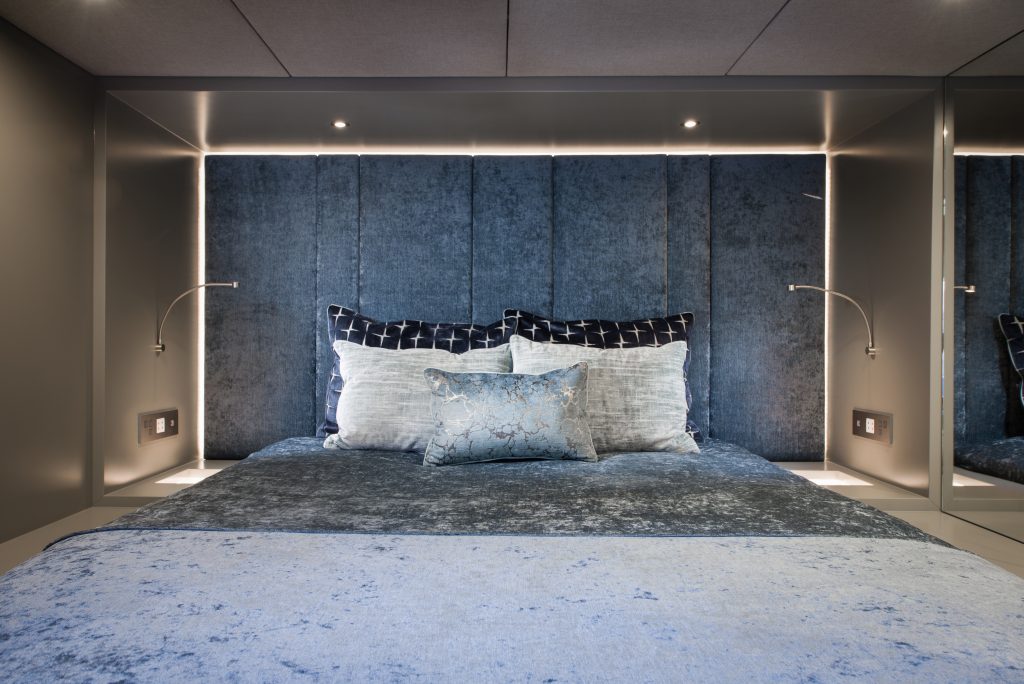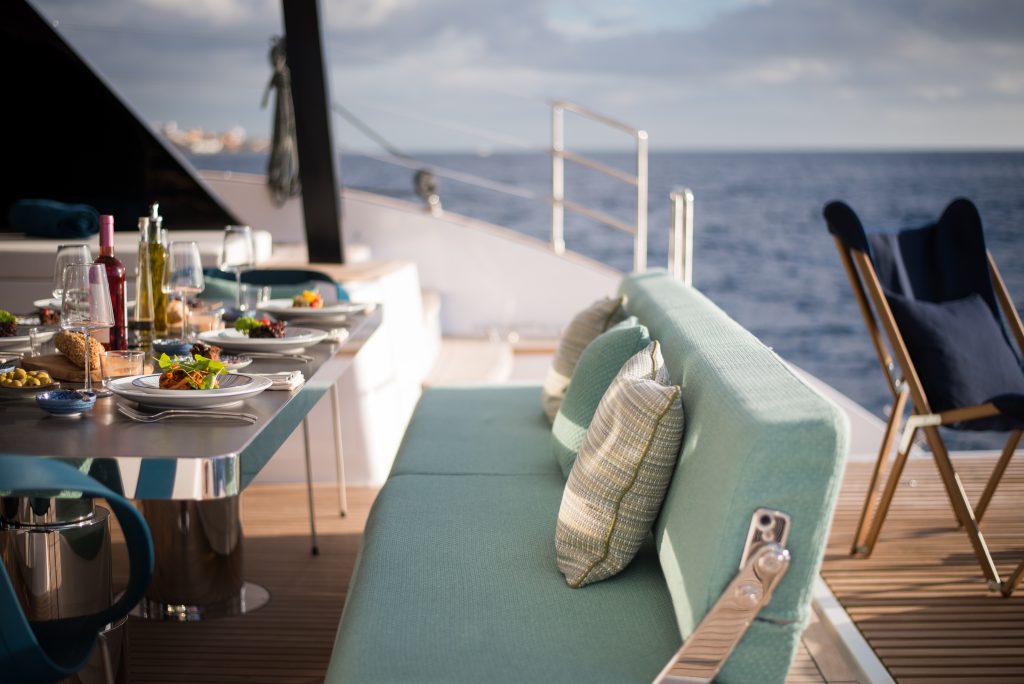 FIRST LEVEL
Enjoy a generous saloon with an endless panoramic view which opens onto the bow terrace and the cockpit.
The bow offers a cozy lounge well-shielded from sun and wind.
To the back, the saloon fuses with the generous cockpit that is further extended with a large aft platform terrace.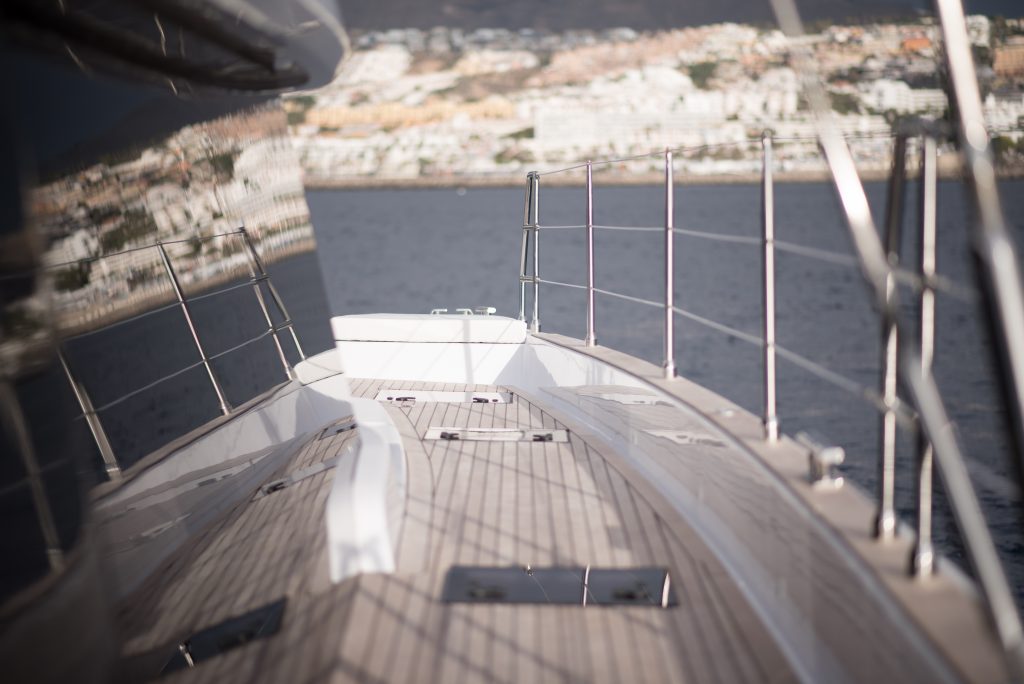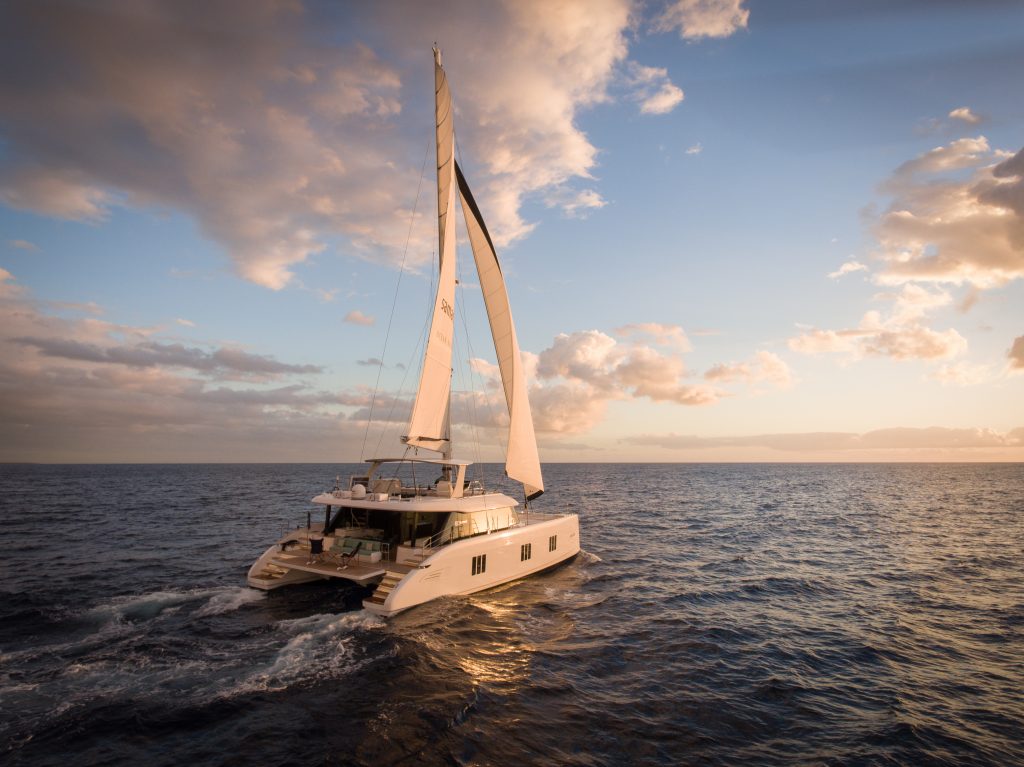 BRIDGE DECK
This deck hosts a sublime lounge area and allows a superior level of onboard comfort
while the classy lines and the holistic and urban design emphasize a
modern style with the classic edge of a yacht.
AND THE POOL?
Well, as we travel to the most beautiful places every day, you're welcome to start your day
swimming or to explore new secluded beaches through our complimentary tender service.
Amenities included:
Full board with samadhi's delicious forever-young cuisine, welcome champagne,
local wines, soft drinks, water, cocktails, long drinks, and mocktails from our menu
Watertoys and snorkeling/diving equipment
GEM (guest experience management) service by samadhi's experienced crew tender services en route HAPPY KEY TO THE WORLD
passport to happiness

Since 2007, we have set sail for one of the most exciting social adventure: Atelier Voyage. Our goal has always been to create inspiring moments for your perfect journey, encompassing the best accommodations but also all your gastronomic and cultural needs, wherever your heart may take you.

Indeed, our deep love & knowledge of the world's destinations can direct you to the right destinations while meeting your most demanding expectations. This is reaffirmed with the recognition of Preferred Partners
& unique travel professionals around the globe.

With a dedicated team, we expand and continue to express our passion for the essence of travel, for Art History & Humanity as a whole.

We hope to pass this passion on to you through our tailor-made itineraries designed for your eyes only… We invite you to experience Atelier Voyage, your passport to happiness.

Gabriel & Gerhard

Atelier Voyage Founders