The Dorchester, 45 Park Lane & Coworth Park
dorchester collection United Kingdom

THE DORCHESTER

We welcome you to one of the world's most iconic hotels. Welcome to a place that defines London. Welcome to care, to refinement, to whatever your heart desires. Welcome to The Dorchester.
An exclusive, late night shopping experience? The best seats in the house? Our concierge team are truly the 'keepers of the keys' when it comes to this fine city. And they're all yours.
Dorchester Spa
Be relaxed or revitalised in one of the best spas in London. For a moment to yourself. A soothing of the senses. Whatever you need, we'll be waiting.
The perfect room for your every need
Rooms of cossetted intimacy or utter majesty. Where crisp linen wraps plump, feather pillows. Sleep deeply – and greet the new day with renewed inspiration.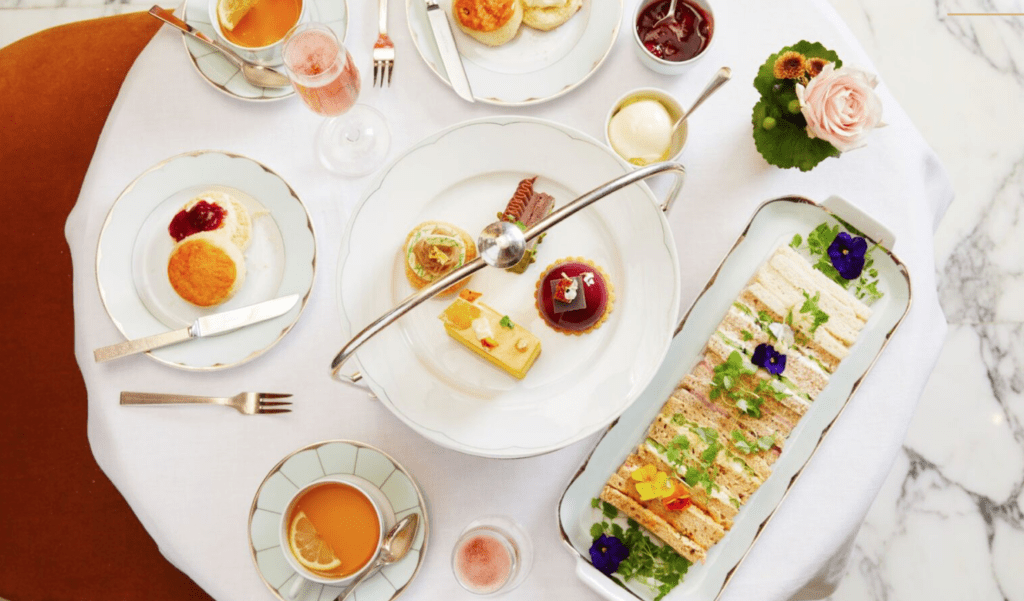 Afternoon Tea at the Promenade
The British love affair with 'a cup of tea' is enacted daily in homes throughout the land. Afternoon tea at The Dorchester is the definitive experience, full of tradition, celebration and a tremendous amount of cake. This is an indulgently warm and delicious occasion and one not to be missed.

London´´´´ s Culinary Revolution starts here
Some of London's most luxurious restaurants, all under one splendid roof. The perfect meal for any occasion, served by the most attentive and welcoming teams.

The wonderful world of wine
Our sommeliers are the true masters of their craft. Meet the experts over a wine-tasting evening in our Wine Vault, where you'll have the chance to try a selection of exquisite wines from around the world.

45 PARK LANE

45 Park Lane is a vibrant beacon of contemporary culture in a luxury hotel. An invigorating blend of art and landmark architecture in the middle of classical London.
A host for every room
You are unique as a fingerprint, with your own plans, needs and expectations. Because of this, 45 Park Lane offers an unprecedented approach to service during your stay: your very own host will be on hand as butler, concierge and personalised bank of useful knowledge. Think of it as a personal assistant around the clock.

With just 45 spacious rooms and suites, alongside our magnificent penthouse, each guest room overlooks the royal Hyde Park and those on higher floors enjoy panoramic views across London. The hotel design was modelled on a private residence, creating a sublime feeling of cossetted intimacy combined with complete discretion and privacy.

CUT at 45 Park Lane
A modern American steak restaurant, mirroring the award-winning original CUT by Wolfgang Puck in Beverly Hills.

BAR 45
The dynamic atmosphere of our eponymous BAR 45 makes this the ideal Central London venue for cocktail sipping and people watching.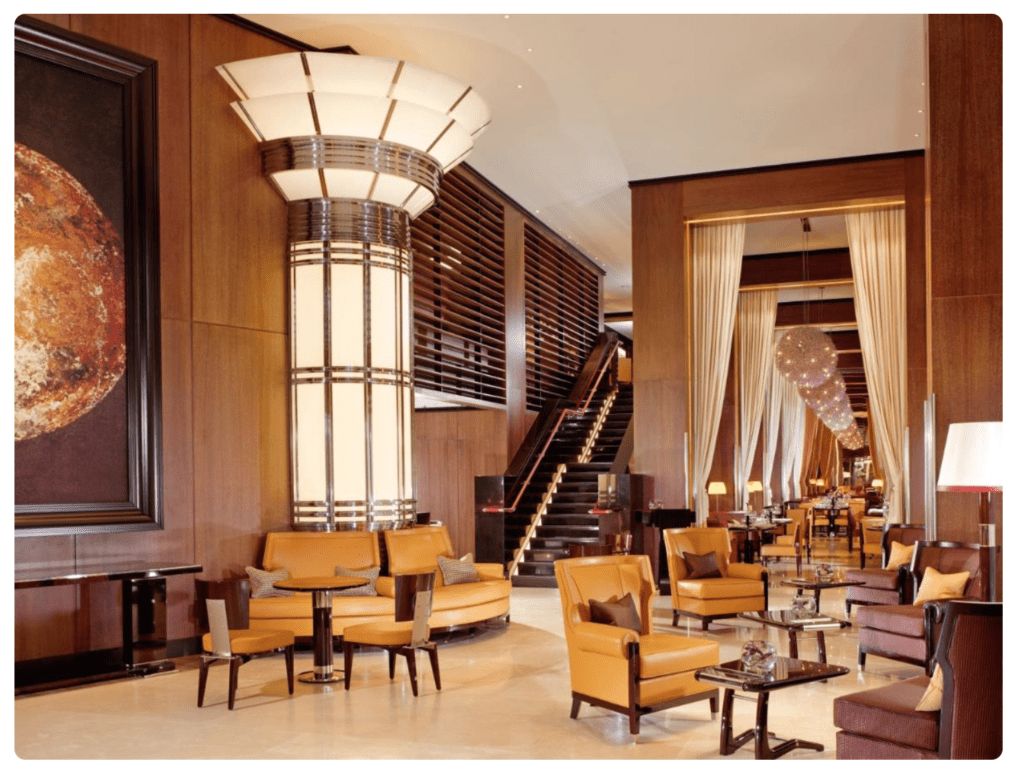 The Spa at 45 Park Lane
The Spa at 45 Park Lane is available for guests of the hotel and residents of Mayfair Park Residences.

COWORTH PARK
The scenic route to five-star bliss. Coworth Park offers idyllic relaxation in many guises, from a rural detox to an indulgent, romantic escape. Here you'll find an experience to refresh every sense within our welcoming oasis of calm.

A hotel for all seasons
The wildflower meadow in summer. Winter evenings in front of the fire. Long walks through golden autumn and the vivid bluebells of spring. Letting go of life's demanding schedule for a while. Time slows down. Pleasure steps in.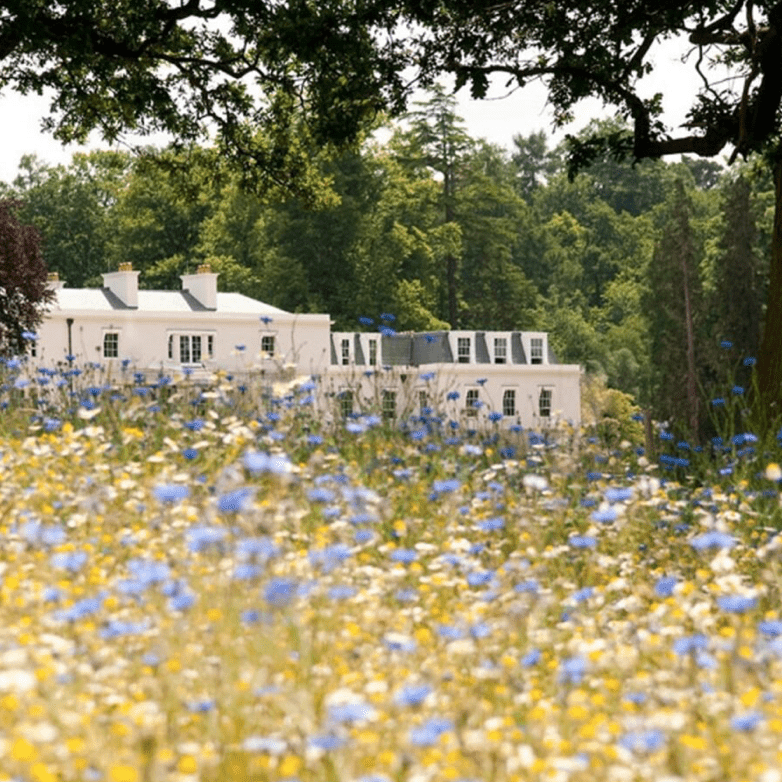 Discover Coworth Parks´ dining experiences
A modern outlook on classic British dishes. A contemporary and elegant setting. Just a quick journey from London. An award-winning range of restaurants as different as the seasons. The eclectic dining choices at Coworth Park make sure there's always something fresh to dazzle your appetite.
"Dining at Coworth Park is about experiencing the English countryside and the best of British products, cooked in a simple fashion with a respect that allows them to shine."
Adam SmithExecutive Chef, Coworth Park
"An excellent hotel is one that sparkles with pride and passion ‒ that's what we do here at Coworth Park."
Zoe Jenkins, General Manager, Coworth Park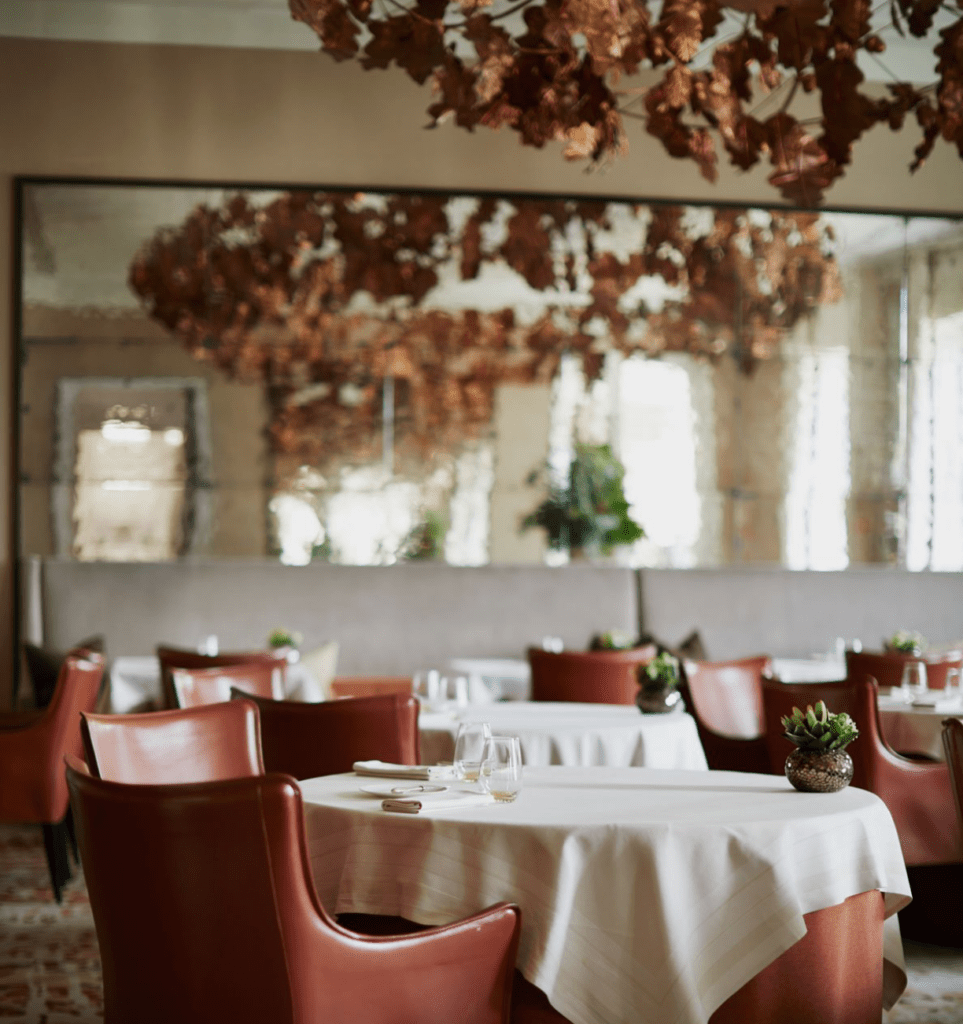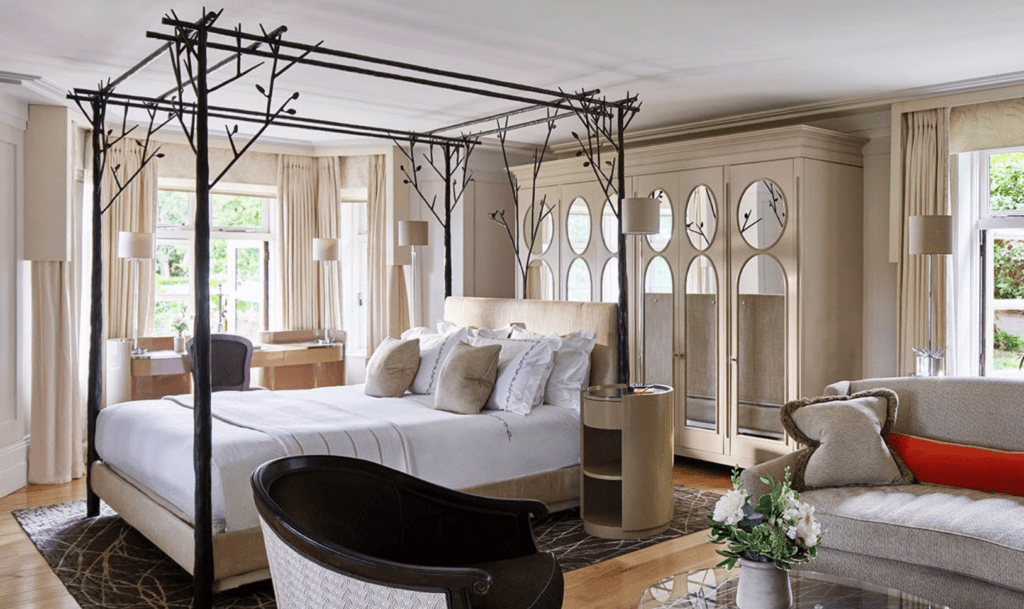 CONTACT ATELIER VOYAGE
FOR YOUR TAILOR-MADE DORCHESTER LONDON, 45 PARK LANE & COWORTH PARK EXPERIENCES HAPPY KEY TO THE WORLD
passport to happiness

Since 2007, we have set sail for one of the most exciting social adventure: Atelier Voyage. Our goal has always been to create inspiring moments for your perfect journey, encompassing the best accommodations but also all your gastronomic and cultural needs, wherever your heart may take you.

Indeed, our deep love & knowledge of the world's destinations can direct you to the right destinations while meeting your most demanding expectations. This is reaffirmed with the recognition of Preferred Partners
& unique travel professionals around the globe.

With a dedicated team, we expand and continue to express our passion for the essence of travel, for Art History & Humanity as a whole.

We hope to pass this passion on to you through our tailor-made itineraries designed for your eyes only… We invite you to experience Atelier Voyage, your passport to happiness.

Gabriel & Gerhard

Atelier Voyage Founders