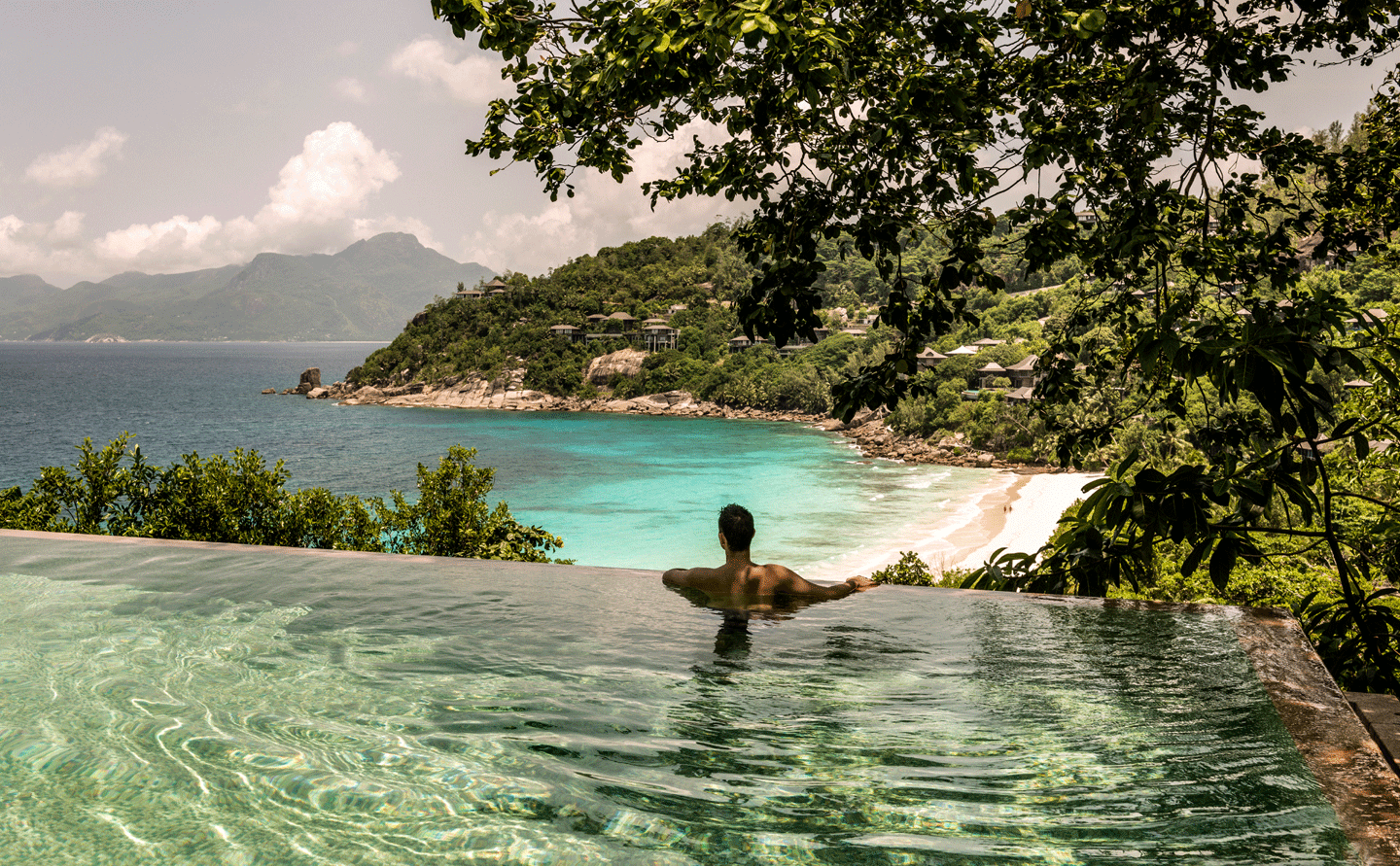 Four Seasons Resort Seychelles
a romantic hideaway
set in a tropical paradise
A GENTLE OCEAN BREEZE FLOATS UP
THE GRANITE HILLSIDE AND INTO YOUR TREE-HOUSE VILLA,
REMINDING YOU TO TAKE IT SLOW.
In the Seychelles, we want you to experience the secluded island Eden at your own pace, whether it's just the two of you or the whole extended family. Spend your days lounging by your private pool and playing in the turquoise waters of Petite Anse bay, or find your bliss at our hilltop Spa before sitting down for a sunset meal on a deserted beach. However paradise might look for you, we guarantee you'll find it there.
Designed entirely by Antonio Citterio Patricia Viel, the renowned Italian architectural firm that has created all Bvlgari Hotels & Resorts, the 158,000 square-metre property is a first-of-its-kind development for Bvlgari, both in scale and magnitude. Charming with a Mediterranean village feel, the complex features the Resort, six residential buildings with 173 sea facing apartments, 15 private mansions, and Bvlgari's first-ever Marina and Yacht Club.
HILLTOP SPA
This retreat is a refuge of well-being, sitting high above the beach with promises of blissful seclusion and island-inspired healing rituals for your body and mind.
CATCH A WAVE
Seychelles may not be the best-known surf destination, but that's also what makes it so special. Experience the thrill of gliding across the water with the help of an expert Tropicsurf instructor.
VISITING MASTERS 2019
Our annual Visiting Masters program offers you a rare opportunity to gain access to the industry's leading and most sought-after wellness practitioners, during private or group sessions in our hilltop Spa, or even on the sandy shore below.
LOVE GROWS BEAUTIFUL THINGS
A heart-shaped metal frame helps sustain the growth of a rescued coral fragment, which you and your partner can help prepare. Watch it be planted in an underwater nursery before exploring the vibrant marine life in the surrounding bay during a guided snorkel.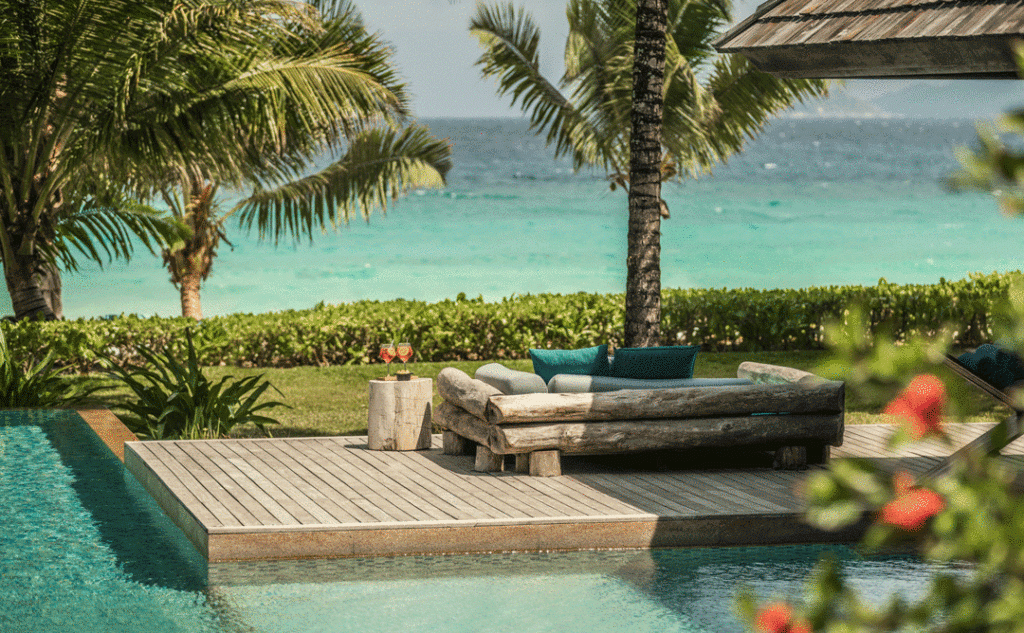 YOUR ART, YOUR CARD
On a granite plateau overlooking the bay, locally renowned artist Nigel Henri will help you see what you want to paint or sketch. Your work will be converted into postcards – exclusively yours – that are sent to you with the original. KEY TO THE WORLD
passport to happiness

Twelve years ago, Atelier Voyage has set sail on a most exciting worldly adventure. Since then, our goal has always been to create inspiring moments for your perfect journey, anywhere your heart may lead you.

Our deep love & knowledge of world destinations are reaffirmed with the recognition of Preferred Partners & unique individuals across the globe.

Along with a dedicated team, we expand & continue to express our passion for the Essence of Travel. We convey this passion via our tailor-made itineraries designed for your eyes only… Experience Atelier Voyage – your passport to happiness.

Gabriel & Gerhard

Atelier Voyage Founders