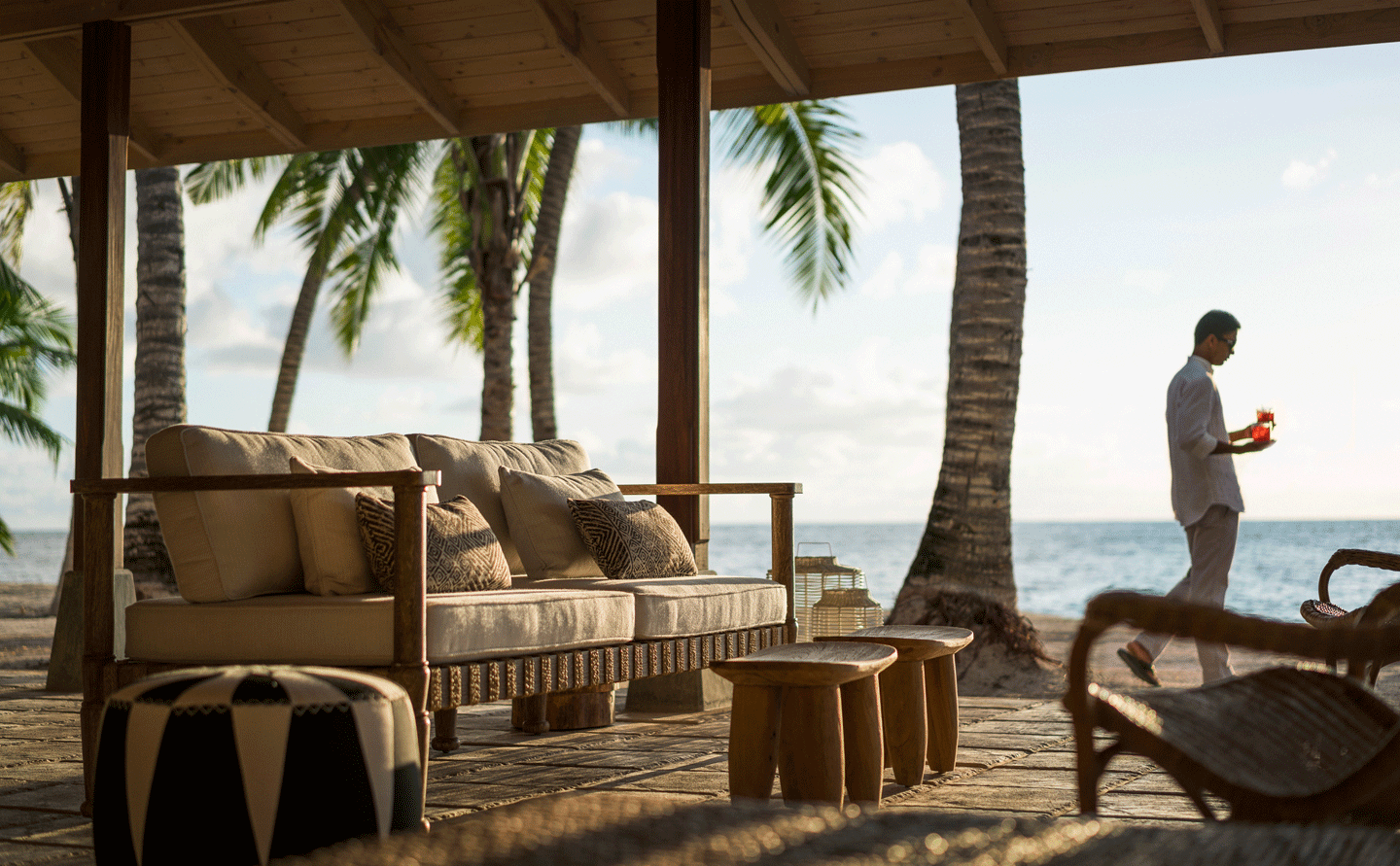 FOUR SEASONS DESROCHES ISLAND
your own private paradise

On Desroches Island, there is nothing to distract you from tranquillity, save for the sound of birds singing and an ocean breeze that invites you to come a little closer. We're the only resort on this captivating coral island in the middle of the Indian Ocean, where the beaches belong to no one and everyone at the same time. Our rustic villas and bungalows are intimate retreats and will make you feel like a castaway who has struck gold.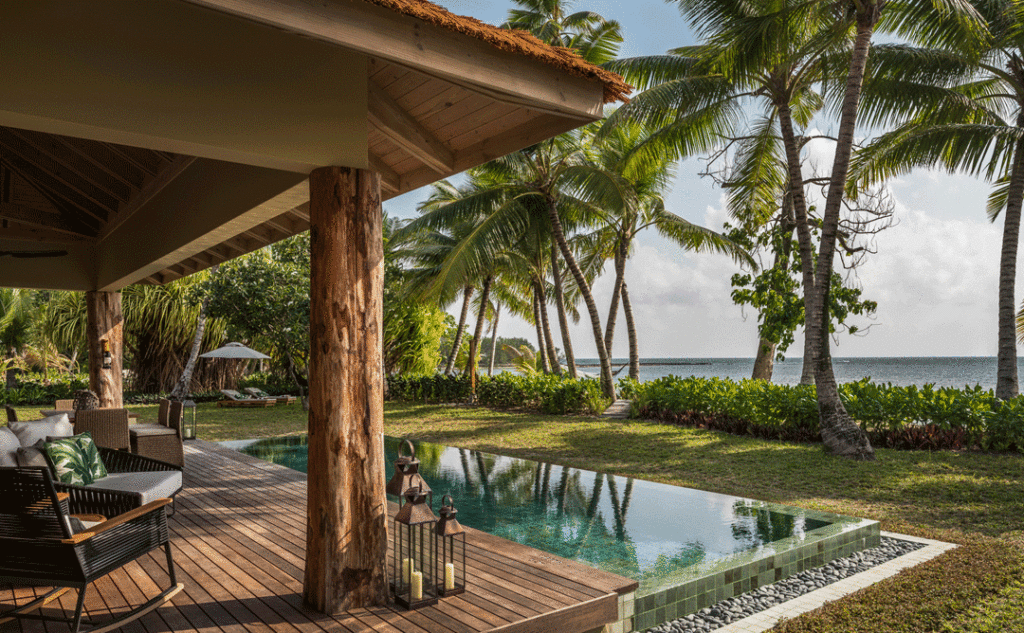 SUNSET BEACH SUITE
Relax in your private pool cabana, watch the waves from a hammock strung between the palm trees and toast the island sunset with dinner on the terrace, all before retreating inside to your roomy king-size bed.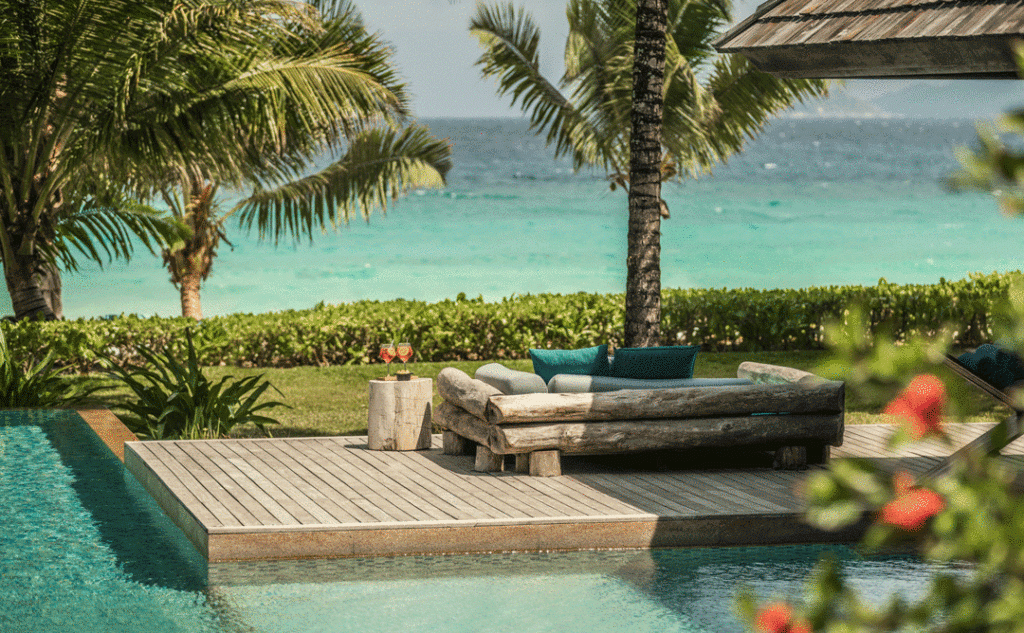 OCEAN VIEW POOL VILLA
Closely located to all of the Resort's recreational activities, yet tucked away in tropical seclusion, these Villas are romantic hideaways. Wake up to breathtaking Indian Ocean views alongside Coral Beach, and discover many of the island's swimmable beaches just a short walk or bicycle ride away.
Desroches is the place for people who really want to detach from the world and experience paradise and world-class adventure on their own terms.
It's a vacation you won't find anywhere else. KEY TO THE WORLD
passport to happiness

Twelve years ago, Atelier Voyage has set sail on a most exciting worldly adventure. Since then, our goal has always been to create inspiring moments for your perfect journey, anywhere your heart may lead you.

Our deep love & knowledge of world destinations are reaffirmed with the recognition of Preferred Partners & unique individuals across the globe.

Along with a dedicated team, we expand & continue to express our passion for the Essence of Travel. We convey this passion via our tailor-made itineraries designed for your eyes only… Experience Atelier Voyage – your passport to happiness.

Gabriel & Gerhard

Atelier Voyage Founders